Biography
Sir Robert Bryson Hall II was born on January 22, 1990, he is known professionally as Logic. He is an American rapper, singer, songwriter, record producer and author.
Quick Bio
Sir Robert Bryson Hall II was born on January 22, 1990, at Shady Grove Hospital in Rockville, Maryland. He was born to Robert Bryson Hall, an African-American Maryland native and a Caucasian mother. Logic spent much of his youth in the West Deer Park neighborhood in Gaithersburg, Maryland. His father suffered from a cocaine addiction and his mother suffered from alcoholism.
Despite his father initially being absent in his childhood, Logic was able to reconnect with Hall due to his burgeoning rap career. During his early adolescent years, Logic witnessed his brothers produce and distribute crack cocaine to drug addicts including his father. Logic maintains that he accurately knows how to manufacture and produce crack cocaine following these experiences.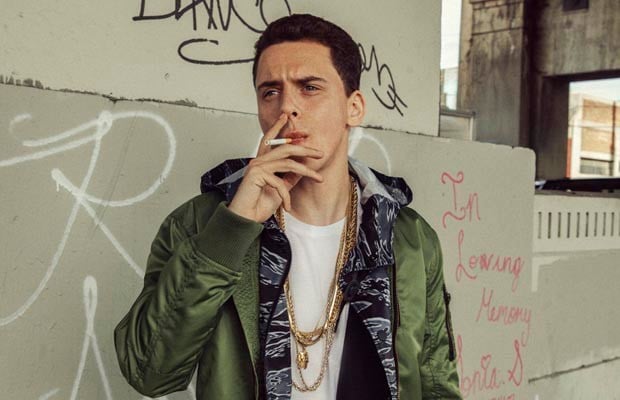 He attended neighboring Gaithersburg High School. However, he did not graduate and was soon expelled after he began skipping classes in the tenth grade.
Rap career
At the age of 13, Logic met Solomon Taylor, who served as his mentor. Logic became interested in rap and hip hop after watching the movie Kill Bill: Volume 1, directed by Quentin Tarantino. The film's score was produced by RZA, a member of the hip hop group Wu-Tang Clan.
Subsequently, Logic began listening to the group and soon expressed a keen interest for hip hop. Logic bought The Roots' album "Do You Want More" later that year, which prompted Taylor to get Logic a large number of CDs containing instrumental beats for him to write lyrics and practice.
In 2014, Logic released his debut studio album 'Under Pressure', which he had stated earlier on in the year, would feature no other artists, and would be personal to him.
The album debuted at #2 on Billboard's Top Hip-Hop/R&B Chart.
Since then, Logic has worked with a number of talented artists, including Wiz Khalifa, Childish Gambino, Yo Gotti, Marshmello, 2 Chainz and more.
Below are the works of Logic:
Logic: The Mixtape (2009)
Young, Broke & Infamous (2010)
Young Sinatra (2011)
Young Sinatra: Undeniable (2012)
Young Sinatra: Welcome to Forever (2013)
Under Pressure (2014)
The Incredible True Story (2015)
Bobby Tarantino (2016)
Everybody (2017)
Bobby Tarantino II (2018)
Net Worth
As of 2019, Logic's net worth is $14 million.
This is the result of a successful award-winning career.
Logic won the listed awards during his career:
Best Fight Against the System at 2017's MTV Video Music Awards for his work on "Black SpiderMan"
Most Performed R&B/Hip-Hop Songs at the 2017 BMI
R&B/Hip-Hop Awards for his work on "Sucker for Pain".
he won 'Award Winning Songs' at the 2018 BMI Pop Awards for "1-800-273-8255".
He was also nominated for two Grammy Awards in 2018.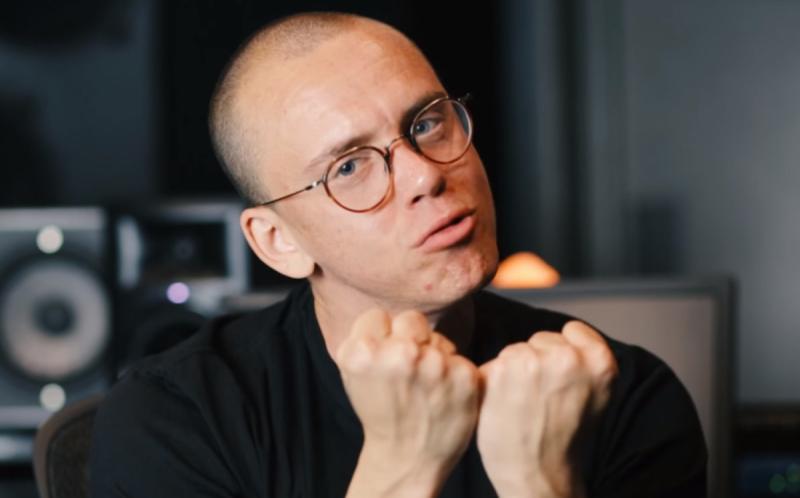 Personal life (girlfriend, wife and divorce)
Logic was once in a 5-year relationship which he terminated in 2009 to focus on his music career. However, on the 22nd of October 2015, he tied the knot with his girlfriend of two years, Jessica Andrea. Jessica is a singer who is also a famous social media personality. Unfortunately, their marriage lasted for two years before they became separated on the 20th of March, 2018.
Both of them are still friends but they are divorced.