Biography
Safaree Lloyd Samuels was born on July 4, 1981, He is a Jamaican-American rapper, songwriter and television personality. Samuels started his musical career in the group known as the Hoodstars.
After the group split, Samuels decided to go solo after Hypeman stint with Nicki Minaj, and he has released four mixtapes.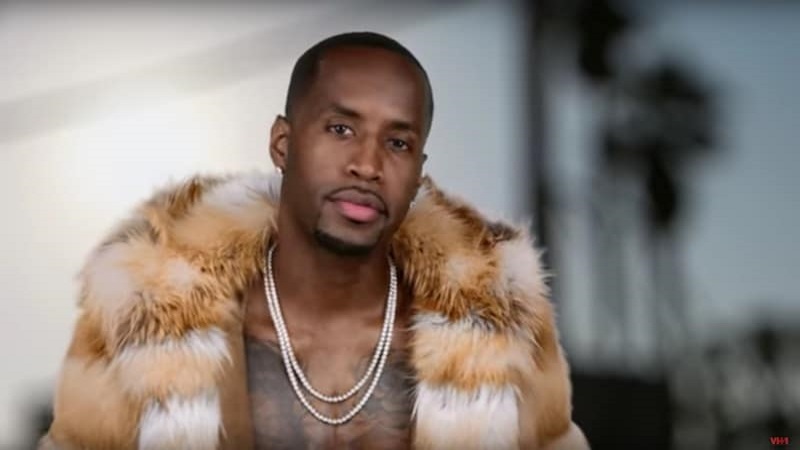 Quick Bio
Safaree Lloyd Samuels was born in the Marine Park section of Brooklyn in New York City on July 4, 1981. He is of Jamaican descent and has two sisters, Shaneequa and Samantha Samuels.
Safaree attended 'Midtown High School' but had passion for rapping from inception of his career.
Rap career
Samuels kickstarted his musical career in early 2000 with a group named Hoodstars which include rappers like Nicki Minaj, Lou$tar and Seven Up.
In 2004, the group recorded the entrance song for WWE Diva Victoria, "Don't Mess With", which was featured on the compilation album.
After the group disbanded, Minaj started her solo career and Samuels supported her as a hype man.
In 2010, Samuels co-wrote the single "Did It On'em" for Minaj's debut studio album, Pink Friday. In 2012, he appeared in Minaj's music video "Stupid Hoe".
In same year, he was featured in a track titled Press conference in Minaj second studio album Pink Friday: Roman Reloaded where Samuels had six writing credits.
In late 2014, Samuels ended his long relationship with Minaj and decided to do music on his own.
After parting ways with Minaj in 2014, Samuels started working on his own rap and hip hop career, and released his first single called 'Burner' from his self-titled EP at the end of 2014. He released his first mixtape, 'It Is What It Is,' on April 7, 2015, under the label 'Stuntgang.'
Other Albums include: 'It Is What It Is, Vol. 2',(2015),Real Yard Vibes( July 2017) and the fourth studio Album titled, 'Fur Coat Vol.1,(November 2017).
On screen career, Samuels made his TV debut in Nick Canon's 'Wild 'n Out' in 2015 and in 2016, he appeared in 3 episodes of the reality show 'K.Michelle: My Life.' In the same year, he joined the cast of 'VH1's reality show 'Love & Hip Hop: Hollywood.'
In 2018, he joined the support cast of 'Leave It To Stevie.' He also appeared in 'Wild Safaree' as part of the main cast and in the same year he was honored with 'Blue & Bougie Impact Award.'
Personal life
Samuels and Nicki Minaj were together for a long time. It was believed that they started dating in 2002 but the relationship went sour and ended in 2014.
Nicki's songs such as 'Bed of Lies,' 'Phil N Potions,' and 'The Pinkprint' were rumored to be about Samuels. After his break up with Nicki, he dated model Zashia Santiago. He's also been linked to models like Candice Brooks, Analicia Chaves and Nikki Mudarris.
In 2017, he dated model Star Divine but soon they went their separate ways. In 2018, he proposed to Erica Mena on Christmas Eve.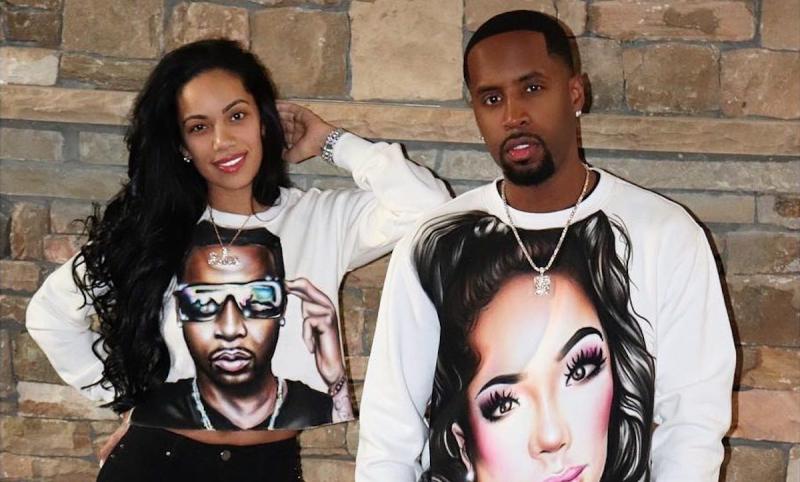 Net Worth
His personal net worth is estimated at $ 2 million.