Biography
Kash Doll is a 27-year-old American rapper and actress. She was born in the year 1992 on March 14 in Detroit, U.S.A. Her real name is Arkeisha Knight. She has got a fan base on social media. Currently, she has 3.5 million followers on her Instagram official account – @kashdoll. She is famous among her fans for her classy attitude, strong sense of humour and stunning raps.
Before fame
Tragically, Kash lost her father when she was just one year old. She was brought up by her mother and step-father. Her family was quite big, consisting of 6 other children excluding Kash. Kash was educated at the Henry Ford School. She did her High school education in Detroit City. It is said that she was thrown out of her high school on the grounds of indiscipline. As a child, her favourite hobby was writing poems. She dreamt of being a rapper but never thought it would turn real someday.
Before her music career, she struggled very hard to make ends meet. She tried doing several jobs like being a waitress and babysitter to earn her daily bread and butter. Her days didn't get any better, and she decided to move on to the entertainment industry as a dancer. She turned out to be a fantastic dancer with an alluring exotic style. She was able to mint money as well as a dancer. Sometimes she pulled hard and even made 26,000 dollars in a single night. She quit her job as a dancer to enter the rap industry in which she gained fame.

Music career
Kash first appeared as a rapper in the year 2014 by doing a remix of '2 on' which was initially done by Tinashe. Her first remix luckily turned out to be a massive hit and attracted many people to collaborate with her. She got opportunities to work with Crompton Av, Young Gator, Icewear Vezzo, Troy Ave, Philthy Rich and Ca$h Out. She worked hard and did many shows. Her shows were fully booked.
She released her first solo which was the cover song of A.V.'s 'Run Me My Money'. As her first solo received a warm welcome among her fans, she proceeded to release her first mixtape in 2015. Her debut mixtape was named 'K.R.E.A.M.' which is an abbreviated form of Kash Rules Everything Around Me. The most remarkable hit was 'Keisha Vs. Kash Doll' mixtape which exceeded more than 600 downloads within a couple of days it was released. Kash certainly would not have anticipated so much. 'Keisha Vs. Kash Doll' was released after Kash agreed to sign up a contract with B.M.B. records. Many other artists such as Lyrica Anderson, Trina, Zaytoven and Bob Ray Simmons worked along with Kash in 'Keisha Vs. Kash Doll'.
Her third mixtape, 'Trapped in the Dollhouse' came out in the year 2016. In the same year, she delivered her first extended play Kashin' out" under the R.M.M.R. record banner. She performed with Drake (an artist from Canada) during a summer tour in Detroit. In the year 2017, she released another solo under the title 'For Everybody'. Her music video 'Everybody' got 27 million views on YouTube. Recently the solo music video 'Ice Me Out' was found trending on YouTube.
The mixtape she released most recently in March 2018 is 'Brat Mail'. She dedicated the mixtape 'Brat Mail' to her beloved fans. Kash Doll is now trying her best to release her first studio album.

Personal life
She is an African-American with American nationality. Kash Doll is not married. She hasn't revealed any signs of having a boyfriend. She broke up with her ex-boyfriend Shawn due to the conspiracies which spread about her intimate picture with Drake. However, Drake clearly stated that they were just friends. Kash was known to have squabbles with Nicki Minaj and Asian Doll.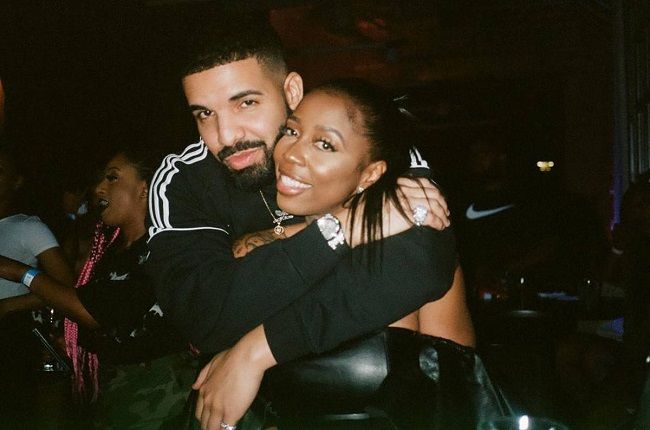 Net-worth
Kash Doll's Net-worth is one million U.S. dollars. Her annual income is roughly calculated to fall between $125,000 to $250,000.
Interesting facts
Her zodiac sign is Pisces. She has got her emoji app named K.D.M.O.J.I.