Biography
T.I. rapper was born under the name of Clifford Joseph Harris Jr. He is a famous rapper and actor. His career started in 1999 when he signed a deal with Arista, a subsidiary of LaFace. Two years later he formed a hip hop group together with his friends and fellow rappers C-Rod, Mac Boney and Big Kuntry King. They called their group P$C. After Arista released him, he went on to sign with Atlantic and became co-chief executive officer of Grand Hustle Records. This was his own label imprint which was launched in 2003.
Bio
T.I.'s real name is Clifford Harris Jr. His parents are Clifford Buddy Harris Sr. and Violeta Morgan. However, he was raised by his grandparents in Center Hill, Atlanta. His father passed away from Alzheimer's. He was only 8 when he started rapping and as a teen, he took drugs and was arrested a lot of times. T.I. was his nickname when he was a kid. He was once known as Rubber Band Man because he loved to wear rubber bands around his waist.
Rap Career
It was Kawan "KP" Prather who discovered T.I. and in October 2001 he released his debut album entitled I'm Serious. After that, he released his second album in 2003 called Trap Muzik. He became even more popular and it wasn't long before he came up several other albums such as Urban Legend in 2004 and King in 2006. Meanwhile, he released T.I. vs. T.I.P in 2007 and Paper Trail a year after. In 2010 he released No Mercy and two years later, Trouble Man: Heavy Is the Head. His 9th album entitled Paperwork was released in 2014.
Personal
T.I. girlfriend Tameka Cottle started being in a relationship with the rapper in 2001 but it was only in 2010 that they tied the knot. They have two sons and a daughter. However, T.I. had an affair with Lashon Dixon with whom he has two sons and another daughter with Ms. Niko, who is an R&B singer. He also has another stepdaughter from Cottle. T.I. was charged due to guns and for violating his probation. He had been arrested several times with two jail sentences.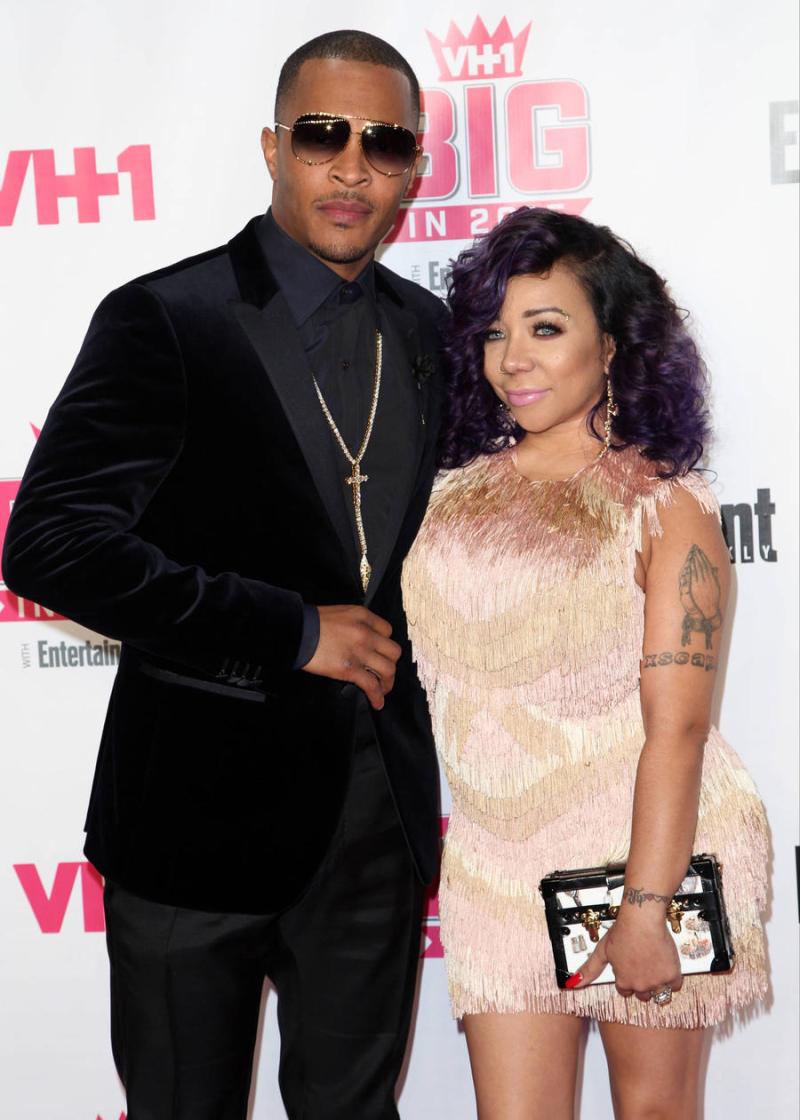 Net Worth
Presently, T.I.'s net worth is $50 million thanks to his rap career, business and endorsements.
Interesting Facts
Aside from being called Rubber Band Man, T.I. won the prestigious best dressed man award during the 2005 BET awards. He also collaborated with other rappers like Tupac, Bonecrusher and Baby.