Biography
It is actually a name of a band that consists of two brothers, one named Slim Jxxmi and the other as Swae Lee. Both of them were born in the city of Whittier, in the state of California. The name of the band is actually the backward spelling of (Ear Drummers). They grew up without the father as he left their mother after the sons were born. They were totally brought up by their mother and their 3rd brother who is named Michael.
They had a struggling life to spend as their mother whose was named Bernadette Walker was an army woman and due to her whole family had to migrate to different cities as allotted by the army. Due to this reason they first shifted from California to Mississippi and later to Maryland many times a year. Both the brothers were fond of music and hence started practice at early ages. More details inside!!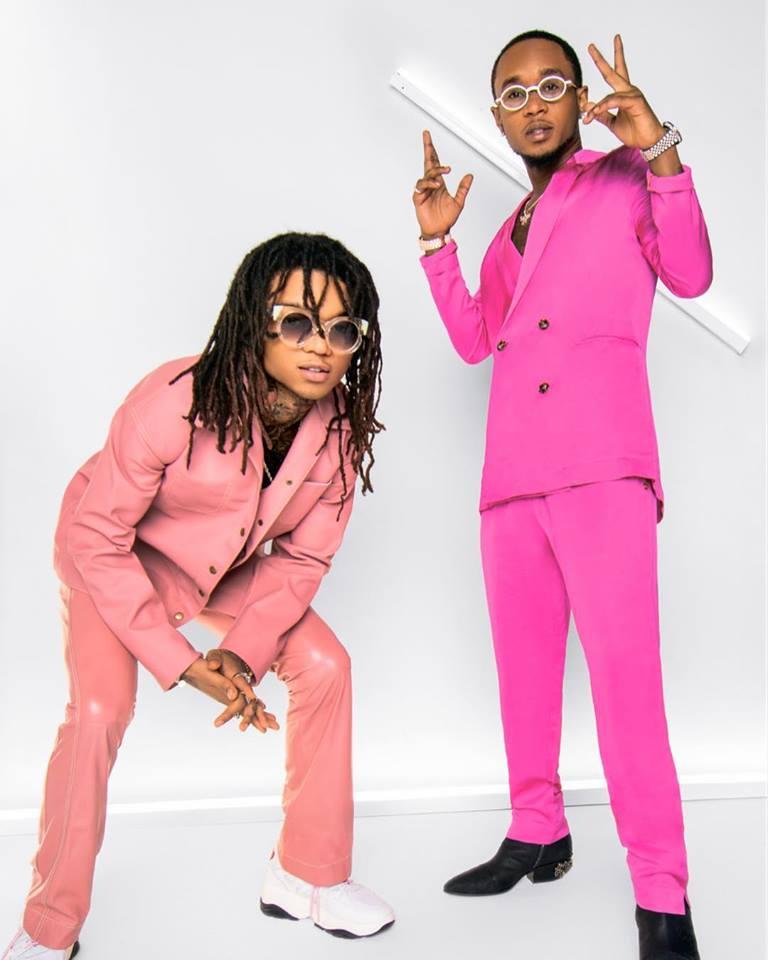 Parents
Slim Jxmmi real name (Aaquil Iben Shamon Brown) and his younger brother named Swae Lee actual name (Khalif Malik Ibn Shaman) were unlucky as their childhood was spent without their father. Their father left out their mother as these three brothers were born. They had to live a very hectic life as their mother had joined the army and was transferred from one place to another for the army work. As we know that the children had no father so she had to take her family with her so as to take care of them. She was shifted many times from California to Mississippi and later into Maryland in a year.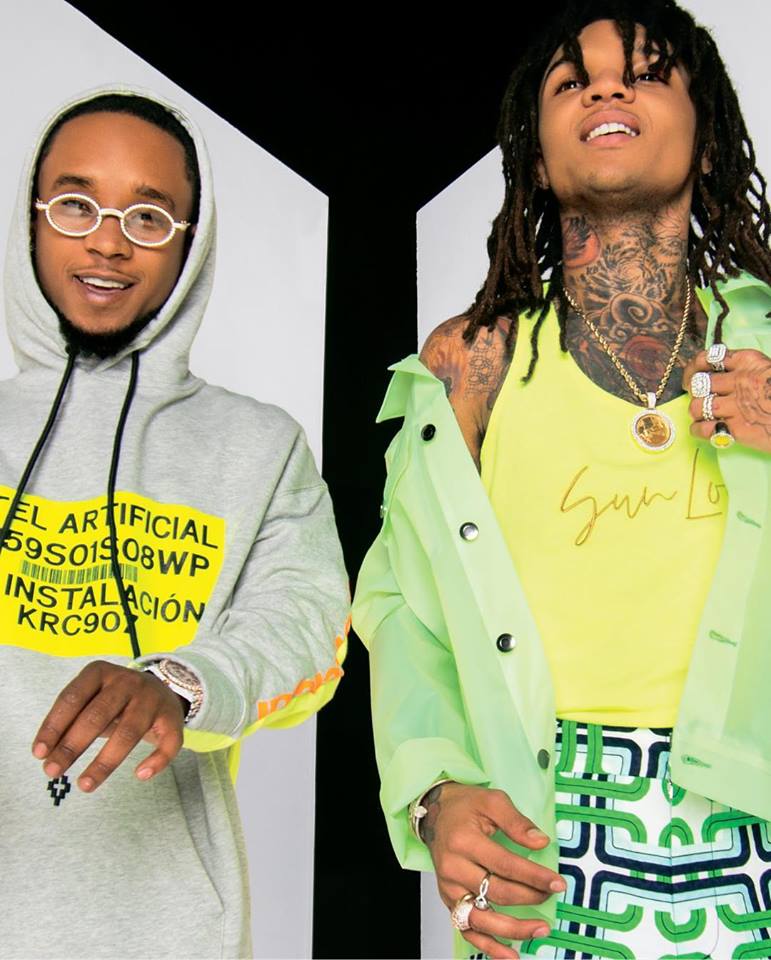 But finally, she was selected for the post in Military in the city of Texas. Later on, when they were in the primary school their mother left the army and married Floyd Sullivan. He was their step dad but he fulfilled their responsibilities as if he was their original father. For the sake of the children, he used to sell and smuggle drugs so that he could pay the fees of children and earn a living for them. Their mother was the main inspiration for them due to which they never hesitated in doing a lot of hard work to earn a living and live a happy and a wonderful life that could a dream for everyone to achieve.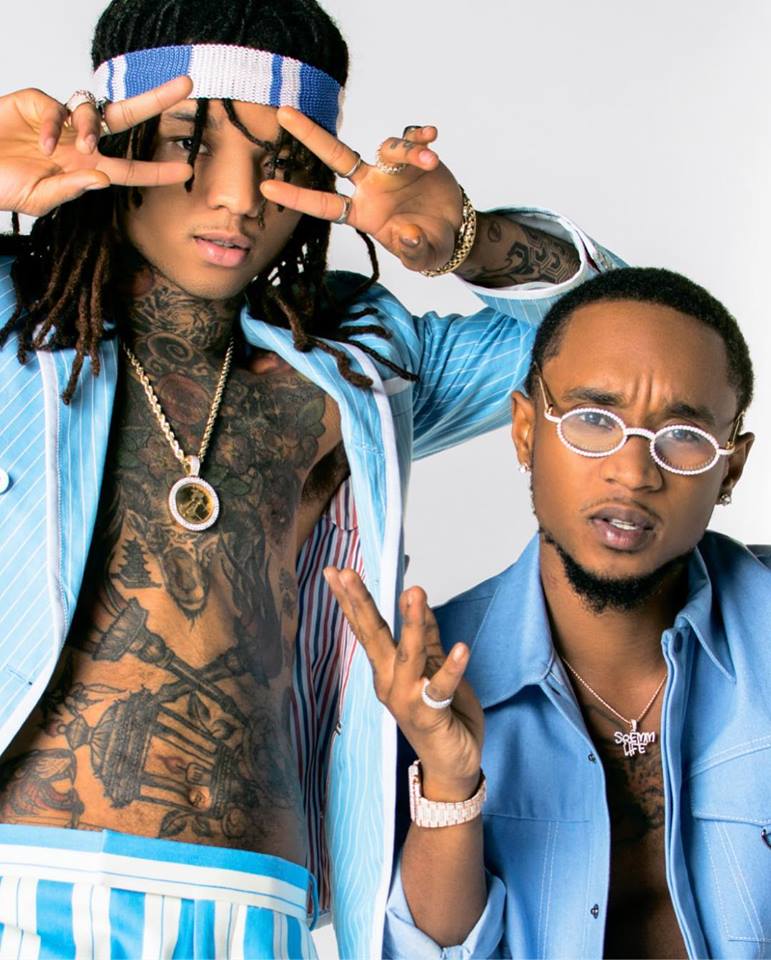 Has Swan Lee got any kids?
Swae Lee got into a relationship with Instagram model Marliesia Ortiz and another model named Black Chyna but none of them share a child. So, as of now Swan Lee has no relation and till now, he has no children.
Is Slim Jxmmi in a relationship?
For the time only one thing for Slim Jxmmi is known and that is he is unmarried but his relationship status is unknown to everyone. Due to which it is clear that he has no kids for now.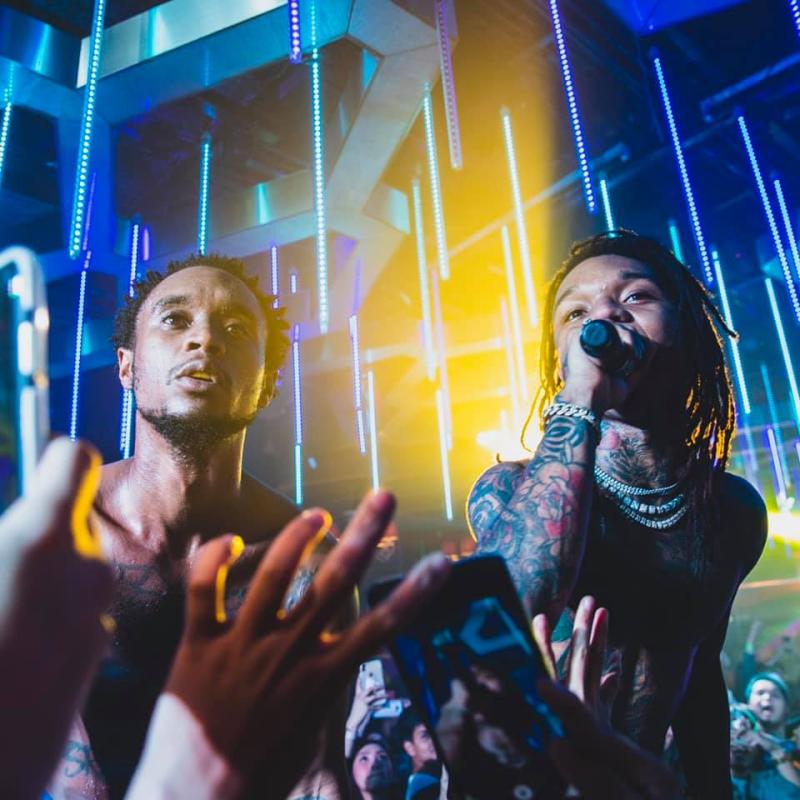 Career
When both of them were small in age they had the spirit with in them to do something very huge. They were also fond of composing music and writing different songs. Both of them went to a park and saw Jemiah Middlebrooks where he was practicing basketball. The trio then decided to construct a band. They were poor and were unable to buy the instruments required for the band. Hence, they collected the money that came from their part time duties and went on to buy the instruments.
Alone they use to compose and make the tunes of their own and when they succeeded in doing so they would post a musical and dance video on different multimedia sites. At that time, they happened to meet their schoolmate Jermarcus Jackson who later became part of their band and played the role of a Dj.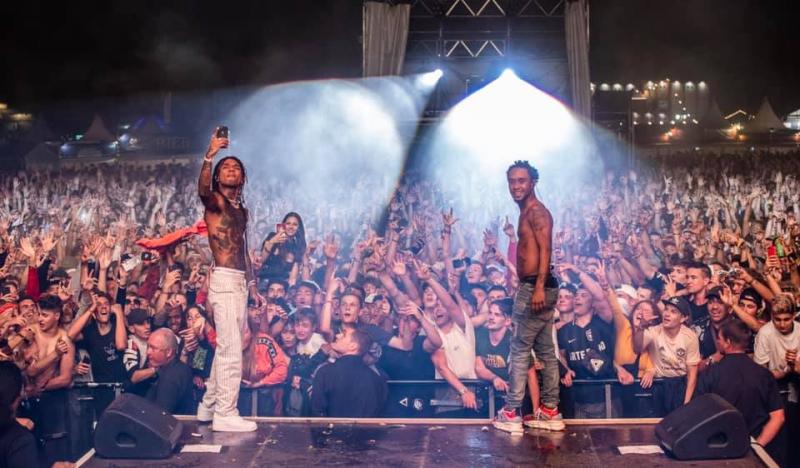 At the start of their career they named their band as Dem Outta ST8 Boyz. Later their step father also left their mother so they shifted their focus from studies to music. They started bunking from school and went to some dark places to practice the music of their own. Due to which they used to come home late at night. They made it a routine and were thrown out of their own houses.
But still they did not give up their struggle and continued practicing rather they used to conduct parties in order to introduce their music to the people of the area. The first recognition to them was given when they released their music album that was named Party Animal in 2010. They became very famous at local level for this video but they did not know that it was a start to a very beautiful journey that could ultimately change their lives on the whole.
Later in 2011 they came second in a music competition and were called by many brands such a Sony Music etc. for agreements but they did not sign any deal with any of the companies. In 2013 when King Dre left the group for the purpose of studies, only the two brothers were left out so they again changed the name of their group and named it as Rae Sremmurd and this was the turning point for them as they accomplished a lot of records and awards by performing in the same band.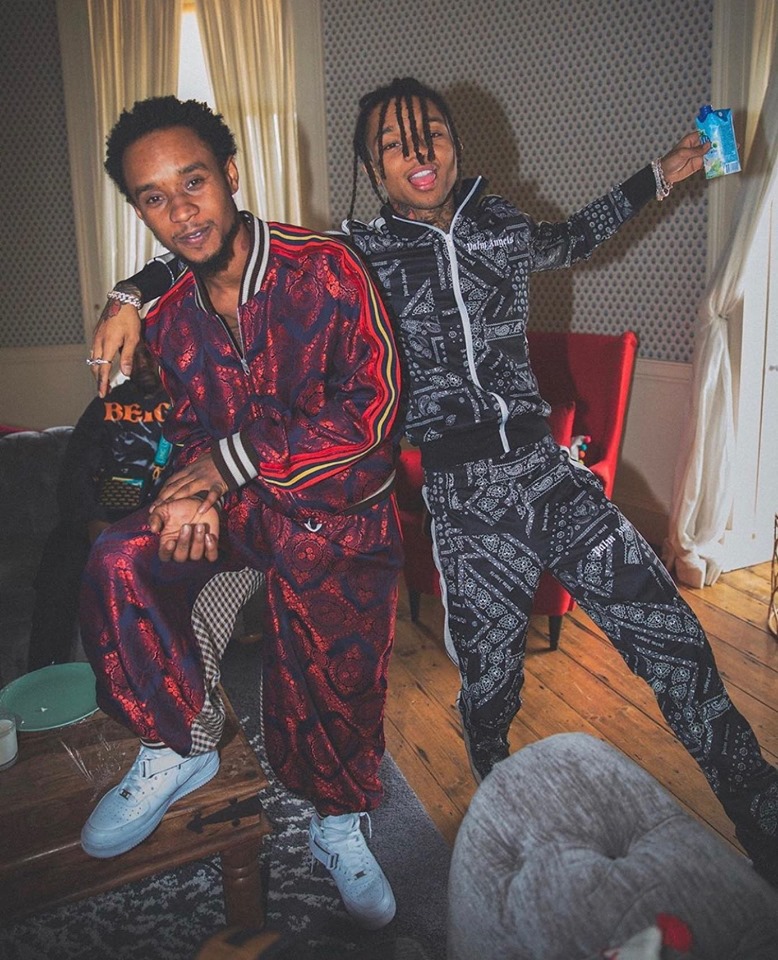 Personal life
As of now Swan Lee has been very open with his relationships on social media websites. He got into a relationship with Marliesia Ortiz an Instagram model. But the relationship did not for more than two years as he was caught cheating with her. He was found in his own secret party house enjoying with another model Black Chyna. As for now 2019 he is single.
For the time only one thing for Slim Jxmmi is known and that is he is unmarried but his relationship status is unknown to everyone. Due to which it is clear that he has no kids for now.