Biography
Kaleo is the famous Icelandic rock band, created in 2012 at Mosfellsbær. Members of this band are famous for producing soulful vocals with classy rhythms, similar to Ray LaMontagne and Hozier. It is a collective presentation of four talented stars including, JJ Julius Son, David Antonsson, Daniel Kristjansson, and Rubin Pollock. The band has become famous not just in their hometown, but across the globe. Their soulful music forces people to listen to their songs time and again.
The band launched two awesome studio albums with titles A/B (2016) and Kaleo (2013). Both of these albums went viral soon after their official release. They have also released an EP called 'Glasshouse'. The first official studio album titled A/B sold more than 1 million albums across the world. One number titled 'Way Down We Go' from the album A/B got the platinum certification in the United States. On Aug 20, 2016, it also reached the 1st spot on the US Billboard Alternative Songs chart.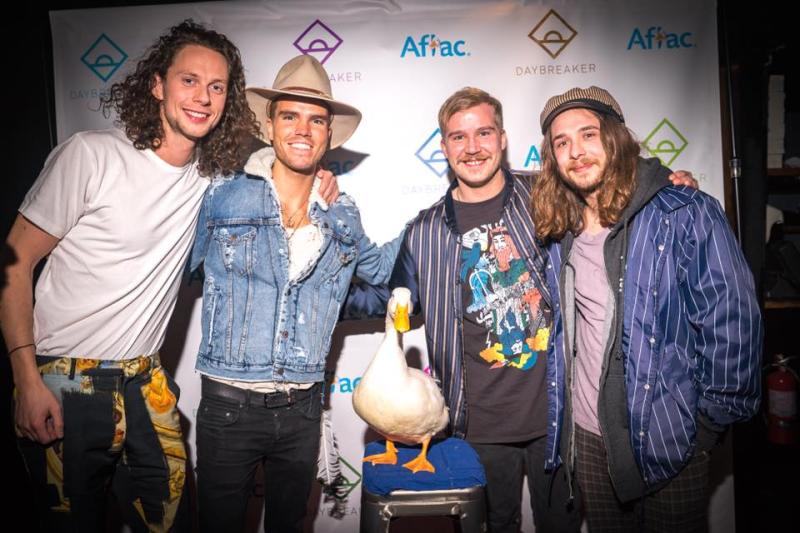 In 2017, the band has been nominated to Grammy Awards for the best Rock Performance. This nomination was given to them in appreciation of their song 'No Good'. The band is currently working on their next music project, which is likely to launch in 2020. Sources have confirmed that this is going to be a fabulous music album that would outclass their previous two albums. Fans from around the world are eagerly looking forward this exciting launch.
History of Creation
The band leader JJ Julius Son, bassist Daniel Kristjansson, and the drummer David Antonsson were best friends since they attended the elementary school. They started playing music together when they were around 17 years of age. The fourth member, Rubin Pollock, was added to the band in 2012. They decided to name the band 'Kaleo'. The meaning of Kaleo in Hawaiian language is 'The Sound'.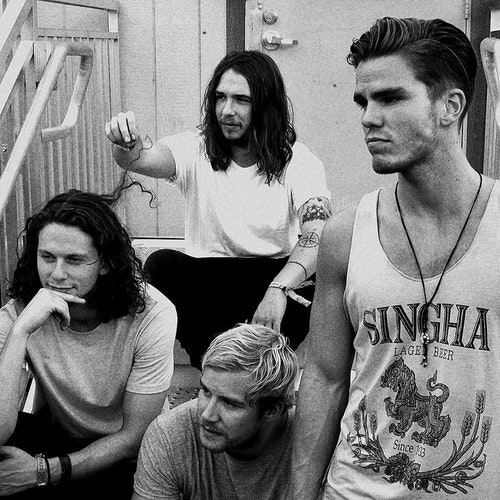 They began their career with a few well-received music shows at the 2012's music festive on Iceland Airwaves. This was the first major interaction of the group with general public. After this debut major performance, Kaleo started to become famous especially due to their single 'Vor I Vaglaskogi'. The song received great appreciation on different Radio broadcasts of the country. It was featured in Ras 2's (radio station) top 10 hit songs. The same song got featured in the 1st episode of 'Trapped' television series.
Kaleo signed a contract with Sena, which was the main record label of the country. The homeland awarded the self-titled debut with gold certification. This became the basis of their first music tour to Europe. In 2014, Kaleo got more attraction after releasing their single titled 'All the Pretty Girls'. The song proved to be effective in maintaining their popularity. It received more than 87 million online streams on Spotify (the music app).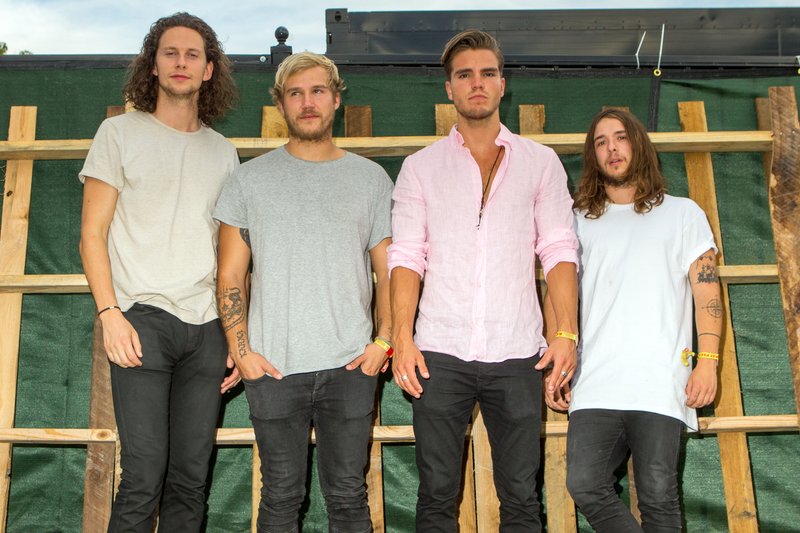 In early days of 2015, the group signed another deal with Atlantic Records, and consequently shifted to Austin, Texas. The band started to bang the American music industry throughout the year 2015. They received a great appreciation from music lovers in the United States. Their song 'All the Pretty Girls' reached 9th spot on the US Billboard Adventure Songs chart.
The band launched three consecutive singles to endorse their upcoming music album 'A/B'. These included 'No Good', 'Way Down We Go', and 'I Can't Go On Without You'. The second single garnered critical acclaim throughout the country. It received Gold and Platinum certifications in many countries including, United States, United Kingdom, Australia, Ireland, Belgium, South Africa, Germany, Canada, and Russia. So, this song played a key role in making their musical band more popular in different regions. The album A/B was officially released globally on June 10, 2016.
Their album reached 16th spot on the US Billboard 200 chart. After seeing the increasing success of A/B, the band decided to embark on a music tour to get further acclaim. The tour was titled 'The Handprint Tour', which promoted the recently-launched album. The duration of the tour was from September 11, 2016 to November 30, 2016. Their second tour was titled as 'The Fall Express Tour', which remained active from August 25, 2017 to Nov 25, 2017. They started journey of the second tour from Anaheim, California and ended up in Moscow, Russia.
Band Members
The band includes guitarist and the lead vocalist JJ Julius Son, bassist Daniel Kristjansson, Rubin Pollock (lead guitarist), and the drummer David Antonsson. All these are best-friends since the creation of this magical band. They have collaborated with each other to produce some of the most sought-after music hits to date.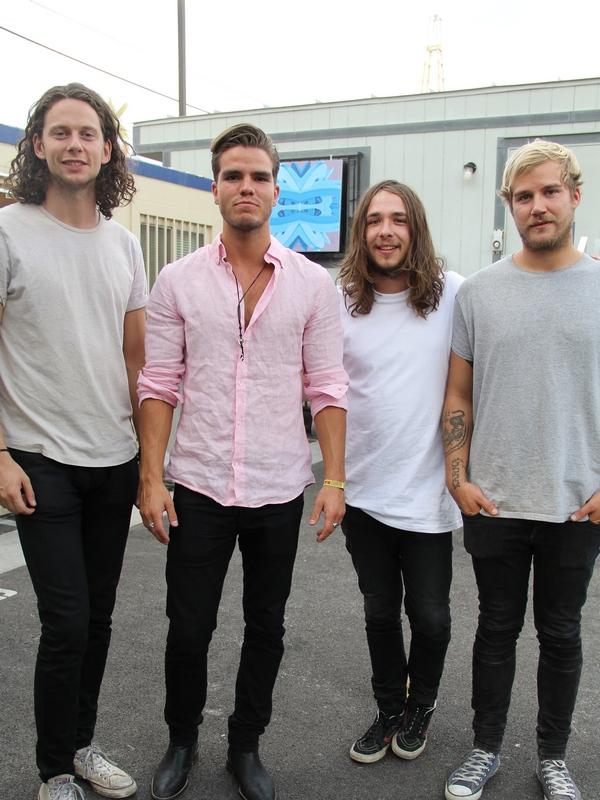 JJ Julius Son is the lead member of the group and he himself manages the group activities. He is an honorable member of the group, who takes care of future launches. All the group members have a very close bonding with each other, and they never seem to be in argument regarding anything. Julius have kept his band members in a very pleasant environment. So, they never have complaints about each other.
Musical Style
Although Kaleo can perform playing different music styles, yet their main genre is focused on Indie, Blue Rock, and Folk Music. It was the folk music from Iceland that inspired the lead member Julius to form an exceptional musical band. He grew up listening to the American music during his childhood. The band has gained critical acclaim in the United States, after they moved to Texas to pursue their career in a big market.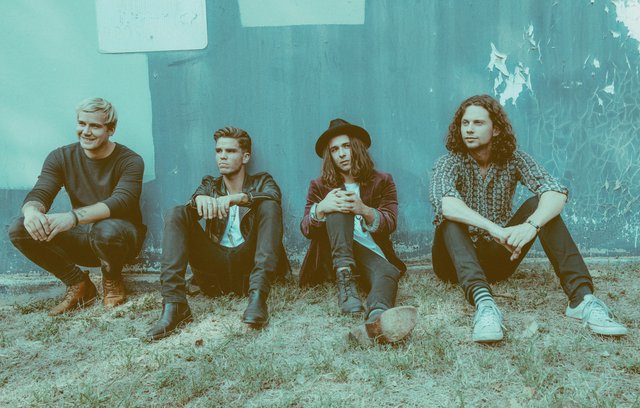 How much is Kaleo's Net Worth?
The Kaleo band has been gaining a lot of fame and money since its formation. They have launched several awesome music albums and singles throughout their professional career. Majority of their songs gained a massive success and helped them in becoming one of the most inspirational music bands in American music history. They have got opportunities to perform on television shows including, Jimmy Kimmel Live, Conan, Late Night with Seth Meyers, and many more. Kaleo is said to have a total net worth of approximately $4 million.