Biography
Rosalia Vila Tobella, mostly known as Rosalia, is a beautiful Spanish songwriter and singer. The girl is famous across the globe due to her charismatic personality and exceptional singing skills. Rosalia started to think about becoming an internationally renowned star after getting praise from global influencers. After showing her talent in the Spanish music industry, he learned English and began practicing songs in this cosmopolitan language. She has successfully done collaborations with prominent stars such as James Blake, J Balvin, Billie Ellish, and Pharrell Williams.
The stunning singer has launched two full-length music albums under captions 'Los Angeles' and 'El Mal Querer'. The first album came out in 2017 while the latter got released the next year in 2018. Both albums received critical acclaim from all around the world after the international launch. The girl has also shown her fantastic acting skills in Spanish drama movie written and directed by Pedro Almodovar. Other notable stars in this film were Julieta Serrano, Asier Etxeandia, Leonardo Sbaraglia, and Antonio Banderas. Fans of the beautiful girl admired her acting talent and forced her to appear in big-screen movies again.
She embarked on different music tours that were named Los Angeles Tour, El Mal Querer Tour, and El Mal Querer Live. These tours helped her in getting global recognition. She also promoted her albums through these remarkable journeys. The talented artist has received nominations for different award categories. She was ranked fifth in 2019's BBC award 'Sound of 2019'. She also got nominated for several Latin American Awards and Latin Grammy Awards. The girl has been successful in building a strong reputation as a musician. She is likely to appear regularly in movies in the near future.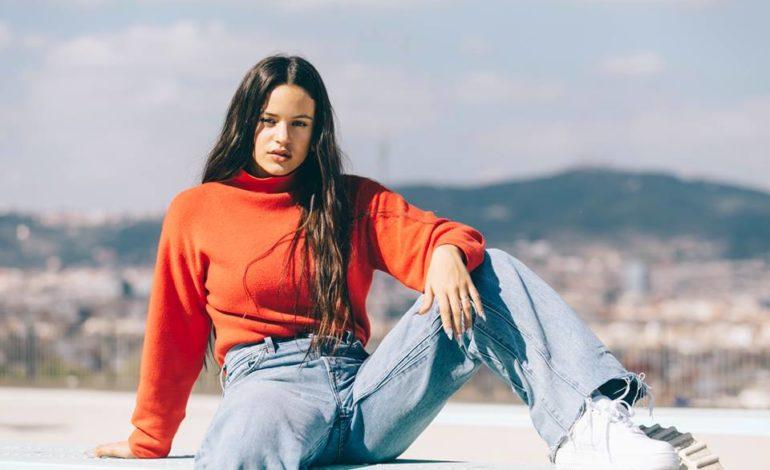 Who are Rosalia's Mother and Father?
Rosalia was born in Sant Esteve Sesrovires on Sep 25, 1993. Her home town is a small town located in the north of Barcelona, Spain. Pilar Tobella, the mother of a beautiful singer, is a successful businesswoman. She has been running a successful badge factory for several years. Her mother has been managing a motorcycle factory since 2018. Name of Rosalia's father is still unknown to the general public as the singer hasn't revealed much information about the family background. Parents of the famous singer separated in May 2019 due to personal conflicts.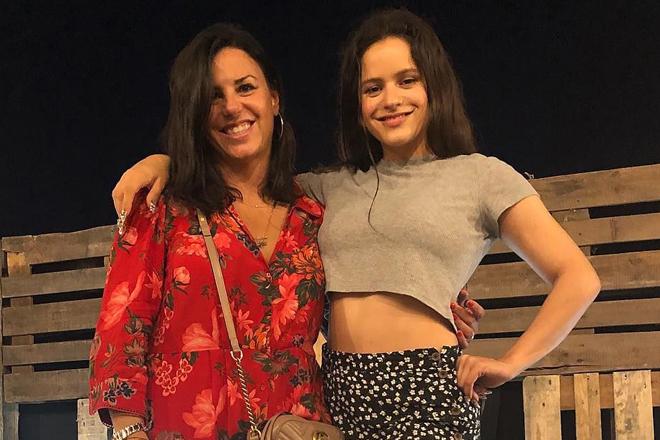 Rosalia has a beautiful younger sister named Pilar or Pili Vila. She is an influencer and stylist. Currently, she is working with Rosalia and managing her styles. The talented singer was interested in music from her early childhood. She grew up in a music-loving family. She started singing different songs at the age of seven. She was completely dedicated to music after reaching the 10-year mark. She was discovered at the age of thirteen when she was hanging out with friends in a park.
The Spanish singer went to Institute Montserrat Colomer high school located in Sant Esteve Sesrovires. She also acquired education from the Superior School of Music. She was trained musically by Chiqui de La Linea, who was a flamenco teacher accepting just one student per year. Rosalia was the lucky girl to join him as a student when she was studying at the institute.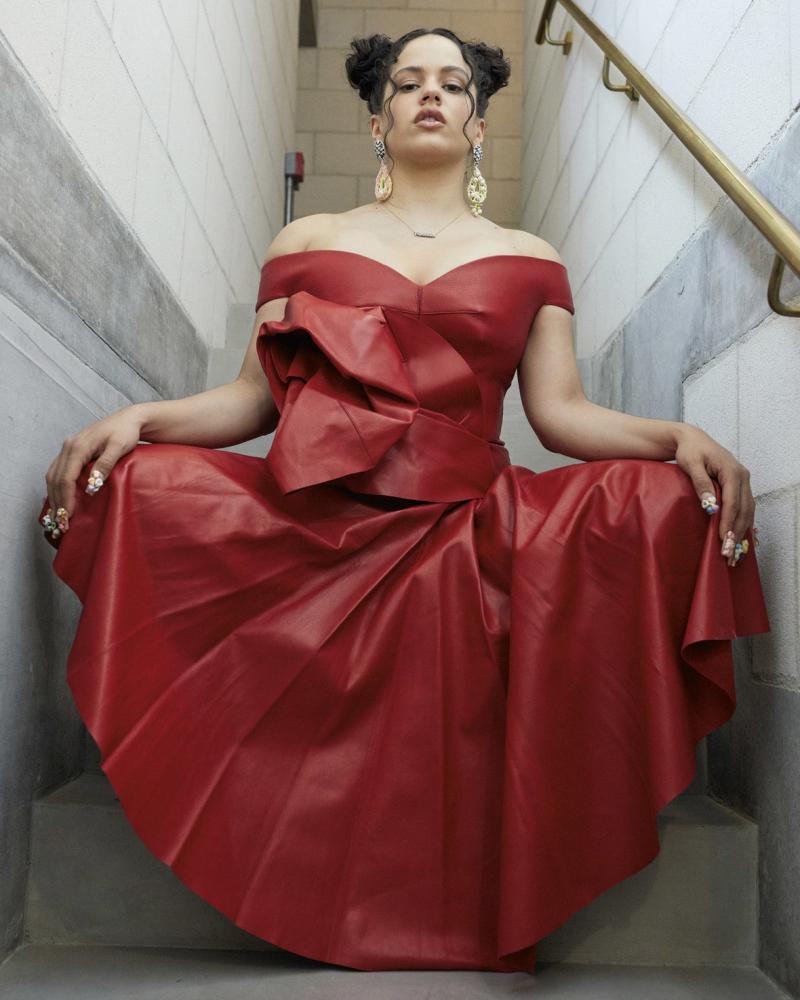 Music Career
Initially, the beautiful stunner started performing at different parties and events. She made appearances in the New York City, Las Vegas, and Singapore quite a few times. She was smart enough to record her performance videos and posted them on social media accounts to build a fan base. Soon she grabbed the attention of a large number of followers. Her performance videos received great traction from everywhere in the world.
The debut studio album 'Los Angeles' was released on Feb 10, 2017, under the sincere guidance of Raul Refree. Universal Music Group from Spain launched this album for the Spanish singer. The music length of the complete album is 49 minutes and 6 seconds. It contained songs written in both Spanish and English. Raul Refree, the producer of the album, was pretty sure about its overnight success. He kept working day and night with Rosalia in order to turn this release into a big breakthrough.
The second studio music album by Rosalia was titled 'El Mal Querer' and it went out on Nov 2, 2018. The entire album was written by the Spanish singer herself and co-produced by El Guincho. Sony Music was a label involved in the launch. It included some of the most spectacular songs that received critical acclaim from major music markets including the United States. The girl has released several fantastic singles as well. People loving the music industry cannot overlook her great efforts. She has done many collaborations with other artists too.
Is Rosalia Married?
Rosalia is one of the most beautiful singers ever lived in Spain. Reports unveiled that the stunner has dated many dashing men in the past. However, she kept most of her relationships secret from the public and media. In 2016, she got romantically linked with C. Tangana. She also worked collaboratively with the boyfriend. Both of them kept dating each for almost two years, from 2016 to 2018. Sources confirmed that they separated to pursue their careers in the music industry. Rosalia is still living as a single. She is not a married lady. We haven't heard anything about her engagement or wedding either.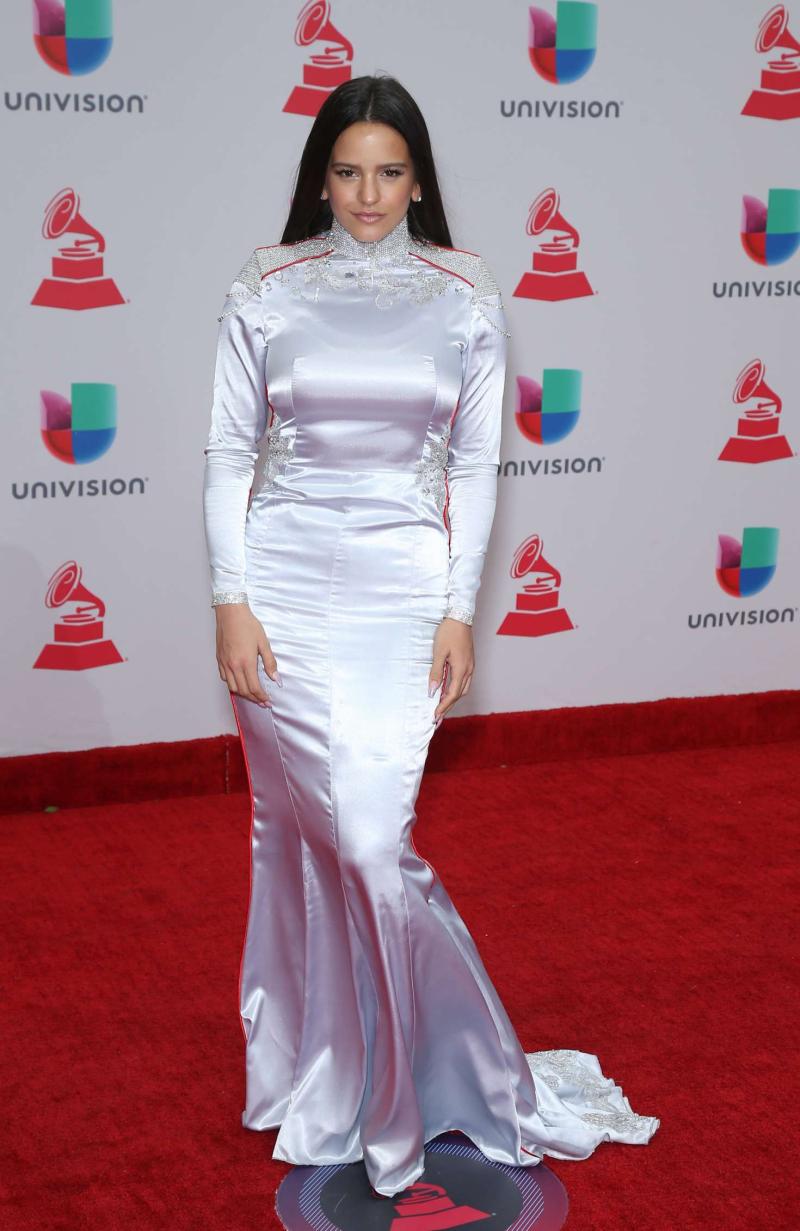 How much is Rosalia's Net Worth?
Rising from a small town in Spain, Rosalia turned into a globally recognized star. She has a massive fan following in the United States, United Kingdom, Italy, Spain, and many other European countries as well. She loves spending money on poor people and donates to several non-profit organizations. The Spanish singer is very kind-hearted. After releasing a couple of hit music albums and collaborating with other music artists, she has accumulated a net worth totaled $5 Million.
The girl has already appeared in a movie called 'Dolor Y Gloria' in May 2019. She is planning to officially launch herself in the film industry soon. She is practicing her acting skills before making back to back appearances in big-screen movies.