Biography
Lowkey is a singer, playwright, political activist, and poet, from Great Britain. He is originally from Iraqi descent. He was named Kareem Dennis at the time of birth. Currently based in London, Kareem garnered critical acclaim through his stage moniker 'Lowkey'. The multitalented guy has made an exclusive place in the British entertainment industry. He has received airplay on many prominent radio stations including, Capital FM, BBC Asian Network, BBC 1Xtra, Kiss 100, BBC Radio, Choice FM, and 95.8. The internationally renowned artist embarked on musical tours and also performed in front of crowds in Amsterdam, Trafalgar Square, Germany, and Glastonbury.
Kareem was born to a family of mixed culture. His mother was born and raised in Baghdad, Iraq. On the other hand, his father was a British dude from Dover. In the beginning, he started attending the open mix sessions at Deal Real Records shop, located in Central London. This was the platform he got inspiration and confidence from. He practiced his performances before appearing in front of the audience. The guy received instant positive feedback through his memorable performances. Finally, he decided to pursue a career in the professional music industry in England.
Lowkey came into the professional world in 2001 and since then he has entertained fans with his fabulous efforts. He has launched songs under SO Empire Recordings and Mesopotamia Music. He gained experience in different music genres including grime and British Hip Hop. The lucky guy has performed associated acts with Mongrel, Akala, and Immortal Technique. The British artist has successfully launched three studio albums thus far in his professional career as a singer. All of these received a positive response from fans. He also worked on a couple of collaboration albums with Mongrel and Poisonous Poets. The multitalented lad has also launched four mixtapes, which garnered critical acclaim across Great Britain.
Who are Lowkey's Parents?
Lowkey was born on May 23, 1986, in London, England. His father is a British born man from Dover while his mother was born and raised in Baghdad, Iraq. The future rapper was extremely interested in music from an early age. He always listened to his favorite musicians and rappers during childhood. As a child, he didn't confine himself to the British music industry but also followed rappers from the American entertainment world. First, he tried to copy American rappers but soon adopted his own accent and style.
During his free time, Lowkey went to attend open mic sessions at the Deal Real Record Shop located in Carnaby Street, Central London. He was always clear about his stage name. That's the reason he presented himself as Lowkey. Management of the record shop told him that there was another guy with the same moniker. Both Lowkeys began a rap battle in order to decide who would keep using the stage name. Kareem was declared winner and that's why he continued using his stage name as Lowkey.
Music Career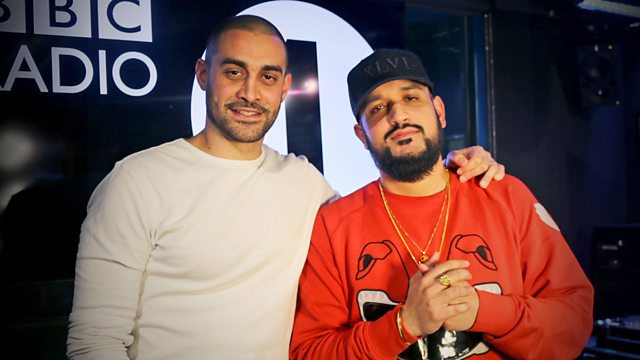 Lowkey officially launched himself with a studio album 'Dear Listener' on Oct 20, 2008. It was launched in CD and Digital download formats via SO Empire Recordings. It received a positive response from fans in England and other major markets. After three years on Oct 16, 2011, he rolled out his 2nd studio album titled 'Soundtrack to the Struggle' via Mesopotamia Music Records. Again it was made available in CD and digital download format. The album was ranked at 6th spot on the UK R&B chart. On April 5, 2019, Lowkey officially launched his 3rd studio album via Mesopotamia Music. It was titled 'Soundtrack to the Struggle 2' and ranked number 2 on the UK R&B chart.
He worked on two collaboration albums with Mongrel and Poisonous. These were titled Better Than Heavy and Poisonous Poetry launch in 2009 and 2005 respectively. Lowkey rolled out his first mixtape 'Key to the Game, Volume 1' in 2003. His next mixtape titled 'Key to the Game, Volume 2' was released in 2004. The multitalented musician rolled out his 3rd mixtape 'Key to the Game, Volume 3' in 2005. In 2007, he launched his fourth mixtape 'The Dubs Mixtape' with Stylah.
The British singer also worked on complications titled 'Uncensored', 'The Road to Mongrel', and 'The Best of Lowkey'. The talented star has given some of the most outstanding singles to music enthusiasts from all over the world. Some of the most noteworthy ones include, Something Wonderful, Politics, Tears to Laughter, Alphabet Assassin, Tears to Laughter, Children of Diaspora, We Don't Want Them, McDonald Trump, Voices of the Voiceless, Sunday Morning, Lords of War, Ghosts of Grenfell, Ghosts of Grenfell 2, The Death of Neoliberalism, The Return of Lowkey, Obama Nation, Revolution Music, Ahmed, and Terrorist.
Political Activism
Lowkey has surfaced as a strong vocal adversary of Zionism. He is a spokesperson and advocate of the widespread Palestine Solidarity Campaign. He identifies Zionism as ethnic cleansing and colonialism. He has worked a lot to rebuild Gaza Strip. The British rapper went to Palestinian Refugee Camps in February 2009 and performed in shows to raise funds for Gaza strip. The rapper was arrested for nine hours by Israeli police at the Ben Gurion International Airport. His passport was seized at that time. He has supported the human rights of Palestinian people. He has raised his voice against Israel even in Great Britain.
Does Lowkey have a Girlfriend?
The British singer has attracted many women after entering the world of professional singing. He is a kind-hearted man who looks after innocent and deprived people. His affection for humanity has helped him earn millions of hearts form all over the world. He is living life as a single at the moment. No dating history could be found upon checking.
How much is Lowkey's Net Worth?
Lowkey has worked harder to achieve what he has become today. He struggled at the beginning of his professional career. However, the industrious British singer remained confident. He has launched three full-length studio albums so far in his professional singing career. The guy has also released more than a couple of collaboration albums. His singles have garnered critical acclaim from all over the world. According to the recent stats, he owns a net worth totaled $9 Million. He enjoys a luxurious lifestyle with his family members in England.