Biography
Who's Steve Lacy?
He's an American hip-hop and R&B music producer and songwriter. He was born on May 23, 1998, in Compton, California.
Who are Steve Lacy's parents?
His dad was of Filipino descent. He passed away when his son was 10 years old. They didn't live together: Steve's dad would only come to see him on special occasions.
His mom's name is Valerie. She's of African-American origin.
He has sisters but there is no official information available about them.
Music career
When Steve was 7 years old, he enjoyed playing the Guitar Hero game. He used to play in a jazz band in high school. He tried his hand at music production in the Garage Band digital audio workstation on his iPhone 6. Then, he purchased the iRig plug-in solution.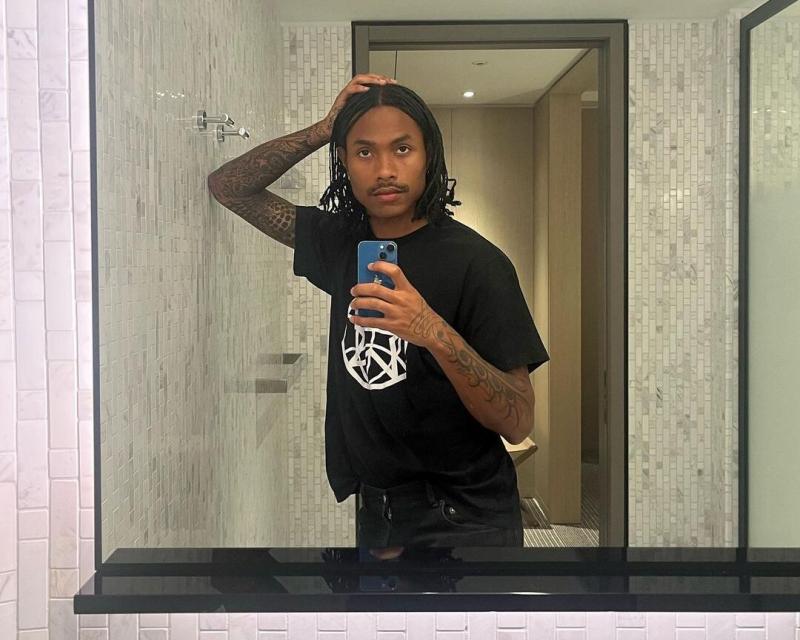 He's best known as the guitarist for The Internet collective. In 2015, their Ego Death album saw light. Steve was still in high school when he got a Grammy for being the executive producer of that album and performing on it.
Here are the milestones of his discography:
2017 — debut EP, Steve Lacy's Demo, was recorded
2019 — debut album, Apollo XXI, saw light (nominated for Grammy)
2022 — sophomore album, Gemini Rights was recorded
Steve collaborated with Kali Uchis on his Only You single. He created the beat for the Pride hit by Kendrick Lamar.
Is Steve Lacy in a relationship?
In 2017, the star came out as a bisexual. He prefers to keep his private life secret so it's hard to say whether he's single or not.
How much is Steve Lacy's net worth?
In 2022, his net worth might be around $8 million.