Biography
Who's Liza Anokhina?
Liza Anokhina who was born on April 30, 2007 is a Russian social star, content creator, influencer, singer, actress and television show host. She is best known for her insanely popular TikTok account with 37 million fans. Liza also hosted many well-known shows on Russian television.
Who are Liza Anokhina's parents?
The TikTok sensation was born and raised in Moscow, Russia. Her parents' names are Marina and Vadim. Liza hasn't shared what her mother and father do for a living, but mentioned that she comes from a middle class family. She also has two sisters and one brother. The star's grandmother was featured in one of her TikTok video clips. Liza still lives in Moscow with her parents and siblings.
TikTok career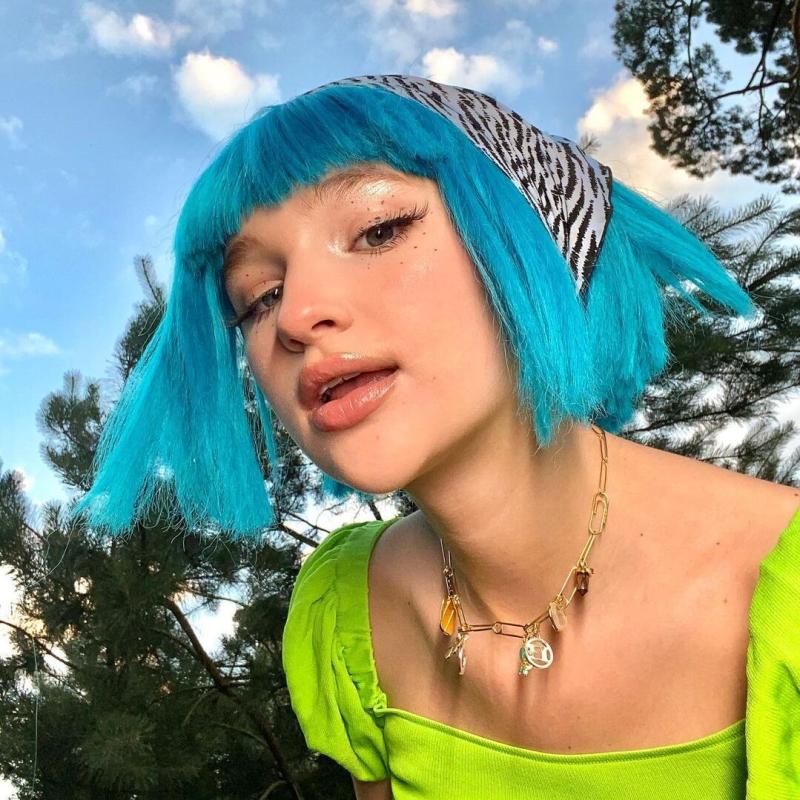 Liza started her career as a social media star in 2017 when she launched her self-titled YouTube channel. She mainly uploaded vlogs and comedy-related videos. But her breakthrough came when she registered on the TikTok app and started uploading lip-sync and dance video clips. She also occasionally uploads food-related videos, including a clip of her eating traditional Russian soup borscht, which gained over 27 million views. Liza is also known for her blue hair wig that she is wearing in many of her videos and photos. She has collaborated with several fellow Russian social media personalities, including Maryana Ro. Liza is active on Instagram, where she shares photos with her 4 million subscribers. As an actress, she has appeared in seven films and television shows. In 2018, Liza started her career as a singer by releasing a song titled "Open Your Eyes".
Is Liza Anokhina in a relationship?
The TikTok star is currently single and focusing on her growing career.
How much is Liza Anokhina's net worth?
Liza Anokhina's net worth is estimated at approximately $0.5 - 1.25 million in 2022.