Biography
Kim Nam-joon is popularly known as RM. In the past it was Rap Monster. He is a rapper from South Korea, who was born on 12th September, 1994.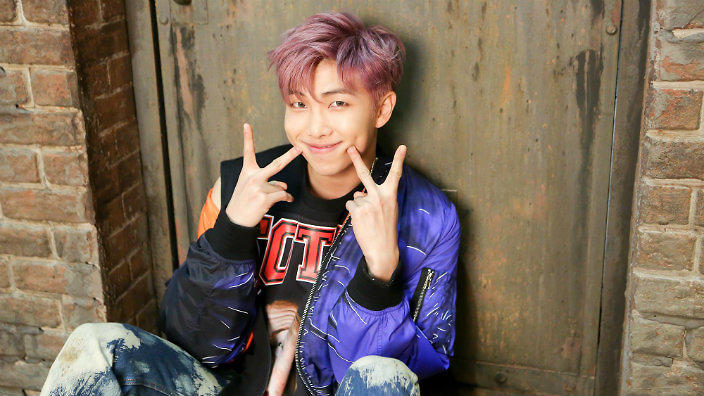 Quick Bio
His birthplace is Ilsan-gu, South Korea. He has one younger sister. From his childhood, he used to love writing poetry and won many awards for that. He posted his work on a website for one year. He gained fame for that. When he was 11 years old, he started liking hip-hop music. He was inspired by Eminem, an American rapper. He started combining his poetry with music.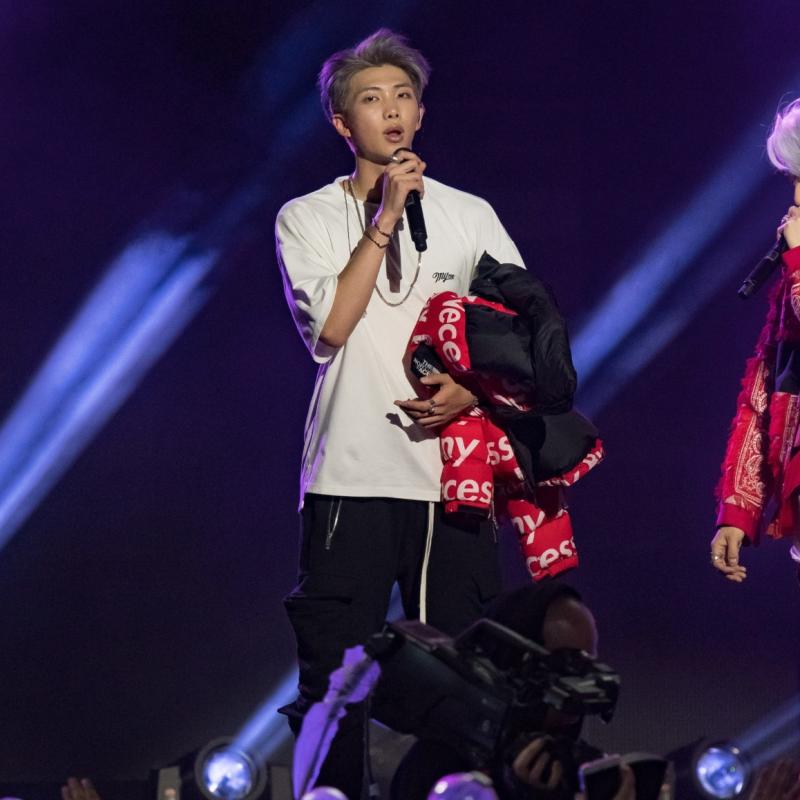 Rap career
He started performing in the hip-hop groups who were not so professional. He used to work as a rapper. By using Adobe Audition, he first did a recording and composed that as well. His first concert was in 2008. He went to give an audition for 'Big Deal Records' in 2009 but unfortunately could not pass through the second round.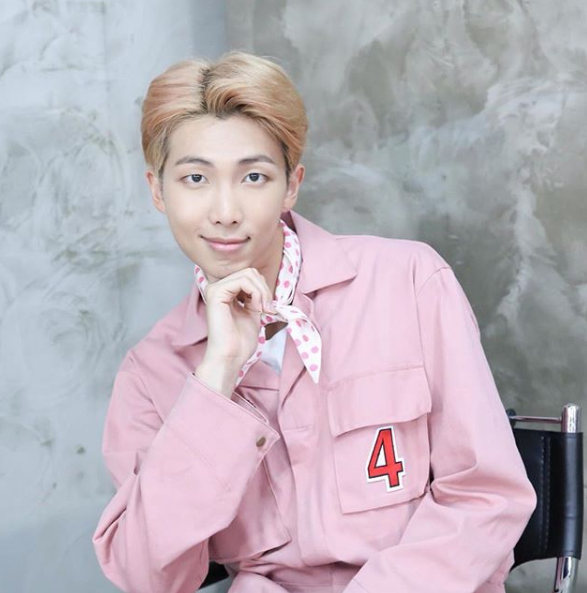 But Sleepy, another famous Korean rapper, noticed him. He encouraged RM to give an audition for 'Bang Si-hyuk'. He got an offer and accepted that. He with a few other artists formed a hip-hop group named BTS. He has two mixtapes, RM (2015) and Mono (2018). His music videos are 'Perfect Christmas', 'Do You', 'Awakening', 'Joke', 'P.D.D', 'Fantastic', 'Change', 'forever rain', 'moonchild' and 'seoul'.
Collaborations
In 2015, he decided to collaborate with MFBTY, a hip hop group. In the song 'Bucku Bucku', he worked with Dino J and EE. He was in the music video as well and also did another video of the same group named 'Bang Diggy Bang Bang'. His mixtape, RM was released in 2015.
He worked with Marvel for the soundtrack of 'Fantastic Four' in Korea. In 2017, RM worked with Wale, an American rapper. In the same year, he worked on 'Champion', a remix song for 'Fall Out Boy'. It grabbed the 18th position in 'Bubbling Under Hot 100 Singles'.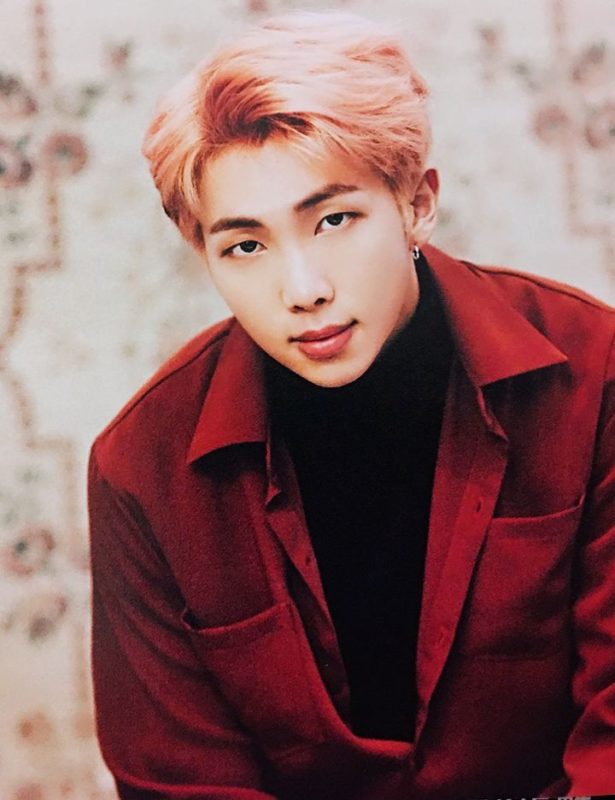 Personal life
RM is currently single. He said that he is too busy to have any girlfriend. He had a girlfriend in high school, but they broke up. There was rumor many times about his personal life, but nothing had ever been confirmed.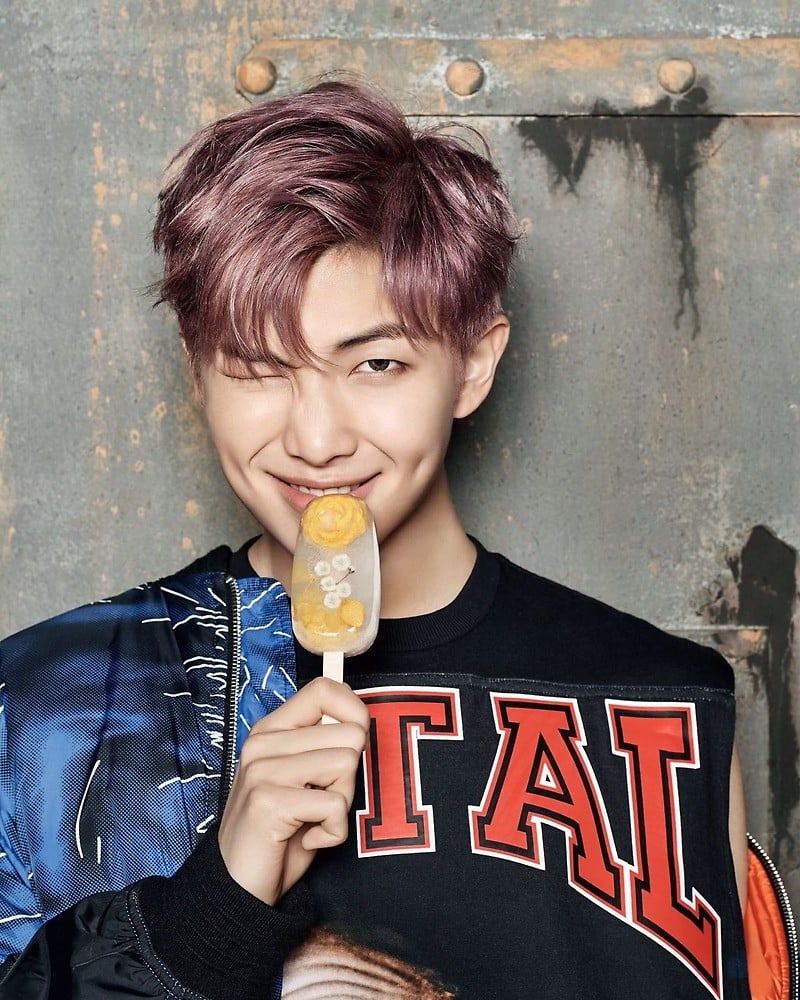 Net worth
RM's net worth is about $8 million.