Biography
Damian Lillard is a basketball player from America. His full name is Damian Lamonte Ollie Lillard Sr. He plays for the 'Portland Trail Blazers'.
About
He was born on 15th July, 1990. His birthplace was in Oakland, California. His father's name is Houston Lillard and mother is Gina Lillard. His sister is LaNae. He also has a brother named Houston. From his childhood he was really fond of basketball and skating. He went to a private school 'St. Joseph Notre Dame High School' in California at the time of sophomore year.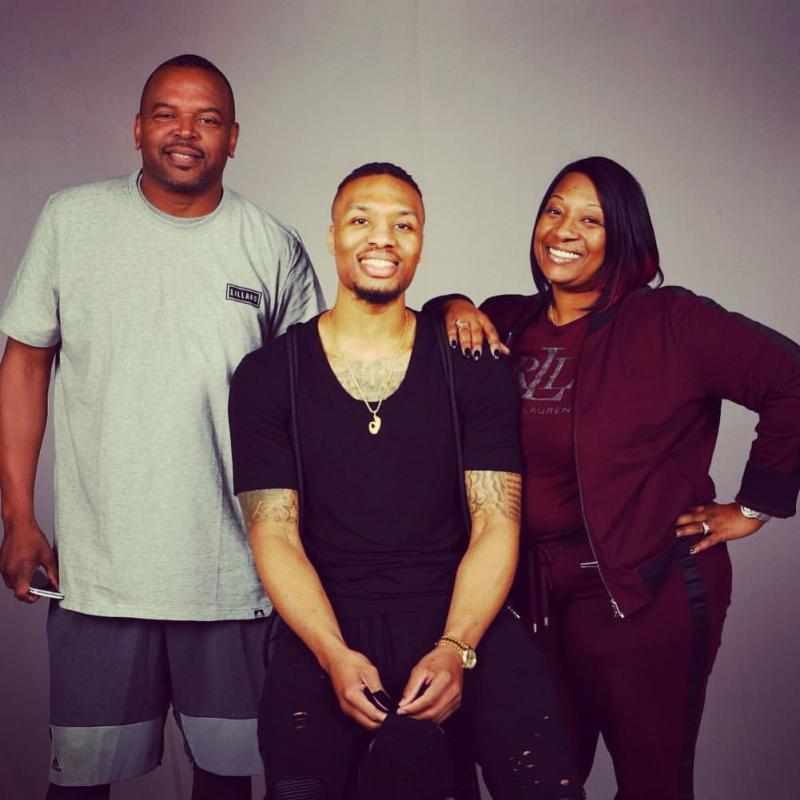 After that, he went to 'Oakland High School'. His coach was then Orlando Watkins who helped to improve his performance. His average point per game was 19.4 at that time. He also offered a scholarship from 'Weber State University' to play for them.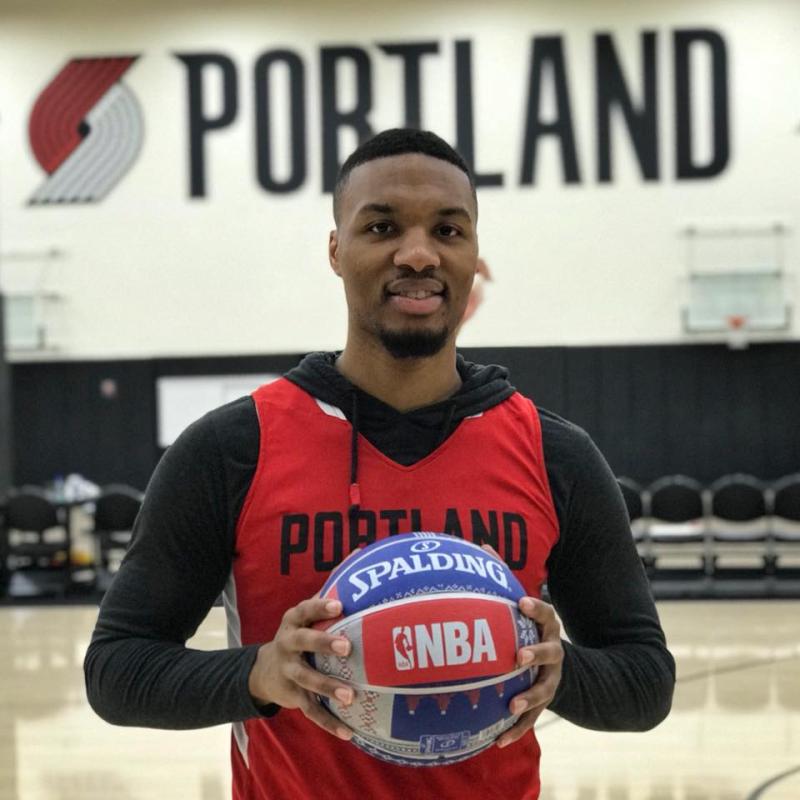 Basketball career
He is a popular NBA (National Basketball Association) player. His professional career started with the 'Portland Trail Blazers'. His first NBA game was against ''Los Angeles Lakers'. In that match, he scored 20 points. He got 'NBA Rookie of the Year Award' for his performance in that season. He scored 41 points during his second season against the 'Sacramento Kings'.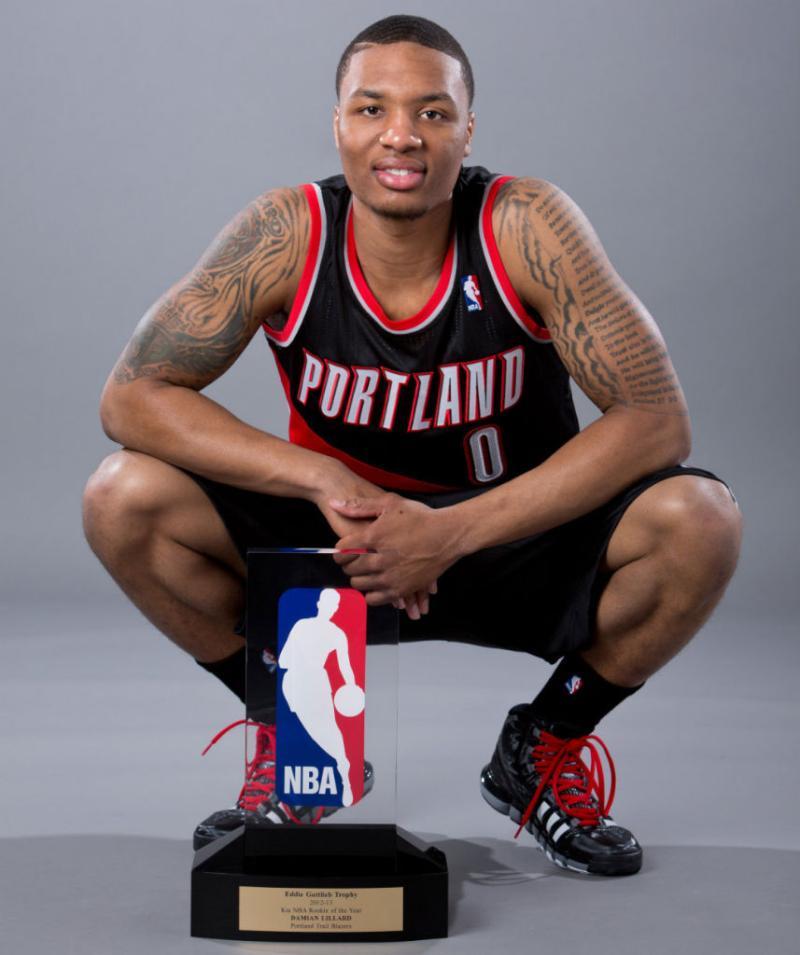 He got the title 'All NBA Third Team'. During his third season, he scored 43 points. The match was against 'San Antonio Spurs'. 'TrailBlazer' signed him a contract of $ 120-million for 5 years in 2015. He scored 600 three pointers by playing 247 games which is the fastest in the history. He also has 15,000 assists in 248 games. In 2017, he titled, 'Western Conference Player of the Month'.
Rap career
He is also a rapper and a hip-hop star. 'Four Bar Friday', the trend on social media was initiated by him. Here, if someone wants to participate, he has to record a rapping video of himself and post it on Instagram with #4BarFriday. 'Soldier in the Game' his first single was released in 2015 on SoundCloud. His stage name is 'Dame DOLLA'. He has two studio albums, 'The Letter O' and 'Confirmed'. His famous singles are, 'Bigger Than Us', 'Run It Up' and 'Shot Clock'. As a featured artist, he performed in 'I Wish I Could Tell You'.
Personal life
He is in a relationship with Kay'la Hanson. She is also from 'Weber State University'. She is studying medicine. He has a child named Damian Jr.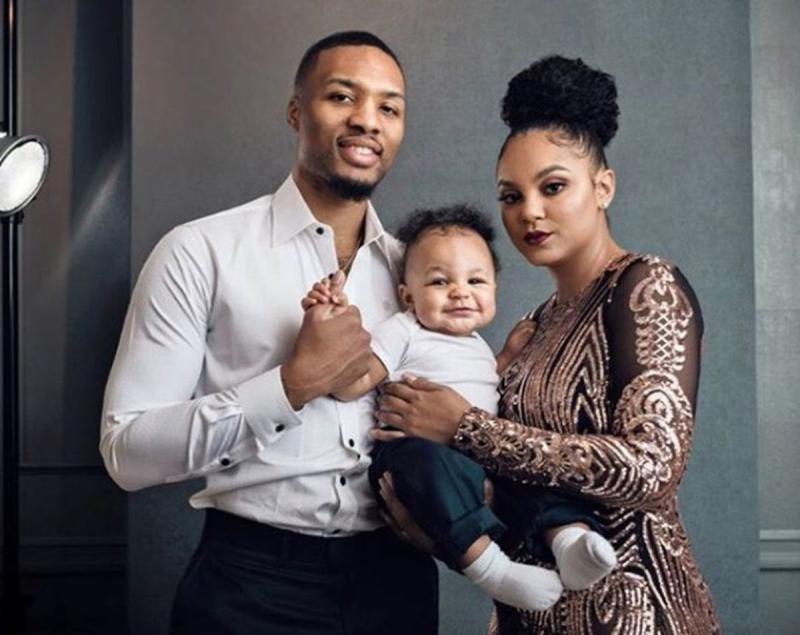 Net worth
The famous basketball player Lillard's net worth is about $ 30 million.