Biography
Buddy Hield was born on December 17, 1992 in Freeport, Bahamas. He is an NBA shooting guard who formerly played college basketball at Oklahoma University. Since being drafted for the NBA in 2016, he has played for two teams– the New Orleans Pelicans and the Sacramento Kings. Fans affectionately call him Buddy Love, Buddy Fresh, or even Buddy Buckets.
He has gained the reputation of a determined, ambitious, hard-working player. Those who have trained with him at any age tell stories of his above and beyond measures in ensuring his success. As a child, he would sneak out at night to go to the courts. In university, he spent whole days practicing.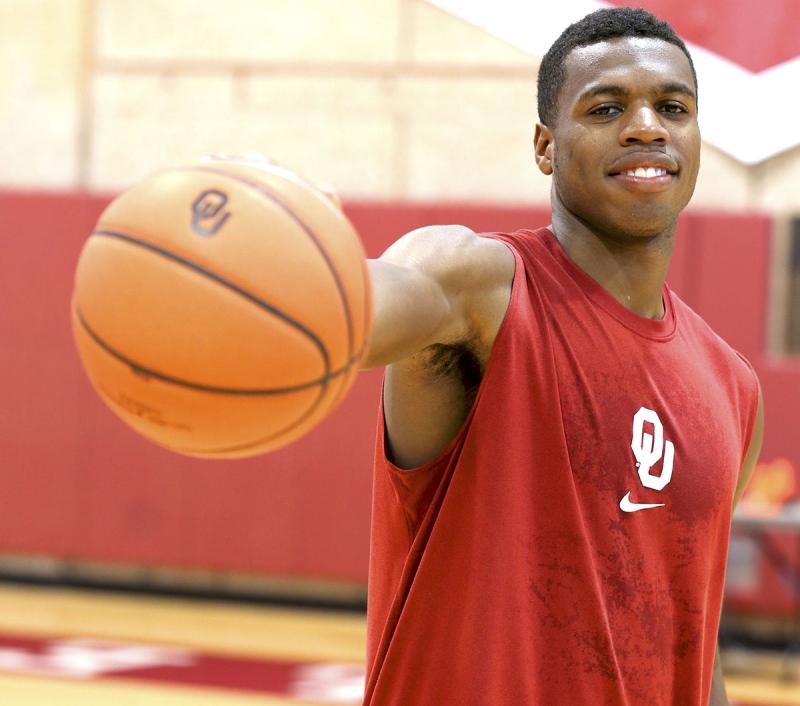 Where did Buddy Hield grow up?
His fans may know him as Buddy Hield, or simply "Buddy". In fact, the college and NBA basketball star was born under the name Chavano Rainer Hield, and later nicknamed "Buddy" by his mother, after the "Married... With Children" character Bud Bundy. Buddy was born to parents Jackie Swann (b. 1966) and Richard Bryanen, as the fifth of seven children. His parents divorced when he was 11 years old.
Hield was born in the Bahamas, and is proud of his nationality. He frequently posts photos of himself holding up the Bahamian flag on social media. Moreover, he sports the jersey number 24, which is a reference to the area code 242, the area code for The Bahamas.
Despite his apparent love for his homeland, Hield relocated to the United States in 2010. Once there, he attended the Sunrise Christian Academy, a boarding school in Wichita, Kansas, where he was recruited to play basketball for the Jack Hayward High School team.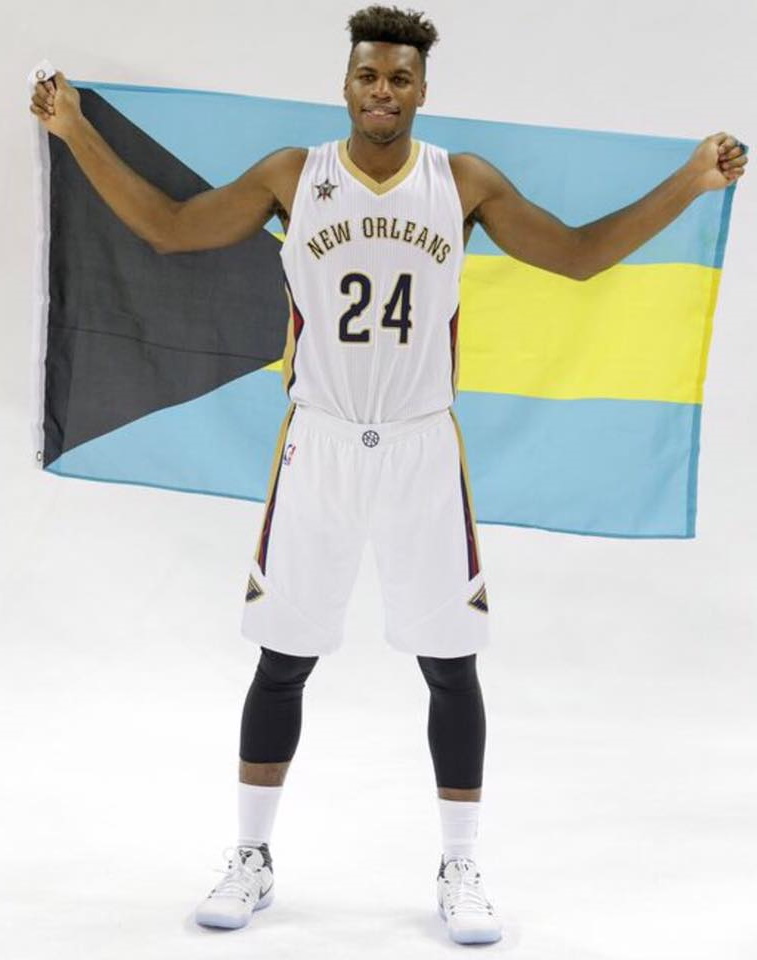 Basketball career
Despite receiving many offers from university teams, including the Kansas Jayhawks of the University of Kansas, Hield's basketball career kicked off at Oklahoma. Buddy played basketball for the university in the period 2012-2016. Even as a freshman, he was already receiving awards and accolades. In his first year playing there, he scored an average of 7.8 points per game, and won the "Most Inspirational Award".
The following season, he more than doubled his score, averaging 16.5 points per game. He further increased this to 17.4 points as a junior. His senior year was by far the most fruitful in recognition. Hield averaged a stunning 25 points per game, was awarded the John R. Wooden award and named best college basketball player for the season.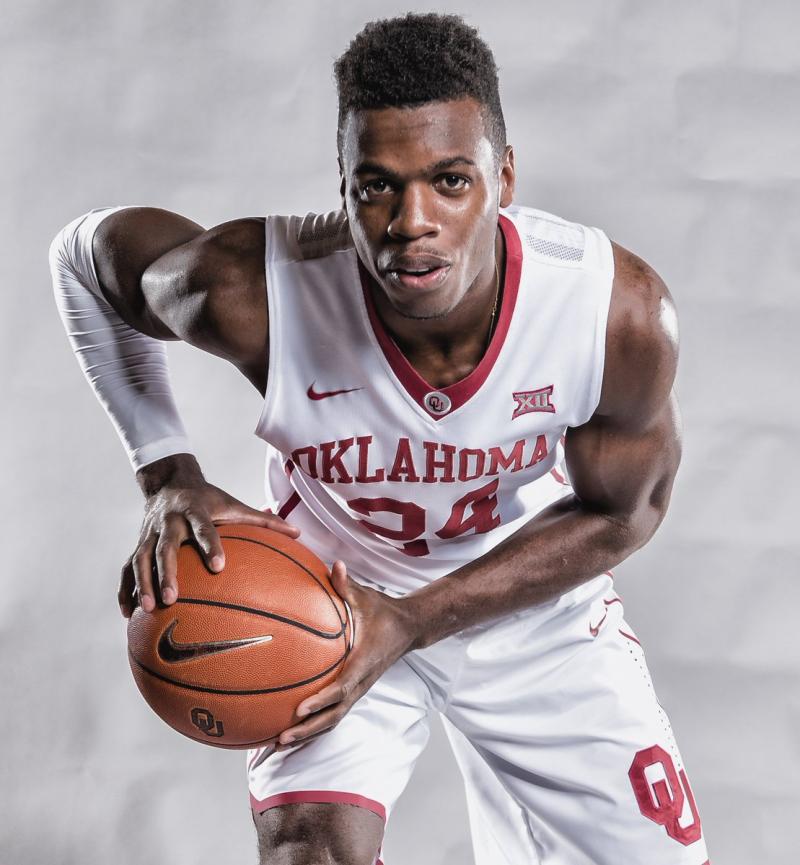 Buddy Hield began his professional career in 2016 following his college graduation when he was drafted to the New Orleans Pelicans. His strongest game with the team was against the Indiana Pacers, in which he scored 21 points, fifteen of which from three-point shots.
He has been with the Sacramento Kings since 2017. He has two games which are tied for his career high scores, both of which he played wearing a Kings jersey, scoring 22 points.
Aside from his club successes, in 2014 Hield was also selected to play on the Bahamian national team in the Centrobasket tournament hosted in Nayarit, Mexico. With an average of 19.8 points per game, he was one of the best scorers in the tournament. Buddy Hield's position is shooting guard and his jersey number is 24, an homage to his Bahamian roots.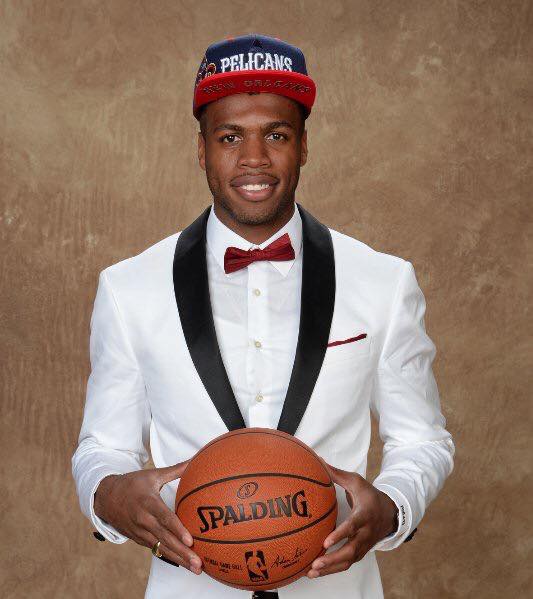 Awards
Buddy is walking proof that hard work pays off, and he reaps the rewards. In the 2015-2016 season alone he was named winner of the Oscar Robertson Trophy, the Naismith Trophy, and the 2016 John R. Wooden Award. Additionally, in 2016 he was also awarded Sporting News College Player of the Year, Consensus First-Team All-American, and the Jerry West Award. He was also twice named Big 12 Player of the Year, in 2015 and 2016.
He received Player of the Year award, which he in 2016, has been awarded to 65 players since its creation in 1969. Buddy Hield is one of only three ever Naismith award winners to be born outside of the United States. The other two were the Australian Andrew Bogut, and the Jamaican Patrick Ewing.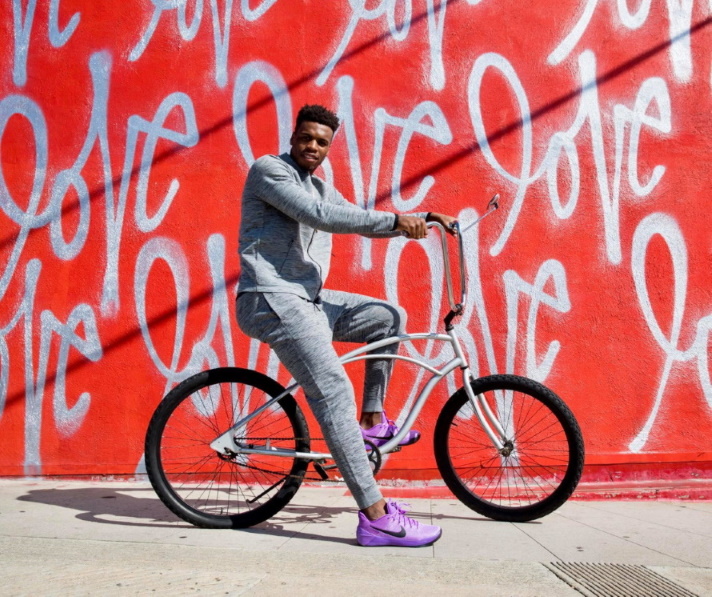 Personal life
While at Oklahoma, Hield majored in Human Relations. It is rumored he also had a relationship with Sadie Houston, who was the captain of the women's rugby team at the same university. The true nature of their relationship is unclear, however, because Hield is not vocal about his private life.
Despite this, he has made it known that in 2017 he fathered a daughter named Rainy. He occasionally posts photos of them together on his social media pages. In an interview with First 5 California he confessed that when he was away from his daughter, he would sing to her over FaceTime. The mother of his daughter is Remi Martinii. Buddy Hield is unmarried and currently resides in Freeport, Bahamas.
Net worth
Buddy Hield's exact net worth is unclear, but it is speculated to be between $2 million and $5 million. He is reported to have earned in the ballpark of $11 million over the course of his NBA career, and will earn $3.8 million for the 2018-19 season.