Biography
Errol Leslie Thomson Flynn popularly known as Errol Flynn was born on the 20th of June, 1909. He was an Australian-born American actor during the Golden Age of Hollywood. Errol Flynn was considered the natural successor to Douglas Fairbanks, he achieved worldwide fame for his romantic swashbuckler roles in Hollywood films, as well as frequent partnerships with Olivia de Havilland.
He was best known for his role as Robin Hood in The Adventures of Robin Hood (1938); his portrayal of the character was named by the American Film Institute as the 18th-greatest hero in American film history. His other famous roles included the eponymous lead in Captain Blood (1935), Major Geoffrey Vickers in The Charge of the Light Brigade (1936), as well as the heroes in a number of Westerns, such as Dodge City (1939), Santa Fe Trail (1940) and San Antonio (1945).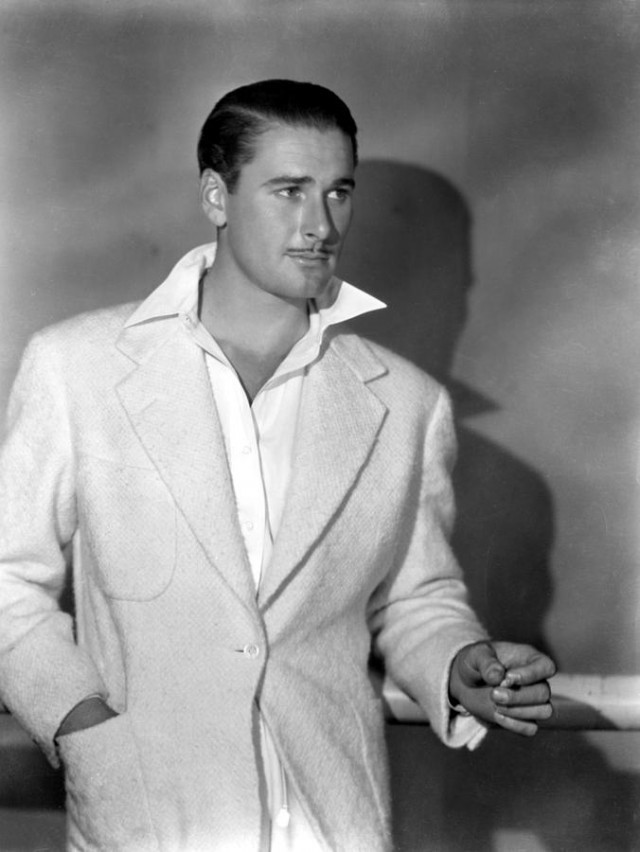 His father's name his Theodore Thomson Flynn, he was a lecturer and later a professor of biology at the University of Tasmania in 1911. His mother was born Lily Mary Young, but shortly after marrying Theodore at St John's Church of England, Birchgrove, Sydney, on 23 January 1909, she changed her first name to Marelle.
Errol Flynn received his early schooling in Hobart. He made one of his first appearances as a performer in 1918 when he was 9 years old when he served as a page boy to Enid Lyons in a queen carnival. In her memoirs, Lyons recalled Flynn as "a dashing figure—a handsome boy of nine with a fearless, somewhat haughty expression, already showing that sang-froid for which he was later to become famous throughout the civilized world".
She further noted: "Unfortunately Errol at the age of nine did not yet possess that magic for extracting money from the public which so distinguished his career as an actor. Our cause gained no apparent advantage from his presence in my entourage; we gained only third place in a field of seven.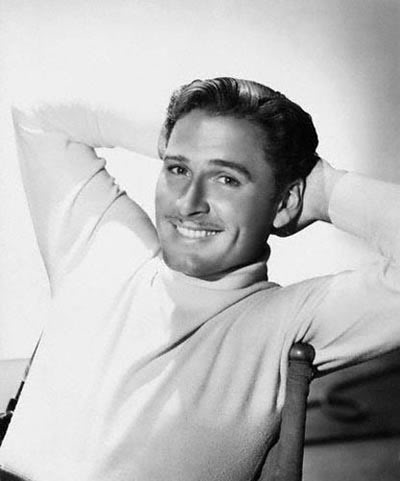 Movie career
In 1933 an Australian film producer saw photographs of Flynn and offered the 24-year-old the role of the mutineer Fletcher Christian in the semi-documentary feature In the Wake of the Bounty. Encouraged by this experience to pursue acting as a career, Flynn joined England's Northampton Repertory Company, which led to a few roles in British films and ultimately to a contract with Warner Bros. in Hollywood.
When Robert Donat dropped out of the title role in the expensive adventure film Captain Blood (1935), Warner took a chance on Flynn, thereby assuring stardom for him. The film also featured newcomer Olivia de Havilland, and the two actors subsequently made several popular films together.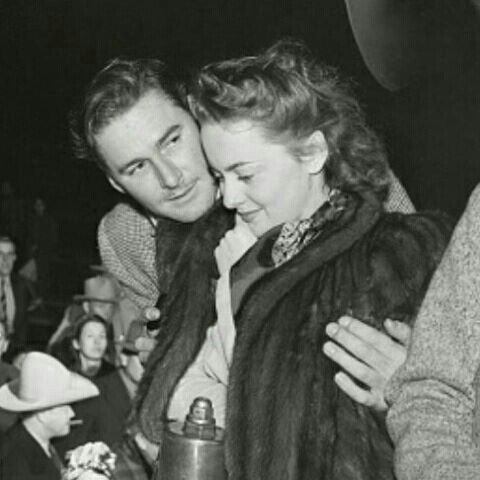 Flynn was already making a name for himself and he went on to star in dramas like The Charge of the Light Brigade (1936), The Prince and the Pauper (1937), and The Sea Hawk (1940). The Adventures of Robin Hood (1938) was arguably his most successful film and the one for which he is best known. Flynn also appeared in such big-budget westerns as Dodge City (1939) and They Died with Their Boots On (1941). Unable to serve in World War II because of various physical ailments, he instead acted the part of a soldier in several films, including Desperate Journey (1942) and Objective, Burma! (1945).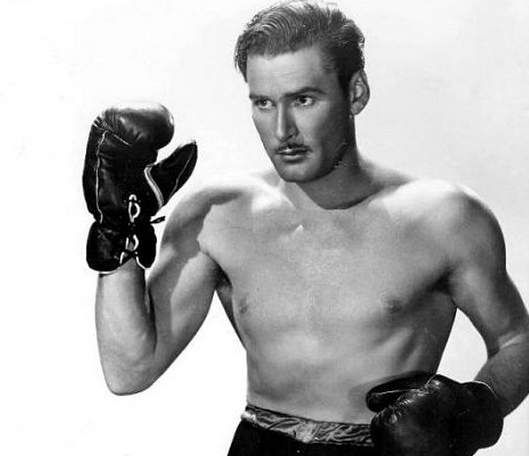 Personal life
Flynn developed a reputation for womanizing, hard-drinking, chain-smoking and, for a time in the 1940s, narcotics abuse. The expression "in like Flynn" is said to have been coined to refer to the supreme ease with which he reputedly seduced women, though there is a dispute about its origin. Flynn was reportedly fond of the expression and later claimed that he wanted to call his memoir In Like Me.
Flynn was married three times to actress Lili Damita from 1935 until 1942 they had a son named Sean Flynn. He was married to Nora Eddington from 1943 to 1949 they had two daughters, Deirdre, born 1945, and Rory, born in 1947 and lastly, he was married to actress Patrice Wymore from 1950 until his death. He had a daughter with the actress named; Arnella Roma, 1953–1998.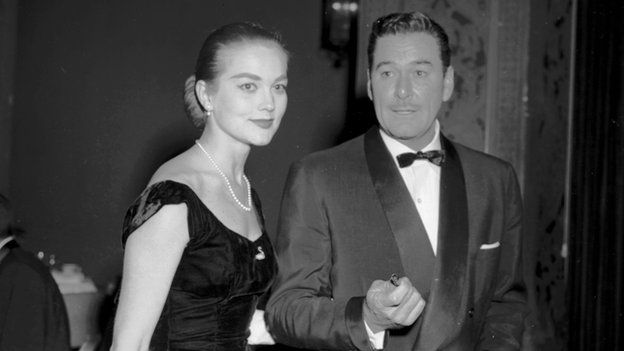 After quitting Hollywood, Flynn lived with Wymore in Port Antonio, Jamaica in the early 1950s. He was largely responsible for developing tourism to this area and for a while owned the Titchfield Hotel which was decorated by the artist Olga Lehmann. He popularized trips down rivers on bamboo rafts.
His only son, Sean born on the 31st of May 1941, was an actor and war correspondent. He and his colleague Dana Stone disappeared in Cambodia in April 1970 during the Vietnam War, while both were working as freelance photojournalists for Time magazine. After a decade-long search financed by his mother, Sean was officially declared dead in 1984. Flynn's daughter Rory became a fashion model and photographer. She named her son, actor Sean Rio Flynn, in memory of her half-brother and wrote a book, The Baron of Mulholland, about her father.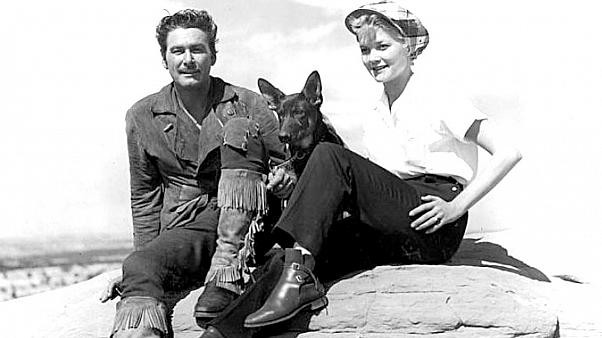 Relationships
Errol Flynn was previously married to Patrice Wymore (1950 - 1959), Nora Eddington (1943 - 1948) and Lili Damita (1935 - 1942). Errol Flynn was engaged to Princess Irene Ghika (1949 - 1950). Errol Flynn was in relationships with Beverly Aadland (1957 - 1959), Gita Hall (1954 - 1957), Julie Bishop (1943 - 1944), Mary Ann Hyde (1943 - 1944), Doris Duke (1941 - 1942) and Ida Lupino. Errol Flynn had encounters with Diana Millay (1957), Jeanne Carmen (1957), Maureen Swanson (1952), Greer Garson (1948 - 1949), Linda Christian (1947), Rita Hayworth (1946), Faith Domergue (1942 - 1945), Diana Dill (1942), Shelley Winters (1942), Joan Bennett (1940), Marlene Dietrich (1940), Virginia Hill (1938), Olivia de Havilland (1937), Lana Turner, Mildred Shay, Veronica Lake, Martha O'Driscoll, Eva Perón, Ross Alexander, Gloria Vanderbilt, Mae Madison, Anita Ekberg, Yvonne De Carlo, Hedy Lamarr, Dolores del Rio, Barbara Hutton, Tallulah Bankhead, Howard Hughes, Lupe Velez, Edith Beckerman and Rock Hudson. Errol Flynn is rumored to have hooked up with Truman Capote (1943), Marguerite Chapman (1939) and Tyrone Power.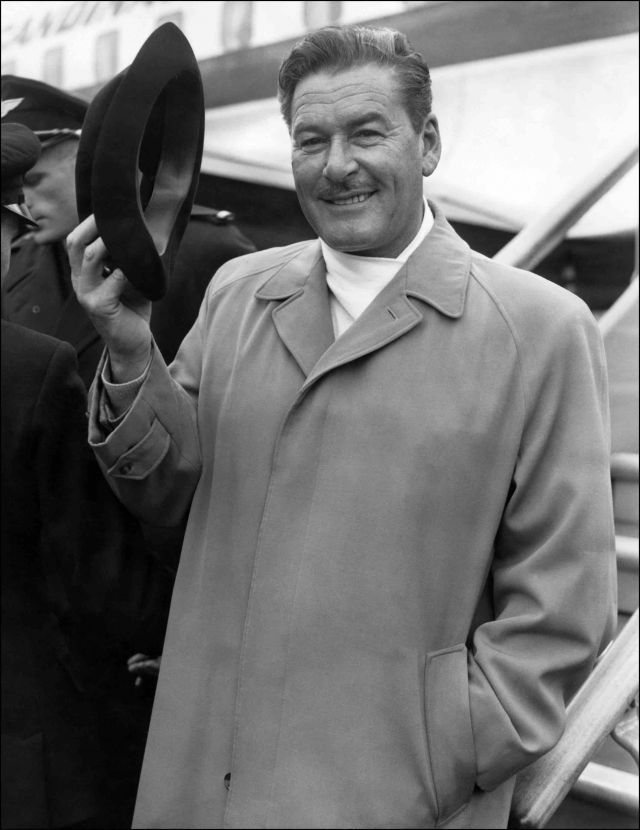 Death
Errol Flynn died of a heart attack on the 14th of October, 1959.
Net worth
Much cannot be said about Errol Flynn's net worth because it is still under review. But it is estimated at $1 million.