Biography
"The most important thing is this; To be able at any moment, to sacrifice what you are, for what you will become" these wise words were said by the famous motivational speaker Eric Thomas, he goes by the nickname ET the hip-hop preacher famously known for his incredible and highly energetic motivational speeches. He is the CEO of his consulting firm, ETA (Eric Thomas & associates) LLC. He has taken his words of inspiration to tens of millions of people around the globe in over seven hundred countries.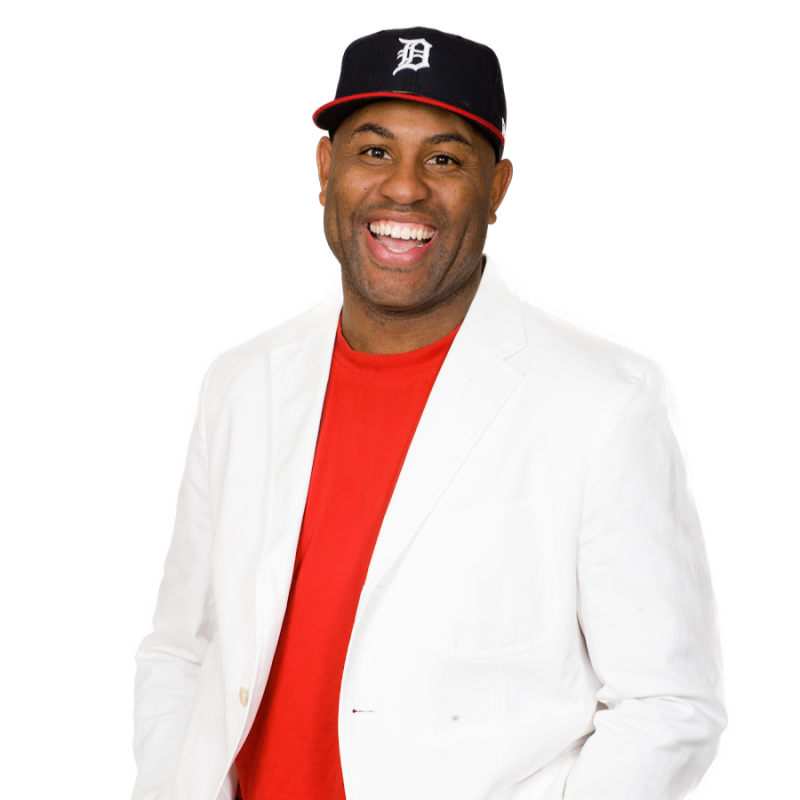 Apart from his words, he has a very strong social media presence with over a million followers on Facebook as well as over nine hundred thousand subscribers on YouTube. Eric Thomas has delivered various lectures and has shown a high level of professionalism while keeping a low profile, and also his family's private life a secret. He has worked with fortune 500 companies and professional sports organizations and most can attest that when you need a motivational pill to turn things around, Eric Thomas is your man.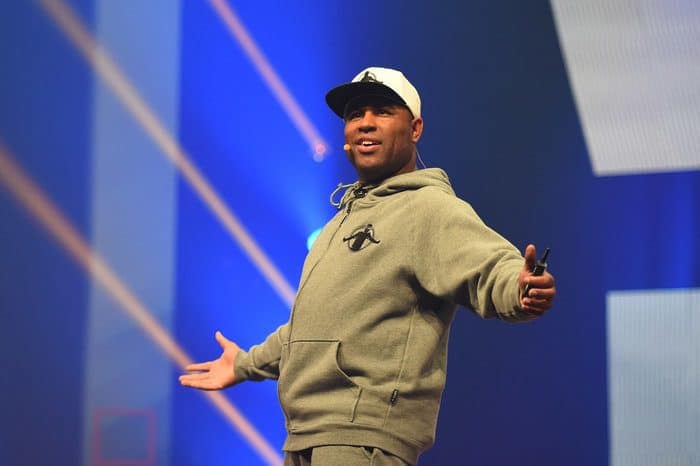 About
Eric Thomas was born on September 3, 1970, in Chicago, Illinois to Vernessa Thomas and Gerald Mundy. He was raised in Detroit, Michigan solely by his single, teenage mother, Vernessa, due to Thomas Eric's private life there appears to be little knowledge about his parents, Gerald Mundy and Vernessa Thomas. Due to a lot of family feud with his parents and aunts, he dropped out of his high school and lived homeless on the streets of Detroit for about two years. In his homeless days, he came across a preacher who he spent time with and this preacher inspired him to return to school.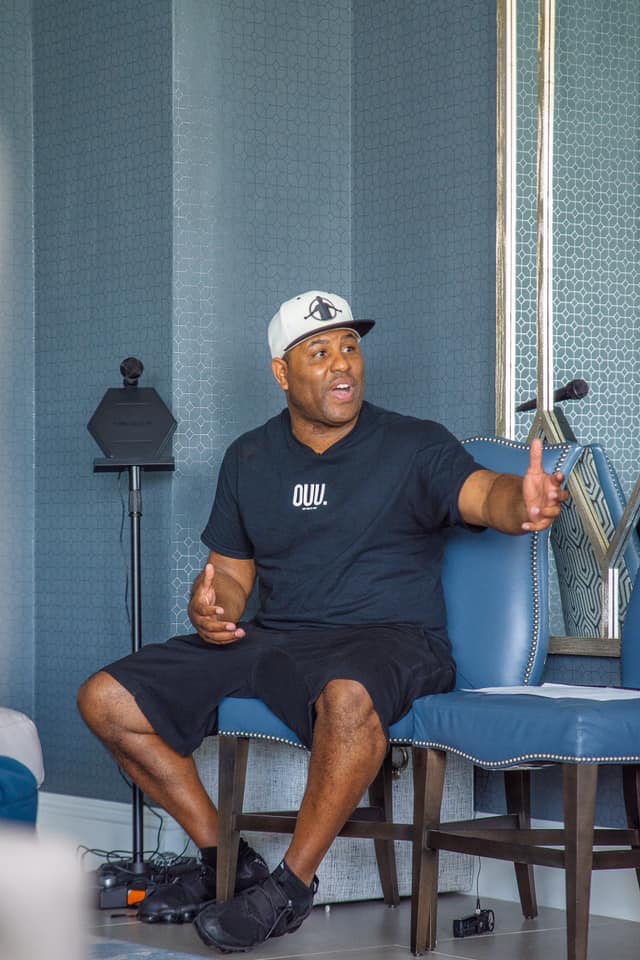 This particular encounter has been used as motivation by Eric to show how this particular encounter changed his whole life positively. He got his bachelor's degree from Oakwood University in Huntsville, Alabama in 2001 and moved on to bag his Ph.D. in Educational Administration from Michigan State University (MSU) in 2005 and has worked in various positions in programs created to help underprivileged youths. He later moved on to found his company to offer various coaching services to athletes, companies, etc. Eric has also released several music albums.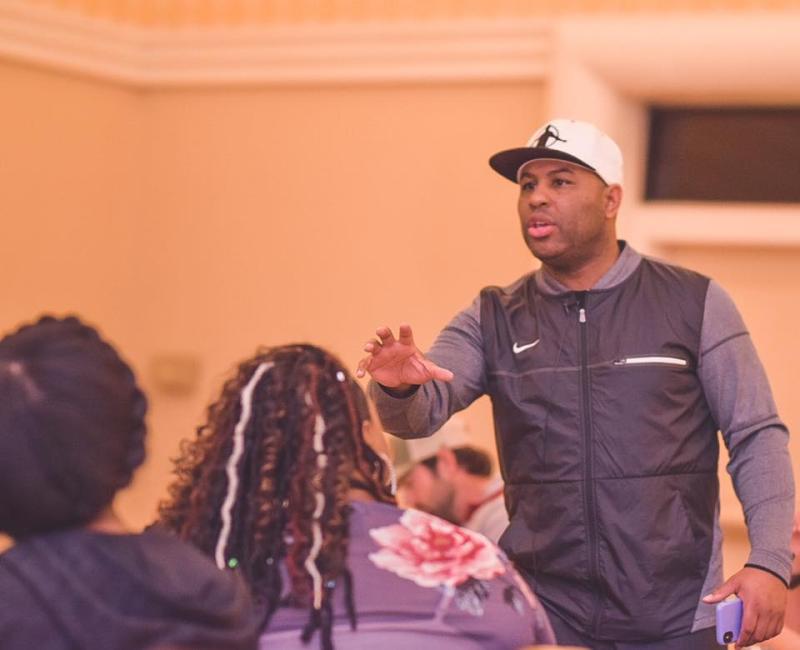 Personal Life
Eric Thomas Is a 48 years old man married to De-de Moseley for over two decades. They met at the Detroit center Seventh Day Adventist church while working at Olive Garden on the western side of Detroit. They then moved to Huntsville and later got married as college students whilst attending Oakwood University, Huntsville, Alabama. He is currently the father of two, Jalin Thomas and Jayda Thomas.
Eric is a private person and has shown people that more focus should be put on his work rather than his private life. He claims that he has never been happier in marriage, that he loves his kids and his job and wants to enjoy the freedom of him and his family walking around the street without been overly recognized by people.
Early Career
Eric's career can be traced back to his period at Oakwood university as a preacher and moved on to getting a paid job a Michigan state university (MSU) in 2003 and also developed an undergraduate retention program called Advantage for targeting academically high-risk minority students. He also served as senior pastor at a place of change ministries in Lansing, Michigan.
He later served as an academic adviser for disadvantaged students at Michigan State University (MSU). He went on to open his YouTube channel in 2008 in the bid to inspire people around the nook and crannies of the world. He started posting videos in 2009 which was met with huge success. He has published various books, musical albums and he's also known for a large number of subscribers on his YouTube channel.
As time progressed He founded his own company to offer educational consulting, executive coaching and athletic development services. He makes his money from his company, YouTube channel, his books, musical albums and his voice-overs on ESPN advertisements about Baseball and the National Football Leagues.
His Achievements
At age 47, Eric Thomas has become one of the most admirable people of America. His "etthehiphoppreacher" channel has almost a million followers on YouTube. He has appeared on Fox News several times and also on ESPN adverts. Most of Eric's achievements are attributed to his inspiration to millions of people as well as his role of being a model for young adults and adults. He is among the very embraced speakers in America and currently, there appears to be no sign of him stopping anytime soon.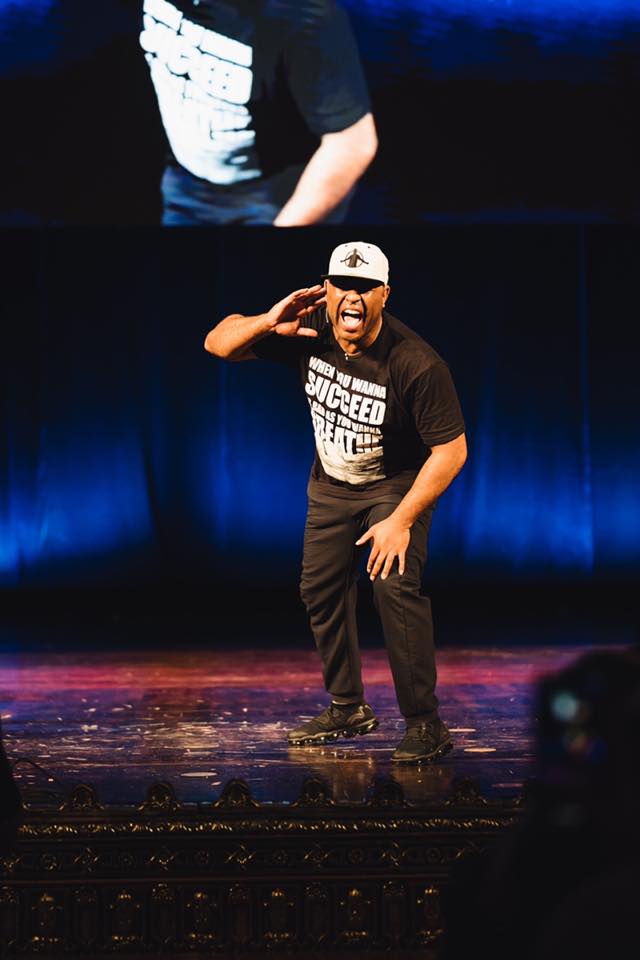 How much is Eric Thomas' Net Worth?
This critically acclaimed author, world-renowned speaker, educator, pastor and family man is estimated to worth over $2.5 million gotten from his firm, his YouTube page, books, albums and his appearances in commercials on news stations like Fox News, ESPN, etc. Eric Thomas' net worth is said to increase rapidly in the next few years, as the motivational speaker and educator is getting more YouTube subscribers on his channel every day.