Biography
Alan Cumming, a well renowned Scottish-American singer; writer, producer and director has played a significant role in shaping the movie industry. If you don't recognize Cumming may be his voice would flicker some thoughts as he was the voice over artist for the character Guy in the movie Smurfs. Cumming is smart, funny, happily married and a self-aware film star of his own television series "The Good Wife" where he plays the role of Eli Gold.
His memorable appearances in countless movies and TV shows have always been a thriller for the audience. Apart from his stage roles, his film roles in The Spy Kids Trilogy and Son of the mask will never perish from our minds. Cumming's well known TV show "The Good Wife" was nominated thrice for Primetime Emmy Award, two Screen Actors Guild Awards, two Golden Globe Awards and a Satellite Award.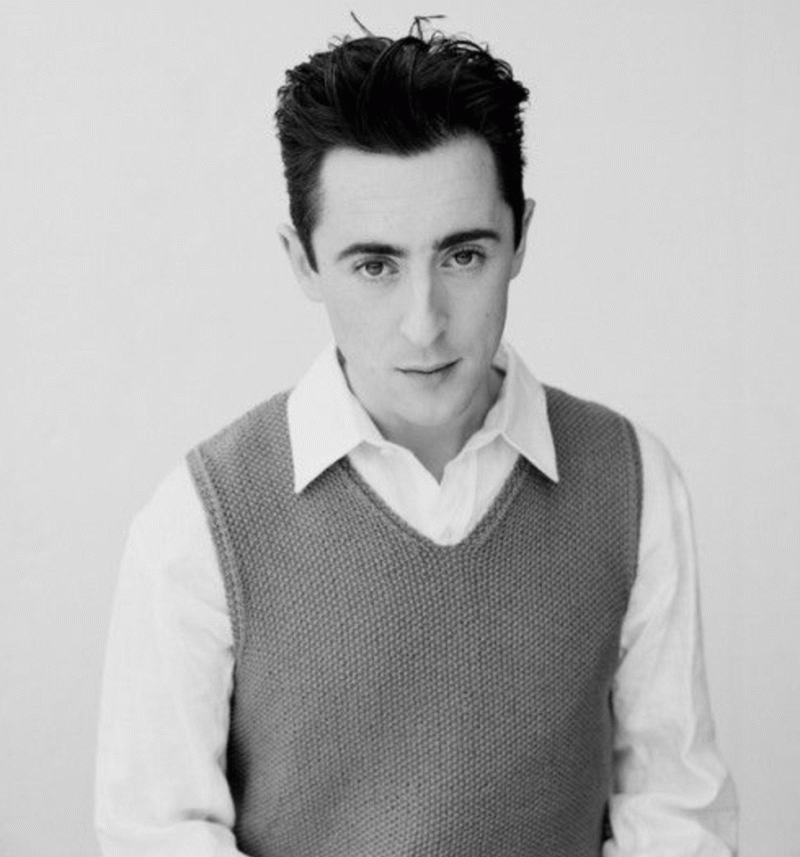 Parents
Alan Cumming was born in Aberfeldy, Perthshire, Scotland to a couple named, Mary Darling and Alex Cumming in Scotland on 27 January 1965. Mary Darling worked as a secretary at an insurance company. On the other hand, his father was the head forester of Panmure Estate, located near Carnoustie. Most of Cummings childhood took place in Carnoustie. Alan Cumming also had a brother, Tom. In some occasions Cumming has mentioned that his father was a man of cruel nature especially in Cumming's memoir, Not My Father's Son.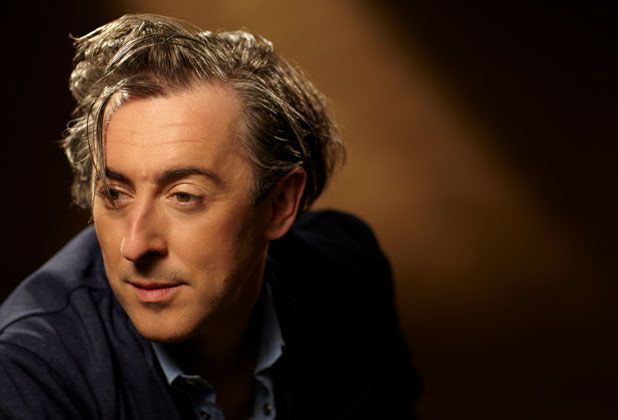 In 2010 Cumming's father claimed that Alan Cumming wasn't his son but Cumming and his brother took DNA tests to assure the dispute. But after taking the DAN test it became clear that he was indeed his biological son. In his memoirs he also gives an account of a grim and abuse-ridden Scottish childhood with his attempts in his childhood to come to terms with and get the truth of his ambiguous parentage.
Pee-Wee Herman, akka actor Paul Reubens is the most anticipated doppelganger of Cumming. Most of the fans claim that they were separated at birth but the truth is that they are not related at all. After high school, Alan worked as the sub-editor at DC Thomson Publishers. But in 1982 he enrolled in Royal Scottish Academy of Music and Drama for a course of three years. Before graduating from the Royal Academy, Cumming has already made different TV appearances.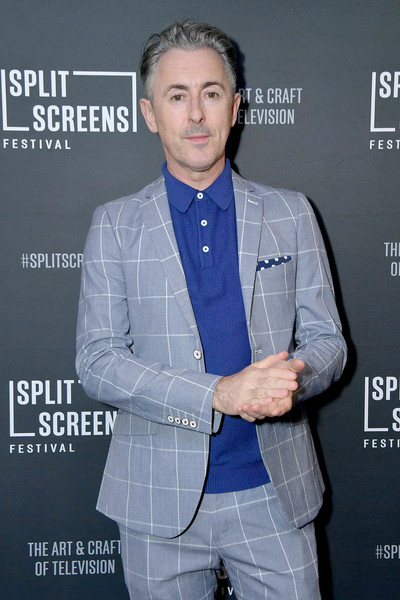 Kids
Cumming was married to actress Hilary Lyon from 1986-1994. Cumming did not have kids or was considering for adopting as he came out as bisexual. In an interview with The Times Cumming stated that he "would dearly like to adopt a child", but his life was "too miserable" for children.
Where does he live?
Where is Alan Cumming right now? Cumming used to live in Scotland before his career but in 2013 he announced that he lived in Manhattan, New York. His apartment is not we expect. Not too modern and obviously does cost millions. It pretty much looks almost like an ordinary home. But a bit pricey one. Alan bought the house for $4.65 million. The four storey house on 404 East 9th Street was about $5 million at the time of sale. He has his house in New York City which consists of 4 bedroom, 1 bathroom and a complete floor of the building.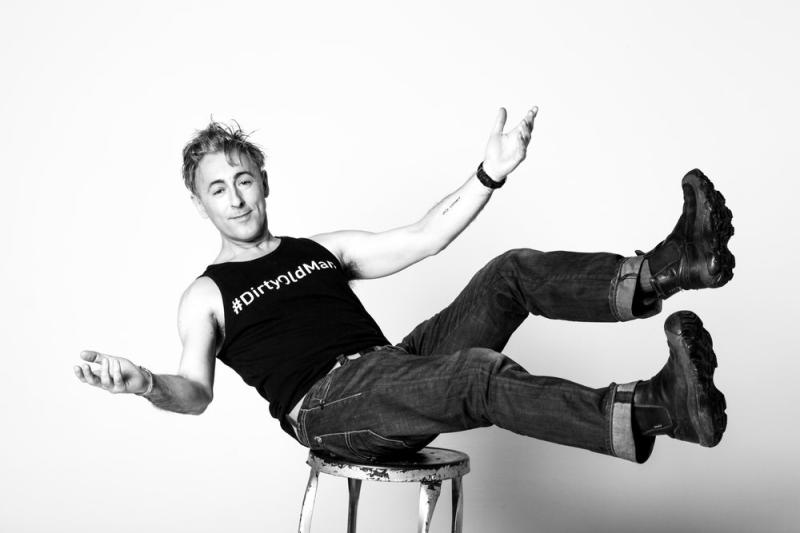 Cumming is right now selling his apartment! Yes, but unfortunately for an eye widening $2.2 million. The actor has decorated his house with fantastic light arrangements all around the house, shelved knickknacks and the beautiful tartan would be found around the house! These decorations captivates your eye as soon as you enter the house. His chilly apartment overlooks a park, and the wood-burning fireplace makes a cozy atmosphere for entertaining. The breathtaking house has a reason for its beauty. The flooring is that of 19th century with a French designed kitchen which gives a sense of Cumming's home in Scotland.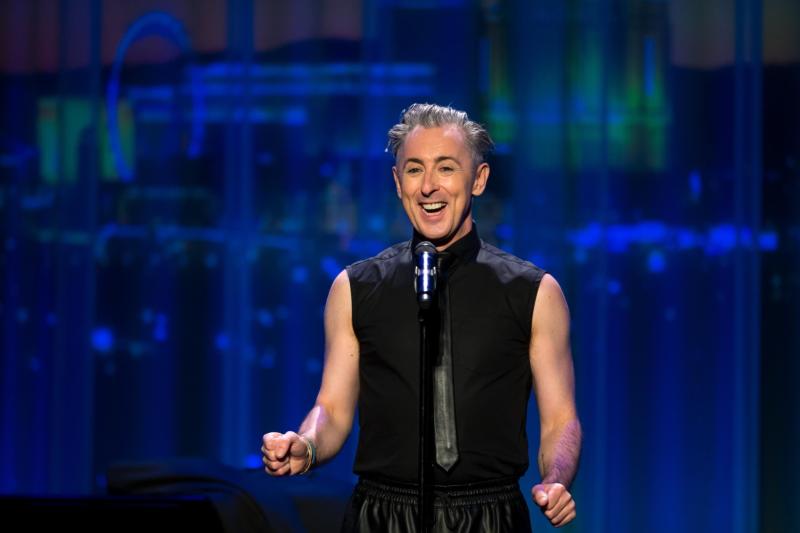 Personal Life
Alan Cumming had to go in depths of his true desire to know what love actually was for him. Cumming got married to Hilary Lyon in 1986 but unfortunately in 1995 he got divorced, assuming that Alan did not had felt true love with Hilary. For two years Cumming dated actress Saffron Burrows. But after coming out as bisexual he came in a six year long relationship with theatre director Nick Philippou. Cumming has supported and been with the LGBT community promoting their rights.
Cumming lives with his husband in Manhattan, Grant Shaffer who is an illustrator. Surprisingly, Cumming is a dog person. He currently has two dogs, Jerry and Lala. The couple got legally married in New York on 7 January 2012, the fifth anniversary of their London union. To bolster up the LGBT community Cumming has taken part in various fundraising programs. For instance, the Gay & Lesbian Alliance against Defamation (GLAAD) and the Human Rights Campaign (HRC).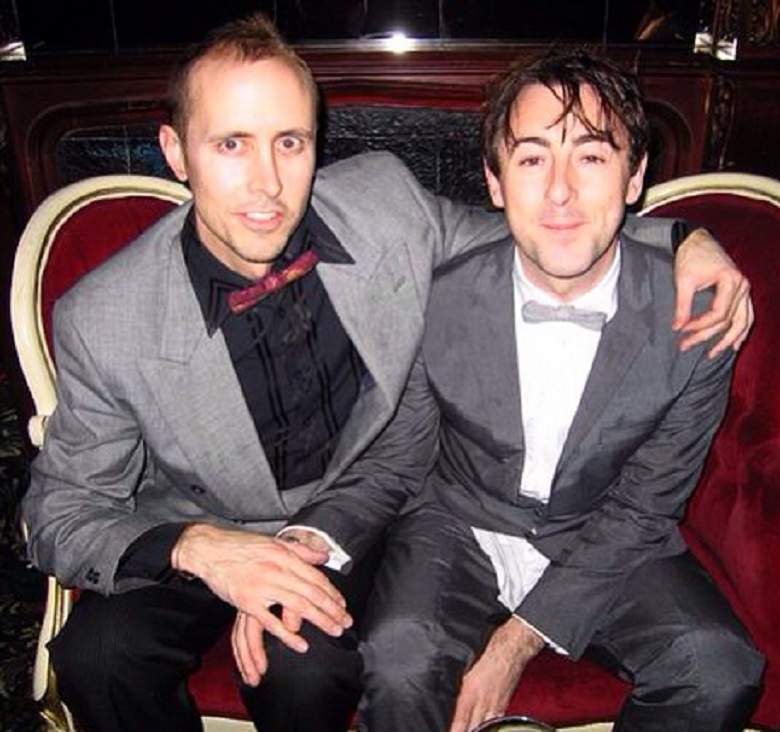 Cumming had been a major pillar of support for legalizing gay marriages in Scotland which gave permission many people to come out from the shadows and accept who they are. Not only reinforcing the gay community but also supporting numerous AIDS charities, including the American Foundation for AIDS Research.
Besides, from being a film star, Cumming also had an avidity in writing novels. In addition, he published a novel Tommy's Tale, whose story revolves around a bisexual man living a self-indulgent life in London. In 2014 Cumming released his memoir Not My Father's Son which tells about his upbringing in Scotland against his brutal father. It is obvious that for a numerous award what net worth Alan Cumming would have.
What is his net worth?
Well, net worth is a mind blowing $5 million.