Biography
Melissa Viviane Jefferson is mostly known by her stage moniker, Lizzo. She is a prestigious singer, rapper, presenter, and songwriter from the United States. The prominent lady was born in Detroit, Michigan (United States). She started pursuing her career as a rapper after moving to Texas. She had a great interest in music from the beginning. The talented woman created her music group called 'Cornrow Clique' at the age of 14. She has collaborated with many renowned celebrities and artists from the American entertainment industry.
The rapper also created a female trio 'The Chalice'. The group kept working hard on their musical efforts and finally released the first-ever album under the title 'We're the Chalice'. The debut music collection was launched in 2012. It was a moderate success at that time and boosted the confidence of the group.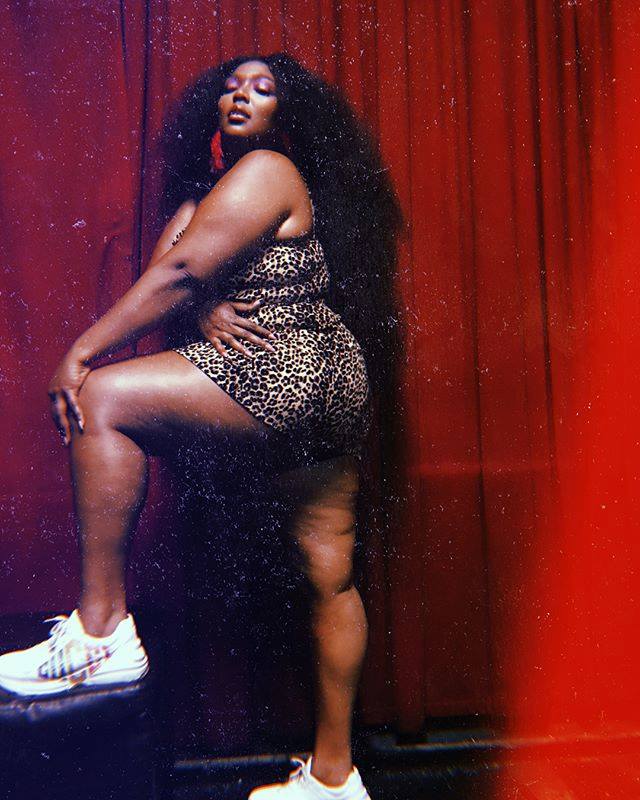 Lizzo signed a deal with the famous record label called 'Totally Gross National Product'. In 2013, The 'Lizzobangers' was the first solo album released by the American rapper. This time around the lady received critical acclaim even from the critics. She was pretty happy to see the huge success of her individual effort. In 2015, she released the second album with the title 'Big Girl Small World'. Eventually, she signed a contract with Atlantic Records to roll out the third album under the title 'Coz I Luv You'.
The rapper lady has been collaborating with many renowned artists since the beginning of her professional career. She remained part of many music groups such as 'The Clerb', 'Grrrl Party' and 'Absynthe'. Lizzo has made her individual personality among hip-hop singers. She is being loved all across the globe due to hit singles and albums that she launched throughout her professional career.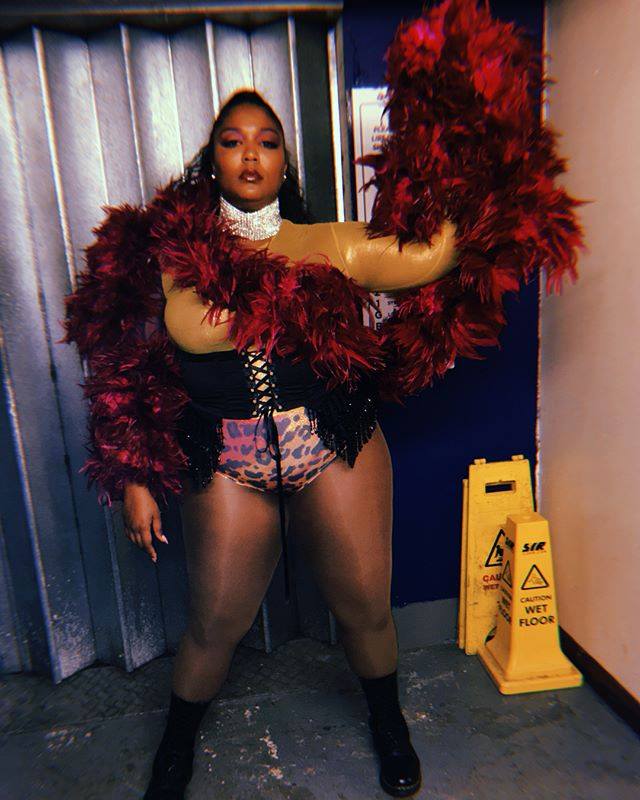 Who are Lizzo's Mother and Father?
Lizzo was born to a music-loving family, where everyone had a different taste in music. Melissa Viviane Jefferson was born on April 27, 1988, in Michigan. She spent the early days of her life with two older siblings in her hometown. The entire family had connections with the entertainment industry. It was a very pleasurable experience for Lizzo to grow up in such an amusing environment. Parents of the rapper lady were religious and linked with the Pentecostal church. She used to visit Church every Sunday and at events to sing gospels and become part of church choirs. Such activities also influenced her to become a musician.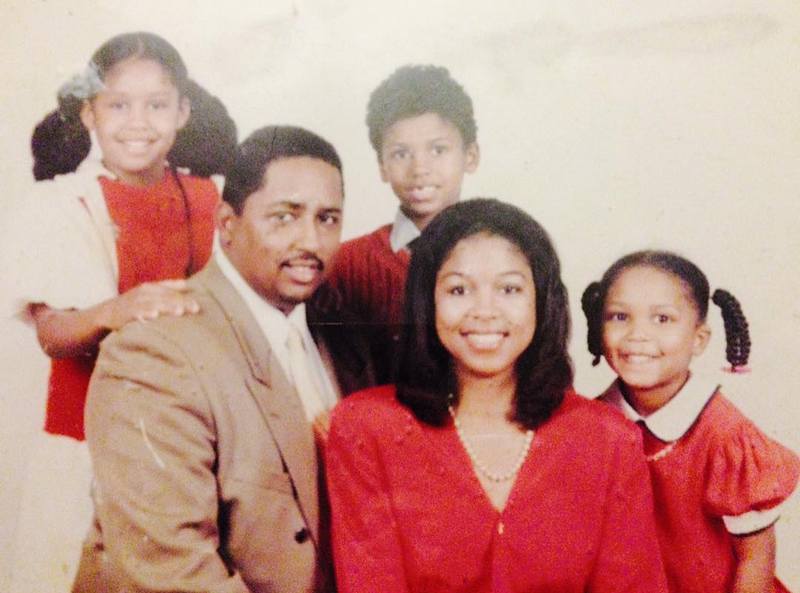 Lizzo was just nine years of age when the entire family shifted to Houston, Texas. After moving to a new place, the girl started to take music seriously. She spent hours on musical training and played the flute as well. Headphones remained on her head all the time and she kept listening to different singers. She was also a part of the school marching band during her educational era. The big girl was assigned to play piccolo when she was a member of the school marching band. At the age of 21, Lizzo lost her father and experienced dilemma. Later, she moved to Minnesota in 2011.
Music Career
At the age of fourteen, Lizzo began singing as a professional in Houston. She formed a hip-hop music group called 'Cornrow Clique' and included all her best-friends in it. The group got several opportunities to show their talent at local events. They gained some popularity after appearing at a few events. After shifting to Minneapolis, Lizzo became part of several hip-hop groups and showed her talent locally there. The girl created all-girl female rap band named 'The Chalice'. All three members of the group worked harder to make their identity in the American rap industry. She recorded her debut album when she was a part of this group.
Later in 2012, the hip-hop group rolled out their independently launched first album titled 'We Are the Chalice'. They didn't have resources to look for a prominent label, that's why all girls decided to release the album independently. The album got some traction and was played at local pubs and clubs. A debut studio album of the big girl was launched in October 2013. Name of this is music collection was 'Gross National Product'. The album containing fourteen songs received critical acclaim from across the country. Some of the most sought-after songs from the album included 'Drowned in Sound' and 'The Guardian'.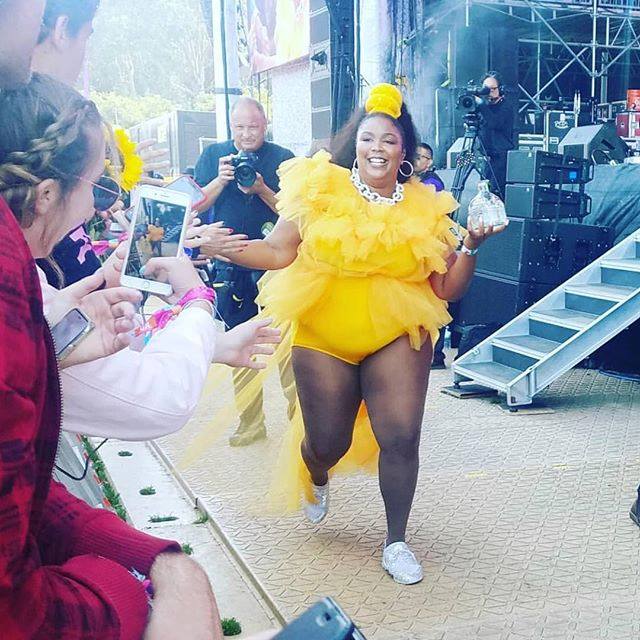 The big girl embarked on a music tour to the USA and UK in the fall of 2013. The purpose of this journey was to promote her album and perform live in front of audiences. The rapper received City Pages Picked to click award for 'Best New Twin City Artist'. In 2014, the black beauty was featured in 'Time Magazine' as one of the most inspiring artists to look forward to. In 2017, she went to music tour named 'Good as Hell'. Two years later in 2019, Lizzo again went to promote her songs through three consecutive tours 'MAHA Music Festival', 'Coz I Luv U', and 'Coz I Luv U 2'.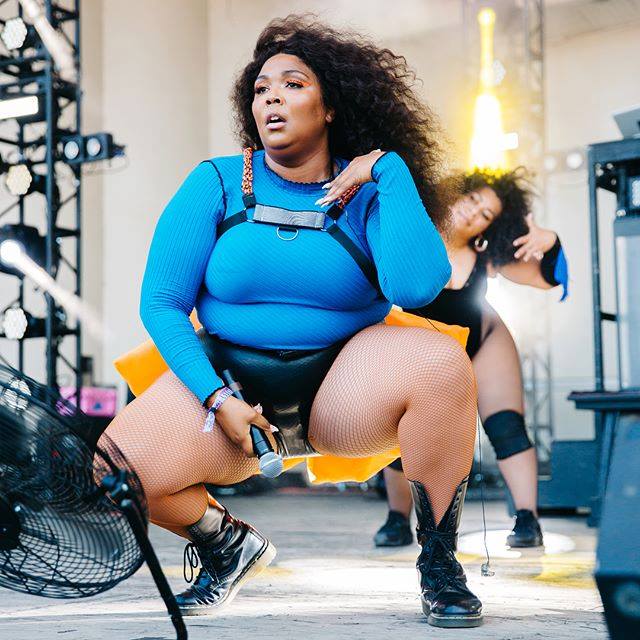 Movies
Melissa also worked in the television and movie industry to prove herself as an impressive actress. In 2019, she appeared in two hit movies and received appreciation from her fans. In the first movie, she played the role of Lydia in computer-animated movie adventure comedy 'UglyDolls'.
Her voiceover efforts have been appreciated by everyone in the film world. Later, she worked as Liz in a crime drama film 'Hustlers'. Her role in the second movie was also admired by critics. Apart from her appearances on the big screen and music stages, the big girl has made guest appearances in more than a few hit television series.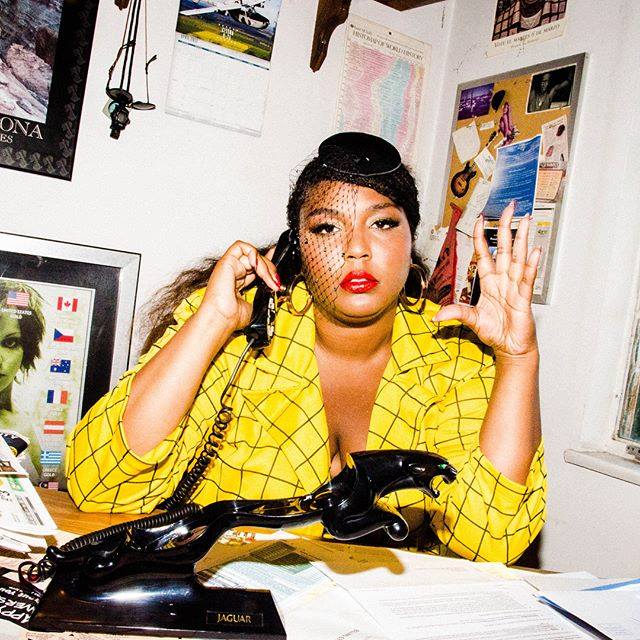 Personal Life
Although Lizzo is a busty woman with an obese figure, yet she is attractive enough to grab the attention of male fans. She openly speaks about her sexual interests. In one of her interviews, she described a strong liking for LGBT. She has been working very proactively for LGBTQ Rights Movement. She has not dated anyone publicly because the busty girl wants to keep her personal life confidential.
How much is Lizzo's Net Worth?
Lizzo has successfully worked in more than a few television series and a couple of films. She has launched many great numbers and music albums throughout her professional career. The amazing lady has been able to pile up a mammoth net worth of $3 million as of 2019.