Biography
Julianne Alexandra Hough, publicly known as Julianne Hough, is the American singer, dancer, and actress. The pretty girl is famous for winning two titles of "Dancing with the Stars", which is a dance competition TV show aired on ABC television network. She has built a huge fan base due to her amazing dance moves. Hough has also been nominated for the "Creative Arts Primetime Emmy" awards in 2007. The award was given to the beautiful lady in recognition of her fabulous Choreography skills in season five.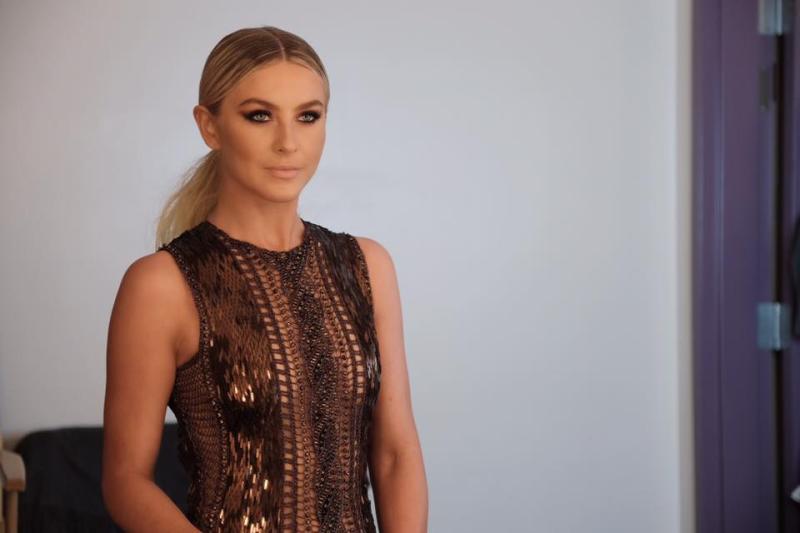 Alexandra played her first-ever lead role as an actress in 2011's Footioose. The American stunner made everyone stunned with her exceptional skills as an actress. The leading performance in television series paved her way to dozens more great acting opportunities. After winning two titles of the show, Hough was appointed as the 4th permanent judge of the 'Dancing with the Stars' in September 2014. Fans from all across the United States became delighted to see their favorite dancer as a judge.
Julianne's brother, Derek Hough, has won the dance competition five times. She alongside his brother and Tessandra Chaves earned the 'Emmy Award' for her extraordinary Choreography in the year 2015. The next year in 2016, the girl worked for Fox TV's production of "Grease". In fact, the girl embarked on a successful journey after her splendid appearances on the American dance competition show. Recently in 2019, Hough has served as a judge in the most sought-after television reality show 'America's Got Talent'.
Who are Julianne Hough's Parents?
Julianne was born on July 20, 1988, in Oren, Utah. She was the youngest of 5 adorable children of her parents. Name of her affectionate mother is 'Marianne'. Julianne's father is known as Bruce Hough. Her father has been the chairman of the Republican Party (Utah) two times. Another notable member of the family is her older brother, Derek Hough'. He is a renowned professional dancer, known everywhere for his exceptional dance moves. Julianne has three bold and beautiful sisters named Katherine, Sharee, and Marabeth.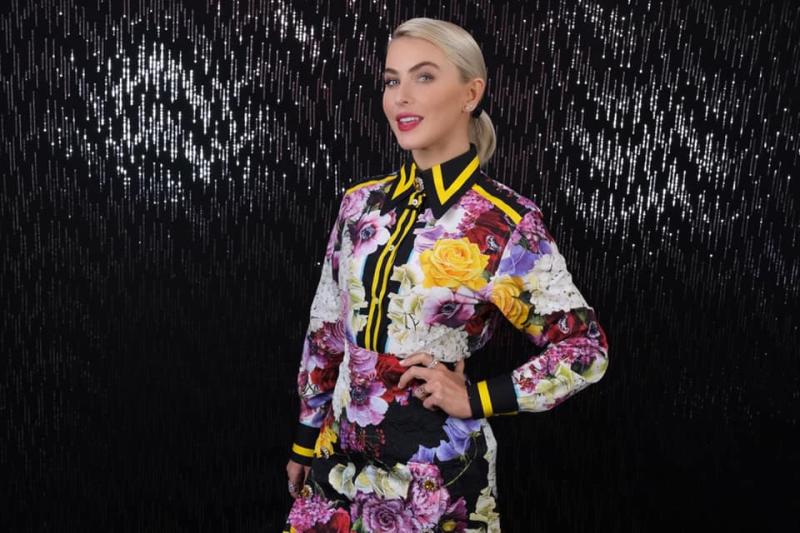 Many people don't know that most of the family members from the Hough family were dancers. Four grandparents of Julianne were professional dancers. The fabulous girl is the second cousin of famous musicians Ross Lynch, Rydel, Rocky, and Riker from R5. The official dance training of the star lady began at the Center Stage Arts Studio located in Orem. She got opportunities to learn professional dancing with big names such as Josh Murillo.
At the age of nine, Alexandra became a full-fledged dancer just like many other professional people in the dancing industry. Unfortunately, Julianne's parents divorced each other when the young girl was just 10 years of age. She alongside Brother Derek went to London to study and live there with coaches Shirley Ballas and Corky.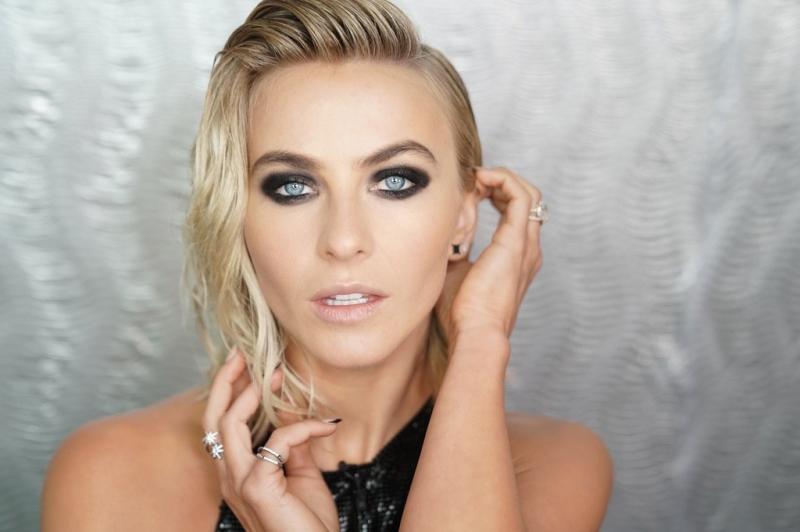 Hough and her brother attended the Theatre Arts Academy of Italia Cont. Both of them received training in gymnastics, song, and dance forms including tap, ballet, and jazz. Mark, Derek, and Julianne decided to create their own group to get traction in the industry. All three kids formed their trio named '2B1G', which means two boys and one girl. This tiny group began to appear at dance competitions in the United States and United Kingdom. They also showcased their stunning dance talent in a television show in the UK.
Julianne received a breakthrough at the age of 15 when she became the only American teenager to win both the International Latin Youth Champion and Junior World Latin Champion at the famous Blackpool Dance Festival. After winning those titles, the smart girl departed from London after being abused in every way. She was frightened to go back to the United States due to different fears in her mind. After hitting puberty, Julianne was scared to be physically abused in America too.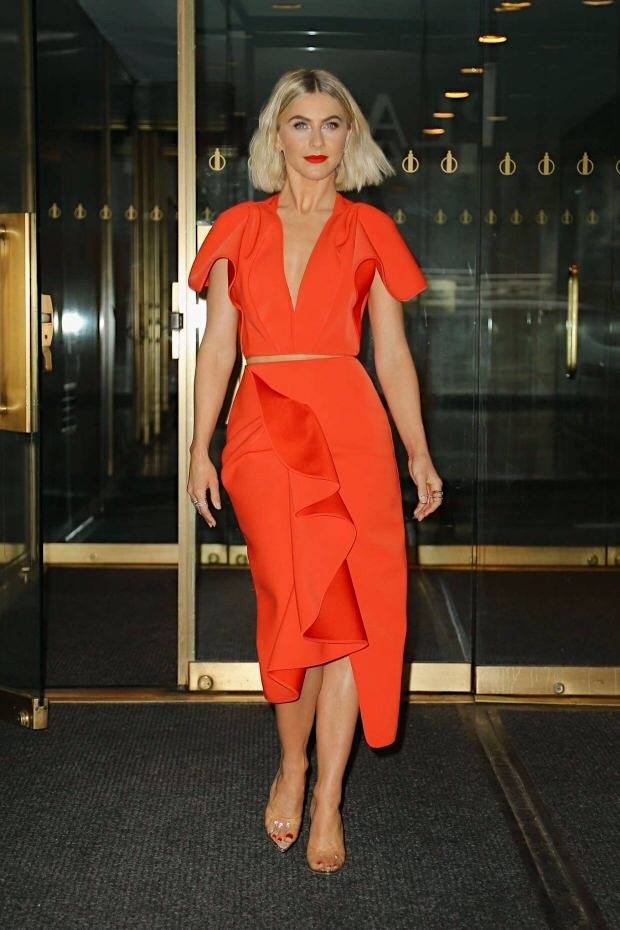 Career
Alexandra's professional career is full of wonderful accomplishments. In 2006, the girl became the Million Dollar Dancer on the ABC television network's show 'Show Me Money'. Later, she appeared at the dance reality show titled 'Dancing with the Stars' season five. Julianne won the title there and became the youngest American dancer to win the dance competition there. She didn't restrict herself to just one title and won another one as a professional champion in November 2007.
Julianne got nominated for the category of "Outstanding Choreography" at the Primetime Emmy Awards. The 'Dancing with the Stars' reality dance competition played a very significant role in building Hough's professional career in the American showbiz industry. She proved herself to be the best choreographer and dancer in the history of America.
On Oct 11, 2011, the talented lady came back to her all-time favorite reality TV show 'Dancing with the Stars'. This time around she got a chance to dance with her brother and co-star Kenny Wormald. In October 2013, Julianne was officially appointed as the fourth permanent judge of the show.
Is Julianne Hough Married?
Julianne remained in a secret relationship with the fellow country singer named 'Chuck Wicks'. Both of them kept dating each other from August 2008 to November of the next year. The duo parted their ways in November 2009. In April 2010, she started dating the American radio personality known as 'Ryan Seacrest'. The couple remained together for three years but eventually had a break-up in March 2013.
In February 2014, it turned out that Julianne was in a relationship with the prominent NHL player named Brooks Laich. The next year on Aug 18, 2015, the couple formally announced their engagement and later tied the wedding knot on July 8, 2017.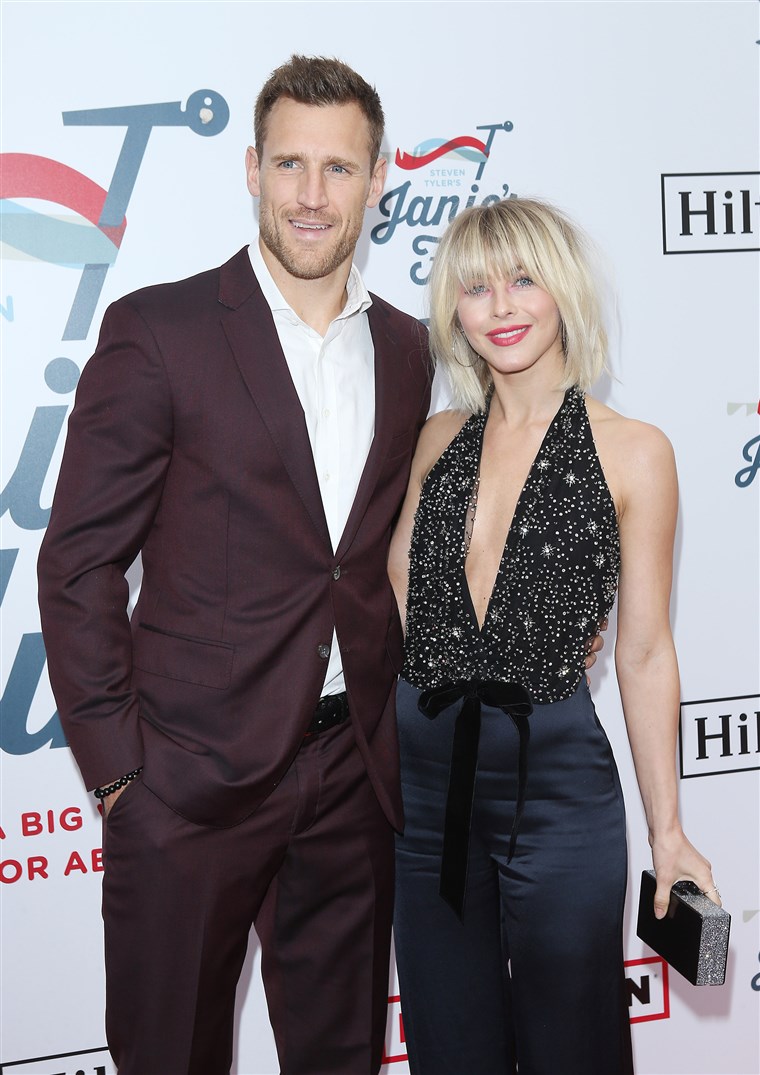 What is Julianne Hough's Net Worth?
After being deprived of parents' love, Julianne started a self-struggle to make her identity in American society. She worked hard and experienced difficulties to become a great dancer. Alexandra didn't receive any bank balance from her father or mother. That's why she was committed to accumulating money to live a lavish lifestyle in the future. Dancing is the only source of income for the beautiful lady. She is estimated to have a net worth of U.S. $10 Million. No other source of income came to limelight.