Biography
Created by YG Entertainment, the BlackPink or BLACKPINK is a girl music band from South Korea. It consists of beautiful members such as Rose, Lisa, Jisoo, and Jennie. This amazing quartet came to attention on Aug 8, 2016 when four pretty girls launched their single studio album called 'Square One'. People of South Korea loved all songs of the album, but one specific track titled 'Whistle' made a big splash and became the number one hit single of the country.
Another single titled 'Boombayah' peaked at first position on the World Digital Songs top chart. This was a massive success for group members. They all felt motivated after seeing a huge appreciation not just from their homeland, but from all other major regions.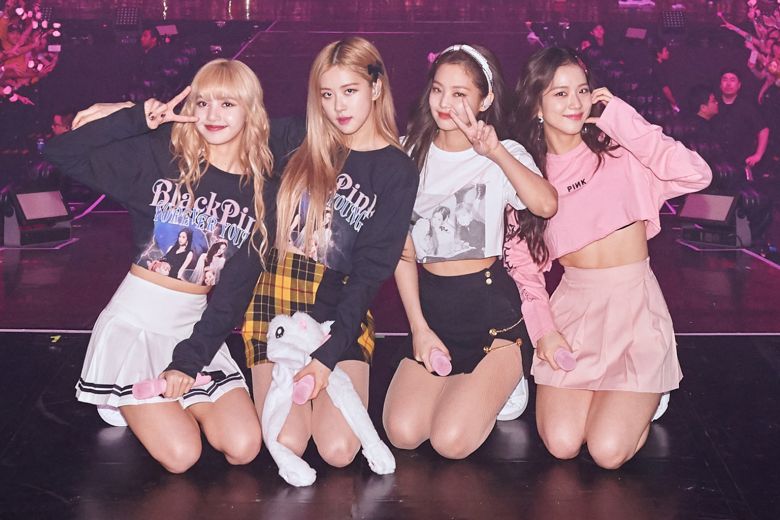 Girls of BLACKPINK received appreciation in the form of winning the Golden Disc Awards and Seoul Music Awards. They rolled out myriad fabulous numbers throughout their musical career. Some of the most exciting ones include 'Kill This Love' and 'Ddu-Du Ddu-Du'. The music video of the latter became the most-viewed music video from South Korean.
They have achieved many great accomplishments so far through their professional music career. Girls are famous worldwide for their overloaded cuteness and first studio album titled 'BlackPink in Your Area'. The first-ever collection of fabulous songs got released digitally on Nov 23, 2018. The physical release of the album took place on Dec 5, 2018.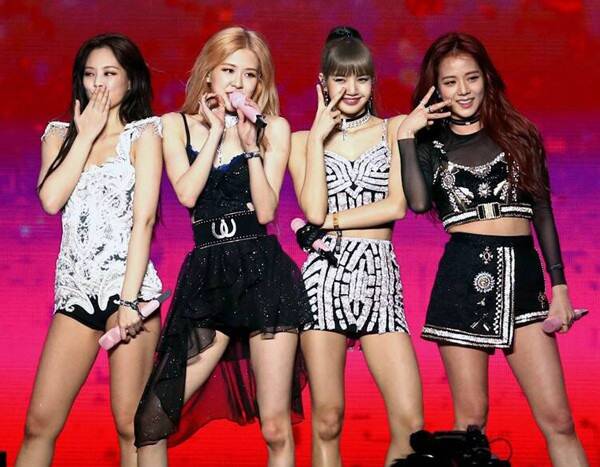 The beautiful girls have also made appearances on the television and different web series. Some of their main filmography projects include BlackPink House, BlackPink X Star Road, YG Future Strategy Office, and BlackPink Diaries. They embarked on two memorable concerts and tours, where the quartet performed in front of over 200,000 people. In July 2017, Girls showcased their debut performance in Japan. It was titled as the BlackPink Japan Premium Showcase. Other main tours include BlackPink Arena 2018, BlackPink World Tour 2019, and BlackPink in Your Area Tour 2018 (Seoul).
Members
BLACKPINK musical formation consists of four pretty girls named Jennie, Lisa, Jisoo, and Rose. All of them are extremely intelligent and possess great knowledge of the music industry. They have a great bonding with each other and never had conflicts whatsoever. Jisoo, originally named Kim Ji-soo, is a singer, actress, model and a pioneering member of the music quartet. She started her professional career by working under YG Entertainment.
Jennie was named Jennie Kim at the time of birth by her parents. She has created an exclusive identity as a singer and rapper. She became an important member of the group in 2016 when the stunner started working under the YG Entertainment. Lisa Manoban is a pretty girl who is more famous for her moniker Lisa. She is a Thai singer, rapper, model, and dancer based in South Korea. She became very popular after joining the famous girl group BlackPink.
The next prominent member of the quartet is Roseanne Park who is better known by the stage name Rose. She is basically from New Zealand, but currently residing in South Korea. She signed a contract with YG Entertainment in 2012. After being trained for four years, the girl finally made her debut in the group. All four girls have got amazing talent that the often showcase while performing on stage.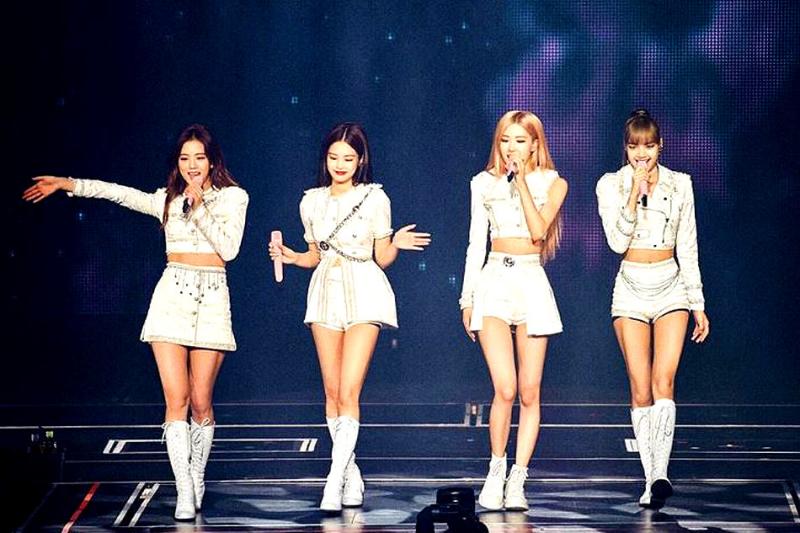 Music Career
In August 2016, the YG Entertainment started promotional campaigns to promote the quartet. They rolled out some exciting teaser images and song advertisements. After the completion of promotional campaign, the YG Entertainment finally unveiled the group's official name and line-up on Jun 29, 2016. After the successful career of 2NE1, BlackPink became the first girl band to make a debut under the famous music label of YG Entertainment.
The first-ever official music album from four girls came out under the title 'Square One' on Aug 8, 2016. Two chartbuster singles peaked at number one position on the World Digital Songs chart. The album proved to be a nice breakthrough for BLACKPINK. They started to become popular not just inside South Korea, but in other important regions as well. Today, these amazing girls have a huge fan following in the United States, United Kingdom, Germany, Japan, China, North Korea, and many other countries.
The most happening number launched from the quartet is 'Whistle'. It garnered critical acclaim everywhere across the globe. There are millions of downloads on iTunes and other music websites. The track got the number one position when it comes to discuss mobile, download, streaming, and digital charts. The single helped girls boost their global recognition and reach distant places through their exceptional voice. The girls secured first position just after thirteen days from making a debut on Inkigayo. The girls went to attend many promotional tours in different parts of South Korea. Their efforts never went wasted because all of their songs were well-received in the country.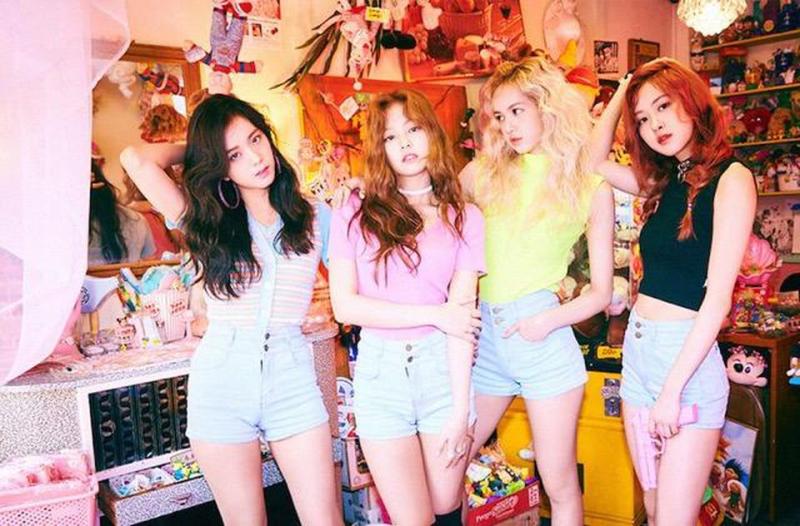 The stunning girls launched their second studio music album under the caption 'Square Two' on Nov 1, 2016. This collection of songs included some of the most exceptional numbers such as 'Stay' and 'Playing with Fire'. The group has earned many awards and public recognition in the first five months of their official debut. There are many great fans of cute girls and they just love listening to their songs. That's the reason these amazing girls got an appreciation for each song they published under the label of YG Entertainment. Girls are quite hopeful for securing more success records in the coming future.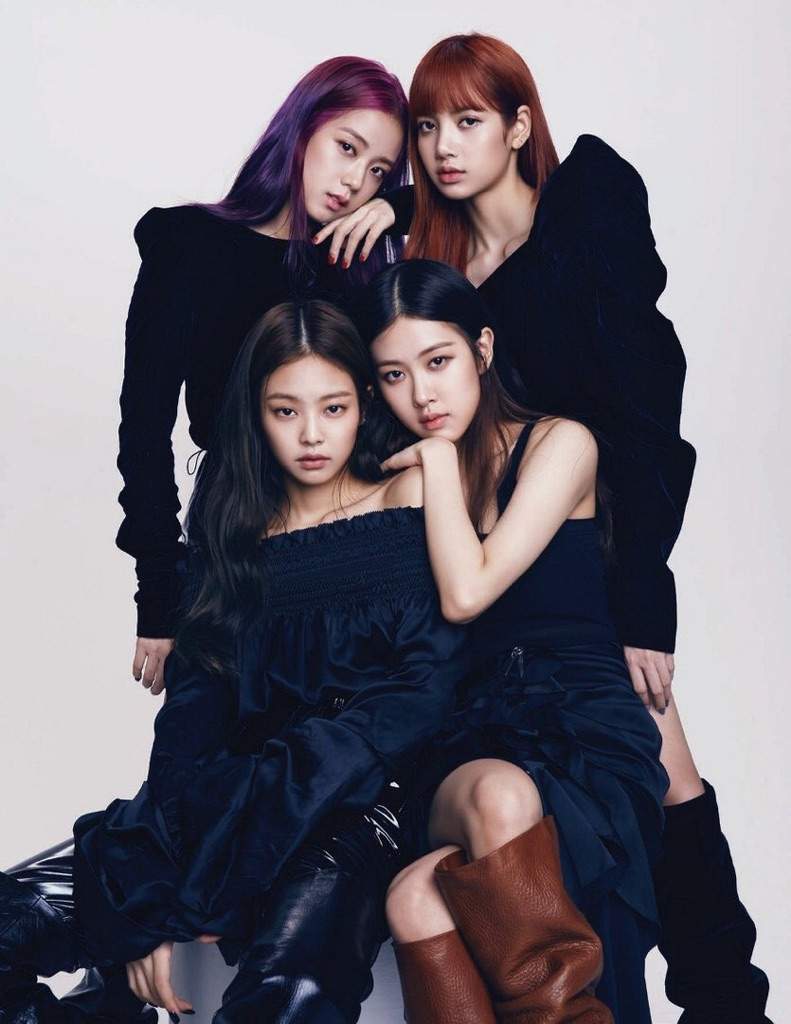 Net Worth
BLACKPINK is a musical group of rich members. All four beautiful girls have earned a lot of money in just a few years of their professional careers as musicians. A lot of people seem to talk about their assets and money background. The fact is girls have made all money from their professional success by working under YT Entertainment. According to the latest information sources from South Korea, the collective net worth of BLACKPINK is approximately $32 Million. It means each stunning girl owns a massive $8 Million. Their total net worth will definitely increase in the next couple of years. All group members enjoy a lavish lifestyle.