Biography
Hannah Bethany Davis is commonly known as Hannah Jeter. She is an impressive television host and a spectacular model from America. The girl is famous for her dazzling appearances in the prestigious Sports Illustrated Swimsuit Issue. She also appeared on the cover of 2015 edition of the magazine. The green-eyed stunner has worked with many renowned fashion and modeling agencies. Some of the notable ones are AMAX Talent (Nashville), Unique Denmark, and MIKAs (Stockholm). Brown hair of Jeter makes her look more adorable during photo shoots.
Jeter was explored by a talent hunter who spotted her beauty at a beach. She was just fourteen years of age when got discovered. She is best known to be a Sports Illustrated Swimsuit Model. In 2014, the girl was ranked at 71st position on the 'Hot 100' list of Maxim. The next year in 2015, she was selected as the cover model for Sports Illustrated Swimsuit Issue.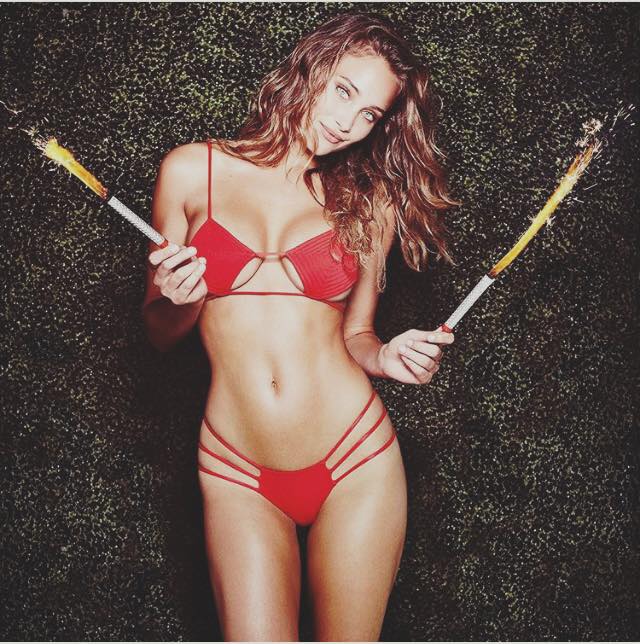 Apart from her success as a model, she has been a volleyball and Tennis champion during teenage. She is an amazing sportswoman too. Very few people know that Hannah is the daughter-in-law of famous celebrities Charles Jeter and Dot Jeter. She is a sister-in-law of the beautiful lady named Sharlee Jeter. Hannah adopted the surname of her husband's family after their marriage.
Hannah married her long-time boyfriend Derek Jeter on July 9, 2016. Both of them take care of each other and spend quality time together. The duo is one of those rare couples who turned their dating into marriage. They are enjoying a happy life without having serious conflicts. The girl is very talented as she made a special place in the celebrity world very soon.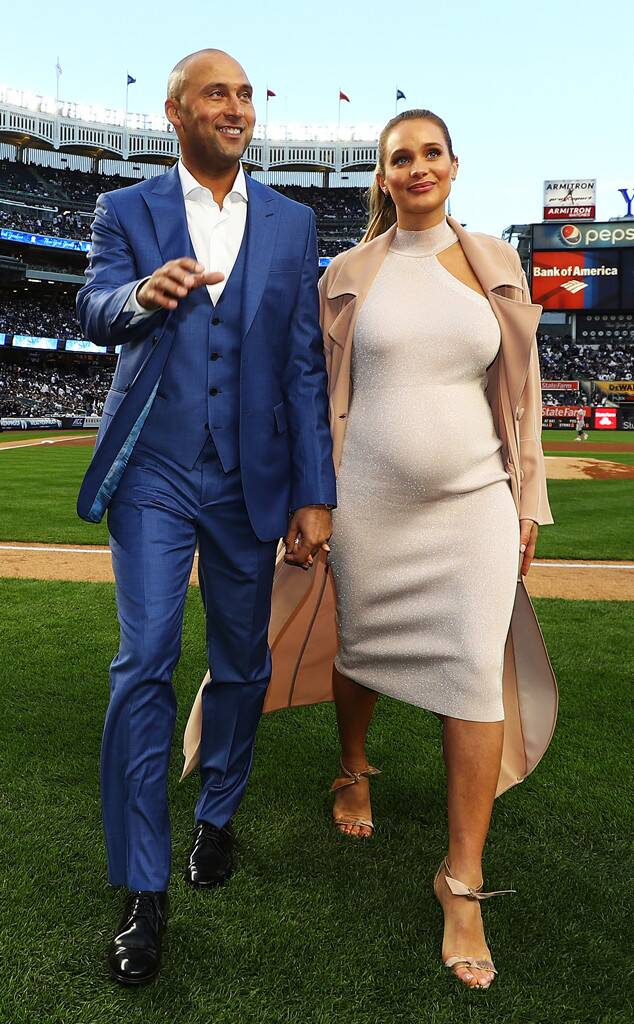 Who are Hannah Jeter's Mother and Father?
Hannah Jeter was born on the 5th of May, 1990 in Saint Thomas, Virgin Islands, United States. She is the lovely daughter of Conn Jay Davis Sr. (father) and Deborah L. (mother). The girl spends the early days of her life in Saint Thomas. She grew up in a very friendly environment and fantastic atmospheric conditions. She has talked a lot about the place where she was raised as a child. Most of the times she used to wake up after hearing wave sound on the beach. This was a pleasurable environment to live in.
Hannah was called 'Hanni' during her childhood. This was her nickname, given by parents. She has green eyes and tan skin, which make her look adorable on-screen. The girl has successfully appeared in many fashion magazines.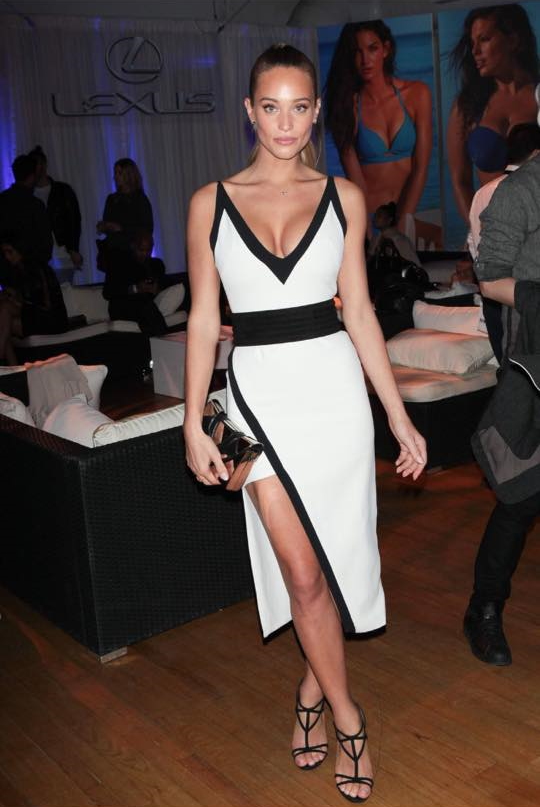 Career
Hannah developed a stunning figure by the age when she reached adolescent. Friends and parents of the beautiful girl admired her physique and encourage her to become a fashion model. She grew up with a model concept in mind. The girl was clear about what she would become in the future. She worked hard to maintain her diet and developed the perfect model-like figure. After stepping into the world of professionalism, she appeared in different promotional campaigns for Blue Label and Ralph Lauren. In 2006, she walked in the summer runway show as well. The girl was made the face of Ralph Lauren Fragrance.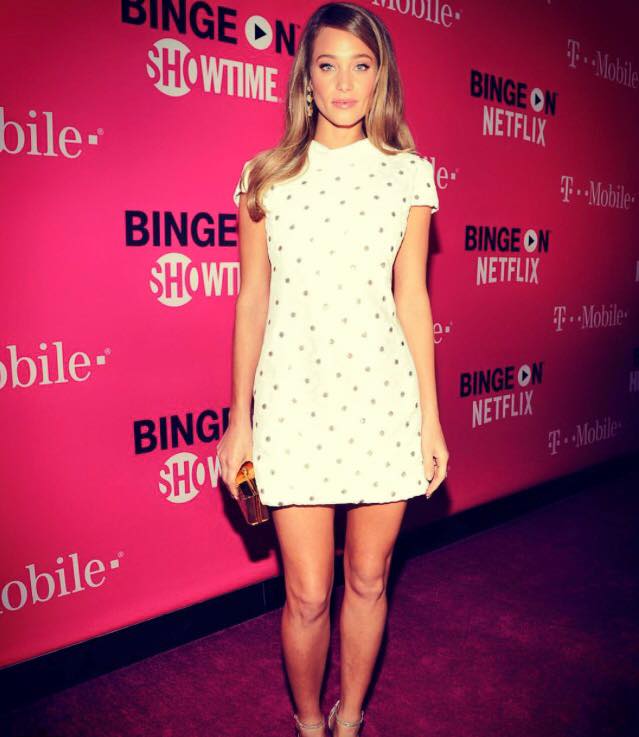 In 2006, Jeter worked for an Italian magazine called 'D' and appeared on two covers. In August 2009, she also got featured on the Mexican edition of magazine 'Elle'. Other prominent appearances were made on France's FHM and South Africa's FHM. Hannah received her breakthrough opportunity when she modeled for the prestigious Victoria's Secret, Levi's, Tommy Hilfiger, and American Eagle Outfitters. These were the brands that played a critical role in making Davis a globally renowned glamor model.
From 2013 to 2017, Hannah made consecutive appearances in 5 editions of the prominent Sports Illustrated Swimsuit Issue. The girl has also showed her skills working as an actress. In 2015, Hannah appeared in the comedy movie titled 'Vacation'. She is also famous for hosting a program 'Project Runaway: Junior'. She has further plans to work in the showbiz industry.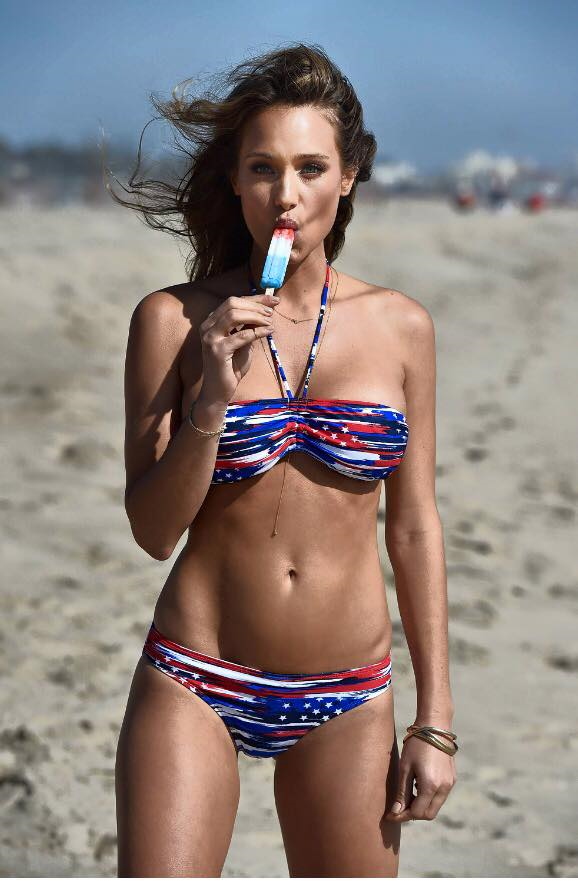 Davis has been a professional tennis player. She started playing sports at the age of eight. She was a part of the national volleyball team from the Virgin Islands. Very few people know that Hannah is the niece of the popular sportscaster Glenn Davis. She has worked in a movie and more than a couple television series. In 2009, she worked as 'Baby G' in three episodes of the American medical drama 'Rush'. This television series was produced by Jonathan and written by Grant Scharbo, Levine, and Gina Matthews. It was broadcasted on the USA Network on 17th July 2014. However, the USA Network canceled this drama series on Oct 2, 2014.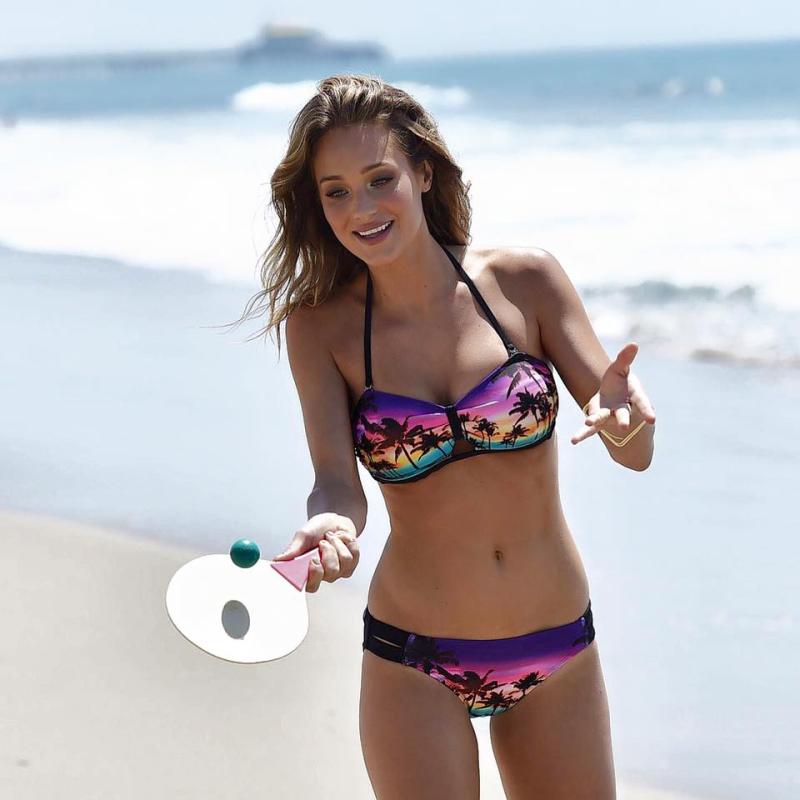 Who Did Hannah Jeter Marry?
Hannah attracted many handsome due to her captivating appearance. She has been linked up with more than a few guys. However, she never confirmed her relationship with anyone except Derek. Yes, Derek Jeter is the lucky man who entered Hannah's life. He confirmed the relationship with the American beauty in November 2015. He further told the media that both were engaged.
Finally, the couple got married on Jul 9, 2016. They celebrated the big day in Napa Valley. After a year, Hannah gave birth to her daughter. The couple was blessed with another daughter in January 2019. Both Hannah and Derek are enjoying a happy married life with the rest of the family members. They pay great attention to their daughter's upbringing.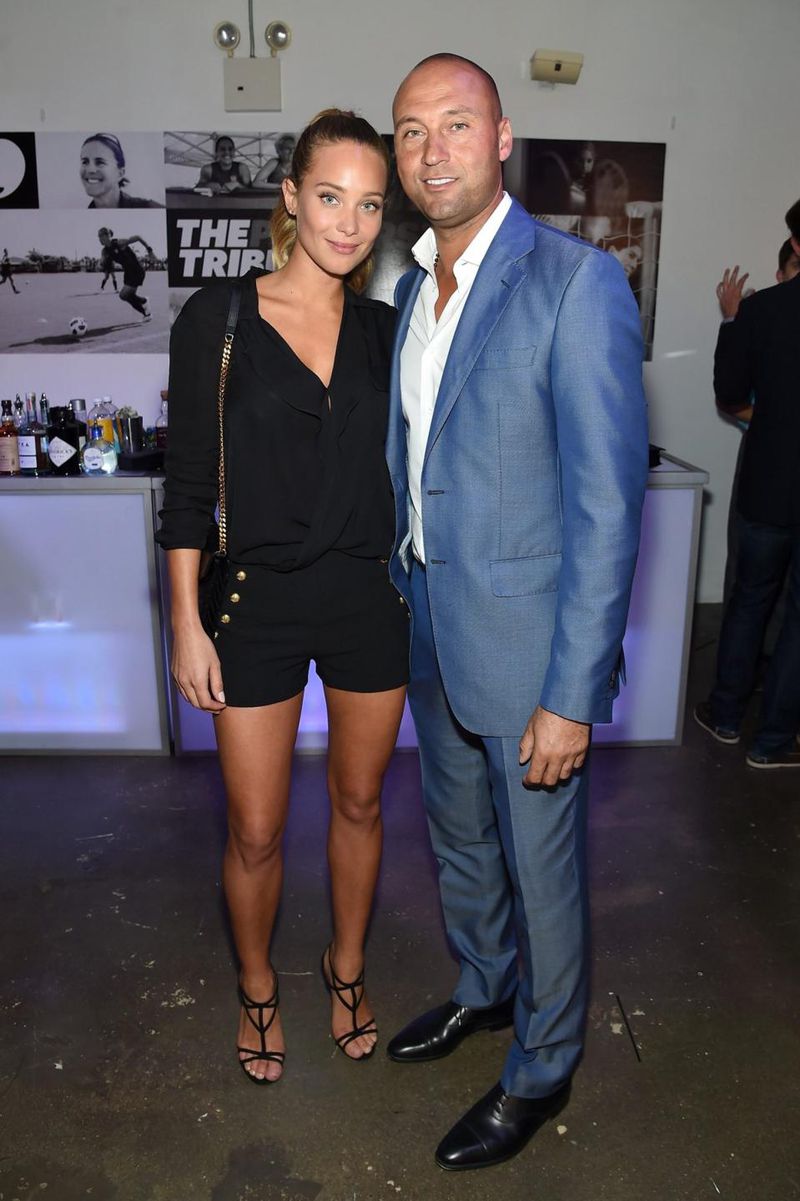 How much Money is Hannah Jeter's Net Worth?
The American supermodel has a bright professional career. She has worked with renowned fashion and modeling agencies. The girl has also appeared as Ferrari Girl in 2015's comedy film 'Vacation'. The movie was directed and written by Jon Francis Delay and Jonathan Goldstein. Hannah has made appearances on different television series. The talented lady has accumulated a total net worth of $3 Million. She has planned to work further in the modeling and showbiz industry. That's why critics are expecting her net worth to increase with every passing year.