Biography
Hannah Ferguson is a stylish, cute, and sizzling model from the United States. She was originally named Hannah Emily Rose Ferguson by her parents. The girl is famous for her great sense of fashion and charismatic appearance. She rose to prominence through her Instagram account, where she uploaded outstanding photographs to attract big fashion and modeling agencies. Just like many other supermodels, the Instagram trick worked for Hannah too. She is best known for winning the 'Kim Dawson Model Search' competition.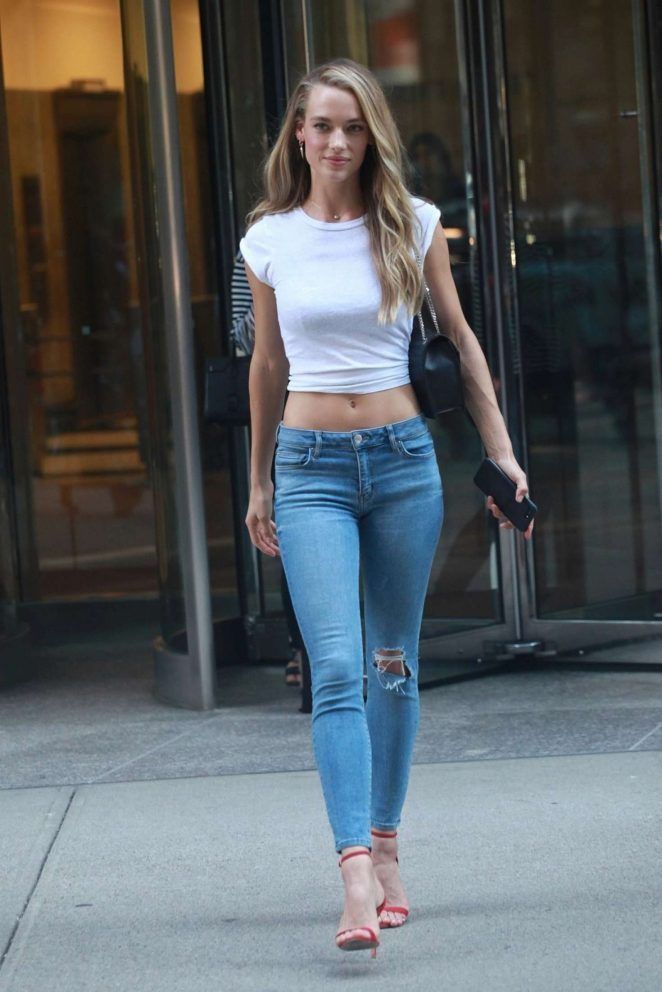 The American model was interested in becoming a supermodel from her childhood. She used to dress like models during school age. The girl had developed a great sense of fashion and the latest trends. She took part in the modeling contest soon after finishing the school education. It wasn't possible for the struggling girl to make her dreams come true by living in her hometown. So, she shifted to New York City in order to pursue her career as a professional model. She didn't see any restrictions or disagreement from her parents while stepping into the world of glamor.
Before becoming a model, she also spent some time in Dallas, USA. She struggled a lot in finding the correct place to portray her modeling talent. Soon the girl was accepted by big fashion agencies. She is now connected with prominent modeling labels such as Viva Model Management, IMG Models, and Kim Dawson Modeling Agency. The hardworking girl has also worked as a model for local brands. She modeled for several catalog shoots without getting proper training to work as a model. This is an amazing fact about the American crush.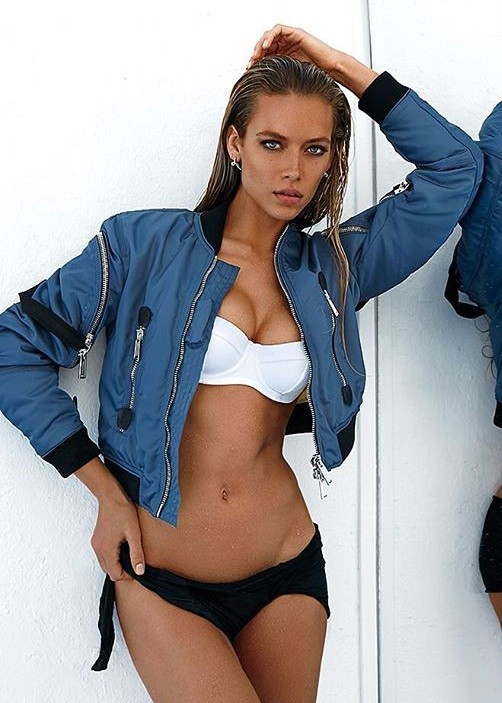 Who are Hannah Ferguson's Mother and Father?
Parents of the stunning lady met each other while they were serving in the Marine Corps of the United States. Hannah's father and mother tied the wedding knot. The stunner was born on Oct 12, 1992, in San Angelo, Texas, United States. The parents of the beautiful girl took a lot of care of her upbringing. In one of her interviews in Model Squad, she stated that her entire family went through financial hard times. She witnessed the bad days with her own eyes.
That's the reason why she was so determined to do something in her life. She couldn't see her parents facing all those financial calamities. The small girl with big ambitions pursued her career in the fashion industry soon after finishing school. She wandered here and there in search of suitable modeling opportunities. Although she had to go through hard times, yet she never lost hope and kept striving instead.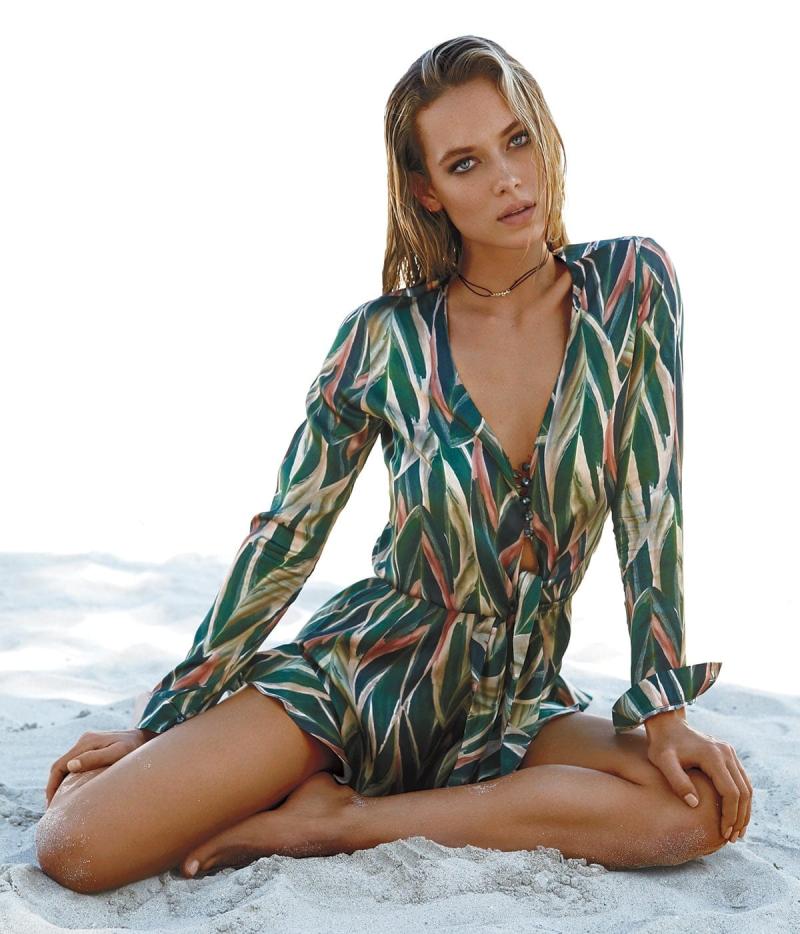 Career
After completing graduation and winning the Kim Dawson Model Search title, she switched to Dallas. Her days at the Dallas city weren't too successful as she couldn't find a breakthrough chance there. Then she went to New York City after six months of continuous struggle in Dallas. The blue colored beauty appeared for auditions and got selected to work under big fashion labels. Now, she works for Viva Model Management (a Barcelona based fashion agency), IMG Models, and Kim Dawson Agency. The girl has a very bright career as a model as she looks determined to work further in the industry.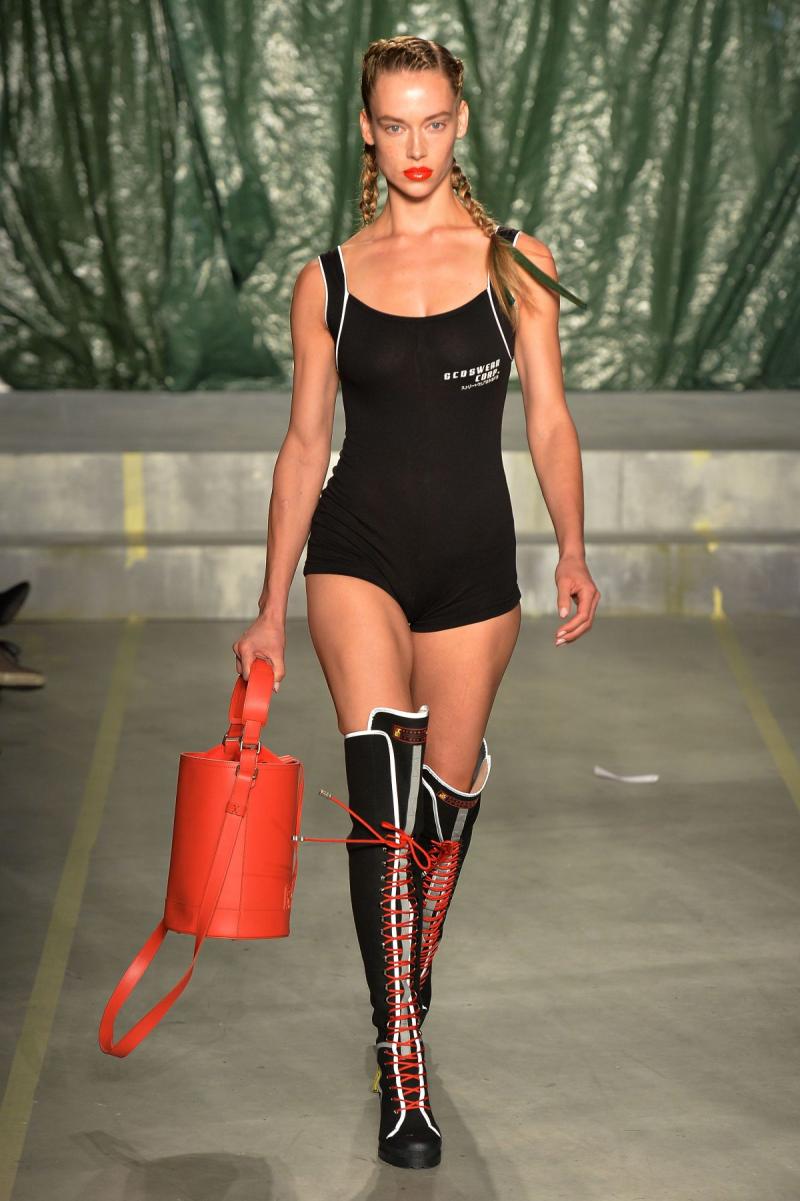 Modeling
Hannah proved herself as one of the leading models from the United States. She got manifold golden opportunities to work after getting signed to Viva Model Management, Kim Dawson Agency, and IMG Models. Ferguson appeared in several editions of the world-famous 'Sports Illustrated Swimsuit Issue'. She got featured in 2014, 2015, 2016, and 2017 publications of the magazine. One of the first appearances of the charismatic beauty was to appear in body paint by Joanne Gair.
The head-turner walked for Moschino, Alberta Ferretti, and Max Mara at the Milan Fashion Week. She also walked at the opening of the Philipp Plein Show in 2018. The girl has also walked for successful fashion brands such as Chanel, Chloe, and Dolce & Gabbana. She made appearances in different promotional campaigns for Jimmy Choo and Chanel Beauty. The stunning girl got featured on the Vogue Thailand cover, Harper Bazaar (Ukraine), Elle (Portugal, Brazil), and Numero (Russia).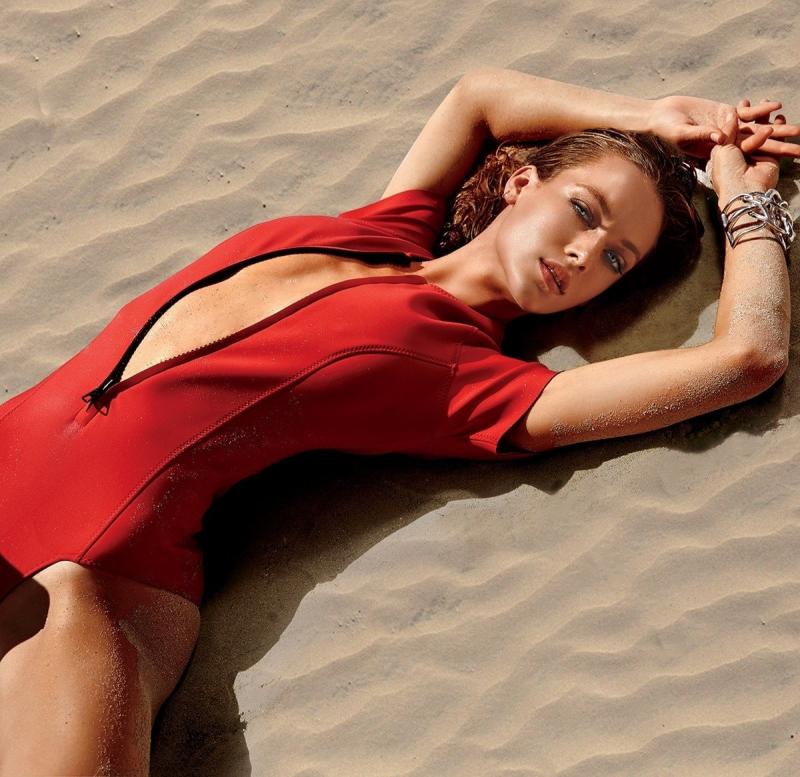 Hannah has built a strong reputation as a successful model in a very short period of time. She gets frequent work opportunities from prestigious fashion and modeling agencies from all around the world. She loves her modeling job and likes to continue doing the same for several years to come.
Who is Hannah Ferguson's Boyfriend?
Hannah Ferguson is in a relationship with a boyfriend named Conn Davis. Conn is the real brother of a previous swimsuit model and fashion girl 'Hannah Jeter'. Both of them have been spotted together at different parties and events. She walked with her banker partner together on the ramp. They began dating each other in 2015 after meeting at an event. Both of them are believed to be in a relationship until today. There is no information available about their wedding or engagement. However, fans of the duo are hopeful to see them together as husband and wife.
How much is Hannah Ferguson's Net Worth?
Ferguson's life has seen frequent ups and downs in the past. She went through hard times during a young age when her parents were living from hand to mouth. The girl made up her mind and decided to pursue a career in the fashion industry keeping in mind her fabulous figure. She was soon accepted by major fashion labels.
She worked for some of the most prestigious names of the fashion industry. Hannah has modeled for IMG Models, Kim Dawson Agency, and the Viva Model Management. According to the latest figures, she has accumulated a total net worth of US $1 Million. She has plans to step into the film and television industry soon. However, there's no word available on her acting projects as yet.