Biography
Isabella Khair Hadid, professional and commonly known as Bella Hadid, is one of the leading models from the United States of America. She was born on October 9, 1996 in Washington D.C., and then moved to Los Angeles. She spent early days of her life in LA with her family and friends. In 2016, the girl was nominated for the category of 'Model of the Year'. Professionals of the fashion industry considered her the perfect choice when it came to select the best model. Eventually, she was voted as the best model of the year from model.com.
Bella alongside her rest of the siblings was raised on a farm in Santa Barbara (California). The entire family lived there for a period of ten years and enjoyed life in the perfect serene environment. Hadid in her teens wanted to become an Olympian. Her biggest dream was to appear in Olympics 2016, but unfortunately she had to discontinue chasing her dream due to chronic illness.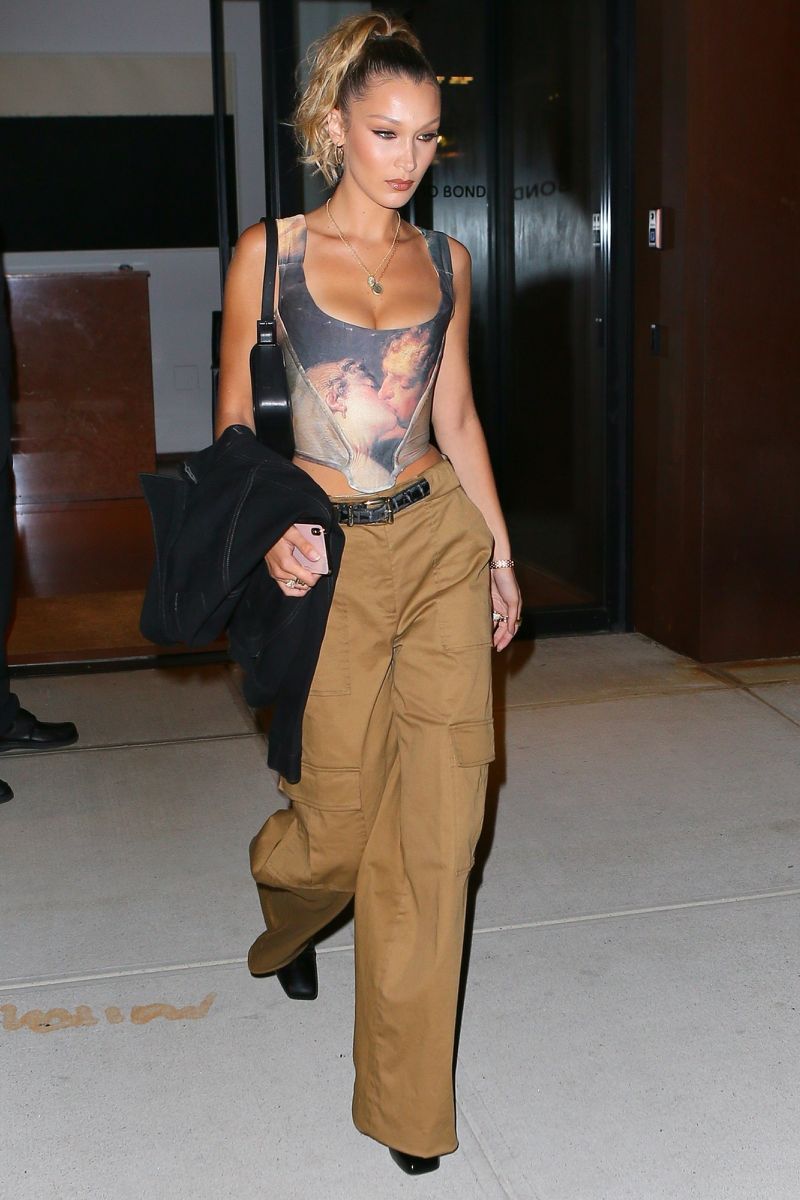 In 2012, Bella came to know that she had a chronic Lyme disease. The chronic illness also affected her mother and one brother. Although she was suffering from severe disease for all those years, yet her illness wasn't made public until October 2015. In fall 2014, Bella shifted to the New York City and started photography education at Person School of Design. Unfortunately, she had to drop out of her school to pursue her modeling career. She had a desire to return to her school and become a professional photographer after completing her modeling contract. She also wanted to become an actress of the Hollywood industry.
Who are Bella Hadid's Parents?
Bella is the lovely daughter of Mohamed Hadid (father) and Yolanda Hadid (mother). Her father is one of the leading real-estate developers in Los Angeles, California. Mother of Bella is a former model with great success background in the modeling and fashion industries. Bella has very loving parents who support her under all situations. Due to a sound financial background, she didn't have to come across any financial constraints. She got complete support from her parents every time she needed anything.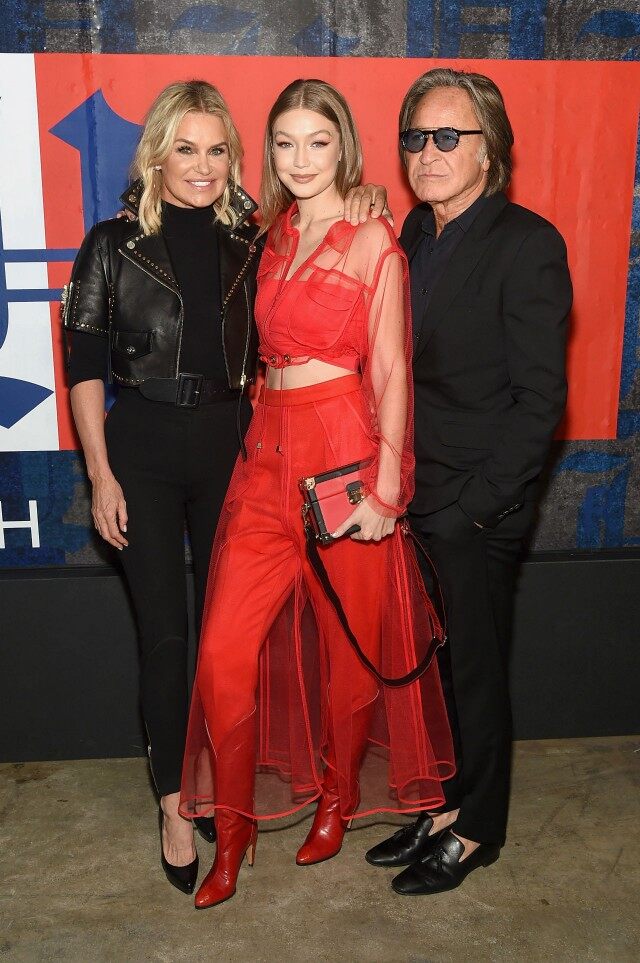 Bella's mother is an American national, who belongs to Dutch ancestry. Her father, on the other hand, belongs to Palestinian origin. The beautiful model has two siblings that she loves to spend time with. Name of her older sister is 'Gigi' and she is also a famous model in America. Bella has a handsome brother named 'Anwar'. From her father's side, Bella has two half-sisters named Alana and Marielle.
Modeling Career
Bella started her modeling career when she was just 16 years of age. She signed a commercial project with Flynn Skye. Hadid also appeared in Lesa Amoore's "Swan Sittings", Holly Copeland's "Smoking Hot", and Hannah Hayes' famous F/2 2013 collection. She also worked on various other modeling projects. One of her famous campaign work was for the 'Chrome Hearts' in the summer 2013 and 2014.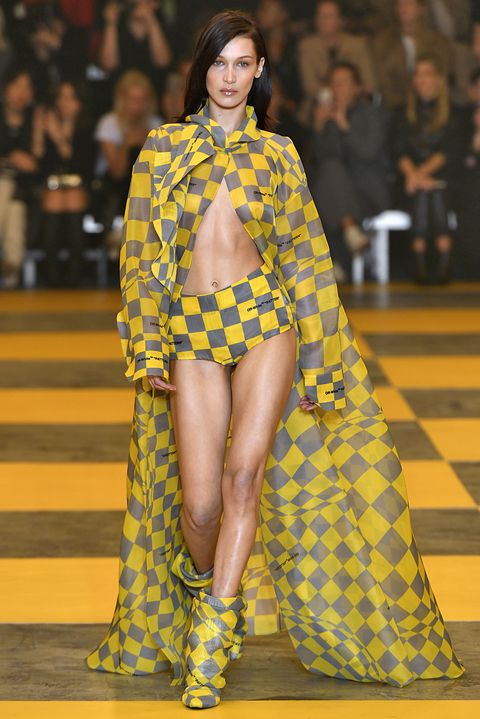 The glamor girl made her stunning debut at the New York Fashion Week in fall 2014. She walked for Desigual, wearing a fabulous outfit. She also walked for the prestigious "Tom Ford" in LA (California) in 2015's spring fashion week. In fall 2015, the girl walked at the New York Fashion Week for Jeremy Scott, Tommy Hilfiger, Diane von Furstenberg, and Marc Jacobs. Bella went to London Fashion Week and walked for Top Shop Unique & Giles. She made an unforgettable appearance at Milan Fashion Week where she walked for Moschino, Bottega Veneta, Philipp Plein, and Missoni.
Bella Hadid was given an opportunity to show her exceptional modeling skills at the Paris Fashion Week, where she walked the Balmain. Her Chanel debut was made in Dec 2015, when she walked first time ever for the Metiers d'Art show of famous brand in Rome. Bella continued her modeling spark with other great appearances at different platforms. In Dec 2014, the stunning girl made her debut cover appearance on 'Jalouse Magazine. The same year she got featured on the 27th Day of Love Magazine. She has worked for several magazines, fashion agencies, and prominent brands. The girl has established herself as one of the top American models.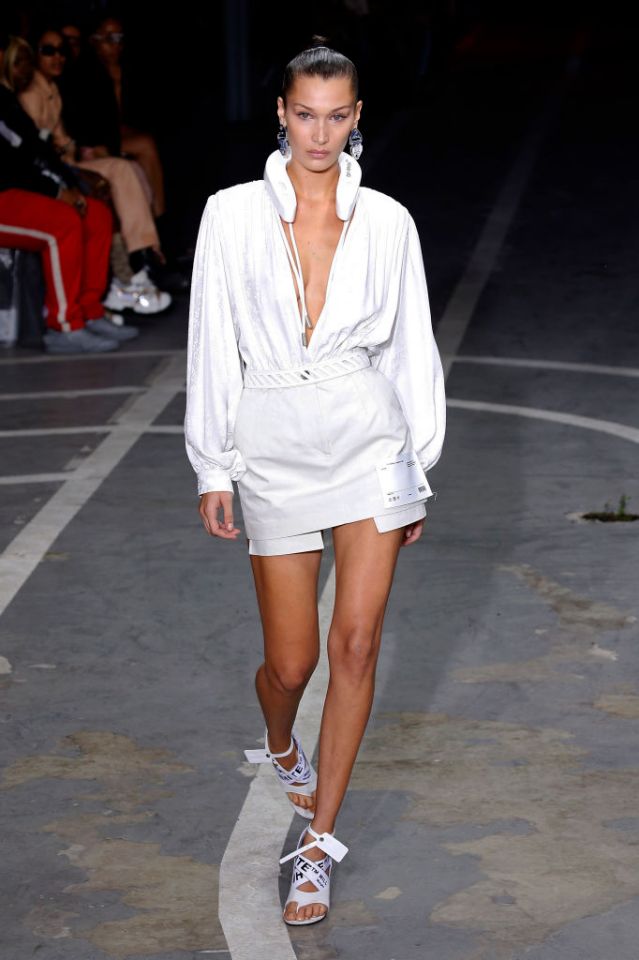 Who is Bella Hadid Dating?
Who would not like to date this beautiful girl? She has got a glamorous appearance, due to which she draws attention of every eye. Bella has millions of fans from across the globe. A lot of rumors have been circulating regarding her love life. News agencies keep posting gossips about her alleged relationships with male celebs. Just like other beautiful women of the showbiz industry, Bella has many renowned names in her dating history.
Some of the most prominent names in Hadid's boyfriend list includes, Drake, Odell Beckham Jr., The Weeknd, and Jordan Barrett. The beautiful girl remained busy dating The Weeknd from April 2015 to November 2016. After staying away from each for a while, both of them reunited to continue their lovely relation. However, nothing is confirmed regarding their engagement or wedding plans.
What is Bella Hadid's Net Worth?
The young and stylish Bella Hadid availed numerous work opportunities in the modeling world. She worked for dozens of big brands. The reason why she has been able to pile up a large amount of money by 2019 is her early start as a model. According to latest figures, Bella owns a net worth of $25 million. She owns luxurious wardrobe, cars, and house. The girl is just 23-year old as of 2019. She will definitely continue working in more modeling projects. Bella has intention to appear on the big screen and make her debut to the Hollywood industry.