Biography
Why is Ray Diaz Famous? Ray Diaz is a bold model and actor from America. He was born on Aug 13, 1985, in the United States. He became prominent after playing a lead role as Nicolas Reyes in Hulu TV's series 'East Los High'. The guy has established himself as one of the leading male models in the fashion industry. He served as the face of different multinational brands such as Lexus, Ford, and Subway. He became an important part of the famous web group known as 'Team 10'.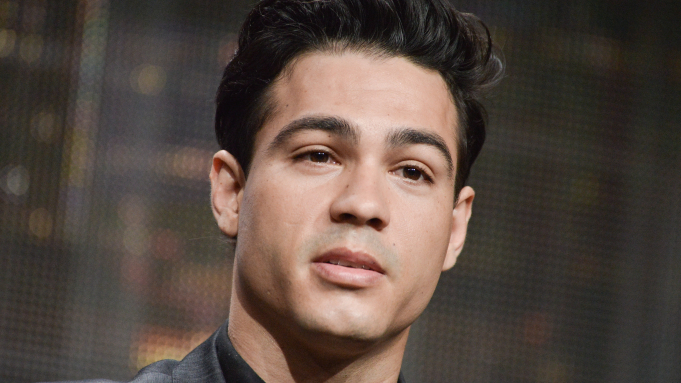 Diaz faced legal issues during his professional life. The Los Angeles police arrested him as part of an ongoing investigation. He was involved in sharing a clip on social media, which abused a teenage girl. Other prominent brands that he has modeled for include , L'Oreal, Cosmopolitan, Calvin Klein, and Reebok.
He has become a sought-after model after working for these prestigious brands. Diaz also remained a part of New York's Wilhelmina Modeling Agency at the beginning of his professional modeling career. He has appeared on more than a few fashion magazines. Ray also worked in many notable television commercials.
The star has been studying acting skills at the William Esper Studio located in New York City. After completing his professional education from NY, he switched to Los Angeles where he played different indie roles. In 2014, he joined East Los High after receiving the invitation from Univision. He was requested to co-star with the beautiful Vanessa Vasquez. The handsome model has great acceptance all across the United States. He has become one of the sought-after faces for the US advertising agencies.
Who are Ray Diaz's Parents?
Ray popped into this world on Aug 13, 1985. He was born in Key West, Florida, United States to Cuban-American parents. The name of his older sister is Lusana Diaz. She is a very loving lady and very close to his younger brother. He belongs to Cuban-American ancestry. He started hanging out with cousins and visiting Miami quite often after reaching fifteen years of age.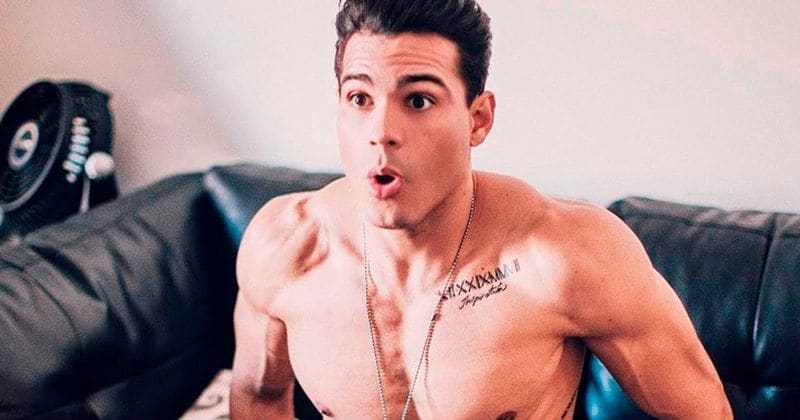 He went to attend parties at clubs located next to the beach. However, they were seldom allowed to come inside clubs and have a good time with friends. Club security abandoned them due to age restrictions. He considers Leonardo DiCaprio as his source of inspiration. Other favorite celebrities of the model are Christian Bale, Mark Wahlberg, Brad Pitt, Vin Diesel, Dwayne Johnson, and Channing Tatum.
Movie Career
Ray always wanted to become an actor. He didn't compromise on his modeling career and went to The William Esper Studio located in New York City. He was deeply interested in acting during his classes. After completing education, he moved to Los Angeles to chase his dreams. Fortunately, he didn't have to wander here and there in search of the correct opportunity. He made his movie debut with action thriller 'Stone Markers'. He played the lead role in the movie and received critical acclaim for his talent.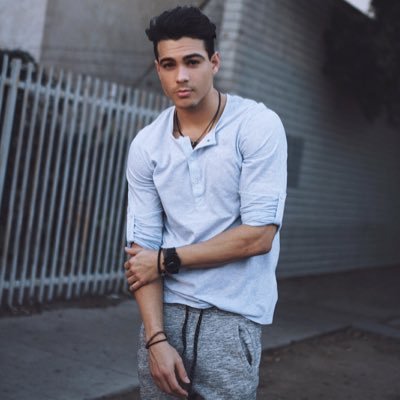 The second film in which Ray showed his exceptional talent as an actor was titled 'In Da Cut'. It got released in 2013 and paved his way to sign a deal with Luber Roklin Entertainment Agency. In 2014, he worked in a television drama series titled 'East Los High'. His performance in this show was well-received by everyone. He expanded his fan base after appearing in East Los High. He is looking forward to having further great opportunities in the film industry.
Prominent works of the actor include Sober Coach, Lopez, Nerd with a Secret, South 32, Daya: Words, Paint it Red, Close Range, In Da Cut, Prophecy, Katie, Stone Markers, and Becky G: Sola. He has also been serving as the producer of hit television series 'Sober Coach'.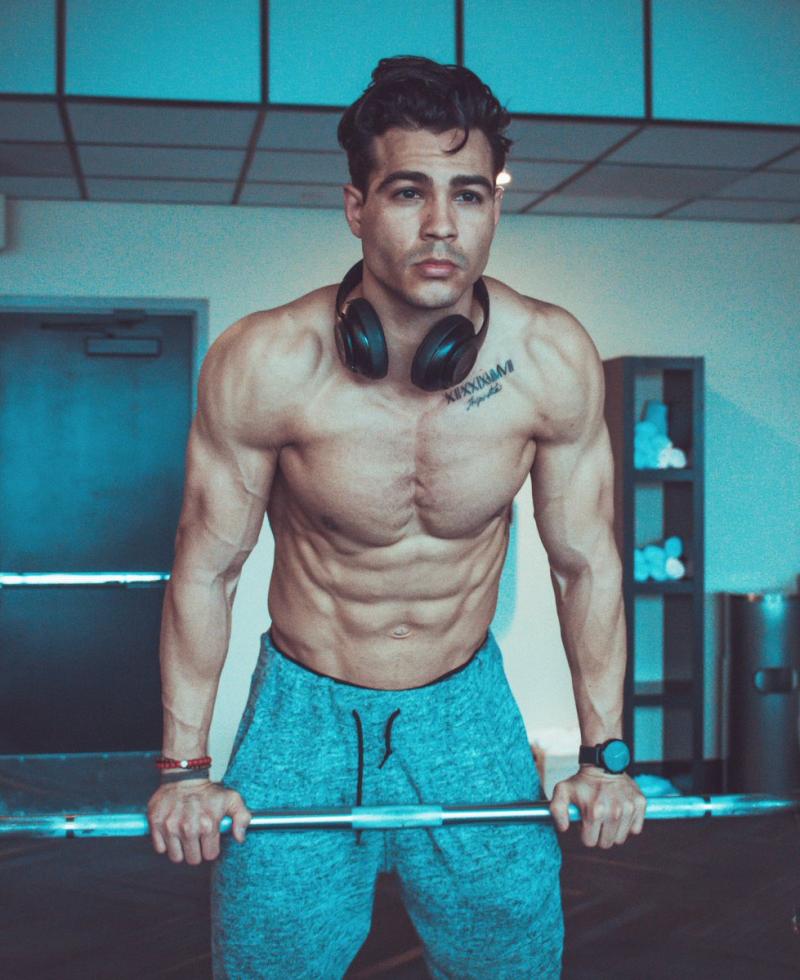 YouTube
The dashing American actor has an official YouTube channel with more than 301K subscribers. He has posted many amazing videos to his channel thus far. His videos cover a large number of topics including fitness, workout, life facts, and more. He had to face legal issues for posting a disturbing video clip in which he was yelling and striking Salek (his girlfriend). The video was immediately deleted from YouTube. Ray was physically arrested by Los Angeles Police. However, charges were dropped after some time. He has posted more than few controversial clips on his YouTube channel.
Who is Ray Diaz's Girlfriend?
Ray Diaz, being a famous internet personality, has a large number of female followers from around the world. He fell in love with the fellow social media influencer named Angelica Salek. Both started dating each other. It is worth noting that Salek is just 18 years of age while the American actor is 34. According to the laws of California, he has been charged with illegal sexual assault.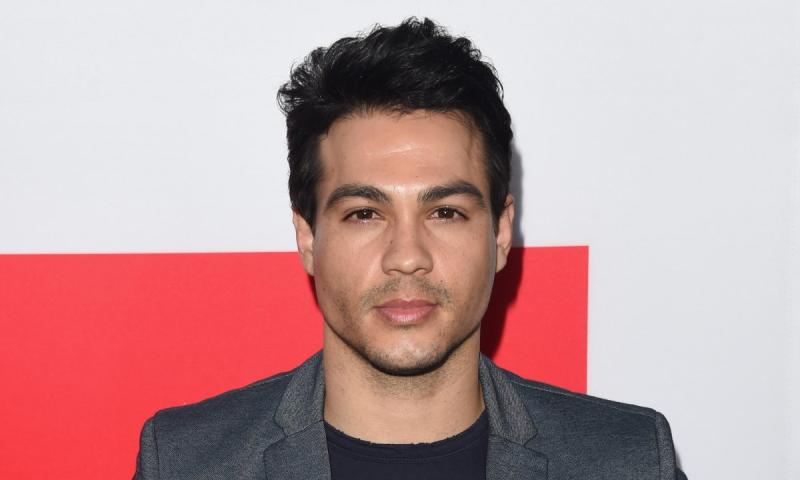 Furthermore, he posted a disturbing video in which he was yelling at the teenage girl. He was also repeatedly striking the girl in that clip. Diaz told 'The Hollywood Fix' YouTube channel that it was nothing more than an acting practice. However, Salek has denied his false explanation and provided authentic proof of the assault. The Los Angeles Police Department arrested the model and pursued further investigations of the matter.
How much is Ray Diaz's Net Worth?
Ray has been working successfully in different movies, television series, and commercials since joining the professional career. He makes money from his appearance in films, TV series, magazines, and commercials. He also earns well from his social media channels. According to the latest figures, he owns a total net worth of $600,000. His assets are expected to increase in the next few years. He loves driving luxurious vehicles and living in a well-furnished home.