Biography
Caleel Harris is the leading child actor, social media personality, Instagram Star, and voice-over artist from America. He started his acting career from 2010's movie 'Eyes to See', in which he portrayed the character of Haitian Boy. After a successful debut, he began to receive several awesome acting opportunities in other films. He worked as Michael Bourdet in an hour-long medical drama titled 'Hawthorne'. It was broadcasted on the TNT television network. Other prominent co-stars were Michael Vartan and Pinkett Smith. In 2011, he played the role of J.R. in 'Herd Mentality'. The little star played many other prominent roles that are still popular among American kids and teenagers.
Harris has become a professional actor at a very young age. He was inspired by other actors and actresses in his early childhood. He became part of the Nickelodeon television network in 2015 and began lending his voice to different important roles. First, he voiced for AJ from the CGI interactive animated television series 'Blaze and the Monster Machines. His performance was outstanding and that's the reason he received hundreds of positive remarks. Later on, he voiced the Clyde McBride from another animated TV series 'The Loud House'. The series was based to discuss and portray the chaotic everyday life.
Furthermore, Caleel portrayed Duke in the romantic comedy movie 'Think Like a Man'. After the successful experience in the first part, he was requested to play part in the sequel 'Think Like A Man Too'. He is also known for being the younger brother of actor Curtis Harris. Caleel has gained a lot of experience working as an actor and a voice-over artist. He looks confident while portraying different characters and assigned roles.
Who are Caleel Harris's Parents?
Harris was born on Apr 19, 2003, in the United States. He is 16 years of age as of April 2019. His parents are African-Americans residing in California, USA. The young star has not shared any information about his parents. He didn't even reveal the name of his father or mother. The only family member who is known to media is Curtis Harris. He is the older brother of Caleel and famous for appearing in television shows. Harris has been homeschooled at the beginning of his educational career. Parents of the little boy call him Caleel, which is also his nickname.
Movie Career
Caleel's acting career is full of accomplishments and sweet memories. It is not common to see a young boy getting back to back work opportunities in leading acting projects. In 2010, he took start from 'Eyes to See', in which he played the role of a Haitian Boy. His next character was Michael Bourdet in 2011's movie Hawthorne. It turned out as a good commercial success for the little actor. The same year he got another work opportunity in the hit movie 'Herd Mentality'. He portrayed J.R's character in that project.
In 2012, Harris became part of 'Think Like a Man', which was a romantic comedy movie written by Keith Merryman and directed by Tim Story. The story was based on a book titled 'Act Like a Lady and Think Like a Man'. Jerry Ferrara and Michael Ealy were the prominent cast members. In 2013, Caleel got featured in a late-night talk show 'Jimmy Kimmel Live'. It was broadcasted on the ABC television network. The same year the little prince appeared as Quinn in drama anthology TV movie 'Call Me Crazy: A Five Film'.
It was premiered on Apr 20, 2013. Later on, he worked as Boy number two in a teen situation comedy 'Sam and Cat'. Furthermore, he lent his voice for the character of AJ in the Canadian animated TV comedy series 'Sidekick'. All performances of the young boy were appreciated by American television addicts. In 2014, the little stunner worked as Young Gibbs in the famous American sitcom 'Men at Work'. The same year he availed another great opportunity to work as Duke in 'Think Like a Man Too'. His next performance was as Justin Hansen in the adventure television series 'Kirby Buckets'.
In 2015, Caleel appeared in four memorable acting projects including, 'Boys in Blue', 'Nicky, Ricky, Dicky, and Dawn', 'How Sarah Got Her Wings', and 'Blaze & the Monster Machines'. The talented young boy played the role of Tanner Bates, Gilbert, Mason, and AJ in all these projects respectively. In 2016, Harris showed his amazing voice-over talent as Clyde McBride in the American animated TV series 'The Loud House'. Additionally, he lent his voice for 'Peanuts – Franklin' and 'The Loud House: Deuces Wild'.
In 2017, Caleel adorned the comedy television series 'Game Shakers' by working as Young Double G. Afterward, he worked as Young Thomas in Baker's Man. Other prominent acting projects of the young charm include, 'When They See Us', 'Castle Rock', 'Skyward', 'Tree House Time Machine', 'NCIS: Los Angeles', and 'Goosebumps 2: The Haunted Halloween'.
Personal Life
Harris is a 16-year old boy who constantly focuses on his professional and educational career. He is too young to fall in love with a beautiful girl. Although he has worked with many female celebrities throughout his acting career, yet no girl could enter his heart. The young guy wants to obtain good grades at school and college before dedicating his life to the acting profession. Actors and directors are pretty hopeful about the shining future of the young celeb.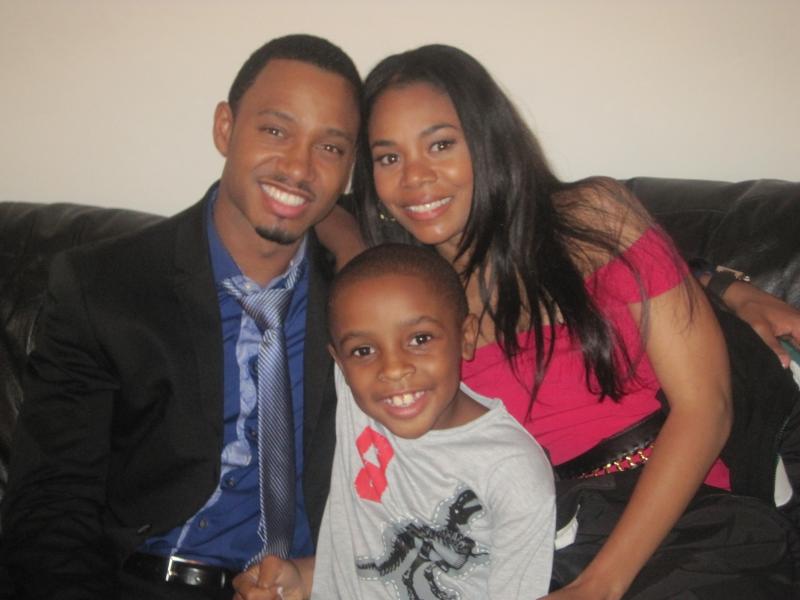 What is Caleel Harris's Net Worth?
Caleel has earned a special place in the entertainment industry due to his magical voice and exceptional acting skills. He has successfully worked in numerous television series and movies. All of his roles grabbed the attention of the American audience. He began to earn at an early age because of his extraordinary talent. According to recent estimations, he owns a total net worth of more than $410K. He is likely to become one of the richest actors from the United States in the next 10 years. His three-figure net worth will increase by the time he reaches 25.