Biography
Who is Alejandro Rosario?
He's an American social media influencer and TikToker. He was born on January 14, 2003 in West Paterson, New Jersey.
Who are Alejandro Rosario's parents?
The star has never revealed any information about his father. His mother's name is Adriana Villalta. One of his parents is from Costa Rica and the other is from the Dominican Republic. The star has a younger brother named Emiliano.
TikTok career
This influencer joined TikTok in 2019 at the invitation of his friend Mattia Polibio (also a TikTok creator and Alejandro's frequent collaborator). Today, he has over 5 million fans on this platform.
In his first video, Rosario was wrestling with his dog. Even though the guy failed to become an overnight success, he didn't give up and kept posting new content regularly. It took his channel a few months to take off. He got famous thanks to skits, vlogs and lip-sync videos.
Alejandro is the founder of The Lollipop Boys creative collective on TikTok.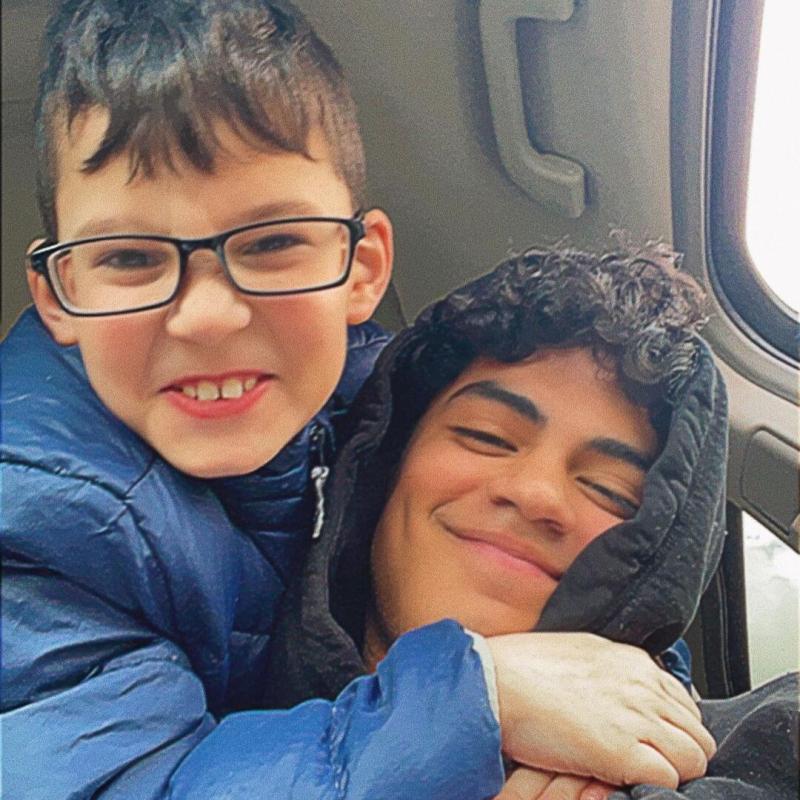 On Instagram, this guy has over 1 million followers. There, he posts selfies, photos with friends and his fashion looks.
Alejandro has launched a YouTube channel in 2015 — but this platform didn't become a top priority for him. He began to post there only in 2020. Today, the star has over 200,000 subscribers on YouTube and reposts vertical videos from TikTok there.
Does Alejandro Rosario have a girlfriend?
He used to date Katie Pego, a fellow TikTok influencer, but they broke up in 2020. Today, Alejandro seems to be single.
How much is Alejandro Rosario's net worth?
In 2022, the guy's net worth seems to be around $1 - 3 million. He makes a lot of money on sponsorships and brand deals.