Biography
Who is Haley Sharpe?
Haley Sharpe is a TikTok sensation, dancer, comedian, gaming streamer and amateur boxer from the US. She can be found online under the handle @yodelinghaley. Despite her young age, Haley has a few noteworthy accomplishments. She invented the viral "Say So" dance, which was featured in the Doja Cat's music video, and became the first female content creator to participate in a high-stakes boxing match. Haley has managed to gain massive audience on her social networks:
TikTok: 3.6 million followers;
Instagram: 366 thousand followers;
YouTube: 28.5 thousand followers;
Twitter: 40 thousand followers;
Twitch: 62.1 thousand followers.
Haley is famous for her long chestnut hair, Bambi eyes, wacky sense of humor, and cute personality.
Who are Haley Sharpe's parents?
Haley Sharpe hails from Huntsville, AL. Her birth date is October 22, 2002. She grew up in a middle-class Christian family. Her dad, Antony, is a professional musician. He plays guitar in a local band called Toy Shop. Haley's mom, Leslie, is a commercial real estate lawyer. Haley has two siblings, Ian and Julia.
TikTok career
Haley created a TikTok account when she was still in high school. She uploaded short comedy skits, inspired by the SNL show and dance videos. Haley's first viral video showed her dancing to the "Smooth Criminal" hit song by Michael Jackson.
In 2019, Haley joined YouTube and uploaded her first travel vlog from Disney World. However, she continued to focus on her TikTok career, rarely posting on other social media platforms.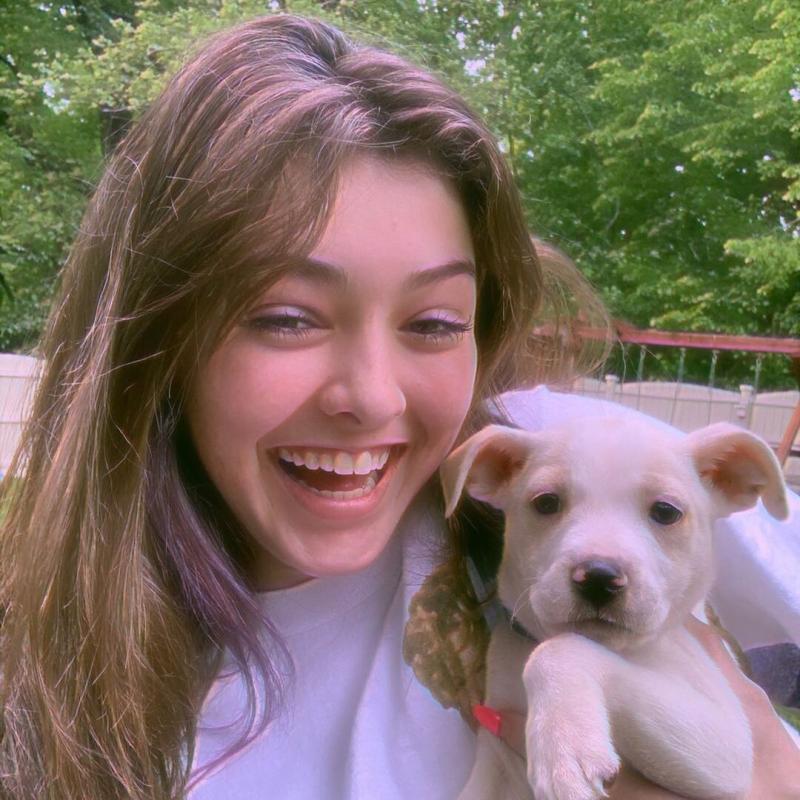 In the same year, she created a viral TikTok dance that was featured in the music video by rapper Doja Cat. Haley herself made a cameo appearance. The "Say So" dance was introduced into Fortnite in 2020, becoming the top-5 most purchased emote.
Haley is an avid gamer. She is a member of the 4freakshow streaming collective, which also includes YouTubers HamzahTheFantastic, Claire Drake and Chase Rutherford. They play Fortnite, and do other activities like mukbangs, truth or dare and talent shows.
Does Haley Sharpe have a boyfriend?
Haley is currently single and isn't dating anyone. She's mainly focused on her career and professional activities.
How much is Haley Sharpe's net worth?
Haley Sharpe's net worth is approximately estimated at around $0.5 million as of 2022.