Biography
Who is Tanner Buchanan?
Tanner Buchanan who was born on December 8, 1998 is an American television actor. He is best known for his main role as Robby Keene in the martial arts comedy-drama Cobra Kai.
Who are Tanner Buchanan's parents?
The actor was born and raised in Lima, Ohio. His parents' names are Steve and Marlona. Tanner's mom was very supportive of his career aspirations and even quit her job in rural Lima, so she and her son could move to Los Angeles. The star still frequently visits his hometown, where people treat him as an ordinary person and don't care about his celebrity status. Tanner's father is a businessman. He supported his son's career choice as well and is very proud of his achievements.
Movie career
Growing up, Tanner was passionate about sports and dancing. He eventually developed a passion for acting and relocated to California in hopes of starting his career. After appearing in several commercials, Tanner secured his first role in an episode of the legendary sitcom Modern Family. Some of his other minor appearances include episodes of the CBS medical drama Grey's Anatomy, the police procedural Major Crimes and the comedy web series Ghost Ghirls. In 2015, Tanner got his first recurring role in the family comedy series Girl Meets World. His other recurring characters include Mason Kendall in the comedy show Game Shakers and Jack Downey in the family drama The Fosters.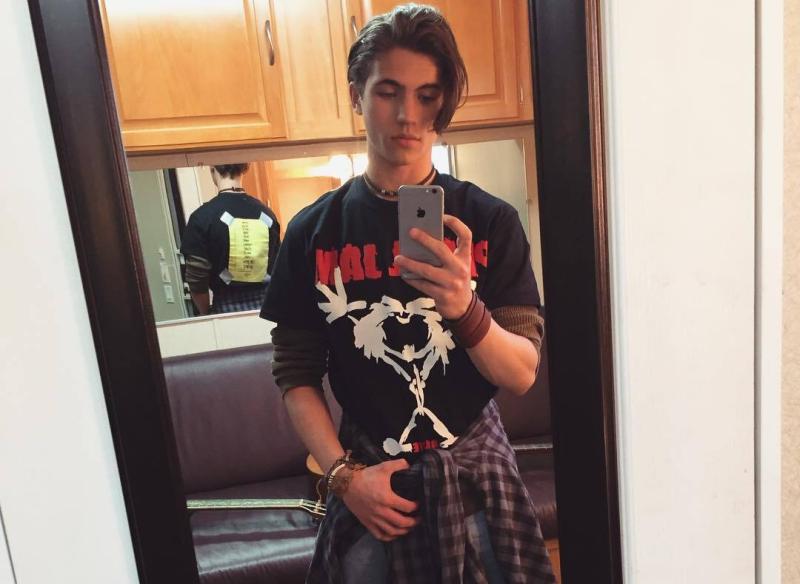 Who's Tanner Buchanan's girlfriend?
Tanner is dating his long-term girlfriend, Lizze Broadway. They first met when they were children. It's unclear when Tanner and Lizze started dating, but it is safe to say they have been together for many years. The duo prefers to keep their private life out of the spotlight, which sparked rumors of the break-up. Later, Tanner confirmed that they were still together.
How much is Tanner Buchanan's net worth?
The actor's net worth is estimated at about 1 million dollars in 2022.