Biography
Who is Bobby Shmurda?
Bobby Shmurda is a popular American rapper and songwriter whose birthday is on August 4, 1994. He was born in Miami, Florida. The rapper has been noticed for his talent and hard work. He worked with big artists in the industry, such as Lil Kim. Beyoncé and Jay Z referenced his dance style. Bobby Shmurda was sentenced to 7 years in prison due to the fact that he was arrested for numerous charges, he was released in February, 2021.
Who are Bobby Shmurda's parents?
His father is Gervase Johnson and his mother is Leslie Pollard, he has Jamaican roots. The rapper also has a brother called Javese Pollard. Bobby's father was sentenced to 120 years in prison when the child was born, that is why his mother decided to move to Brooklyn, New York. However, the rapper still remains in contact with his father.
Rap career
He started making remixes for the songs of the greatest rappers at the age of 10. After releasing a hit when he was 19, he signed a contract with Epic Records, but later stated numerous times that the conditions were unfair and that he did not want to continue working with them, eventually he managed to break off this deal.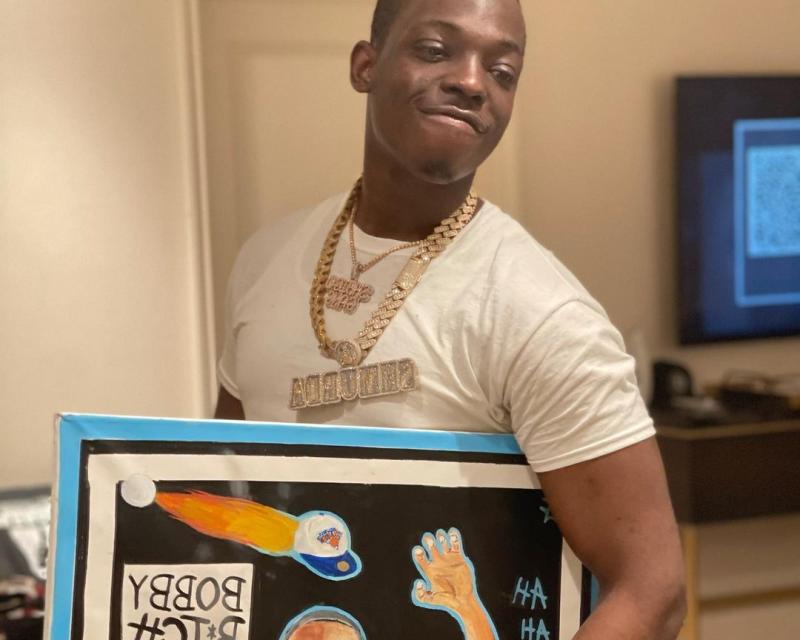 In 2014, he released his first EP, "Shmurda She Wrote". In the texts, he talked about his life and criminal background.
Who's Bobby Shmurda's girlfriend?
Reportedly, the star has been dating Lilly, a famous TikToker. However, there is no confirmation if the two are actually dating. The speculations began when Lilly posted a TikTok where she was kissing the rapper.
How much is Bobby Shmurda's net worth?
According to our information, the star's net worth is somewhere around $400,000. The majority of his income comes from his music career.