Biography
Who is Jake Goodman?
Jake Goodman is a Canadian child actor. Jake landed his first film role at the age of six. He has 19 credits to his name, including roles in documentaries, TV shows, indie shorts and even a few blockbusters. Jake was nominated as a Leading Young Actor for his performance in the "Max and Shred" comedy series. Jake has managed to gain some audience on his social media:
Instagram: 30.4 thousand followers;
Twitter: 12 thousand followers.
Jake is very popular with younger audiences in Canada because of his roles in teenage sitcoms. At the moment, he is taking a break from the acting career to focus on his studies.
Who are Jake Goodman's parents?
Jake is pretty secretive about his upbringing and home life. He grew up in Toronto, Canada. Jake's birth date is June 17, 2002. He has a younger sister named Tess Goodman, who also had a brief acting career. They even played a brother and sister on screen in the action comedy "Red," starring Bruce Willis.
TV career
Jake's acting debut was a 2008 Lifetime's drama "The Two Mr. Kissels." Between 2008 and 2010, he played minor roles in various Canadian made-for-television films, shorts and TV shows, including "Aaron Stone."
His big break came in 2010, when he was cast as the son of William Cooper, one of the main characters in the film "Red," which became a box-office success.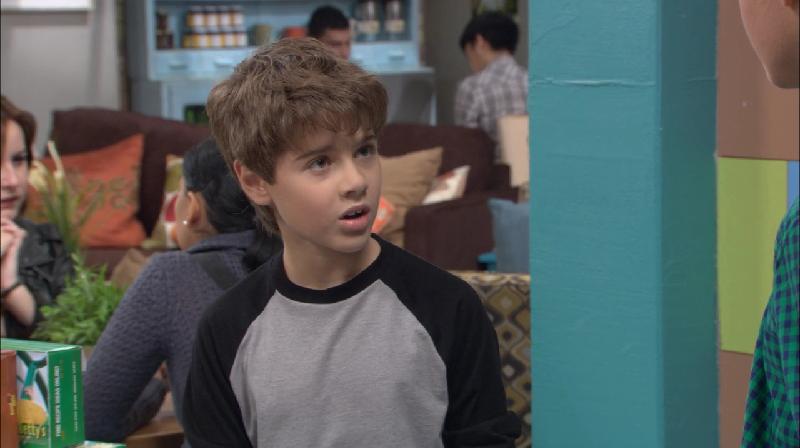 The same year, Jake was given a role in the infamous US MTV's adaptation of the British teen drama "Skins." It was canceled after the first season due to controversy. The lead played by Daniel Flaherty and other underage actors had to film sex scenes.
In 2013, Jake landed a minor role in the sci-fi summer blockbuster "Pacific Rim." Jake's leading roles in Nickelodeon's sitcoms "Life with Boys" and "Max and Shred" turned him into a teenage heartthrob. Jake hasn't appeared on screen since 2015, and fans are waiting for him to come back.
Who's Jake Goodman's girlfriend?
Jake is currently single and he's focused on his career and professional activities.
How much is Jake Goodman's net worth?
Jake Goodman's net worth is estimated between $100-500 thousand in 2022.