Biography
Who is Hannah Harrell?
Hannah Harrell is an American model, TikTok celebrity and Instagram personality. She was born on June 17, 2000, grew up in Texas and moved to L.A. later in life. Her hobby at school was competitive cheerleading.
Who are Hannah Harrell's parents?
Hannah does not reveal her parents' names on social media. She has a younger brother, who is her favorite child, as she says.
One thing Hannah did say about her mother is that she did not believe TikTok could be a career. So, the star took her advice and did an internship with a real estate agency. This experience taught her a lot about business and gave her a back-up plan in case her career on social media doesn't work out.
TikTok career
Hannah started making TikTok videos as a joke to entertain her friends. She kept her videos private at first, but after a while became too lazy to change the settings to a private mode. At that time, there wasn't much competition, and one of her videos became viral. Hannah said that she made a decision to make a career on TikTok when she gained 10.000 followers.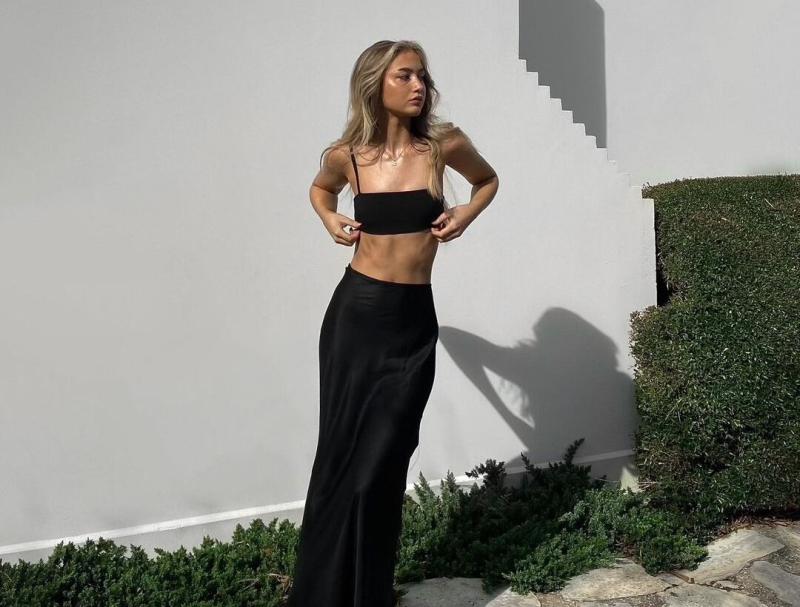 Her content did not have a particular theme at first. The star posted cheerleading sessions, lip syncing to funny videos, etc. At the point where she had 930K followers, Hannah started to post videos about fashion.
Her channel now has over 3.3 Million followers and is mostly famous for her "Get Ready With Me" videos and collaborations with other models like Kate Bartlett.
Who's Hannah Harrell's boyfriend?
Hannah Harrell is currently single. There is no open information available about any of her relationships. Seems she's more focused on her social media career as for now.
How much is Hannah Harrell's net worth?
Her estimated net worth is approximately estimated at around $1 million in 2022.