Biography
He is best known as an American football coach and he is now an attacking analyst of University of Alabama Crimson Tide Football Program. From 2013 to 2017, he was the college football head coach for the University of Tennessee. Before that, he coached from 2010 to 2012 the University of Cincinnati and the Central Michigan University between 2007 and 2009.
Who is Butch Jones?
His original name is Lyle Allen «Butch » Jones,Jr, he was born on January 17, 1968 in Saugatuck Michigan, United States. Butch studied at Ferris State University and got his graduation in 1990. During the college years, he played football at college and participated to few internships and training to follow his career and expertise on football.
He had an internship with Tampa Bay Buccaneers from 1987 to 1989. All that we know about Butch parents is their names; his father Lyle Jones and mother Betty Jones. No further information is published about his parents and we know nothing about his siblings. Butch prefers to keep his personal life hidden.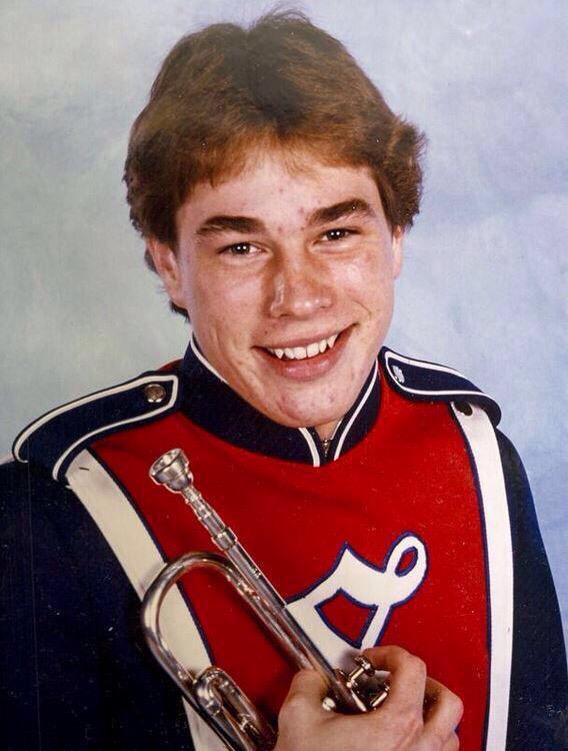 Career
After being graduated in 1990 from Rutgers University, Butch Jones began his career as a graduate assistant. He worked as offensive coordinator as well at Wilkes University for only two years. In 1995, he went once again to Ferris State University where he served as offensive coordinator. And thanks to Butch's guidance, Ferries State earned the most offensive team rank nationally for three years in row.
In 1998 he was assigned as a coach for Central Michigan then an offensive caller player during two years from 2002 and 2004. And in 2005, he moved to West Virginia University where he worked with Rich Rodriguez, under Butch's lead, the West Virginia University has known a win of back to back eight seasons. In 2007, he went back to Central Michigan team as he was assigned a head coach.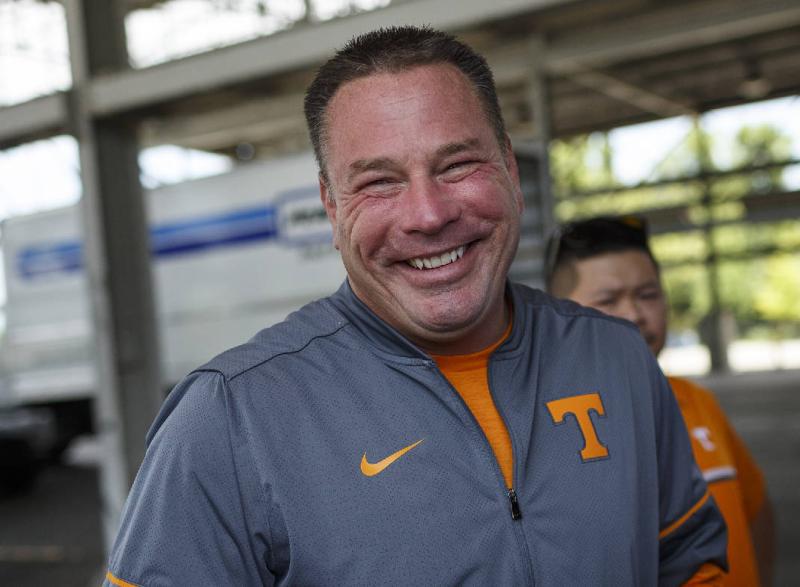 In that year, Central Michigan University has beaten a rival team which is Western Michigan, the first victory since 1993. Butch also guided Central Michigan University to win MAC title against Miami, a match held in Detroit at Ford Field. Not only this, the Central Michigan University team won a trip to a third in row Motor City Bowl. And in 2009, under Butch's lead, the team won the MAC title game which was against Ohio at the Ford Field and made an overall record with 27-13 and 20-3 MAC record.
On December 16, 2009, Butch was assigned as a head coach at the University of Cincinnati after Brian Kelly. He earned Big East Coach of the year title after leading his team to win the Big East Championship and the Liberal Bowl as well. However, in the end of 2012, he resigned in order to become the head coach of the University of Tennessee. This behavior cost him $1.4 million which allows him buying out his contract with Cincinnati, a contract that was supposed to go through season 2017. That is how he replaced Derek Dooley as head coach of Tennessee.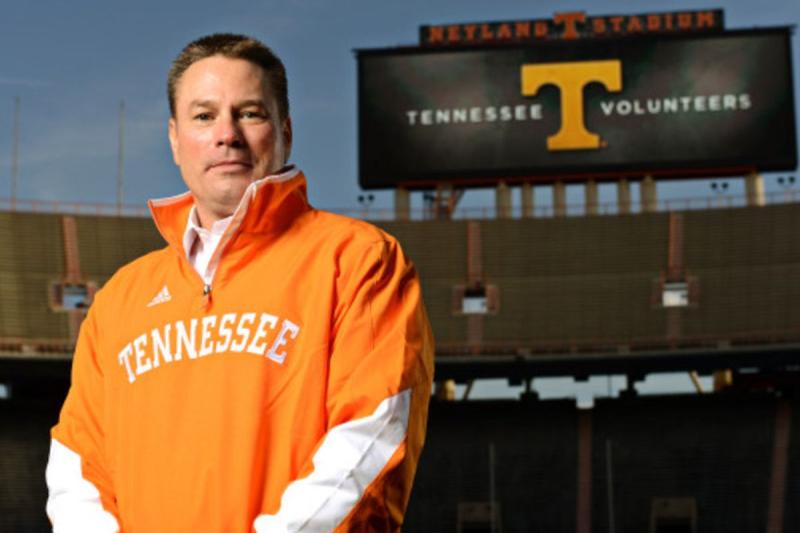 Coaching
During his career Butch's teams won four conference championships, earned eight bowls and were among the top 25 five times along his 12 years of head coaching at Tennessee, Cincinnati and Central Michigan. During these seasons, Butch has coached 6 All-Americans, 21 NFL Draft picks and 76 all-conference selections, such as Antonio Brown who was the most paid NFL's wide receiver and Derek Barnett who was assigned in 2017 at N 14 by the Philadelphia Eagles.
Butch was assigned head coach of Tennessee football team on December 7, 2012. In the first season, he registered a 5-7 record and won against South Carolina, it was the first win against a ranked team since 2009. The University of Tennessee rushed 2261 yards in 2013 season; it was the second highest record since 1999. Butch and his stuff were merciless in the recruiting operations. Under his guidance, the team's recruiting class has been among top SEC schools every year. Butch has been looking for players with abilities to have an instant impact which has been approved by six collecting freshmen the All-America honors between 2013 and 2015.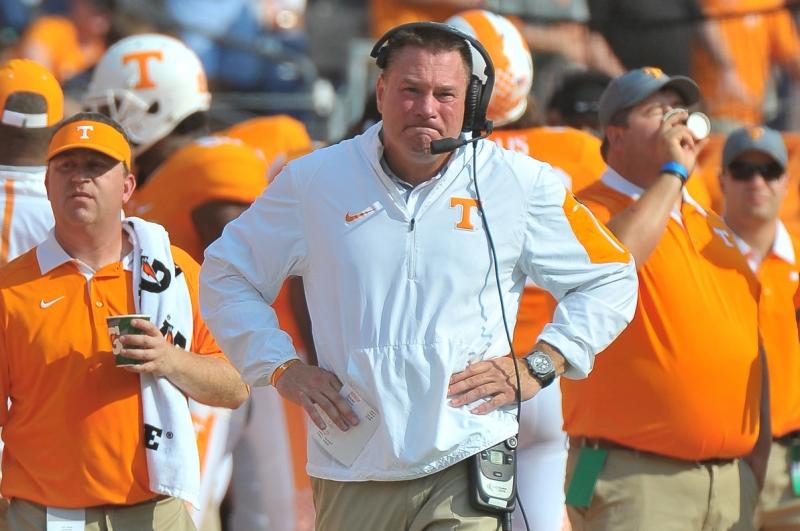 Out of the field, Butch gives a huge importance to the life development and academics. With Butch, the UT has broken all the academic records. Before joining the University of Tennessee, Butch has successfully completed three years stints when he was a head coach at Central Michigan and Cincinnati. Back to 2011, Cincinnati was the only team to win both the league top academic honor and the conference title and earned the 2010-2011 Big East Team Academic Excellence Award. The team ended the season 9-3 w a 5-2 record and shared the Big East crown.
The University of Cincinnati team was the most successful team belonging to a BCS conference with 10-3 and also six wins which was better than the 4-8 of 2010. UC team won also the first bowl against a BCS team, Vanderbilt 31-24 during the Liberty Bowl. Besides Pittsburgh Steelers receiver Antonio Brown, Butch coached and recruited the offensive lineman Eric Fisher at Central Michigan University.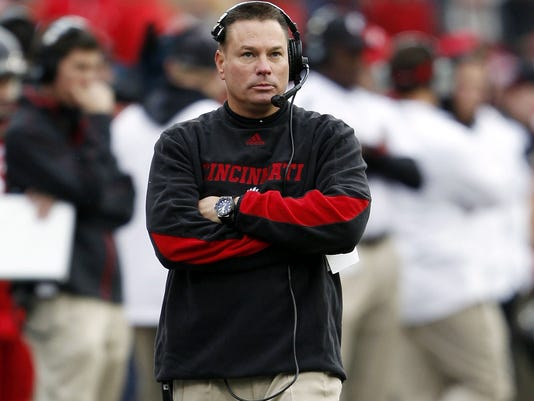 Fisher was the No1 overall in the NFL draft of 2013 drafted by Kansas City Chiefs.
Butch was selected wide receivers coach at West Virginia for two years 2005 and 2006 before he went to Central Michigan. Under his leads, the Mountaineers had a combined 22-3 and won the Sugar Bowl against Georgia. He worked as an assistant at Central Michigan University during seven years between 1998 and 2004, served an offensive coordinator from 2002 to 2004, as a running backs coach from 1999 to 2004 and a tight ends coach in 1998. Butch served also an offensive coordinator at Ferris State for two years from 1995 to 1997 and at Wilkes University between 1993 and 1994.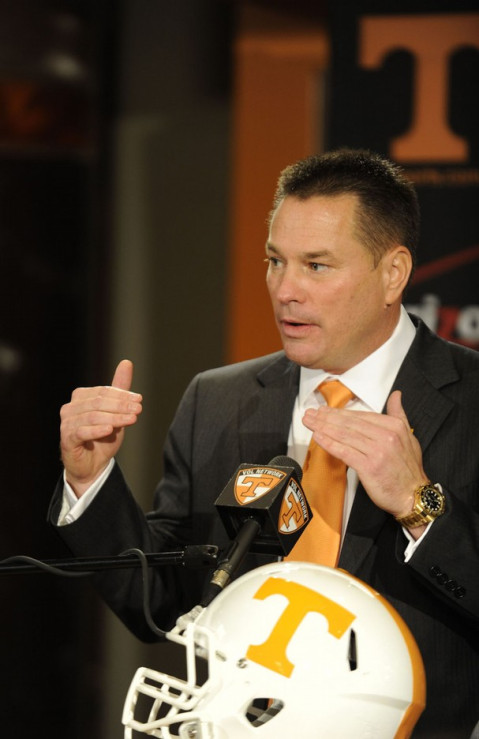 Is Butch Jones married?
Butch is married to Barbara who is his longtime girlfriend. Today they have three sons; Alex, Adam and Andrew. Today he lives with his family a wealthy life in Michigan.
What is Butch Jones salary? Net Worth
Butch's net worth is estimated around $15 million with annual earnings of $4,6 million.