Biography
Alonzo Harding Mourning Jr., professionally famous as Alonzo Mourning, is a professional basketball player from the United States. He has been a part of the National Basketball Association for over 15 years when he mostly played for Miami Heat. Alonzo is known for his majestic height and tough athletic body. The sportsman has established himself as one of the leading basketball players ever lived in America. Famous for his giant appearance, Alonzo is also well-known by the nickname 'Zo'. Mourning played most of his games at the center.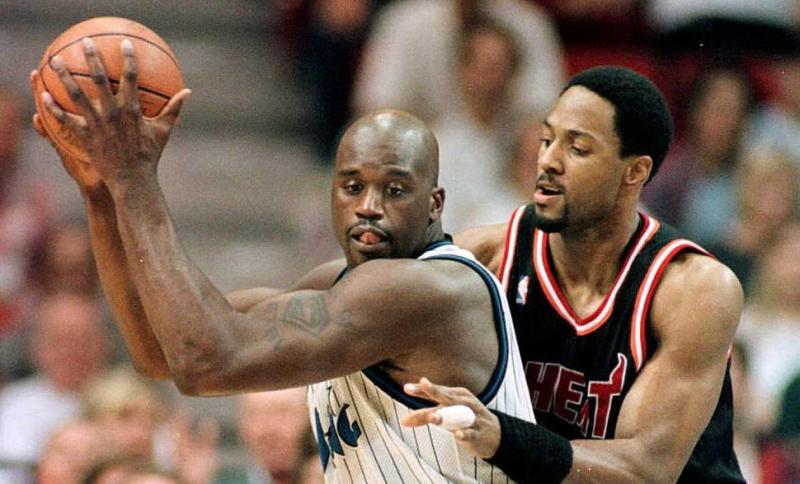 The robust guy started his basketball career from Georgetown University. He has proved himself as one of the best defensive players. This is what helped him earn the 'NBA Defensive Basketball Player of the Year' award twice. Furthermore, he received the 'NBA All-Defensive Team' title in recognition of his exceptional skills. Alonzo had to suffer from health issues during his career. He underwent a serious kidney transplant due to severe health problems caused by kidney failure. After the transplant, he made an impressive comeback and led the Miami Heat to win the 2006 NBA championship.
Although most of his career years were dedicated to Heat, yet he also played for some other prominent teams such as New Jersey Nets and Charlotte Hornets. The veteran in the world of basketball said goodbye to his team Miami Heat on Mar 30, 2009. This was his official retirement from the team. On Jun 26, 2009, Mourning started to serve as the Vice President of the Heat Players' Development Program. One year later in 2010, the sports star was welcomed in Virginia Hall of Fame. The tough man also became an honorable member of the Naismith Memorial Hall of Fame. He earned many other prestigious titles before and after his official retirement from Basketball.
Who are Alonzo Mourning's Parents?
Alonzo took his first breath on Feb 8, 1970, in Virginia (Chesapeake), United States. He was named Alonzo Harding Mourning at the time of his birth. The name of his father is Alonzo Mourning Senior and his mother is known as Julia Hadnot. The star had to face family issues while he grew up. His parents were not okay together and that's the reason he witnessed quarrels and arguments between his father and mother every other day.
Unfortunately, his mom and dad parted their ways when Alonzo reached 10 years of age. It was a devastating situation for the young kid as he never wanted to lose anyone from his parents. His sister was born in the next two years and that's what brought her parents together once again. Unluckily, his parents decided to get divorced after some time. The young 'Zo' had a very tough choice. He had to choose either his mother, Julia, or his father.
"Divorce is a very pathetic thing to observe when you are a kid", he said. After the divorce, he started to live at the house of a family friend named 'Fannie Threet', who was a retired teacher.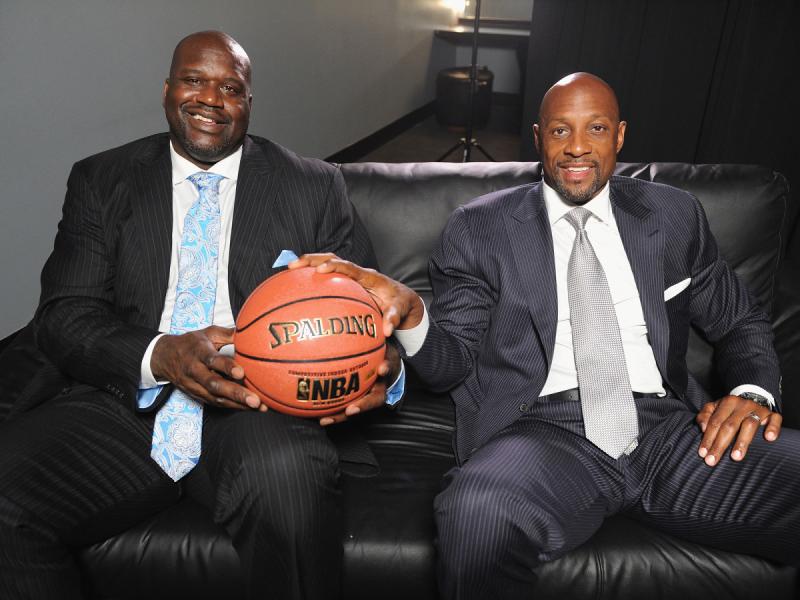 Basketball Career
Alonzo's professional basketball career is full of wonderful accomplishments. After playing at college level, he was picked up by Charlotte Hornets in the NBA draft 1992. Soon after joining the team, he became one of the prestigious players and earned an exclusive place. He kept playing for them for about three years according to the terms and conditions of the contract that he signed with Charlotte Hornets. On Nov 3, 1995, Mourning decided not to sign a new contract with the same team and rejected the extension offer from Hornets. He rejected a massive offer worth $11.2 million for the next 7 years.
In 1996, Alonzo signed a 7-year contract worth $105 million with Miami Heat. He led the Heat team and helped them win many great championships. During his association with the Miami Basketball, he showed his truly amazing abilities and made thousands of fans from around the world. Most of the people still know the player due to his firm association with Miami Heat. He remained linked with the team for most of his professional career.
After spending a successful period of 7 years, he signed a 4-year contract with New Jersey Nets. He joined the Nets as a free agent in 2003. Unfavorably, Alonzo had to retire from the National Basketball Association due to severe kidney disease. He said goodbye to the playfield on Nov 25, 2003. Doctors suggested him a complete kidney transplant to get rid of the disease. On Dec 19, 2003, he underwent a kidney transplant. The surgery was successful and soon the player returned to the basketball courtyard.
He resumed his practice sessions with the Nets in 2004. He lost his interest in the Nets after they traded away one of his favorite players, Kenyon Martin. Alonzo got traded to Toronto Raptors on Dec 17, 2004. On Mar 1, 2005, Alonzo switched back to his all-time favorite Miami Heat and signed a new contract. This time around the Heat used him as a backup resource. On Jan 22, 2009, the robust player officially announced his retirement from the NBA. He announced his retirement at the age of 38. He wasn't able to continue playing the game due to age factor.
Personal Life
Alonzo married the love of his life, Tracy. Both dated each other for a long time and finally tied the wedding knot to live a beautiful married life. The duo has been blessed with 9 beautiful kids. The names of his two sons are Alonzo III (aka Trey) and Alijah. His daughter, Myka Syndey, is very close to his heart. Trey is also a professional basketball player akin to his legendary father. He still wears the Jersey number 33 to pay tribute to his retired dad. The family is enjoying a lavish lifestyle in Pinecrest, Florida.
What is Alonzo Mourning's Net Worth?
Mourning was born to a mediocre family and suffered from a dilemma due to parents' separation at the age of 10. He lived at a family friend's home and struggled to create an exclusive identity as a professional basketball player. Today, he is one of the most successful and well-off basketball players in the United States. In 2012, he bought a $4.5 million worth two-story house in Florida. The total net worth of the tall player is estimated to be around the $70 Million.