Biography
Edward Burns is one of those celebrities who have been an all-rounder for the entertainment industry. He is an actor, writer, producer, and director. For the first time, he worked on a film 1995. But a formal career starts dates between 1995 and 1998. Further, some notable contributions include the role of Tom Sizemore in Saving Private Ryan, Jake Wig in Confidence and Travis Ryer in A Sound of Thunder. Besides, he also appears on the TV, and presently he plays the role of Bugsy Siegel in Mob City and Terry Muldoon in Public Morals.
When was Edward Burns born?
Burns was born to a Roman Catholic family in New York on the 29th day of January 1968. His mother, Molly nee McKenna was a manager at a federal organization and his father Edward J Burns was a cop and a public relations officer. His family mainly has the Irish roots and some Swedish history. Mary is his elder sister while Brian, a screenwriter is the youngest brother. Ahead of that, his initial schooling was conducted in New York on Long Island. Even he went to one of the high schools on Long Island. Later he went to SUNY Oneonta University.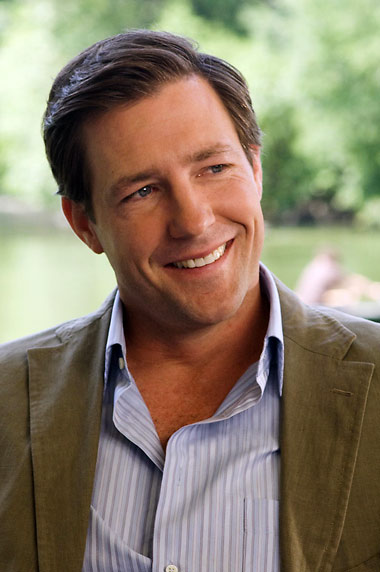 Movie Career
During the college days, Burns got a chance to work as the production assistant for the film The Doors. That was his very first job in the movies industry. But that did not give a proper start to his career. Soon after that film, he stepped away from the media career for some time. Later he found a job at Entertainment Tonight, a production company, as the gofer.
During those days, he started working on one of his own projects which were titled The Brothers McMullen. That was a comedy film which Burns wrote, directed, produced, financed and even acted in it. Soon as the film was completed, Burns got his film to be premiered at Sundance Film Festival. The film received a good reception and paved the ways for Burns into the movies industry.
A year later he started working on the drama She's the One. As like the other projects, he wrote the play, directed it and even appeared in it. Alongside the cast included Amanda Peet, Cameron Diaz, and Jennifer Aniston. Within the next five years, he worked on Sidewalks of New York.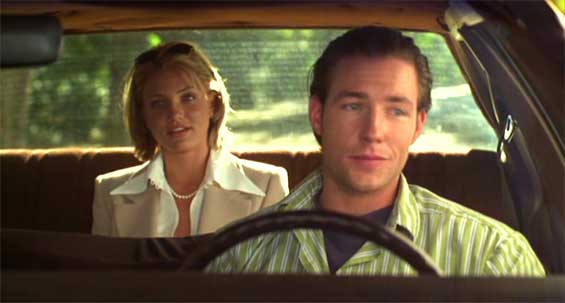 Besides his own projects, he also appeared in films like Saving Private Ryan and Confidence. But his appearing ratio is not so high compared to many other celebrities. Well, this is mainly because he prefers to bring his own ideas ahead. One such example was "Looking for Kitty" which was created within a budget of $200,000 and its shooting was done using a Panasonic handheld camera.
In 2007 Burns worked on another film Purple Violet, which was launched exclusively for the iTunes. Just after that, he was offered a guest role in Entourage and was also in the main cast of Will & Grace. In the same year, he joined hands with Virgin Comics to work on Dock Walloper a comic series which was later to be converted into a movie. After a couple of years, he appeared in The Lynch Pin, which he also wrote and directed. This series was launched on the internet.
Then was the Nice Guy Johnny which was another small budget film that was displayed at the 2010 Tribeca Film Festival. In the next year, the Tribeca Film Festival was going to reach 10 years of its service. Following that, Burns worked on Newlyweds in which he acted as Buzzy and he also wrote and directed that film. And this film broke the record of his all other low budget creations as it only required 12 days and $9,000.
Well, Burns has also introduced a screenwriting contest in 2012. He was working as the Board of Advisers for Scripped when he suggested them to organize this contest as it would get the company screenplay scripts that could be furnished ahead to the producers.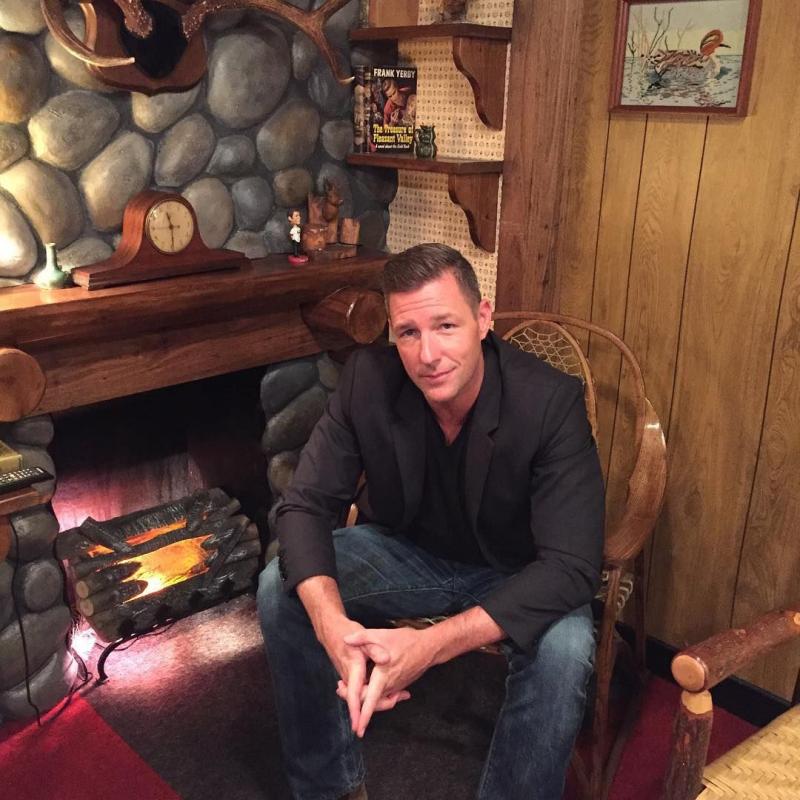 His latest appearance was in "Summertime" as Jack Flynn. But after that, he has not worked in any other films as an actor. Instead, he is concentrating on his own projects. Ahead of that, Burns had been nominated 6 times for various awards and he won 4 out of them. He won two awards in 1995 for The Brothers McMullen. In 1999 he shared an award with the cast of Saving Private Ryan. His latest award is from the Boston Film Festival as the best director for the film Nice Guy Johnny in 2010.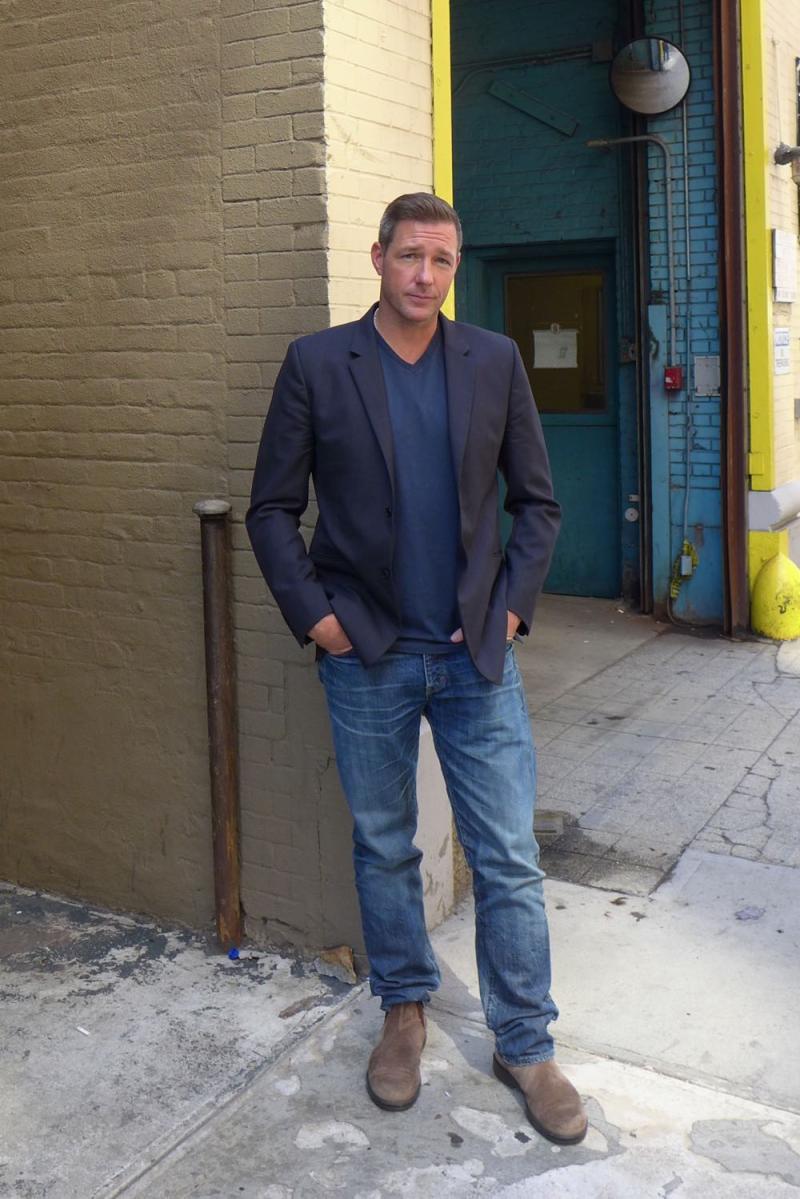 Who is Edward Burns Married To?
In the year 2000, Burns met Christy Turlington at a party. Their meeting took a dramatic shape and they started dating. By the end of that year, the couple engaged. Well, being a part of the Showbiz means a lot of conspiracy would move around you and your partner. Same happened with this couple. After they bought a property in New York, the couple separated.
The reasons remained unknown for some time, but later it was assumed that Bono (Paul David Hewson) was a reason for the dissolution of that relationship. But the actual story remained concealed. Finally, in 2003, the couple met again and they decided to get married. In that very same year, they had a daughter named Grace. And three years after that they had a boy named Finn.
How much is Edward Burns's Net Worth?
Burns has contributed to plenty of ventures where he works as the producer, writer, director, and even actor. Through all those sources he gathered up a net worth of $18 million.