Biography
Khaled Mohamed Khaled or DJ Khaled was born on the 26th of November, 1975. He is mainly known as a disc jockey from America. He has also worked as songwriter, record producer and record executive. He is also a famous media personality in the whole world and has a huge fan following on social platforms. He was the president of 'Def Jam Records South' in 2009. He left it in 2012. 'We the Best Music Group' was co founded by him. He judged the show 'The Four', a singing competition platform.
About
Khaled's birthplace was in New Orleans, Louisiana. His parents are Palestinian. There manes are not known in the media, but they were also Arab musician. Khaled got the inspiration and encouragement from his parents to take music as his career. He also has a brother named Alec Ledd or Alaa Khaled. He is an actor.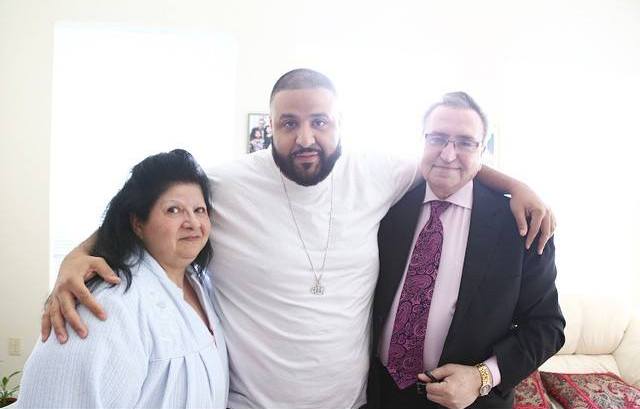 Career
From his early childhood, he showed his interest and love in soul music and rap. When he grew up, he used to work in music stores. He helped many famous artists like Birdman, Mavado and Lil Wayne to build their successful career while working in Odyssey, a music store in New Orleans. He left that store and started his journey as a DJ in, mixing dancehall, hip-hop and reggae soundclashes.
He did a radio gig on a pirate radio station. He shifted to Miami in 1998. He co-hosted the show 'The Luke Show' with Luther Campbell. He did another radio show 'The Takeove' in 2003. His few famous monikers which are used by him are 'Arab Attack', 'Terror Squadian', 'Big Dog Pitbull', 'The Don Dada', 'Beat Novacane', 'Mr. Miami', etc.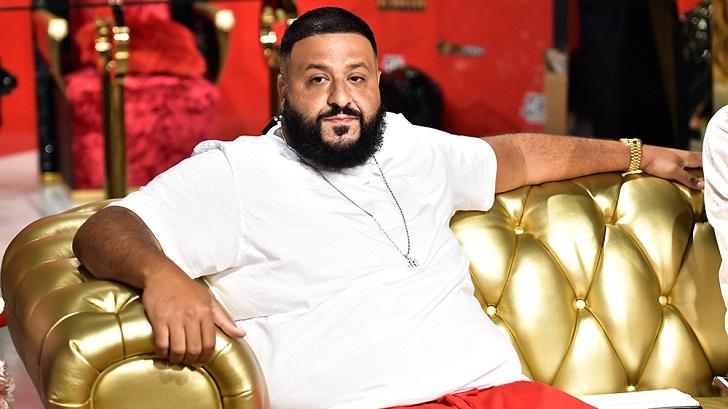 DJing
His first album 'Listennn... the Album' was released in 2006. It grabbed the no. 12 position on the 'US Billboard 200' chart. His second album 'We the Best' released in 2007. In his single 'I'm So Hood' from his second album, he worked with Plies, T-Pain, Rick Ross and Trick Daddy. The song 'We Takin' Over' which listed on 28th position on the 'US Billboard Hot 100' got the gold certificate from the RIAA. He worked as a guest appearance in the album '5 * Stunna' by Birdman. Other artists like, Rick Ross, Lil Wayne, Young Jeezy and Dre were also featured on the same song with him.
His third album was released in 2008. It was named as 'We Global'. Akon, Lil' Boosie, Rick Ross, Trick Daddy, Plies and Ace Hood were there on the single 'Out Here Grindin'. 'Victory' was his fourth album which released in 2010. But the sale was not very high like the previous albums. He signed a contract with 'Cash Money Records' and also with 'Universal Motown'. His seventh album was 'Suffering from Success' was released in 2013.
The name was inspired from the health issue that he was facing at that time. Lil Wayne, Rick Ross and Drake worked on the first single titled as 'No New Friends' of this album. In 2013, he proposed Nicki Minaj with a ring via MTV. But some believe that he did the stunt for promoting his new released single 'I Wanna Be with You'. Rick Ross, Minaj and Future were featured on that song. He partnered with 'Bang & Olufsen', a Danish audio product company for launching 'We the Best Sound' his own line of headphones.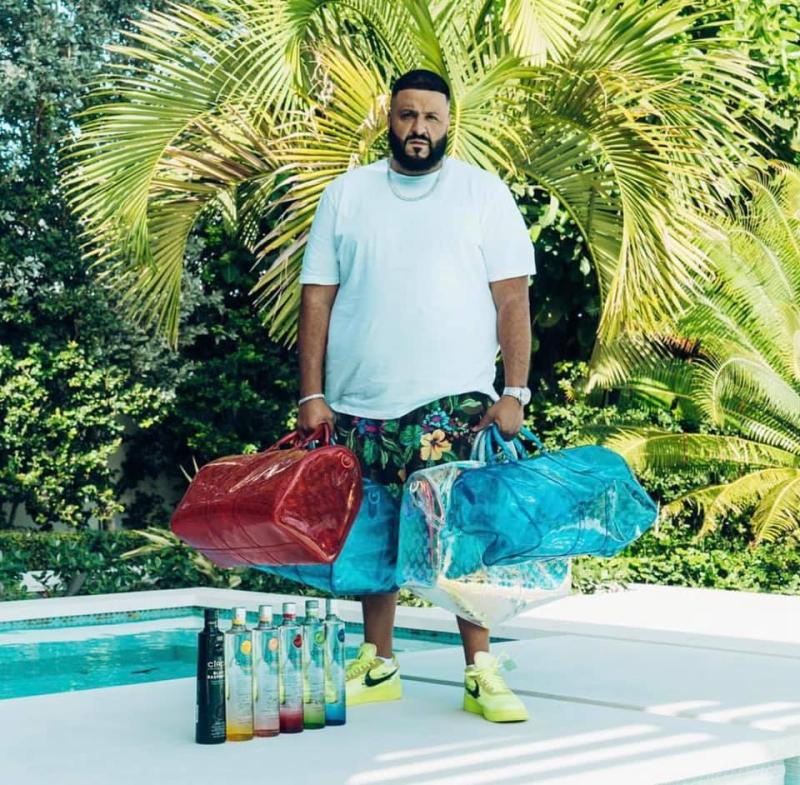 In 2015, his eighth studio album 'I Changed A Lot' was released. In the same year he ended his contract with 'Cash Money Records'. During 2015-2016, he released a few videos on Snapchat about his life and success. It made him immensely popular. The sensation was described as a 'living meme'. His tenth album 'Grateful' was released in 2017. Jay-Z and Beyoncé were featured in 'Shining', the main single of this album. His 11th album 'Father of Asahd' is released in 2019 which already received the RIAA: Gold.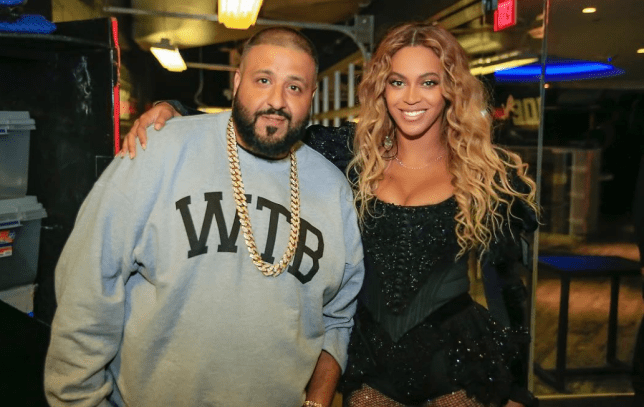 His music videos are, 'Holla at Me', 'We Takin' Over', 'Born-N-Raised', 'I'm So Hood', 'Grammy Family', 'Out Here Grindin', 'Go Hard', 'Fed Up', 'Put Your Hands Up', 'Welcome To My Hood', 'I'm On One', 'It Ain't Over Til It's Over', 'Take It to the Head', 'I Wish You Would', 'Bitches & Bottles (Let's Get It Started)', 'I Did It For My Dawgz', 'Don't Get Me Started', 'No New Friends', 'I Wanna Be with You', 'Never Surrender', 'They Don't Love You No More', 'Hold You Down', 'How Many Times', 'You Mine', 'Gold Slugs', 'I Got the Keys', 'Nas Album Done', 'Do You Mind', 'I'm the One', 'Wild Thoughts', 'Intro (I'm So Grateful)', 'On Everything', 'It's Secured', 'I Believe', 'No Brainer', 'Higher', 'Just Us', 'Celebrate', 'Jealous', 'Holy Mountain', 'You Stay', 'Wish Wish', 'Weather the Storm', etc.
Personal life
In real life, he is married to Nicole Tuck, his long time girl friend. He has a son named Asahd Tuck. On the 23rd of October, 2016, the birth process was shown live on his personal Snapchat account.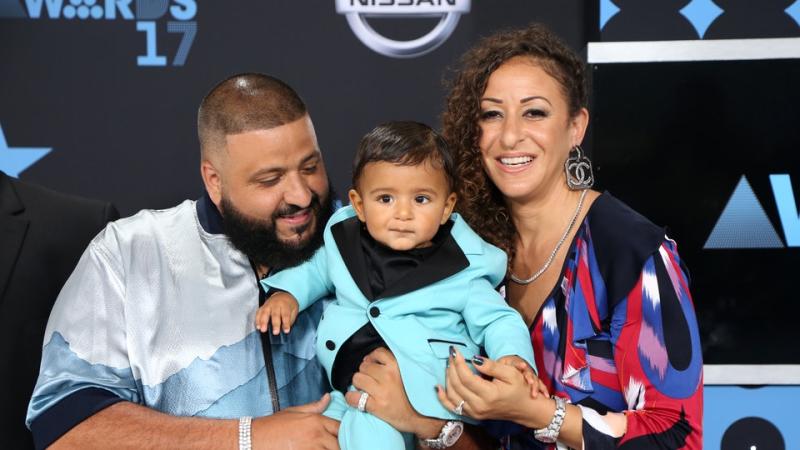 Legal issues
After releasing his last album 'Father of Asahd', he stated that he wanted to take legal action. His 100,000 sales of the last album were disqualified, which according to him was unfair. For this reason he could not get the first position on the list. So, he wanted to file lawsuit against the 'Billboard Chart'.
In 2018, Both Khaled and Floyd Mayweather Jr, a professional boxer were faced charges from the SEC or the U.S. Securities and Exchange Commission. They hid the fact that, they were promoting ICOs or initial coin offerings in exchange for a payment. Khaled was given $50,000 for the promotion by Centra Tech Inc. for promotion. Later they settled the issue with SEC with $750,000 as a fine. Khaled has been banned for two years for promoting anything related to securities or digital items.
Net worth
DJ Khaled's net worth is about more than $35 million.