Biography
What is Chantel Jeffries famous for?
Chantel Jeffries is an American model, actress, DJ, YouTube personality, and Instagram influencer. She became famous after being spotted with singer Justin Bieber in January 2014. She has gained a lot of attention for her romantic relationships and friendships with famous people. She has millions of followers on Instagram and she has modelled for many well-known brands. She is currently working on her career as a DJ and her debut album is supposed to be released soon.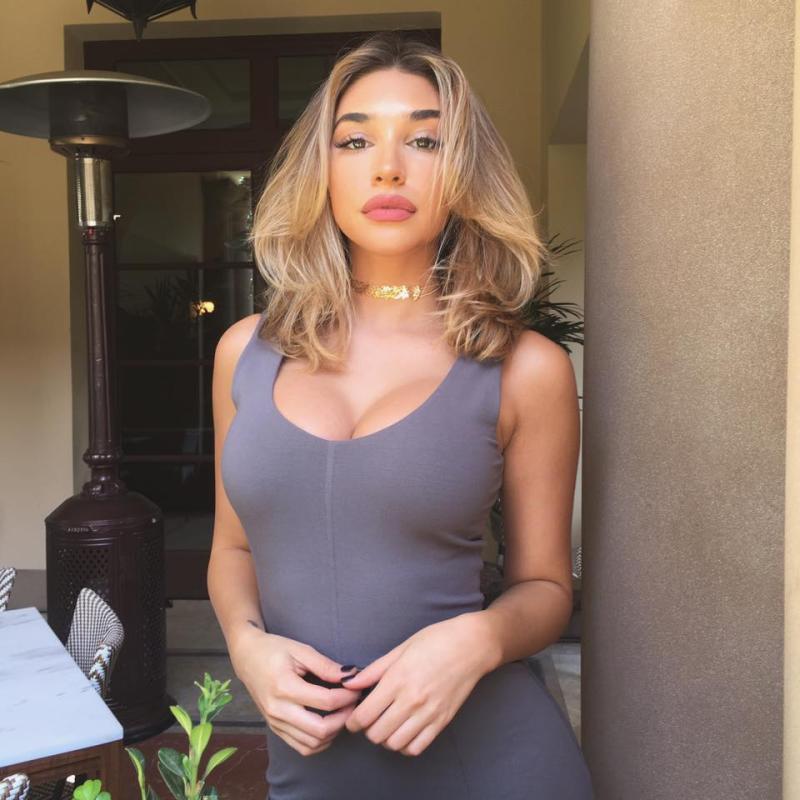 About
Chantel Taleen Jeffries was born on October 1, 1992, in the city of Coronado, California. Her father is Colonel Edward Jeffries. He is a retired Marine Corps general who currently works for a military training company. Her mother's name is Kathleen Jeffries. She has a sister, named Selah Jeffries. Selah is four years younger and has a YouTube channel. Chantel and her family constantly moved around because of her father's job. She spent a large part of her childhood in the city of Jacksonville, North Carolina. She attended many different schools and graduated from the Massaponax High School in Virginia. She then studied Fine Arts and Communication Arts at the Florida International University.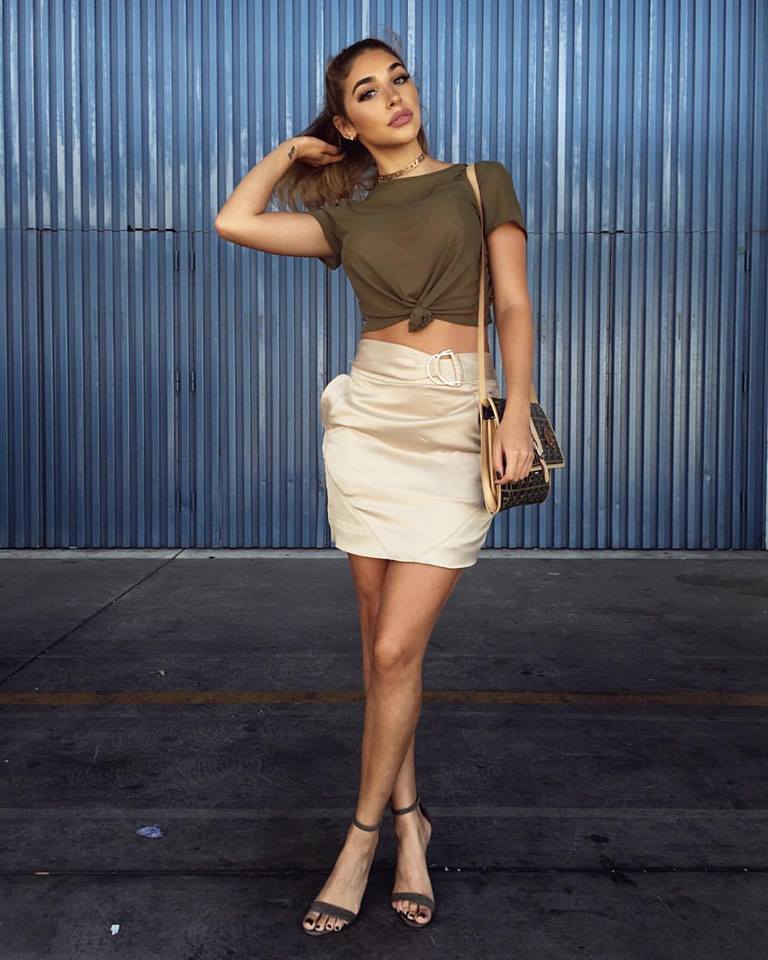 Career
Chantel Jeffries initially gained some attention after she started posting her pictures on Instagram. She eventually signed with the Wilhelmina Modelling Agency in Miami. She has appeared in a campaign for Good American Jeans, a line started by reality star Khloe Kardashian. She is a spokesperson for the makeup brand Loreal and she has appeared in a campaign for the clothing brand Guess. In 2016, she appeared in the romantic comedy The Perfect Match and the comedy A Weekend with the Family. She started her own YouTube channel, where she posts her music, her beauty secrets, and her everyday life.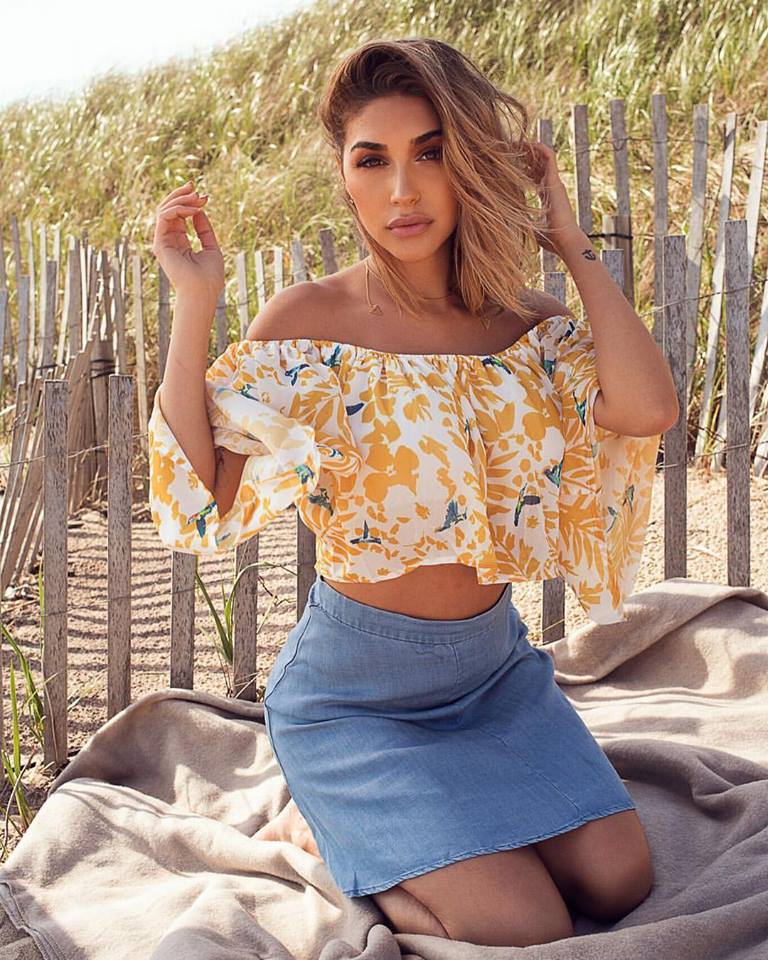 DJ career
In 2015, Chantel became interested in starting a career as a DJ. She eventually managed to sign a deal with Universal Records. Her debut album is called Miscalculated Luck and it has not been released yet. She released her debut single, titled "Wait", on May 4, 2018. The single features musician Vory and rapper Offset. It reached number 10 on the Billboard Dance Chart and number 4 on the Billboard Dance Digital Chart.
On June 5, she released a vertical music video for "Wait". She released her second single, titled "Both Sides", on July 13. The single features musician Vory. She released her third single, titled "Better", on August 10. The single features musician Vory and rapper BlocBoy JB. It managed to reach number 32 on the Billboard Dance Chart. She released her fourth single, titled "Facts", and its lyric video, on February 1, 2019. The song features rappers BIA, Rich the Kid, and YG. Later that year, she released her fifth single, titled "Chase the Summer". The song features singer Jeremih and the music video was released on June 5.
Chantel Jeffries often uses the stage name Ceejay the DJ. On October 2, 2015, she performed at Shaka Zulu in London, England. She started touring regularly in 2018. In January 2018, she performed at an exclusive Oscar party hosted by Vanity Fair magazine. On March 19, 2018, she performed at the Centennial Hall at Fair Park in Dallas, Texas. In April, she performed at the popular Coachella Festival. On August 5, she made an appearance at the Hi Ibiza club in Spain. On September 2, she performed at the Temple Nightclub in San Francisco. In October 2018, she appeared at the LIV Nightclub in Miami Beach and the PRYSM Nightclub in Chicago.
On January 26, 2019, she appeared at NOTO Philadelphia. In February 2019, she performed at the Jewel Nightclub in Las Vegas, Cle in Houston, and the Liv Nightclub in Miami Beach. In March, she appeared at the OMNIA Dayclub in San Jose del Cabo, Mexico, Belly Up in Aspen and E11even in Miami. In April, she performed again at Cle and NOTO Philadelphia. On May 10, she performed at KAABOO in Arlington, Texas. In June, she appeared at LIV in Miami, the Cabana Pool Bar in Toronto, New City Gas in Montreal, and the Ocean Resort Casino in Atlantic City. In July, she performed at Omnia in San Diego and Jewel in Las Vegas.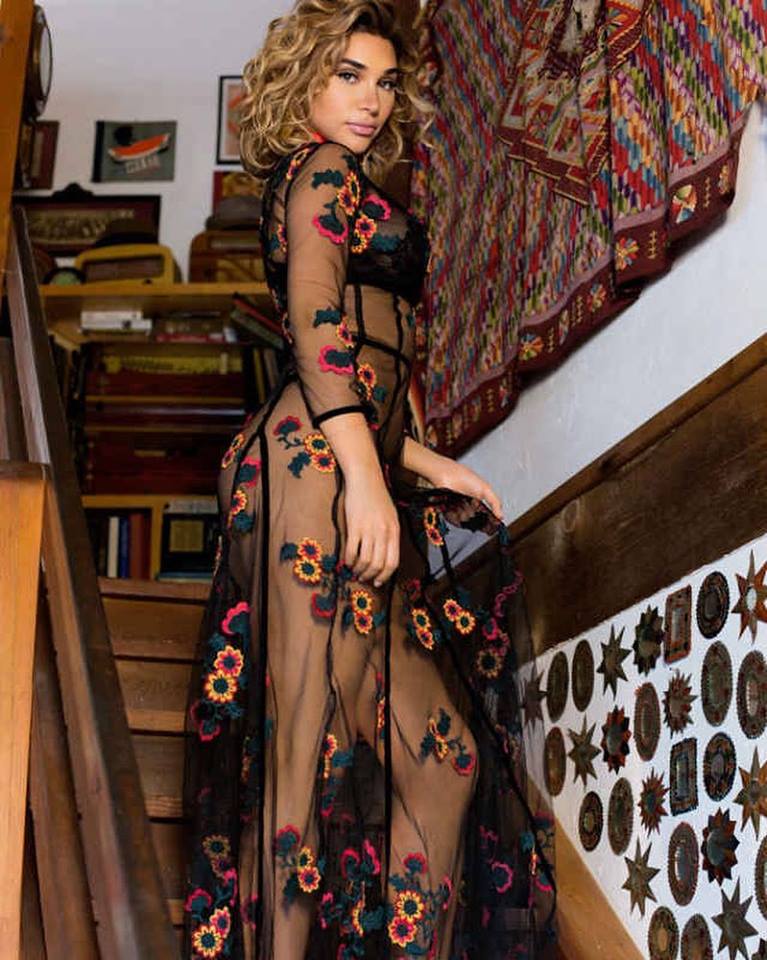 Who is Chantel Jeffries dating? Personal life
In high school, Chantel reportedly stabbed one of her classmates in the arm. The police eventually arrested her for an assault with a deadly weapon. The authorities set up a court hearing, but the victim refused to show up and testify, so the case was dropped. When she became famous, Chantel gave an interview claiming that the story was false. Later on, the police arrested her for driving 90 mph in a zone that was limited to 70 mph.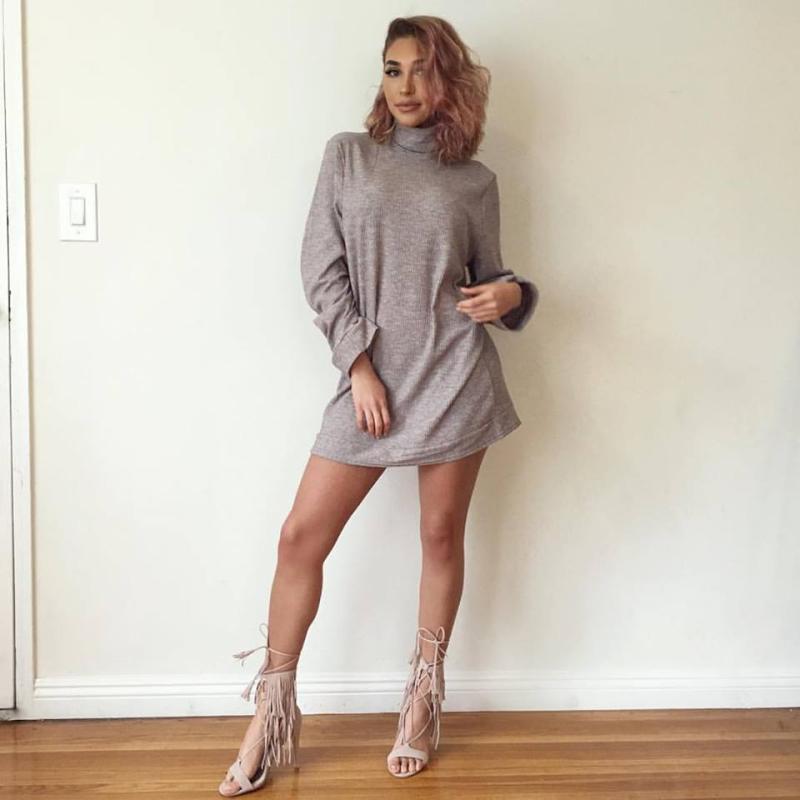 In January 2014, the police caught singer Justin Bieber speeding in Miami. They stopped him and checked his alcohol levels. The results showed that he had consumed plenty of alcohol, so the police arrested him. Chantel was in the car together with Justin. The police took her into custody as well and took her mugshot. Soon after that, she and Justin paid the bail and the police set them free. Her mugshot was later posted online, making her very famous.
Many magazines and online gossip sites speculated about her relationship with Justin. She claimed on several occasions that the two of them were just friends and denied being in a romantic relationship with him. Later on, the paparazzi spotted them on Panama Beach and having dinner at several restaurants in Miami and Los Angeles. In 2018, after Justin married model Hailey Baldwin, Chantel claimed in an interview that she was happy for them.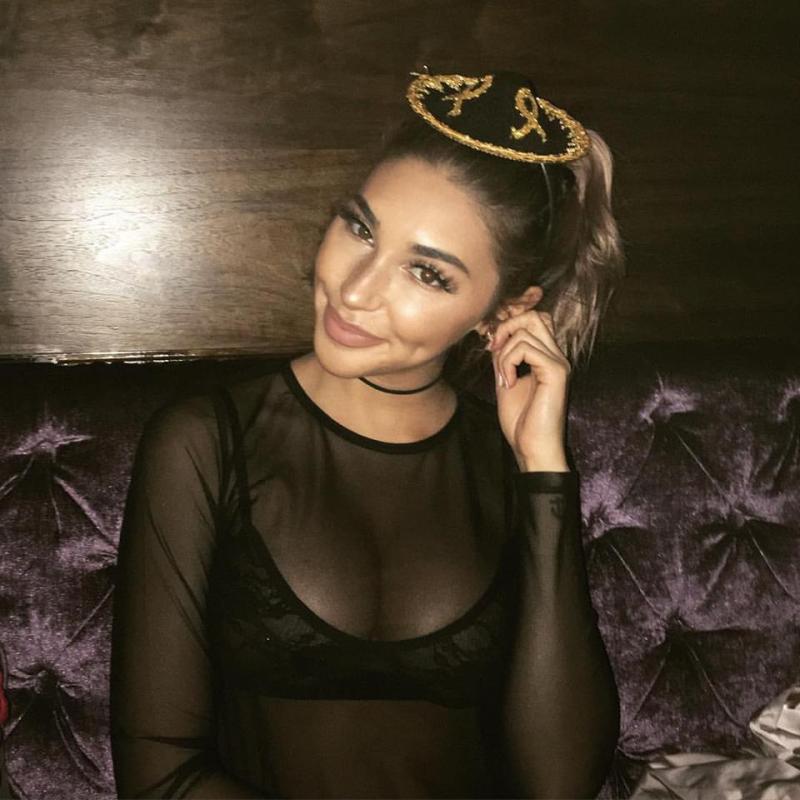 From May to September 2015, Chantel reportedly dated the rapper Travis Scott. From January to March 2016, she was linked to NBA player Jordan Clarkson. From March to August 2016, she dated NBA player Kyrie Irving. In July 2017, the paparazzi spotted her out on several dates with actor Wilmer Valderrama. In November 2017, she was linked to YouTube star Logan Paul. In April 2018, she was linked to singer The Weeknd. In June 2019, she was spotted out with musician Machine Gun Kelly.
Chantel has maintained a long friendship with Catherine Paiz, a young model known for her marriage and family with Austin McBroom. She is also friends with many famous influencers, such as Sarah Snyder and Alissa Violet.
Net worth
Chantel Jeffries' net worth is estimated to be around one million dollars.