Biography
Who is Sarah Snyder?
Sarah Snyder who was born on July 30, 1995 is an American Instagram celebrity and fashion model. She first gained popularity as the girlfriend of movie star and rap artist Jaden Smith.
Who are Sarah Snyder's parents?
Sarah Snyder was born and raised in New York. She eventually moved to California to pursue a modeling career. Her father is a successful businessman. We are not sure what her mother is doing for a living. Unfortunately, Sarah has never shared her parents' names. It's unclear if she has any siblings.
Instagram career
Sarah Snyder has always been passionate about fashion and modeling. She created her sarahfuckingsnyder Instagram account in October 2015. Her first upload was a photo of her in a t-shirt with her mugshot. The picture has amassed 28 thousand likes. Sarah primarily posts professional photoshoots and selfies. She has also shared photos of herself alongside models Sofia Richie and Duckie Thot. As of May 2022, she has amassed 2 million subscribers. As a model, Sarah promoted many popular clothing brands, including Pretty Little Thing, Forever 21, Fashion Nova, Calvin Klein and Oh Polly. She has appeared on the covers of Vogue and Elle. Sarah is also an aspiring actress that has starred in four films.
Does Sarah Snyder have a boyfriend?
Sarah Snyder is currently single. In 2015, she began dating actor Jaden Smith. After two years of being together, the couple split up. They never shared the reason behind their break-up, but there were speculations of infidelity on Sarah's part. She also dated a model and influencer, Ian Connor. In November 2017, Sarah was spotted having dinner with movie star Leonardo DiCaprio. The news sparked rumors of their relationship, but neither of them confirmed it.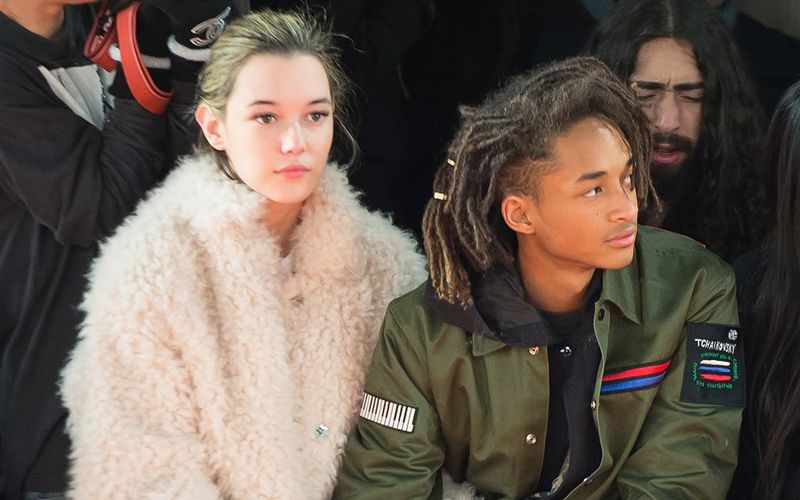 How much is Sarah Snyder's net worth?
Sarah Snyder's net worth is approximately estimated at 8 million dollars.