Biography
Don Cheadle was born on the 29th November, 1964. His full name is Donald Frank Cheadle Jr. He is an actor, director, author, producer and writer. Currently he lives in Santa Monica, California with his family. Now, at the age of 54 he is still doing fantastic roles and also doing lots of activities for humanity.
About
Don Cheadle's birth place was in Kansas City, Missouri. His father, Donald Frank Cheadle Sr. was a psychologist. His mother, Bettye Cheadle was a teacher. He spent his childhood in different cities. He went to 'Hartley Elementary School'. In 1982, he got his graduation from 'East High School'. He has a sister named Cindy. His brother's name is Colin. He attended the 'California Institute of the Arts' and achieved his degree in Fine Arts. His friends encouraged him for trying in films.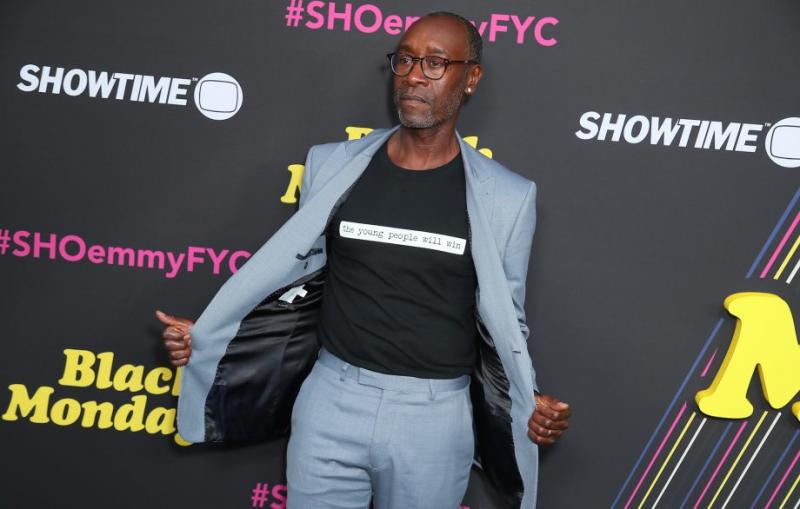 Movie career
In 1985, he acted in 'Moving Violations', a comedy film where the role was an employee in a burger joint. In 1987, he did a role in the movie 'Hamburger Hill'. Then, he worked in 'Hill Street Blues'. His role was a teenager who had learning difficulties. It was a small role in the 7th season, 19th episode. After that, he worked in 'Night Court' in 1988 as a 16 years teenager.
In the movie, 'Colors', Cheadle played the role Rocket. He worked in the music video of singer Angela Winbush in 1989. The song was a hit number 'It's the Real Thing', where Cheadle's role was a worker in a car wash. He appeared in an American sitcom 'The Fresh Prince of Bel-Air' for the episode 'Homeboy, Sweet Homeboy'. Will Smith also worked there. He also worked in 'The Golden Girls' and 'Picket Fences'.
He got the recognition after doing the film 'Devil in a Blue Dress' in 1995. The story of this film was written keeping the 1940's black community of LA in mind. By doing the role Mouse Alexander, he won the award from the 'Los Angeles Film Critics Association' in best supporting actor category. He also achieved 'National Society of Film Critics' and got nominations for different award ceremonies. He got the lead role in the movie 'Rebound: The Legend of Earl "The Goat" Manigault' in 1996. In 1997, he did the movie 'Volcano'.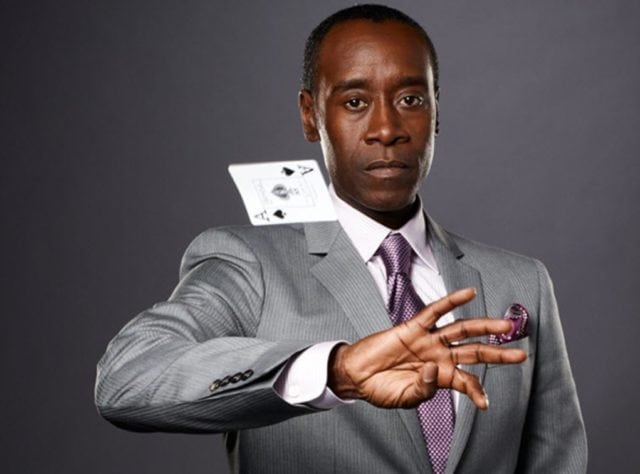 He worked in 'A Lesson Before Dying', 'The Rat Pack' and 'Things Behind the Sun'. In the 9th season of the series 'ER', Cheadle played a role of a medical student who had Parkinson's disease. After that, he worked in The Family Man, Rosewood, Traffic, Ocean's Eleven, Boogie Nights and Out of Sight. In 2000, he received the Screen Actors Guild Award for the movie 'Traffic'. He is well known for playing challenging roles.
In 2007, he did a comedy drama named 'Reign Over Me' with Adam Sandler, another great Hollywood actor. Unfortunately, it did not do well in the box office.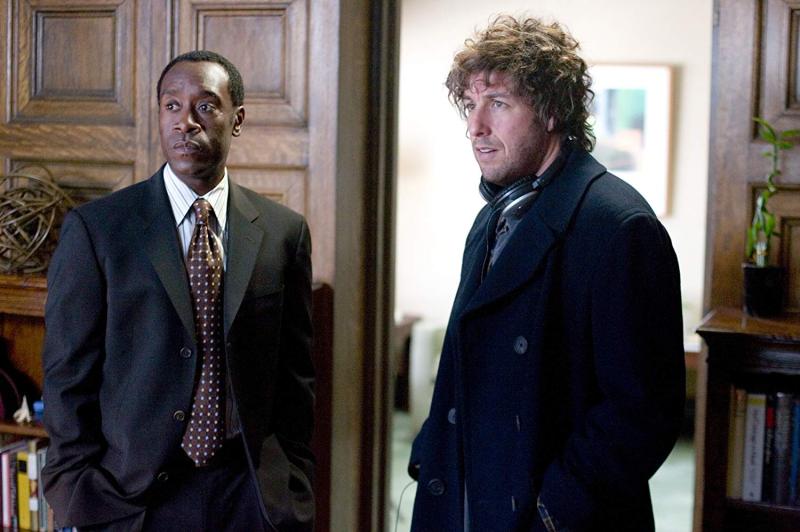 His movies are, 'Hamburger Hill', 'Colors', 'Roadside Prophets', 'The Meteor Man', 'Bulworth', 'Traffic', 'Mission to Mars', 'Rush Hour 2', 'Things Behind the Sun', 'Manic', 'Ticker', 'Abby Singer', 'The United States of Leland', 'Ocean's Twelve', 'After the Sunset', 'The Assassination of Richard Nixon', 'Hotel Rwanda', 'Crash', 'The Dog Problem', 'King Leopold's Ghost', 'Reign Over Me', 'Talk to Me', 'Ocean's Thirteen', 'Darfur Now', 'Traitor', 'Hotel for Dogs', 'The People Speak', 'Brooklyn's Finest', 'Iron Man 2', 'The Guard', 'Flight', 'Iron Man 3', 'Avengers: Age of Ultron', 'Miles Ahead', 'Kevin Hart: What Now?', 'Captain America: Civil War', 'Avengers: Infinity War', 'Captain Marvel', 'Avengers: Endgame'.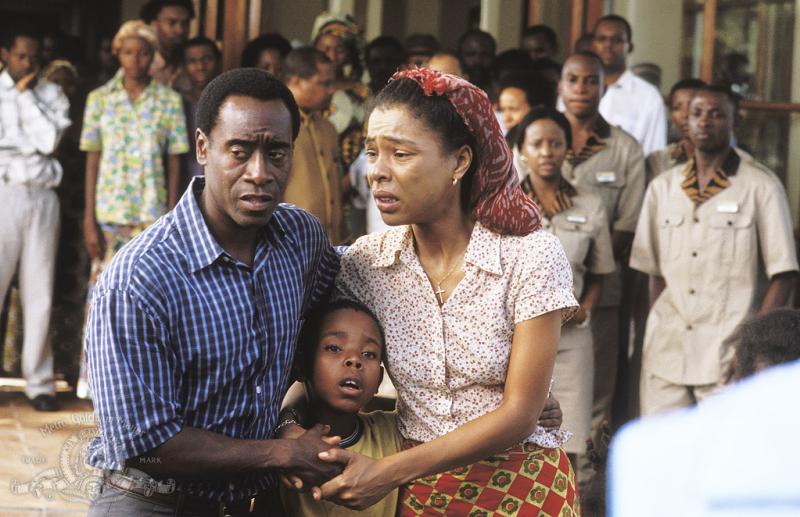 His TV series are, 'Fame', 'L.A. Law', 'Sidekicks', 'Hill Street Blues', 'The Bronx Zoo', 'Night Court', 'Hooperman', 'Booker', 'China Beach', 'The Fresh Prince of Bel-Air', 'Hangin' with Mr. Cooper', 'The Golden Palace', 'Lush Life', 'Picket Fences', 'A Lesson Before Dying', 'Rebound: The Legend of Earl "The Goat" Manigault', 'The Bernie Mac Show', 'The Simpsons', 'Fail Safe', 'ER', '30 Rock', 'MADtv', 'House of Lies', 'Thursday Night Football', 'Years of Living Dangerously', 'DuckTales', 'Lip Sync Battle', 'Black Monday', 'Saturday Night Live'. In Duck tales, he gave his voice for the episode 'The Shadow War'. He still works in 'Thursday Night Football' as a narrator.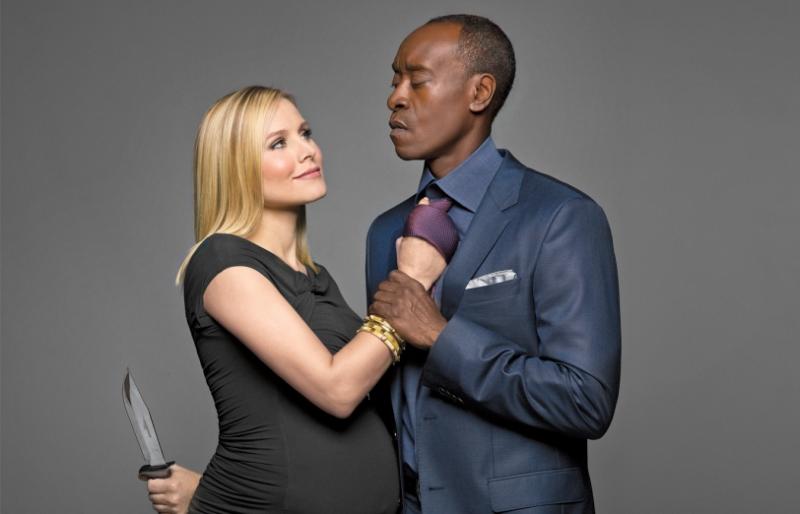 He is now working in 'Space Jam 2' which will release in 2021. He also produced a few TV series and movies like 'Crash', 'Talk to Me', 'St. Vincent', Miles Ahead', 'Traitor', 'Darfur Now' and 'Prince of Darkness'. He directed four episodes of the TV series 'House of Lies' and one episode of 'Vanity Fair: Decades'. He also directed the movie 'Miles Ahead'.
Personal life
In real life, he is married to his long time girlfriend Bridgid Coulter, an actress and his co-star of the film 'Rosewood'. He is blessed with two daughters. They are Imani Cheadle and Ayana Tai Cheadle.
He took part on the series 'African American Lives 2'. After performing a DNA test, it revealed his Cameroonian origin.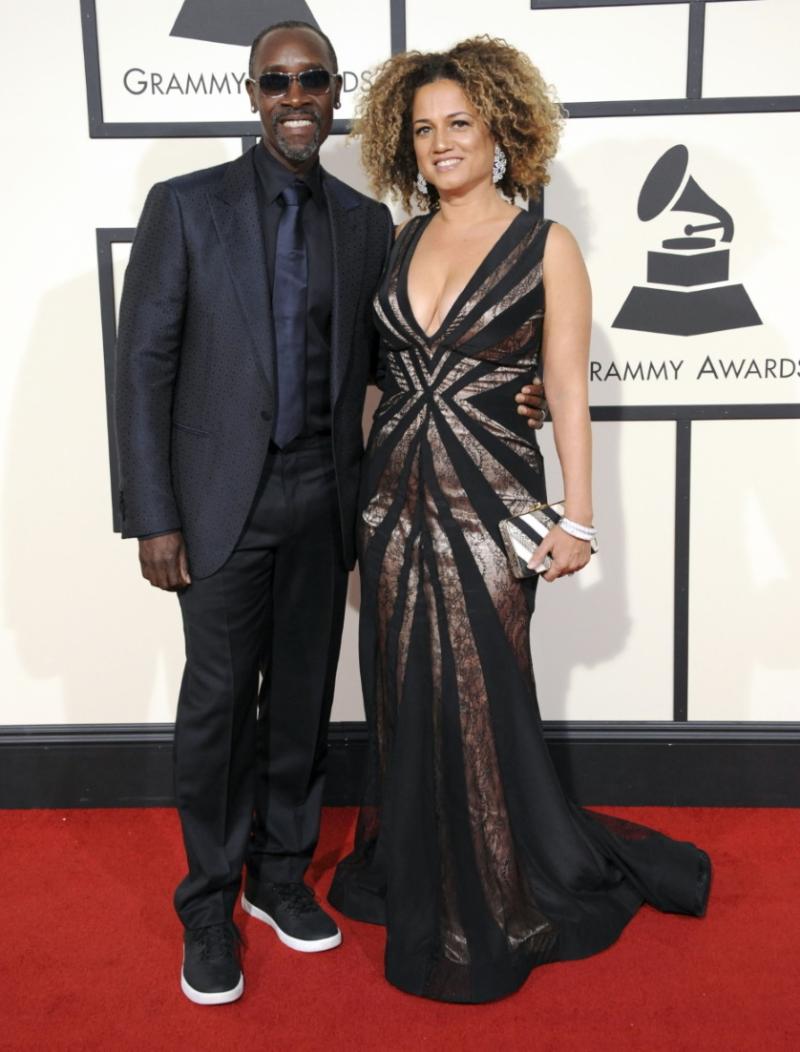 Activism
He worked to stop the genocide and torture in Darfur, Sudan and Rwanda. He is a co-founder of 'Not On Our Watch Project' with other artists like Matt Damon, George Clooney, Jerry Weintraub, Brad Pitt and David Pressman. They are working against mass atrocities. He also works with the United Nations for creating awareness for climate change. He helped to found 'Ante Up for Africa poker' for holding a charity event related to poker player.
The money that earned is given to Darfur and Rwanda victims. He was selected as UN's goodwill ambassador for 'United Nations Environmental Program' in 2010. A documentary series 'Years of Living Dangerously' were created by Cheadle and Harrison Ford for telling the true story of climate change and solutions. He is a board member of 'Citizens' Climate Lobby'.
Net worth
Don Cheadle has a net worth of $35 million (approx.).