Biography
Charisma Carpenter is an American television and movie actress. She is best known for her role in the popular supernatural drama TV series Buffy the Vampire Slayer and its spinoff, Angel. She played the character of Cordelia Chase, a popular high-school cheerleader. Carpenter has starred in many other TV series, such as Charmed and Veronica Mars. She has also appeared in several films, including the Josh Kirby... Time Warrior series and The Expendables series.
About
Charisma Carpenter was born on July 23, 1970, in the city of Las Vegas, Nevada. Her father, Don Carpenter, worked as a salesman. Her mother, Christine Carpenter, worked in a bird sanctuary. When she was nine years old, she joined a dancing troupe that performed in the city. She spent her freshman year of high school at the Bishop Gorman Prep School.
After that, she and her parents moved to the city of Playas de Rosarito, Baja California, Mexico. Shortly after that, they left Playas de Rosarito and moved to San Diego, California. There, she attended the Chula Vista School of the Creative and Performing Arts and the Bonita Vista High School.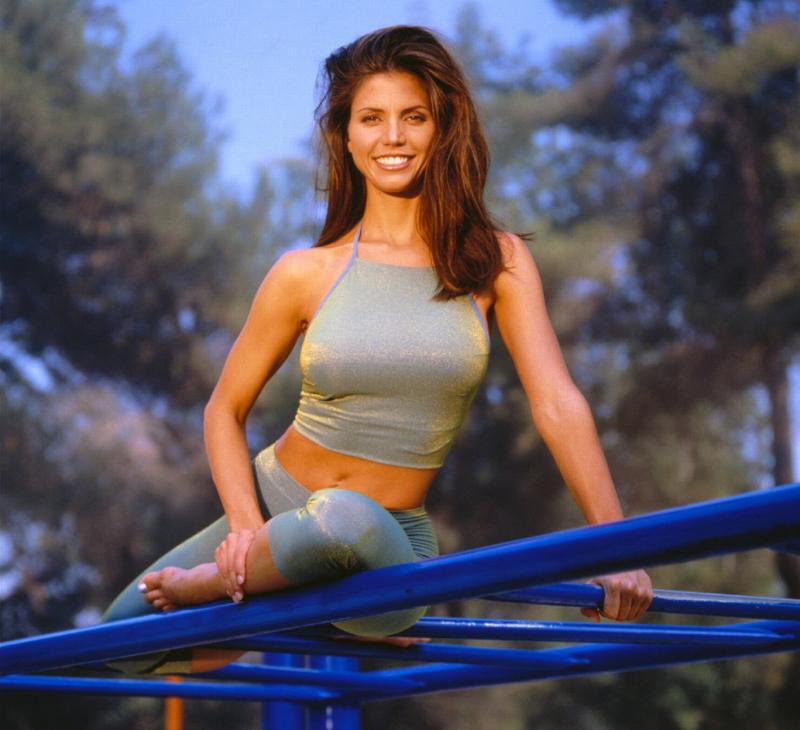 After her graduation, Carpenter went on a long trip to Europe with her friends. She then returned to San Diego and took several different jobs. She worked as a property manager, an aerobics instructor, and a clerk in a video store. She also briefly worked as a cheerleader for the San Diego Chargers. In 1991, Carpenter and two of her friends were attacked while swimming in San Diego. The attacker was Henry Hubbard, a serial rapist and former police officer. Carpenter and her friends managed to escape. They helped the police capture Hubbard and convict him for his previous attacks. She later described her experiences with the event on the TV show Surviving Evil.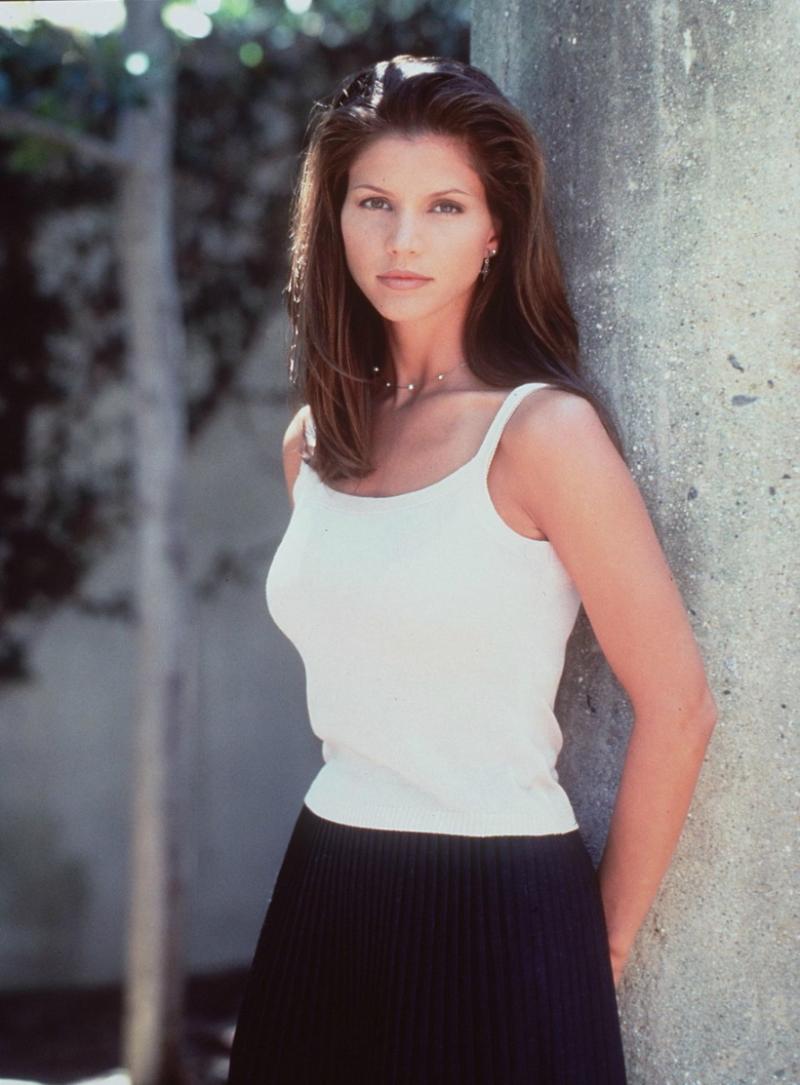 TV career
In 1992, Carpenter moved to Los Angeles for college. She was soon discovered by a talent agent while she was working as a waitress. She appeared in more than 20 commercials, including one for the deodorant Secret Dry. In 1994, she made her television debut in an episode of Baywatch. The following year, she played a caterer on an episode of Boy Meets World. She then landed the main role in the short-lived teen soap opera Malibu Shores. In 1996, she auditioned for the supernatural drama series Buffy the Vampire Slayer.
She originally auditioned for the role of Buffy Summers, but she ended up getting the role of Cordelia Chase, a popular cheerleader. The show gained great popularity and it became the greatest success of Carpenter's career. After the third season, she left the show and starred in its spinoff, Angel. Her role in Angel was even bigger and she stayed on the show until its fourth season. She returned for one final appearance in season five.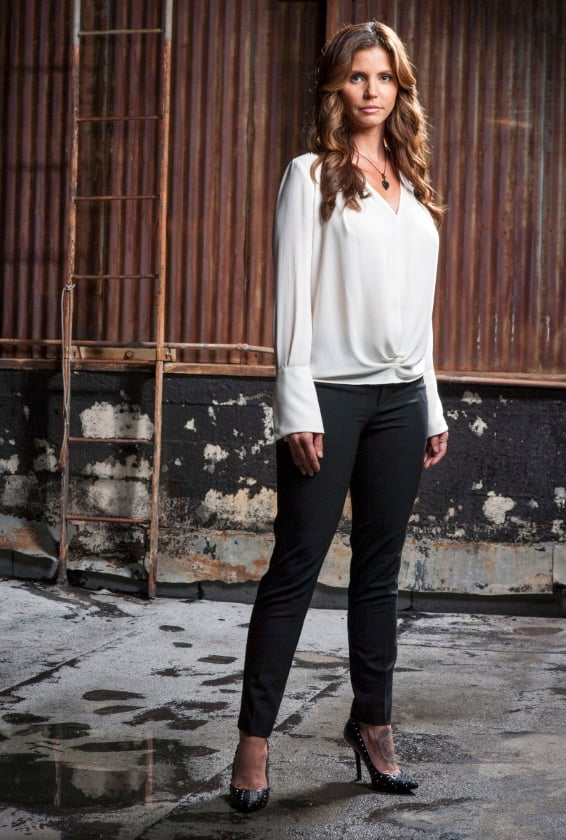 In 1999, Carpenter had a voice role in an episode of the animated series Hey Arnold. She then appeared in an episode of Strange Frequency. In 2003, she took the lead role in the TV romantic comedy film See Jane Date. That same year, she appeared in four episodes of the comedy-drama Miss Match. In 2004, she starred in the TV film Like Cats and Dogs, as well as the TV series The Division and LAX. She appeared in several episodes of the fantasy drama series Charmed in the role of a demon named Kyra. In 2005 and 2006, she had the recurring role of Kendall Casablanca in the series Veronica Mars.
In 2006, she starred in many television films, including Cheaters' Club, Voodoo Moon, Relative Chaos, and Flirting with Danger. In 2007, she appeared in the sitcom Back to You and the comedy-drama series Greek. She later reprised her role in Greek. In 2008, she starred in two episodes of the TV drama Big Shots. That same year, she took part in a Buffy the Vampire Slayer reunion event at Paley Fest. She joined many of her former co-stars, such as Sarah Michelle Gellar, Seth Green, Michelle Trachtenberg, and Nicholas Brendon.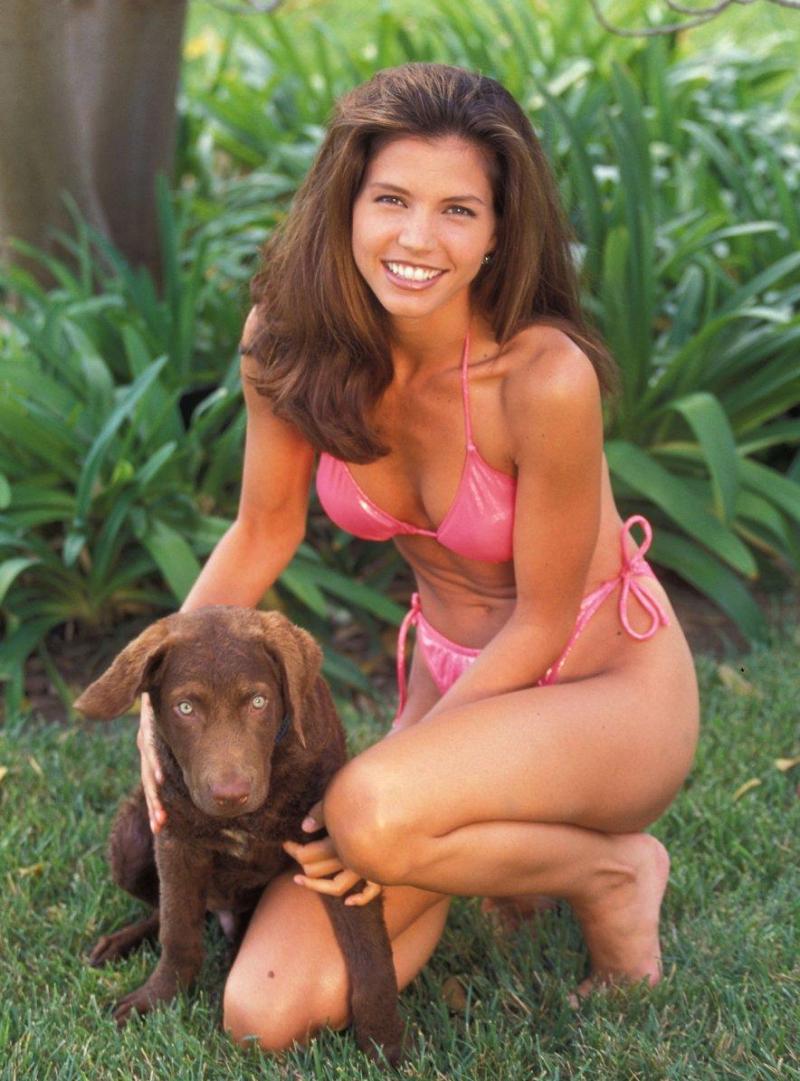 In 2009, Carpenter appeared in the TV series Legend of the Seeker and CSI: Las Vegas. She then starred in the TV films House of Bones and Crash Site: A Family in Danger. In 2011, she appeared in the TV series Burn Notice and Supernatural. She took part in the TV films Deadly Sibling Rivalry, A Trusted Man, and Haunted High. In 2012, she took one of the main roles in the teen drama mystery series The Lying Game. In 2013, she became the host of the series Surviving Evil.
The show aired on Investigation Discovery and depicted the survivors of criminal attacks. She then appeared in the crime series Blue Bloods and Sons of Anarchy. She starred in two more TV films, titled A Horse Tail and Mommy's Secret. She appeared in the popular series Lucifer, Scream Queens, Chicago P. D. and Criminal Minds: Beyond Borders. In 2019, she starred in No Good Nick and 9-1-1.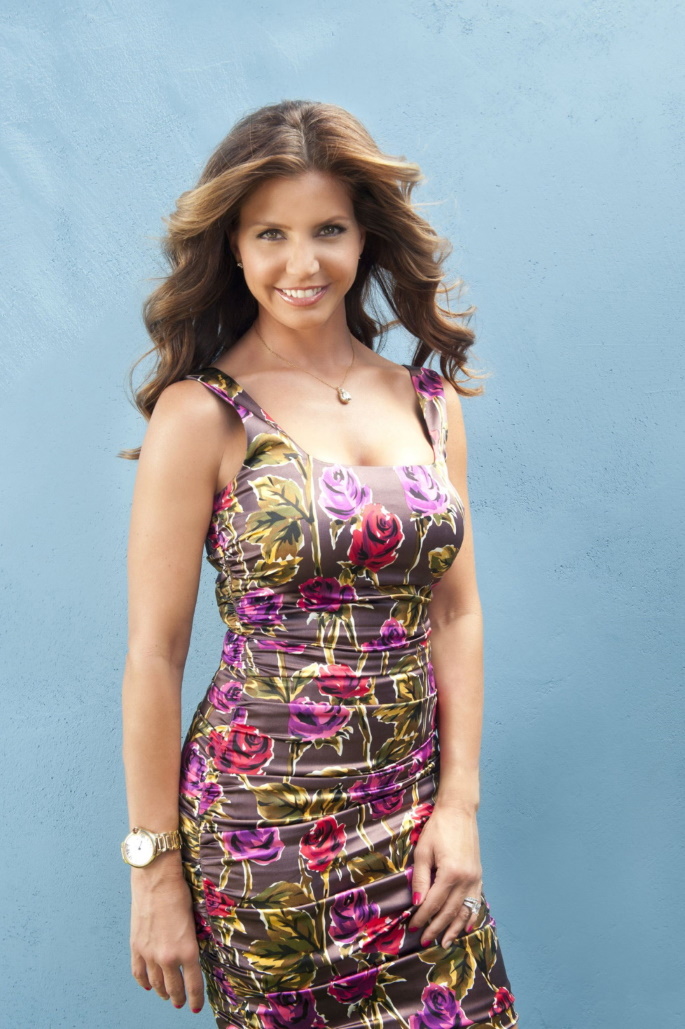 Movie career
In 1995, Carpenter took the role of Beth Sullivan in the fantasy film series Josh Kirby... Time Warrior. She later reprised her role in the second and sixth instalments of the series. In 2003, she played a woman named Kim in What Boys Like. In 2010, she starred in the British horror film Psychosis. That same year, she played the role of Lacy in the action film The Expendables. She starred in The Expendables 2 in 2012. That same year, she also starred in the film Heaven's Door.
In 2015, she appeared in Bound, a parody of Fifty Shades of Grey. She then starred in the films Girl in Woods and Street Level. In 2018, she appeared in Mail Order Monster and The Griddle House. In 2019, she starred as Melanie Killian in the film Pegasus: Pony with a Broken Wing.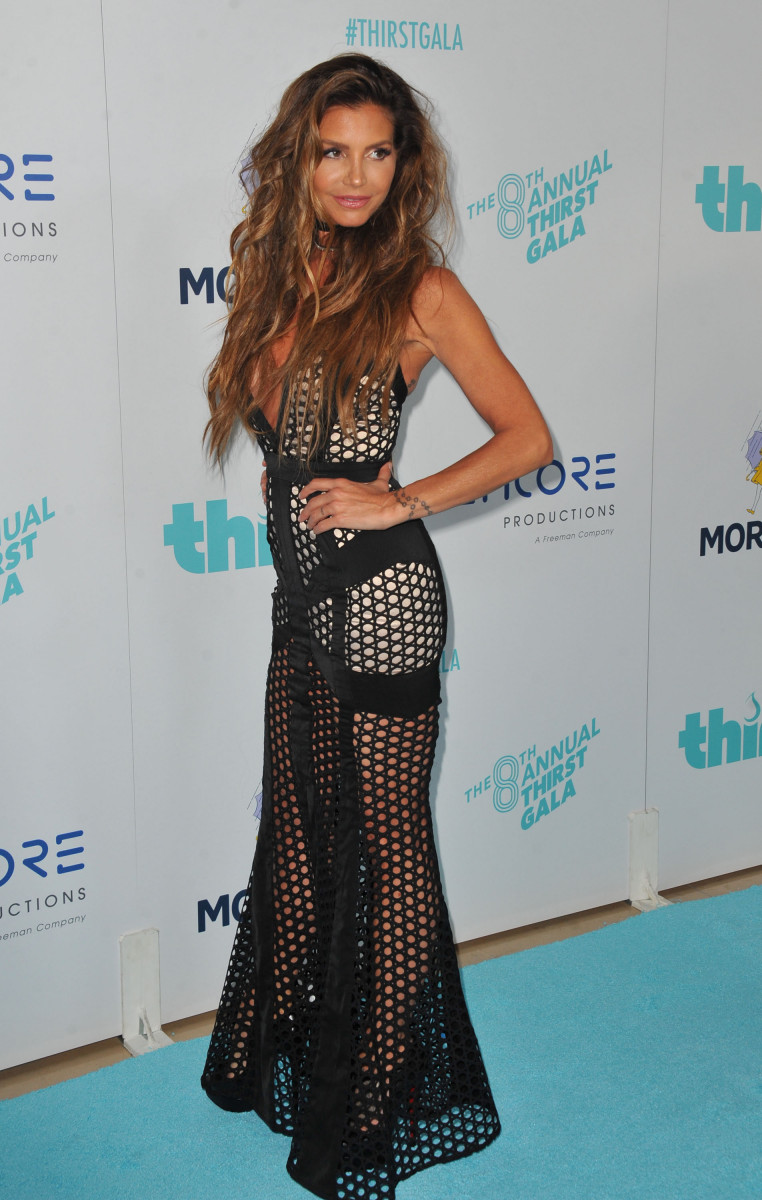 Who is Charisma Carpenter married to? Personal life
In 1997, Charisma Carpenter started dating a man named Damian Hardy. The couple got married in a ceremony in Las Vegas on October 5, 2002. On March 24, 2003, they had their first and only child, a boy named Donovan Charles Hardy. The couple split up around the end of 2007 and they got a divorce in July 2008.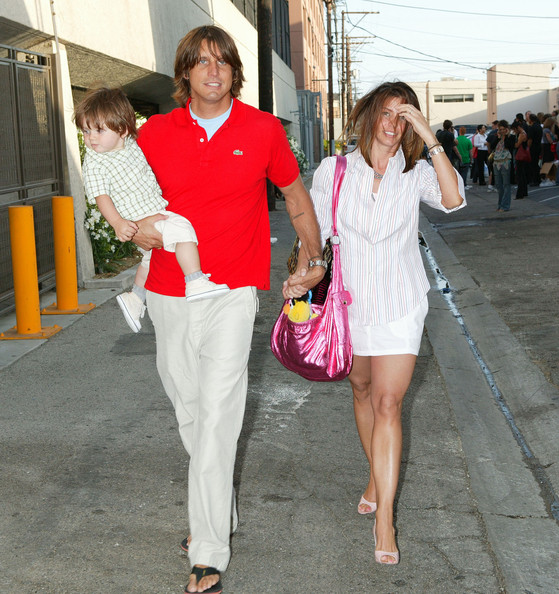 How much is Charisma Carpenter net worth?
Charisma Carpenter has a net worth of about $ 4 million.