Biography
The bold and beautiful, Bella Thorne, is a desirable dancer, actress, model, and singer from the American showbiz industry. She is popular everywhere due to versatile looks and splendid appearance. The seductive beauty stepped into the world of professionalism as a child model. She has successfully appeared in more than 60 television commercials, 20 big-screen movies and television series. Bella received worldwide recognition after portraying the role of CeCe Jones on Disney Channel's Shake it UP! TV series. People from all over the world have appreciated her acting skills in various TV and film projects.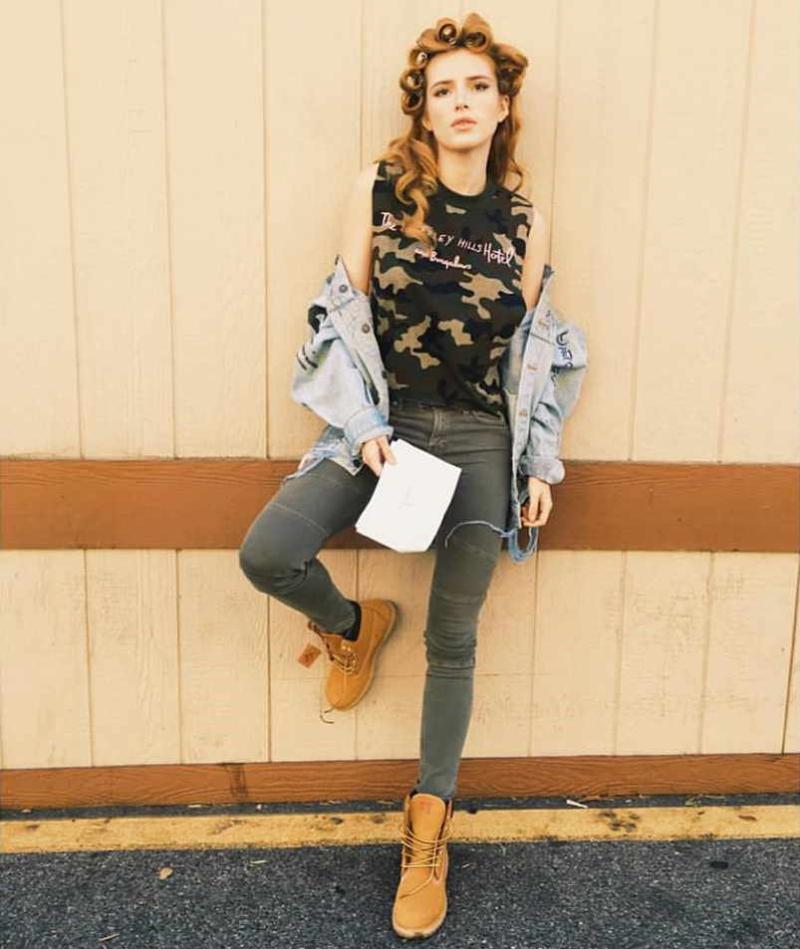 In 2008, the stunner played the role of Ruthy Spivey in the prestigious TV series called 'My Own Worst Enemy. It was broadcasted for viewers on NBC television network. Furthermore, she received applaud for her splendid work as Tancy Henrickson in the 4th season of 'Big Love'. This was a fantastic drama series broadcasted on HBO from Mar 2006 to Mar 2011. The star girl also performed as 'Paige Townsen' in Freeform's drama 'Famous in Love'. It was aired from 2017 to 2018. The girl has been featured in many other television shows.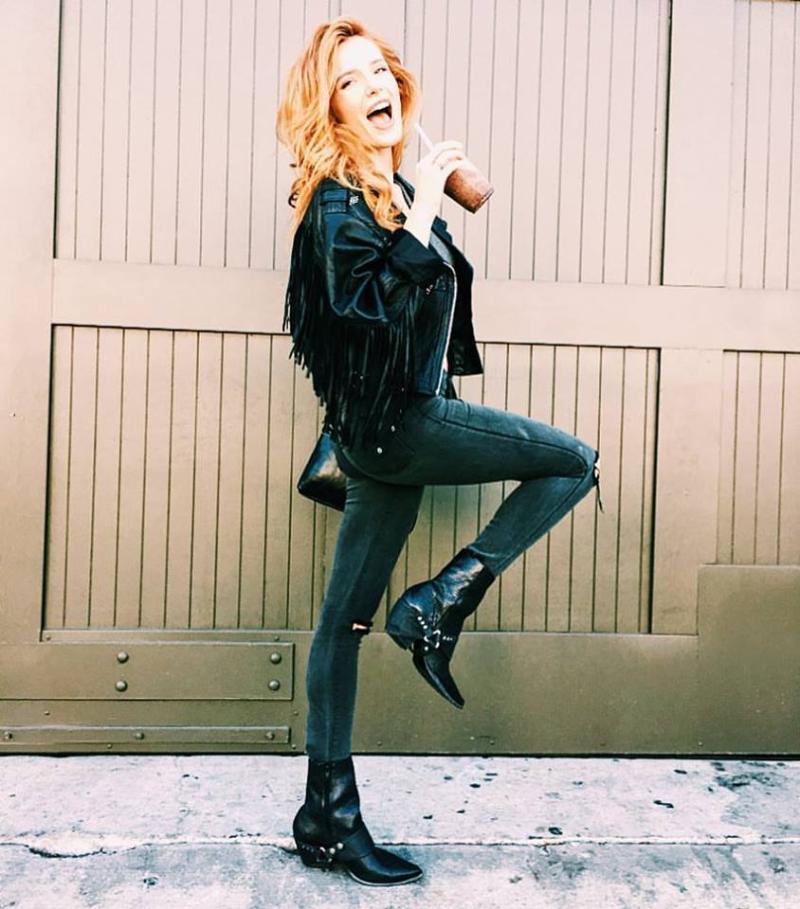 Thorne has worked in numerous hit movies in her professional acting career. In 2003, she took own her first big-screen project in form of movie 'Stuck on You', in which she played the role of MC Sideline. After taking a 4-year long break, she made a dazzling comeback in 2007 by portraying different characters in four movies. Names of these films were The Seer, Craw Lake, Blind Ambition, and Finishing the Game. There are many other hit movies that make her one of the most sought-after actresses from the American film industry.
Who are Bella Thorne's Parents?
Bella was born in Pembroke Pines, Florida on Oct 8, 1997. She was born to a Spanish-speaking family. That's why Spanish is her mother tongue and the language that she spoke as a child. Her father's name is Delancey Reinaldo and mother is known as Tamara Thorne. The father of the beautiful model belongs to Cuban ancestry. Unfortunately, he lost life in a road accident in 2007. Thorne belongs to an Italian, German, English, Irish, and Welsh descent when it comes to talking about her maternal side.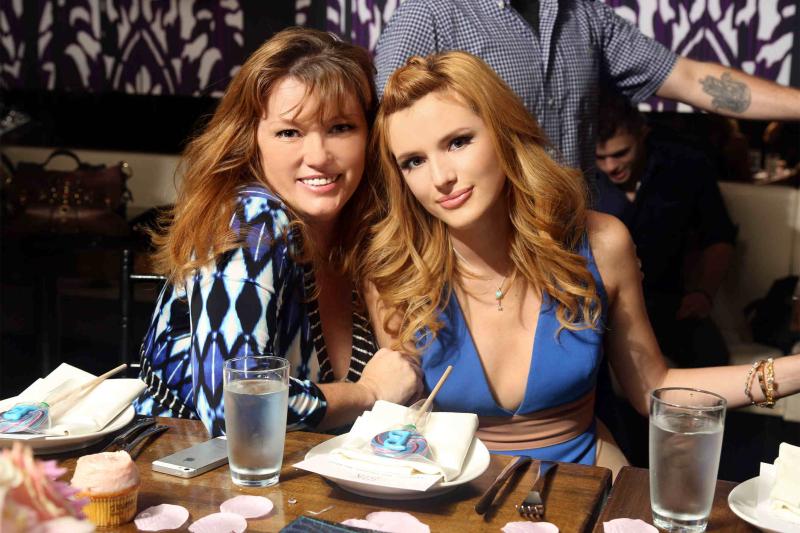 Thorne has three beautiful siblings who are also working as professionals in the acting world. Her mother was a single lady who raised four kids after the death of his father. The family of five suffered from the financial crisis as they didn't have any strong support. In order to get rid of poverty, she started working as a child artist in different television dramas and commercials.
She began to support her family at a very young age when other kids usually play around. The beautiful girl was sexually abused as a teenager when she was around fourteen. Unfortunately, she could never identify the abuser. She was studying in the first grade when the pretty girl was diagnosed with Dyslexia. After being bullied by other students, she preferred homeschooling for years.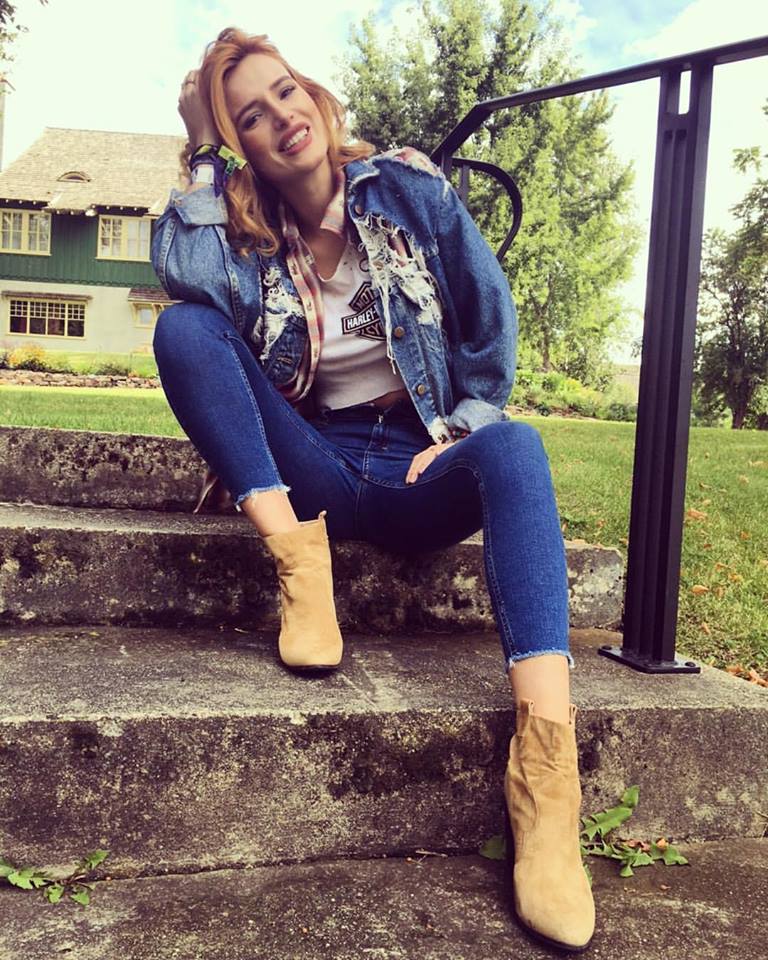 Study skills of the little girl began to improve after she attended a Sylvan Learning Center. She overcame her inability to read by consecutively reading and writing everything she found. The ambitious girl never let her mother down with educational grades. She proved herself to be a good student from the beginning of the study career.
Movie Career
Taking an official start from 2003's movie 'Stuck on You', she continued to outshine other stars with back to back hit movies. In 2007, she appeared in four hit films including The Seer, Craw Lake, Blind Ambition, and Finishing the Game. In 2009, she appeared as a Psych out Girl in the short film 'Water Pills'. The same year Bella worked as Angela Smith (young) in the supernatural horror movie 'Forget Me Not'. Directed by Tyler Oliver, it was premiered on Aug 24, 2009. The performance of Thorne received a huge appreciation from everyone.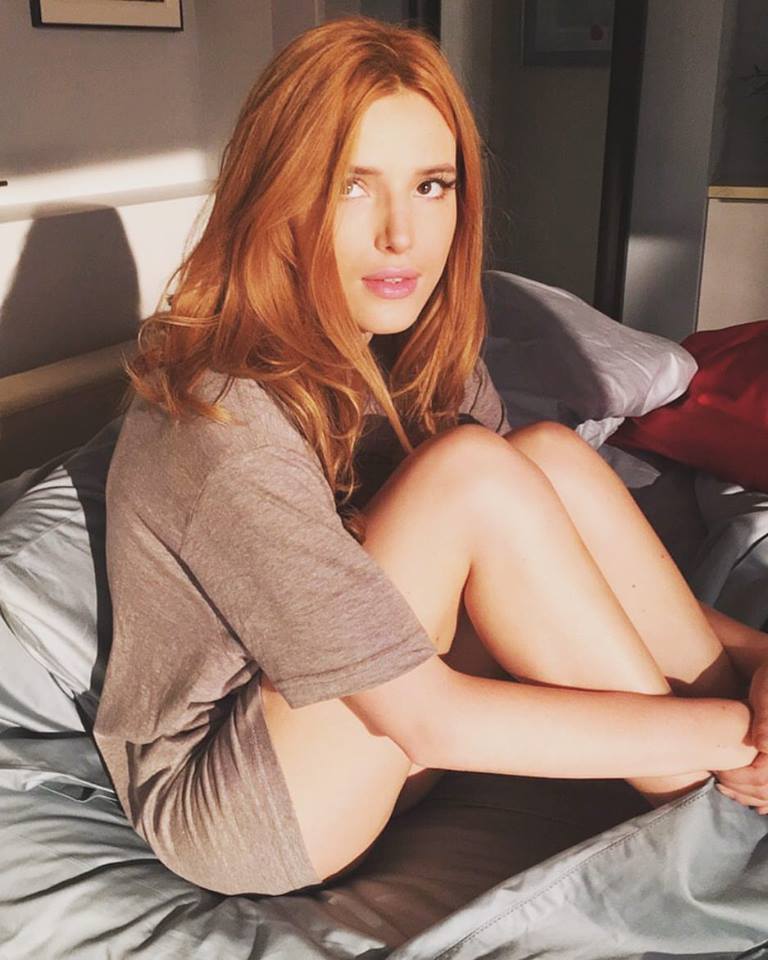 In 2010, Bella released her documentary under the caption 'My Day My Life'. Subsequently, she worked as the messenger in Felix Limardo's movie 'One Wish'. Other stars from the movie were Kelsey Weber, Kevin Kilner, Symba Smith, and Christa B. Allen. The movie was officially rolled out for the general audience on Nov 26, 2010. The same year she appeared as Sarah Patterson in an independent drama filed called 'Raspberry Magic'. She launched another documentary 'Katy Perry: Part of Me' in 2012.
The year 2013 brought her some special credits in the form of hit movies 'The Frog Kingdom' and 'Underdogs'. She worked a voice-over artist in these two movies. Other prominent big-screen releases of Bella Thorne include Blended, The Snow Queen 2, Big Sky, Ratchet & Clank, The Duff, Keep Watching, Midnight Sun, You Get Me, Ride, I Still See You, The Babysitter, Leave Not One Alive, The Babysitter 2, Her & Him, and The Girl. After gaining extensive experience in the American film industry, she has started to work as a director and producer too.
Personal Life
In 2015, she became interested in famous English actor named Gregg Sulkin. The duo started dating each other at different locations. The relationship couldn't stay alive for long and both stars parted their ways in August 2016. During this time, news spread about Bella being a bisexual. According to news sources, she was in a relationship with Tana Mongeau and Mod Sun.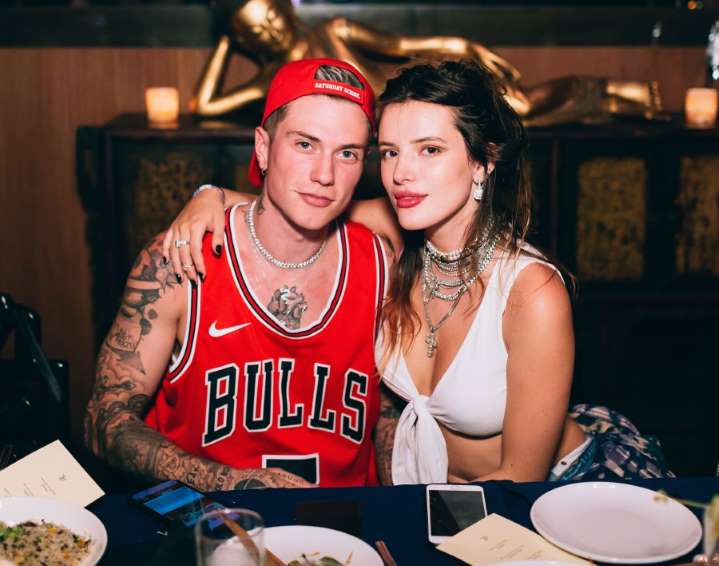 As per the latest reports, Bella has been in a love relationship with the Italian songwriter and singer Benjamin Mascolo since April 2019. Thorne finally recognized herself as a gender-blind or pansexual person in July 2019.
What is the Net Worth of Bella Thorne?
The amazing actress decided to gain everything in life after being suppressed financially during her childhood. Bella has worked in myriad television commercials, movies, TV series, and modeling agencies to earn money and fame. She has been pretty successful in this fruitful endeavor. It is reported that she owns a total net worth of approximately US $5 Million. She doesn't seem to have any other income source.