Biography
Yoel Romero Palacio is a well-known Cuban former freestyle wrestler and mixed martial artist. At present, he competes in the Middleweight division of the Ultimate Fighting Championship. His freestyle wrestling career earned him a world gold medal and an Olympic silver medal. His has been awarded six Olympic and world medals in total. Till 16th April 2018, he was at the #2 ranking position of official UFC middleweight rankings.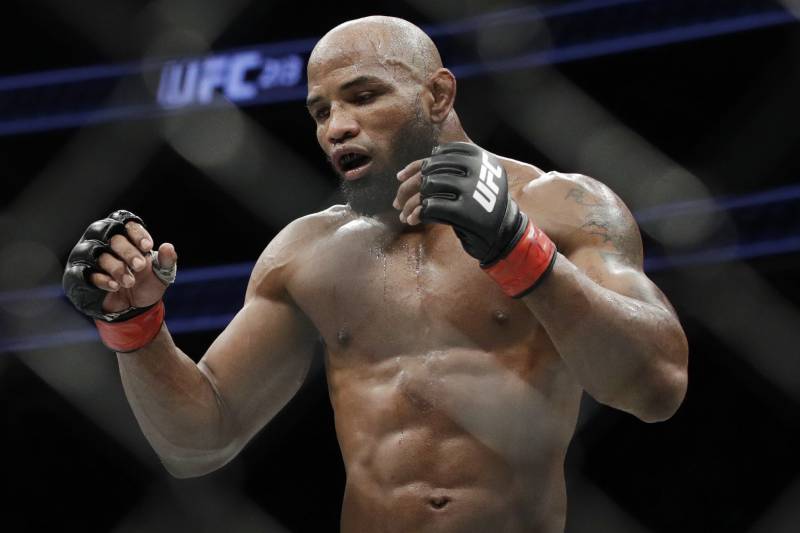 About
Yoel Romero date of birth is 30th April 1977. Born in Pinar Del Rico, Romero is a Cuban national. He belongs to a family where wrestling was taken very seriously but no one in his family had been internationally recognized to a great extent except him. His brother Pablo Hernandez helped him in preparing for wrestling. Pablo is currently making a name in boxing.
Since childhood, he has been passionate about fighting and working out in the gym that is why he had been able to build an excellent physique. His hard work paid off and he got the well-deserved chance to fight for the National Cuban Wrestling team.
Mixed martial arts career
Romero went to Germany and got trained by Zike Simic and Sergei Kuftin. In December 2009, Romero made his MMA debut in the ring and won the match against Sacha Weinpolter with a terrific knockout. This victory declared his great arrival in MMA. Till three years after that, he retained an undefeated record of 5-0 in many other promotional events in Germany and Poland.
In July 2011, Yoel suffered a neck injury at Strikeforce promotion. Due to the injury, he had to be away from the action for some time. He returned with the biggest MMA promotion- the Ultimate Fighting Championship.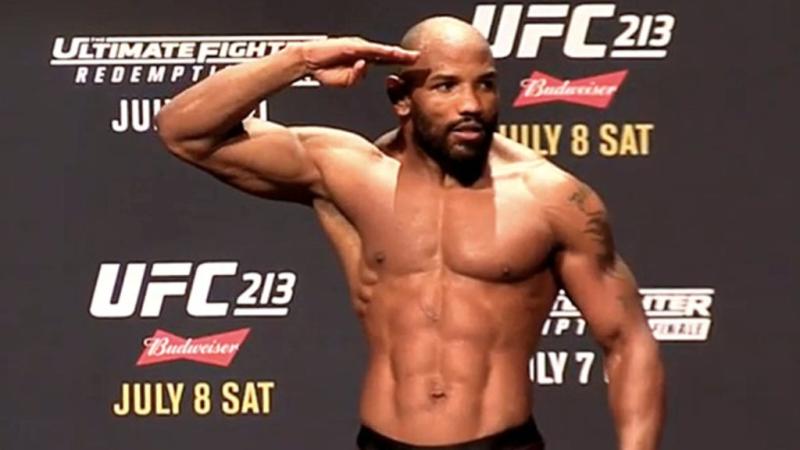 On April 20, 2013, Romero made his UFC debut as a middleweight fighter. He defeated Clifford Starks and interestingly won in the very first round by knocking out Starks to adorn the title of "Knockout of the Night." His second UFC bout took place in November where he knocked out his challenger in the third round.
The next two bouts of Romero were against Derek Brunson and Brad Tavares. In January 2014, he won against Derek Brunson via a brutal knock out in the third round. This match was so intense that both of the fighters shared the "Fight of the Night" honor. He defeated Brad Tavares via a unanimous decision.
Romero's next fight against Tim Kennedy turned out to be quite controversial. He was badly hurt after the second round of the fight and to everyone's amazement was allowed some extra time to recover. He won the match by knocking the opponent in the third round. For Kennedy, it was the hurtful first loss in thirteen years. Both of the fighters shared the "Fight of the Night" honor for this great match.
In June 2015, Romero continued his streak of winning by defeating Lyoto Machida via a TKO in the third round of the match. Romero's fabulous performance earned him the "Performance of the Night" award.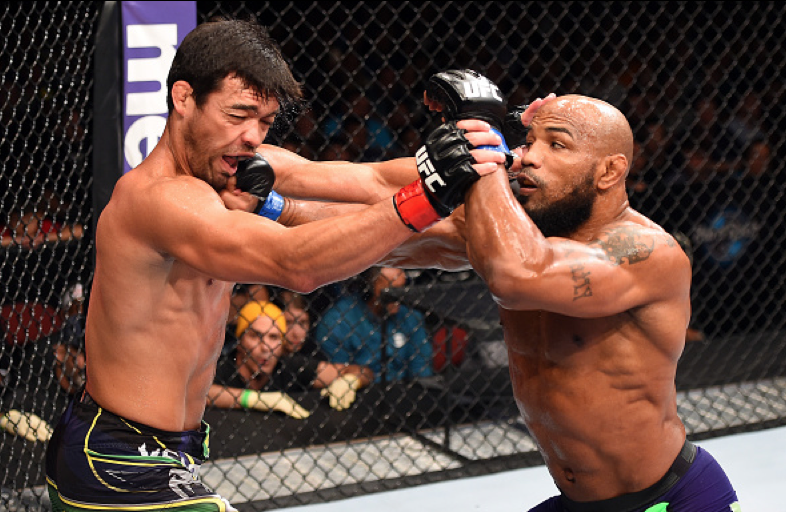 He was banned from fighting for six months. In November 2016, he returned to the ring for a match against Chris Weidman. He won the match by knocking out Chris Weidman in the third round. In July 2017, Romero lost the bout against Michael Bisping in a unanimous decision.
Personal life
Romero is a devoted Christian who always gives the credit of his success to Jesus Christ. In 2015, in a post-fight interview, his comments concerning gays made quite a controversy. Later, in a clarifying statement, he said that he has no right to question anyone's sexual orientation and every creation of God is equal for him.
At present Romero is residing in Miami. He is planning to move his whole family including parents to the U.S.
Legal issues
Romero was accused of a doping violation stemming from a test done out of the competition on 13th January 2016 by USADA after his UFC 194 bout with Ronaldo Souza on 12th December 2015. Romero had won that fight via split decision. Romero along with his manager released a statement on 8th February stating that the supplement was taken after the fight and by chance in turned out to be contaminated. Both USADA and his team sent the supplement for testing and unfortunately, the results were positive.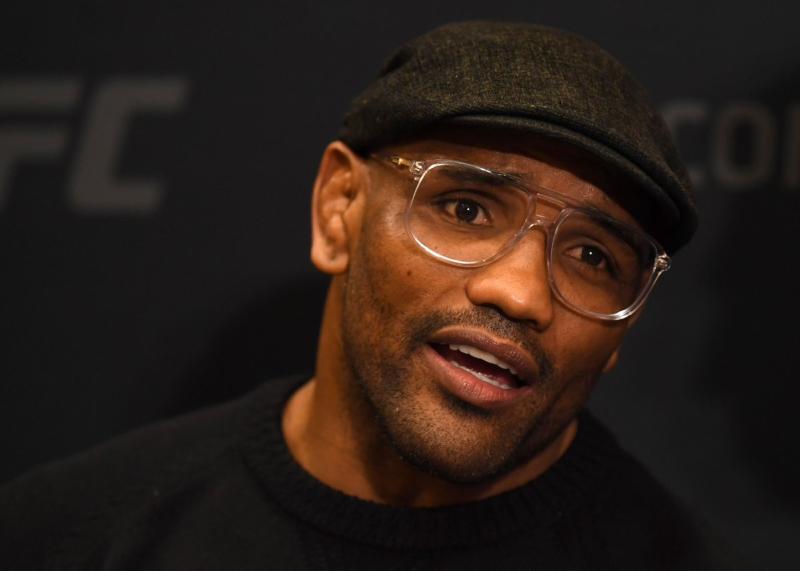 The supplement composition contained a banned substance. According to Romero's manager, the label of the supplement had not listed the substance. The names of the substance and the supplement were kept under wraps because USADA was investigating the issue. On 23rd March, it was stated that Romero would file an appeal about his suspension. USADA and his team members were reaching on an agreement of nine-month suspension but Romero preferred to go for a settlement. The USADA anti-doping violation suspension is 2 years.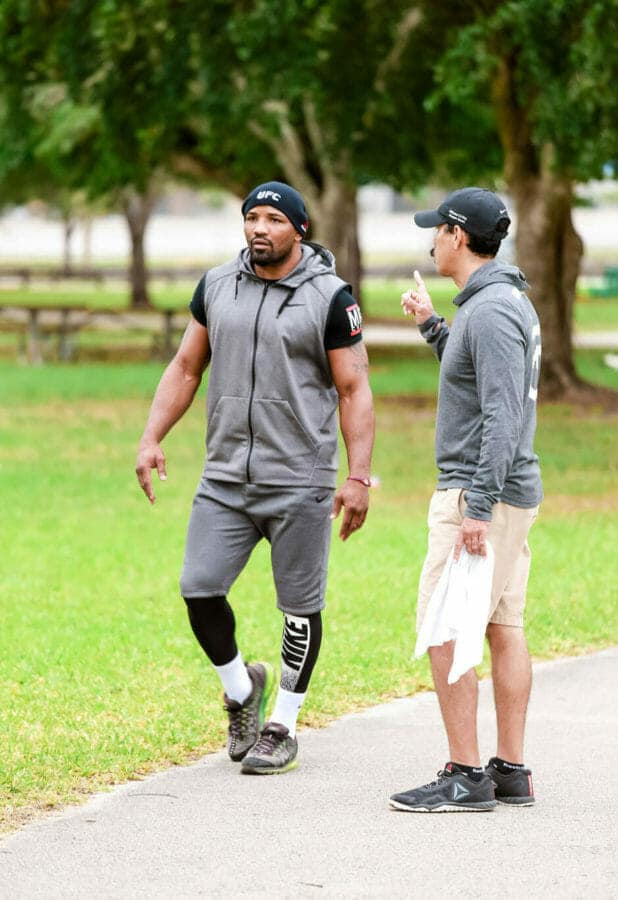 Luckily on 4th April, USADA and Romero's team reached to a six-month suspension agreement. It was disclosed by USADA that the substance found in the supplement was ibutamoren which is growth hormone release stimulator. Tests were performed on a brand new unopened version of supplement and the results were positive even though the substance name was not listed on the label. The victory of the Romero fight with Souza was not overturned because it was an out competition test conducted after the fight and also because Romero cleared tests for both pre-fight and fight night for the Souza fight.
Romero filed legal action against the supplement brand and claimed the damages. He won the case and was awarded with $27 million in damages: $3 million for defamation, $3 million for lost wages, $3 million for emotional trauma, all of which were tripled as permissible by the New Jersey 'Consumer Fraud Act' when a company "found out to have committed consumer fraud."
Net worth
The net worth of Yoel Romero is estimated to be approximately $27 million.