Biography
Daniel Constantine Marino Jr. is one of the best quarterbacks who represented Miami Dolphins seventeen times in the National Football League (NFL). His entire career includes plenty of records. Well, Marino began his career in 1979 and following some injuries he retired in 2000. In all these years he played for his college and also participated in the Super Bowl. But he was never on a Super Bowl-winning side.
His passing skills are considered among the purest in the football history of America. Despite the fact that he has the highest career victories and plenty of acclaim to his name. But it was certainly his luck that he could never be on the team that won the Super Bowl.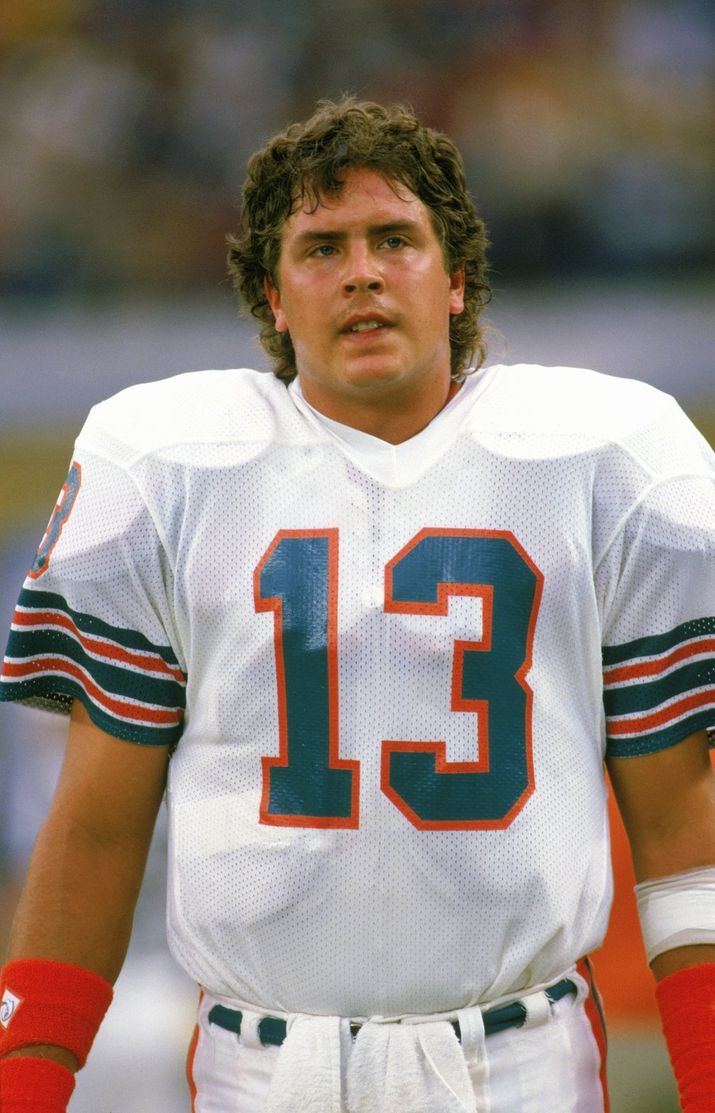 His continuous winning streak and superb performance got him the Most Valuable Player, Comeback Player of the Year and Man of the Year award. Further, he is also recorded in the dozens of hall of fame all across the US.
About
Marino has Polish and Italian roots. He was born to Veronica and Daniel Marino on the 15th day of September in 1961. Further, his birthplace was in Pittsburgh, Pennsylvania. Well, he is the eldest among his siblings.
Additionally, Cindi and Debbie are his younger sisters. Daniel Marino worked as a newspaper delivery guy for the Post-Gazette of Pittsburgh. He lived with his family in Parkview Avenue. Marino first went to St Regis Catholic Elementary School.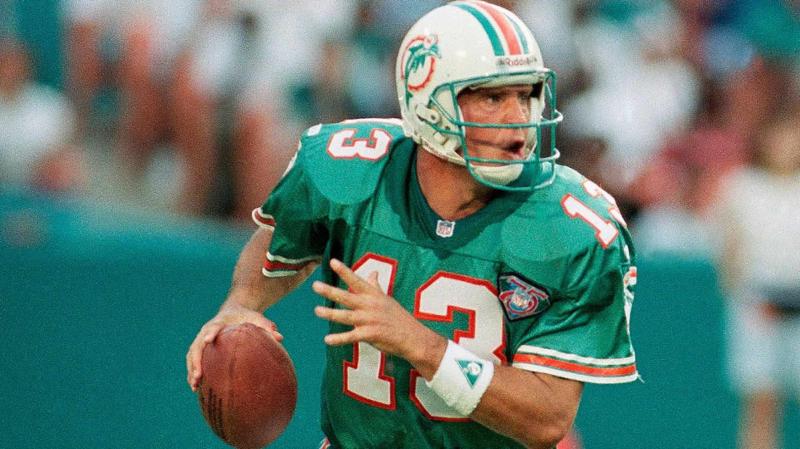 Later he went to Central Catholic High School. There he started participating in sports. Initially, he played baseball, but later he started playing football. Well, football suited him the most. He started off his childhood football career with an All-American Honor.
And this lead to a chain of awards that he earned further in his football career. The Kansas City Royals got inspired to his game and drafted him in their team. But he preferred playing for the college team.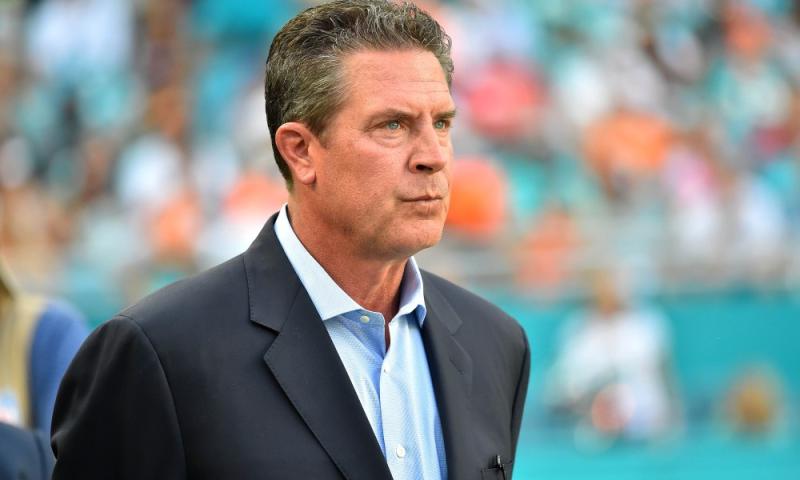 Football Career
Marino commenced his career with the college football team in 1979. It was when he was studying at the University of Pittsburgh. He represented his college team, Pittsburgh Panthers team between 1979 and 1982. The Pittsburgh Panthers enjoyed his skills as he won them some major games that they were desperate to win.
Such as the game against Penn State, a rival team. In the next year, he led the team during the season and ended at second rank. Following that, his team ranked first in the season of 1982. Well, that was the end of his college career.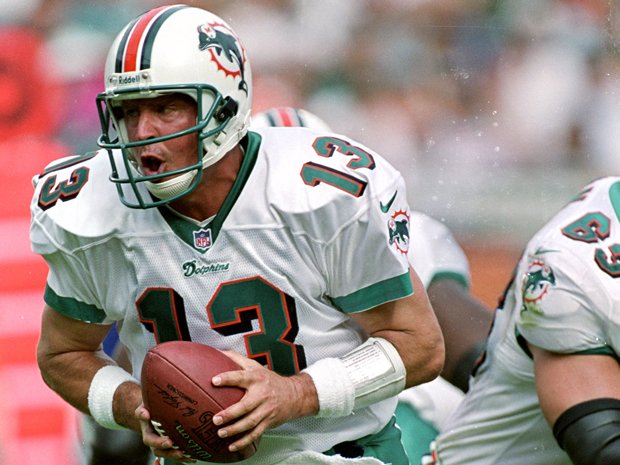 In 1983 Marino appeared for the NFL Draft. But he had a hard time getting selected. Some rumors and out of form performances relegated his position. Many team managers decided not to select him based on the rumor that he was on drugs. Finally, the Miami Dolphins selected him on their side. That was the 27th pick of the season during the first round. This marked the beginning of his former football career.
Marino created a record every next year in the Super Bowl. He rocked Miami Dolphins with his stunning football abilities. Especially his passing skills together with his scoring intention benefited his team. Although he was not initially made to play and was settled as a backup.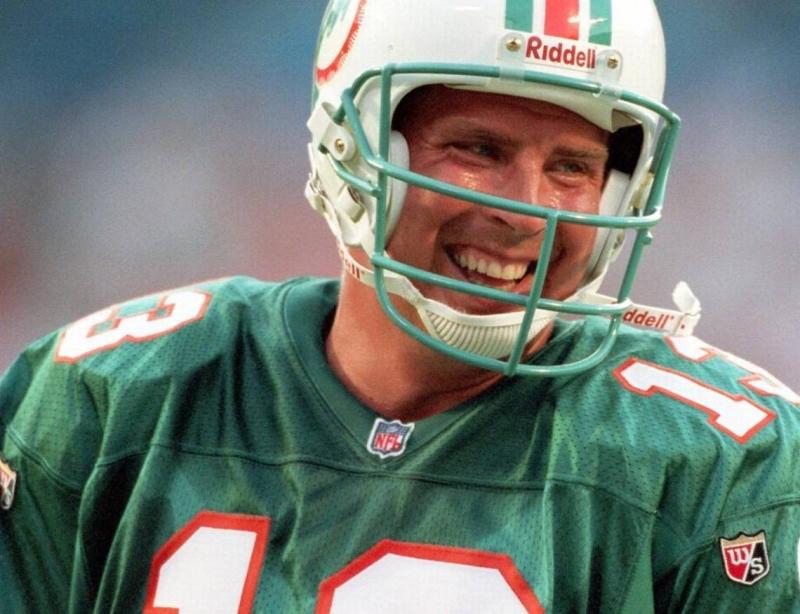 But 6 weeks after the beginning of the season, he got a chance to play his first game of the Super Bowl. Well, the first season did bring some brightness to his team. But it was not good enough to earn a notable position on the table.
Well, things change swiftly in the next season. Marino leveled up his records by breaking all of them. His superb performance leads his team towards memorable victories. Though his form was improving season after season.
But he was not able to keep it stable. In '84 Marino recorded another below-par performance that created plenty of challenges for his team. Then again in 1985 things shifted towards victory and Marino was named amid All-Pro.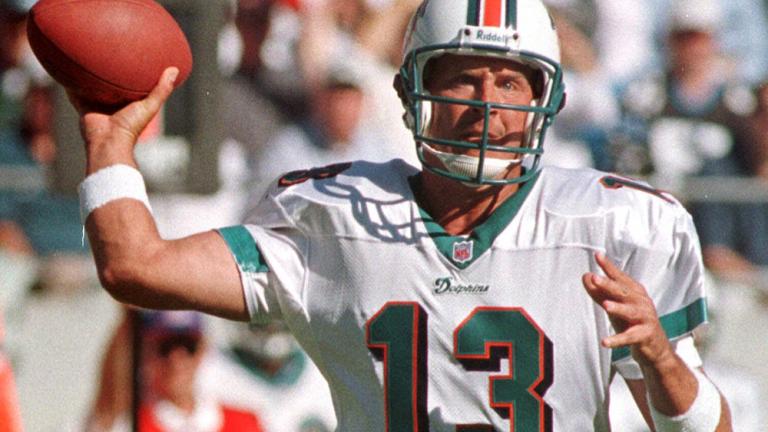 The same gaming spree went on ahead with his career. He kept on making records, breaking the old ones and falling off his form. In 2000 Marino announced his retirement. At that time he had offers from three teams who wanted to select him for their squad.
But he denied all of them. During his entire career, he represented the Miami Dolphins and never changed the side. Marino stated that he resigned because of his declining health as he doubted his performance going down because of his arm and legs.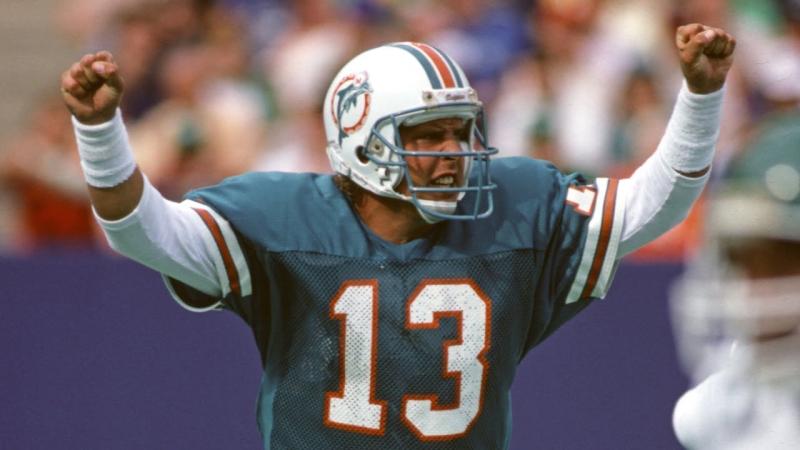 The Miami Dolphins never forgot his efforts for the team. To honor him, they installed his bronze statue in the Hard Rock Stadium. And they also renamed the street that moved towards the stadium to Dan Marino Boulevard.
Career Other Than Football
Marino also had an interest in motorsports. Though he never appeared as a professional driver. But he endorsed with an Indy Car team and also created his own NASCAR team. He partnered with an elite drive, Bill Elliott to create the Elliot-Marino Motorsports in 1998. But that team could only last till the end of that year.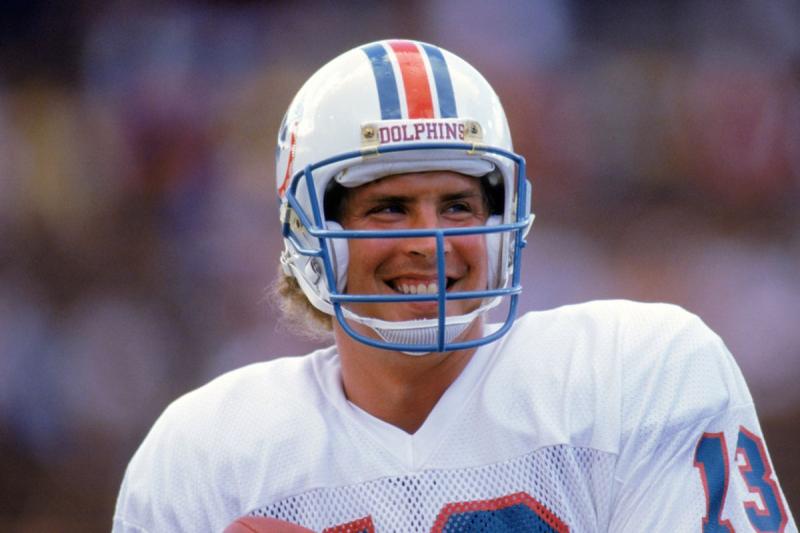 Marino's son Michael was diagnosed with Autism in 1992. That grieved him and his wife as at that time there was not much research available on this topic. Following that he decided to create a foundation that would research and treat this issue in kids. That was introduced in 1995 as the Dan Marino Center with Miami Children's Hospital.
Besides sports and philanthropy, Marino also featured in the films. The famous one includes Ace Ventura: Pet Detective. He also guest-voiced in The Simpson and appeared in Little Nicky in a cameo role. Further, he appears in commercials for NutriSystem, Hooters and a few more.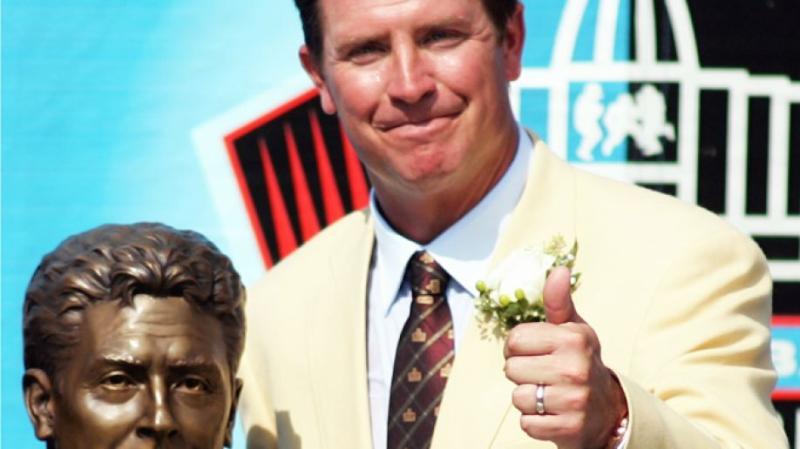 Personal Life
Marino is family compassionate person. Back in '85, he married Claire Veazey in his hometown. Veazey belonged to Mount Lebanon. Well, Marino and Veazey dated for a year after which they got married. The couple has six children, and among them, Daniel Charles is the eldest.
In 2005, Marino was in an extramarital relationship with Donna Savattere. He had a daughter with her. Well, Marino told his wife about this relation but never brought that into the media. As a matter of fact he even paid millions of dollars to Savattere to keep this relation secret. But in 2013 he accepted being in a relationship with a woman other than his wife.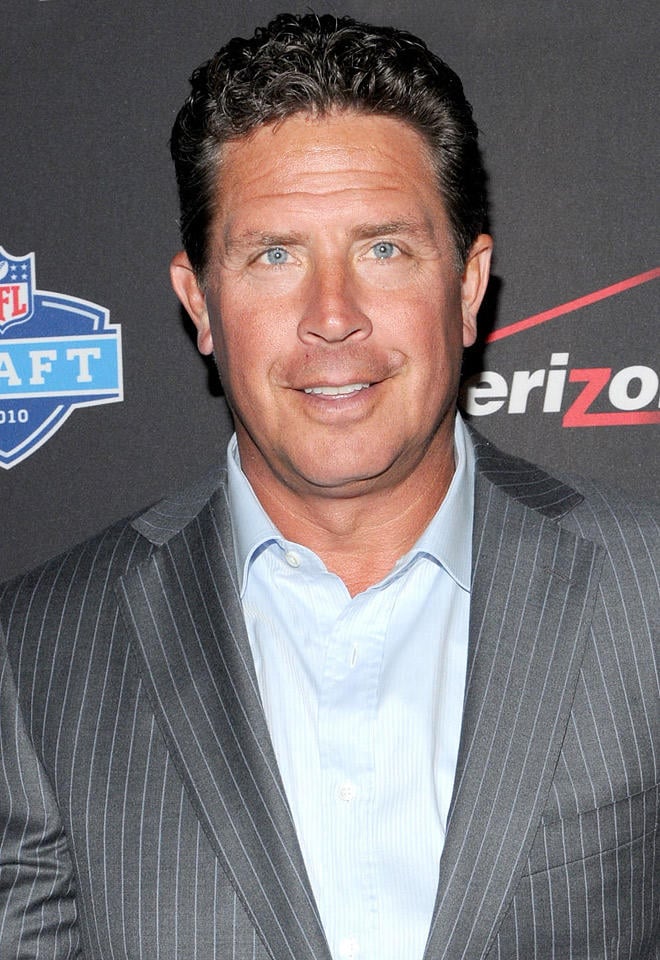 Net Worth
Presently Dan Marino has a net worth of $35 million. He has gathered all of it mainly through football. And it also includes a healthy share from his secondary ventures, such as NASCAR.