Biography
Blue Ivy Carter is the first-born daughter of the famous pop legends, Beyonce and Jay-Z. It won't be wrong if we say that she was born with a silver spoon. The young girl became famous right after the news of her birth was announced to public. She is one of the most celebrated and youngest kids from the American showbiz industry. Ivy enjoys a huge fan following from across the globe. The talented young girl is best known for her amazing dressing sense. She has appeared at several award shows and events with her parents. Every time she made an appearance, people got impressed with her taste of fashion.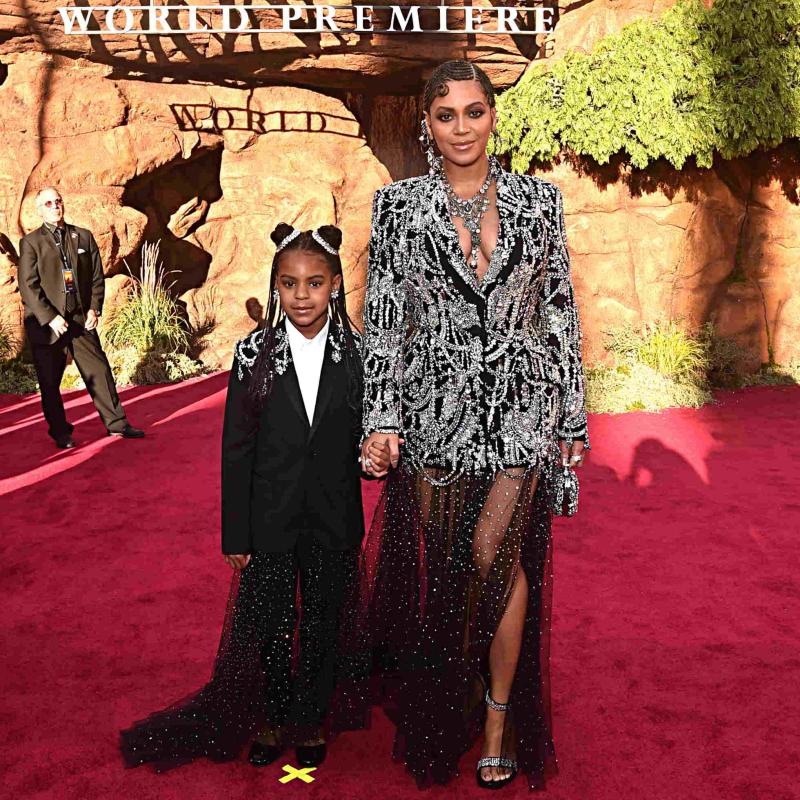 The young star has become a fashion icon for many kids. Young children have started to follow her footsteps in dressing sense. The girl has been offered praised for looking like her fabulous mom, Beyonce. Blue Ivy's style statements are observed with great sincerity from the entire fan base. The little girl has big ambitions. She is going to launch a beauty line in collaboration with her mom's company. This product line will include a variety of merchandise including, make-up accessories, beauty products, mobile applications, games, and clothing.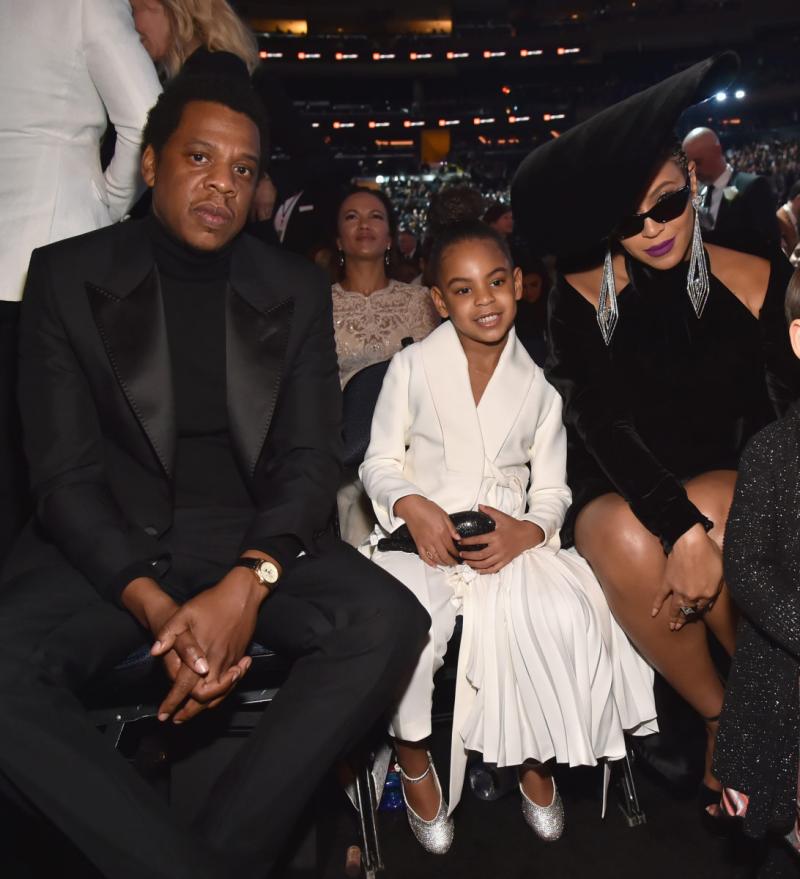 At the Grammy Awards 2017, the young girl was seen with her dear father and grandmother (Tina Knowles). Her forthcoming birth was announced at MTV Music Awards in 2011. Her parents became very happy on the birth of their beloved daughter. She was born at the Lenox Hill Hospital in New York.
About
Blue Ivy Cartor, eldest daughter of the famous celebrity couple, was born on Saturday, on the 7th of January of 2012 in New York. She is the first-born child of Beyonce and Jay-Z. Ivy's aunt known by the name of Solange Knowles is a famous singer, while her other aunt Bianca Lawson is a well-known television actress. Another amazing thing is that her grandmother is a famous stylist and fashion designer. She is the founder of the 'House of Dereon'. Ivy's grandfather, Matthew Knowles, is a successful businessman and talent manager. Indeed, the little girl belongs to a family of renowned personalities and probably that's the reason why she has also become so famous at a very young age.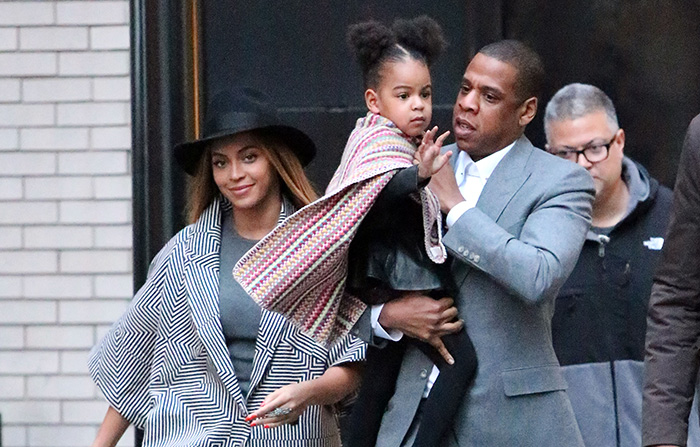 The little star has become elder sister of two beautiful siblings after her mother gave birth to twins named Sir and Rumi in June 2017. As mentioned before that Beyonce announced her pregnancy at the prestigious MTV Awards 2011. The sudden announcement of her imminent birth was no less than a shock for most of the people. The beautiful photographs of Ivy were published on social media and other internet places on Feb 10, 2012. Her first photos were published on her parents' Tumblr account. This account has been managed by the media team 'media by storm'.
People talked a lot about the origin of Blue Ivy's name. Some said that the Jay-Z named his child based on his album titled as 'Blueprint'. Many people don't know that Ivy's name became one of the most famous names in that year. Beyonce, at the 59th Grammy Awards, paid respectful tribute to her daughter.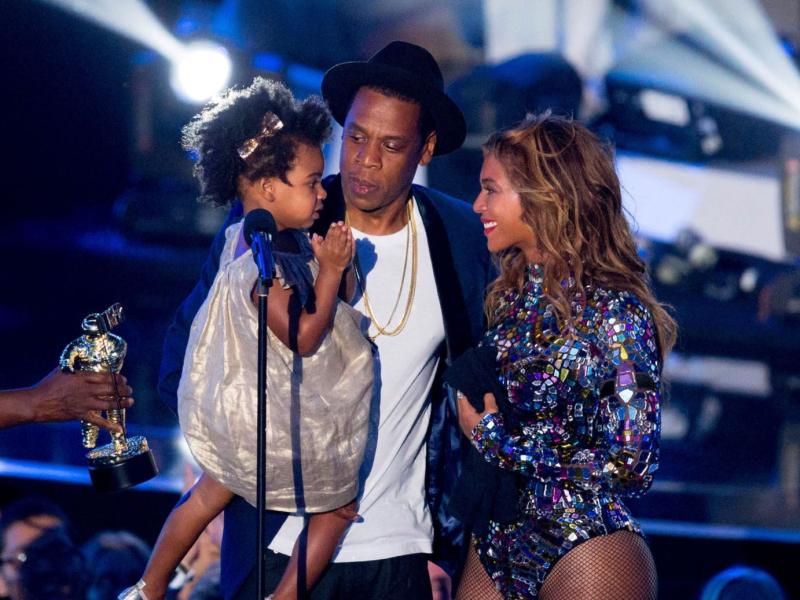 Ivy loves to spend time with her family. She is the darling of her parents and gets everything she wants. Her twin sisters, Sir Carter and Rumi Carter, are also very dear to their parents. Ivy has a very good relationship with her siblings. She takes care of them and provide for them everything they need when her parents are absent. This is why she has been declared as a very caring little girl.
Education and career
Jay-Z made a famous music video based on his single 'Glory' and his daughter Ivy made appearance in that video. This song was released just two days after the little girl was born. This made her the youngest child ever to hit the US Billboard. Amazingly, cries of Blue Ivy got recorded in the song and can be heard easily by the listeners.
The young girl has got a great appreciation and acceptance from media. You will be amazed to know that the tiny kid has more than 106,000 followers on her Instagram account. She has a great fan following on other social media platforms as well. The one reason why she has become so famous is her family background. She belongs to parents that are still very popular across the United States. Her Mom has a very big fan following just like her father Jay-Z.
Blue Ivy's very close similarity to her Mom 'Beyonce' has made the child even more popular. This is one of the most important factors that has made Ivy so special in today's showbiz industry. She is not famous just among kids, but also among other people of the society. Followers of both Beyonce and Jay-Z like to know about their kids too.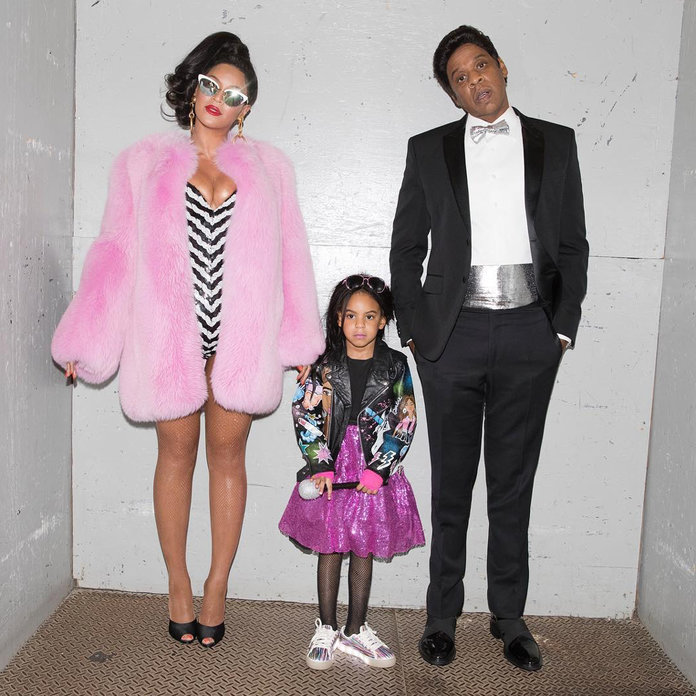 Being a young kid, Blue Ivy goes to school. Her parents want Ivy to become an educated person before she pursues her professional career either in the showbiz industry or business line. According to authentic information sources, Ivy has been admitted to the Center for Early Education in LA or Los Angeles. This is a private school in Los Angeles, focusing on students in preschool to sixth grade. Beyoncé had to think a lot before getting her child into school. She wanted to select a teaching center that can provide her child with the best of education.
According to teachers, Blue Ivy is a smart student. She is picking up things quickly and her teacher seem quite happy with that. The little girl belongs to African-American ancestry and had never been criticized for her color or race. America is the place where people from different societies and ethnicities come and live a happy family life. That's why parents of the little one are quite hopeful for their daughter's bright future in the United States.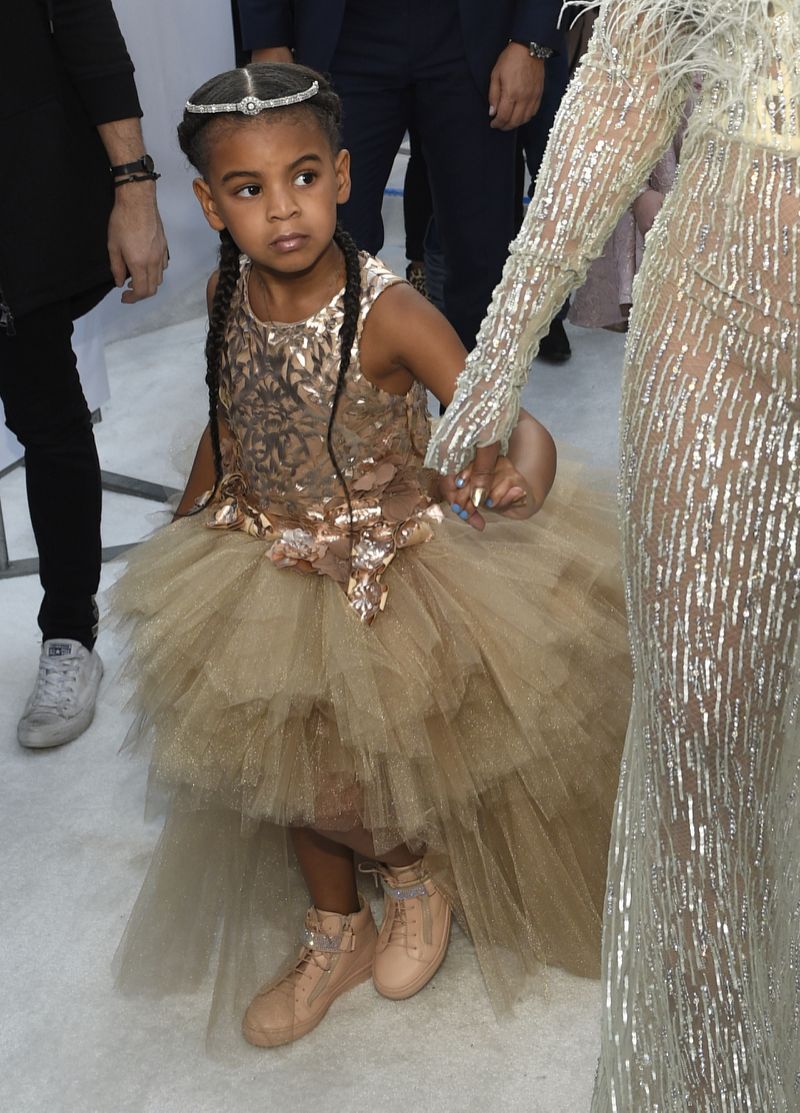 Blue Ivy's Net Worth and Salary
Although Blue Ivy is a little child, yet she is blessed with enough wealth in the early childhood. She has got a lot from her parents, which made her one of the richest children in America. According to sources, she has a sole net worth of $10 Million. This also comes from the merchandising business that has been started by her parents in the name of young girl.