Biography
When Did Karol G Become Famous?
Professionally known as Karol G, Carolina Giraldo Navarro, is a beautiful Colombian songwriter and singer, who is well-known for her reggaeton music genre. The star became famous when her songs "Culpables", "Ahora Me Llama", and "Mi Cama". All these songs touched the Billboard Latin Hot Songs chart. The talented girl also won the 'Latin Grammy Award' in recognition of her amazing singing flair. She is quite famous for her bold appearance at various singing concerts and award shows. The singer has a superb figure that she often shows off at public events.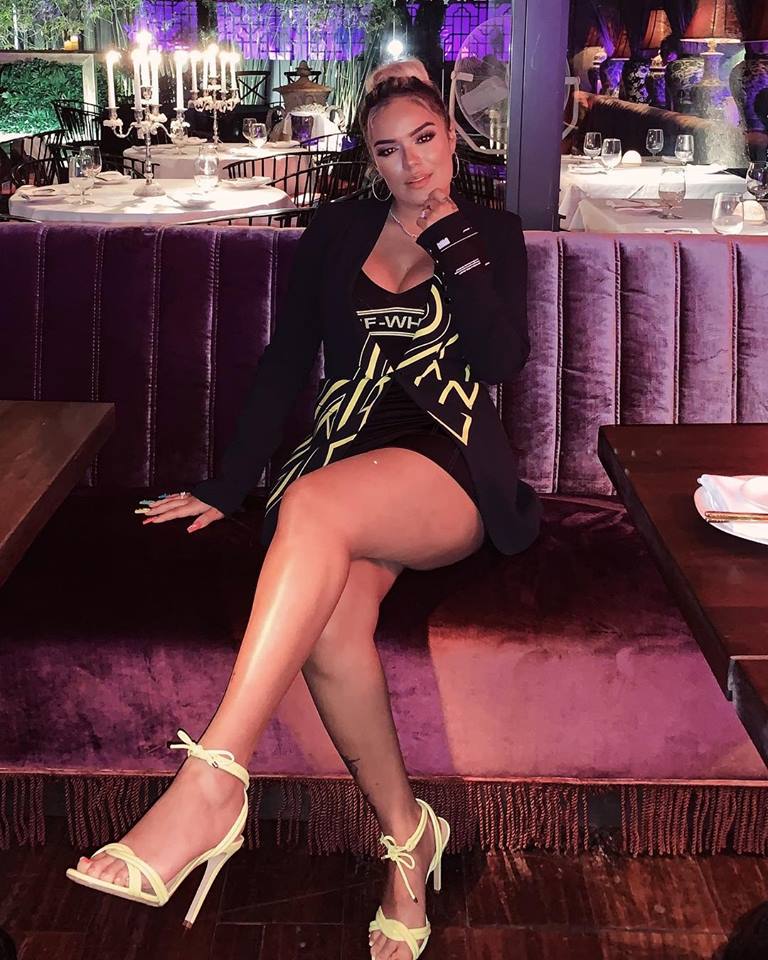 The year 2010 proved to be a life-changing period for Karol as this was the time she participated in Columbia's most favorite reality singing contests 'El Factor X'. Her stardom continued to increase after she collaborated with an amazing reggaeton singer 'Reykon' for his number "301". This became a major hit for the singer and added more to her rising fame across the globe. Later in 2013, the hot Columbian singer launched her solo number with the title 'Amor de Dos'. After the success of this single, she has given her fans a bunch of hit songs. All these back to back hits made Karol a big personality of the Latin music industry.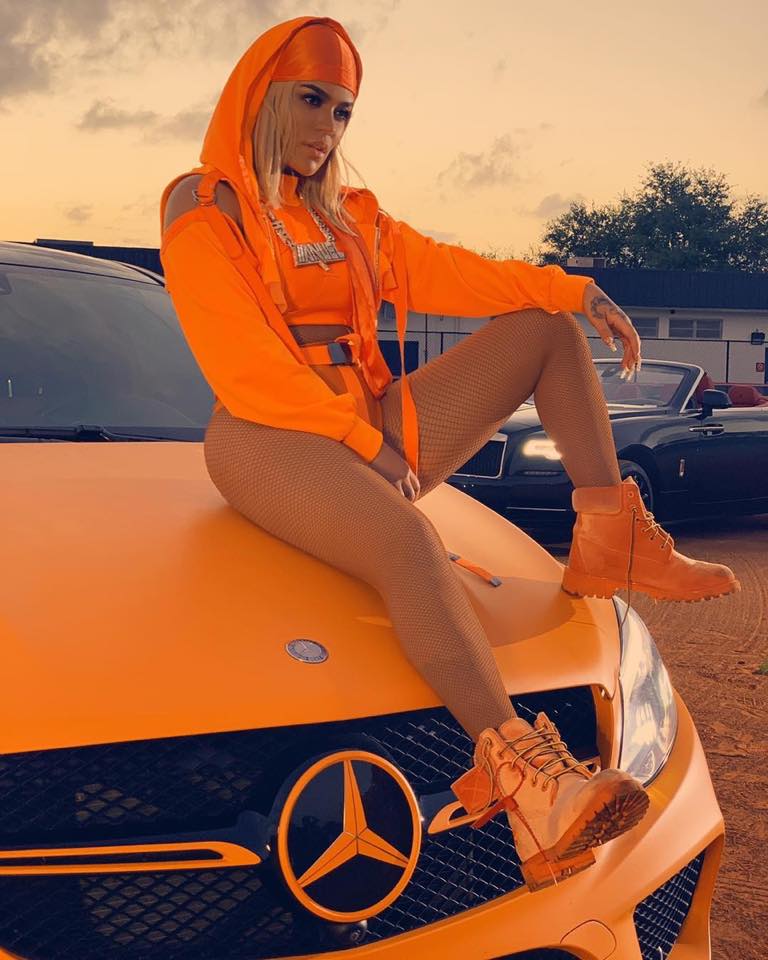 Who Are Karol G's Parents?
Karol was born in Medellin, Colombia on February 14, 1991. She was very close to her parents. Her father was a musician who influenced the little girl to become a singer. She was passionate about singing from her early childhood. She had a dream to become a prominent singer one day in life. She went to the Antioquia University for studying music in order to make her dream come true. No information could be obtained about her mother.
Karol has a beautiful sister known as 'Jessica'. Both girls love each other from the bottom of their hearts. She is a loving daughter of her parents. Karol prefers to spend free time with family in her hometown. Karol's mother is very conscious about her love life. She doesn't want her daughters to feel pain in love affairs.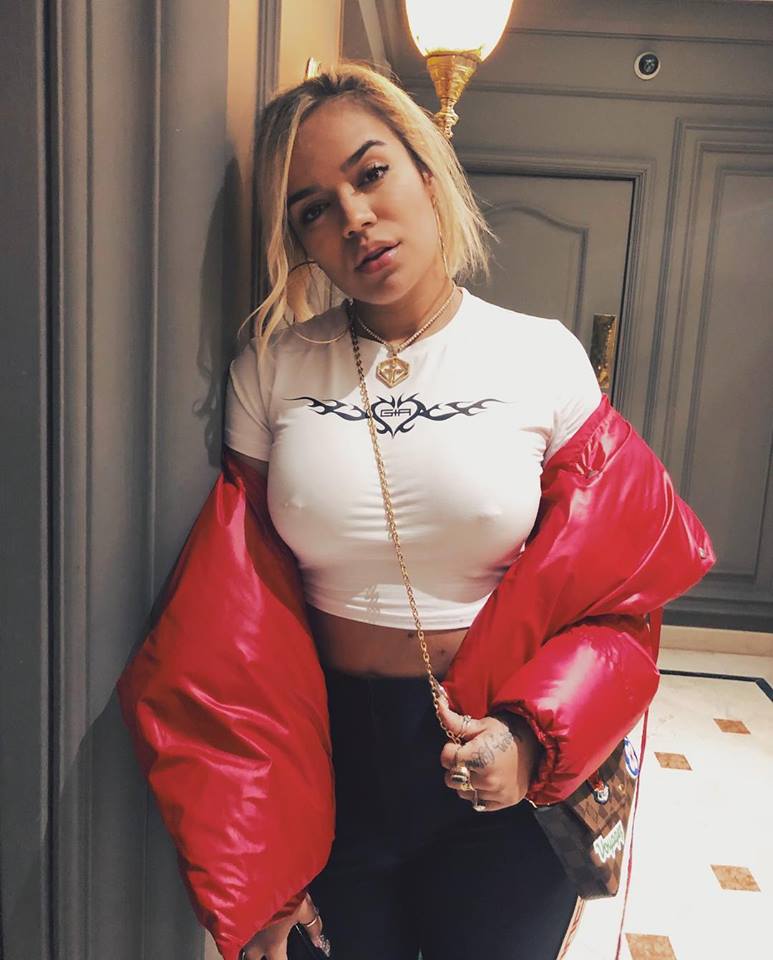 Music Career
The stunning girl received the professional name Karol G in 2006 when she started her professional music career. After just four years from initiating her music journey, she appeared on the reality singing competition 'EI Factor X'. This show was the Columbia's version of the famous reality show 'The X Factor'. Her collaboration with Reykon for the single number '301' gave her huge success and the song became popular in no time.
Karol G launched her debut mix tape with the title 'Super Single'. This album contained a solo number 'Amor de Dos', in which Nicky Jam appeared as a guest star. Her famous took spike with other singles including 'Gracias a Ti', 'Manana', 'Ya No Te Creo', and 'Lloro Por Ti'. Her famous song 'Manana' earned over 100 million views on the well-known video streaming service YouTube.
In 2015, Karol G joined hands with the prestigious American songwriter and singer 'De La Ghetto' to release the number 'Te Lo Quiero Hacer'. The very next year in March 2016, she brought up a new music number 'Casi Nada' from her debut album 'Unstoppable'. This song was appreciated by RIAA with Gold status. This was a great achievement for the talented lady.
After some time, she released her songs "Hello" and "Muneco De Lego". Both of these numbers became very successful in no time. Just after one year from launching the above two songs, she released two more striking singles "Ahora Me Llama" and "A Ella" from her first studio album 'Unstoppable'.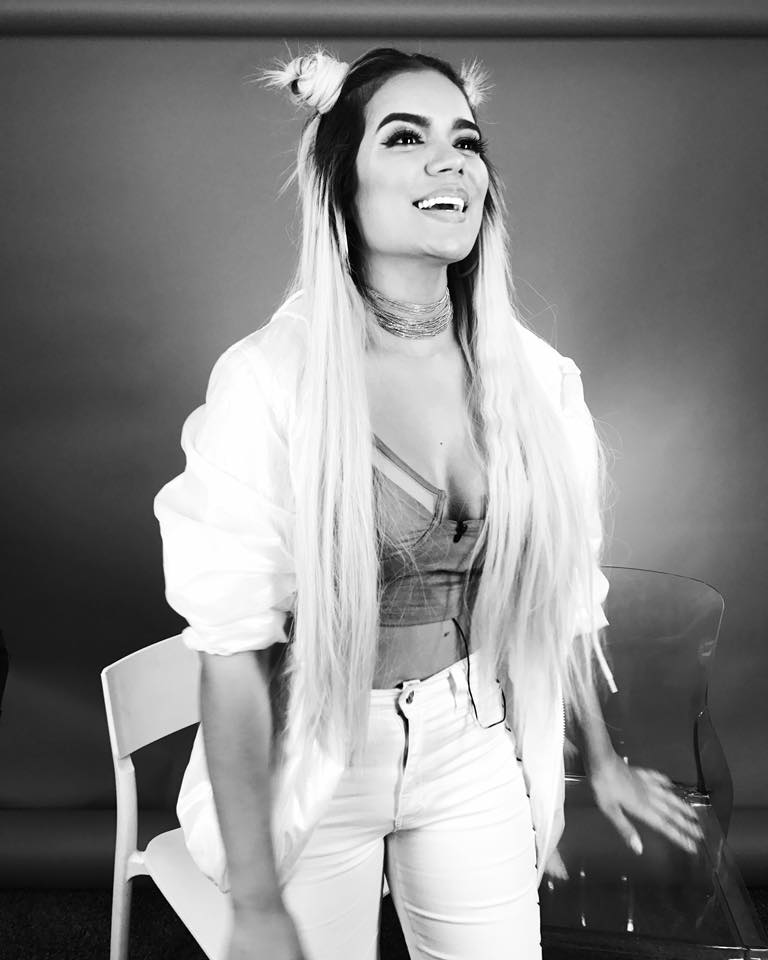 Her ever-green song "Mi Mala" got released in 2017. Karol's tracks got very big appreciation from her fans across the globe. She went on releasing amazing back to back hits. Some of her songs got 'Gold' certification from RIAA. In the year 2018, the star released the remix version of her previously hit song 'Mi Mala'. The same year she moved ahead to release another track 'Dame Tu Cosita' featuring Cutty Ranks.
Her music genre evolved to a great extent and she always want to get more space in urban style. She also made an appearance on the Premios Juventud awards of 2017. Everyone was amazed with her dressing sense as she appeared in bold and sensational dress on the award ceremony.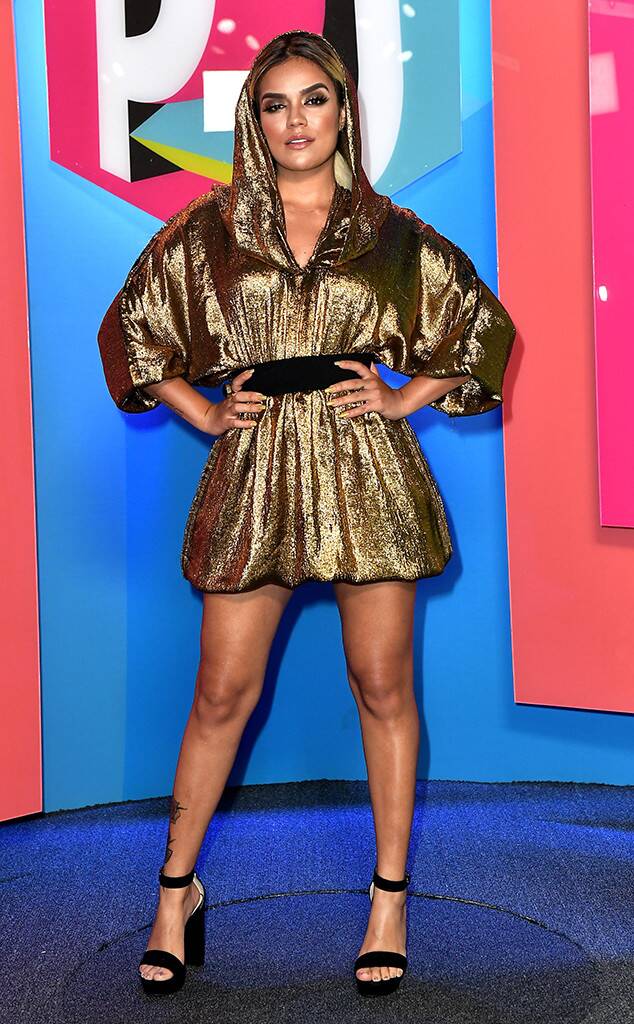 In recognition of her efforts in the music industry, she has received the following awards.
• Latin Grammy Awards 2018 (for the best New Artist category).
• Premios Lo Nuestro (Female) Urban Artist of the Year (2019).
• EI Premios ASCAP Song for her Single 'Mi Cama'.
• Premios Lo Nuestro Audiovisual of the Year (for remix version of song Ma Cama )
Majority of her songs got millions of views on YouTube. That's the real proof of her great appreciation from the entire fan base.
Are Karol G and Anuel AA Married?
The ambitious young lady was said to be in relationship with the producer of Reykon, Chez Tom. Later, she was in news for her love life with the famous Columbian music composer 'Bull Nene. Girl with the straight sexual orientation is still single.
According to the latest reports, she is enjoying her love life with a singer and rapper (Anuel AA) from Puerto Rico. Their relationship started earlier this year in January 2019. Both of them haven't kept their dating status secret from public. Instead, both stars have shared their pictures on social media accounts. However, the news of their marriage has nothing to do with the reality. The couple has yet to decide their marital future. For your information, both of them got engaged in April 2019. They have not tied the wedding knot as yet.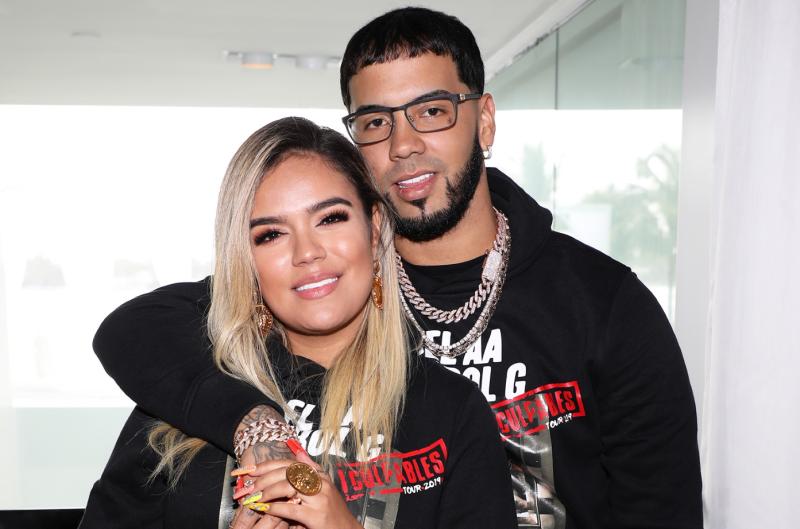 How much is Karol G's Net Worth?
Almost everything Karol G earned comes from her musical career. She has made several contract deals, from which she earned a handsome amount of money. Karol knows how to make money from her singing skills. That's the reason we often see her doing music concerts and tours. The beautiful Columbian singer has endorsed THE24K, Ciroc, and EL Russo. Karol G's total net worth is said to be around $2 Million.