Biography
Fiancé", in a TLC's reality show. The TV sensation is a Russian model, who appeared in season 4 beside her fiancé Jorge Nava, who is now her spouse. She is a famous Instagramer with over 239+ k fan following. She moved to the US for the love of her life, her boyfriend with whom she met on Facebook. She is a regular YouTuber and an active social media user, as she uploads the latest pictures and videos now and then.
About
The Russian model is a Virgo and was born on 4th September 1995 in the capital city of Russia, Moscow. She has kept her family away from the limelight and their identity is still unknown. She hasn't revealed much about her early life but it was discovered through the source that she has finished her high school. Anfisa Nava is not only a reality show star but she also holds 370 + k followers on YouTube, which make her among stand among the famous YouTube personality.
She has spent the major part of her life in Russia but moved to the US because of her boyfriend Jorge Nava, with whom she got married in 2017, after appearing on a reality show "90 Day fiancé", which was aired on TLC. It was noticed on the show that their relationship has many ups and downs from the beginning, or maybe they were following the theme of the show to attract more viewers.
Nava had a simple wedding in the courthouse without any guest, wedding dress or a ring, as Jorge convinced her about his financial status and assured of having a grand reception when he is capable enough to host. Unfortunately, he failed to make his promise and ended up in prison for carrying a large quantity of marijuana and is now in jail for 2.5 years.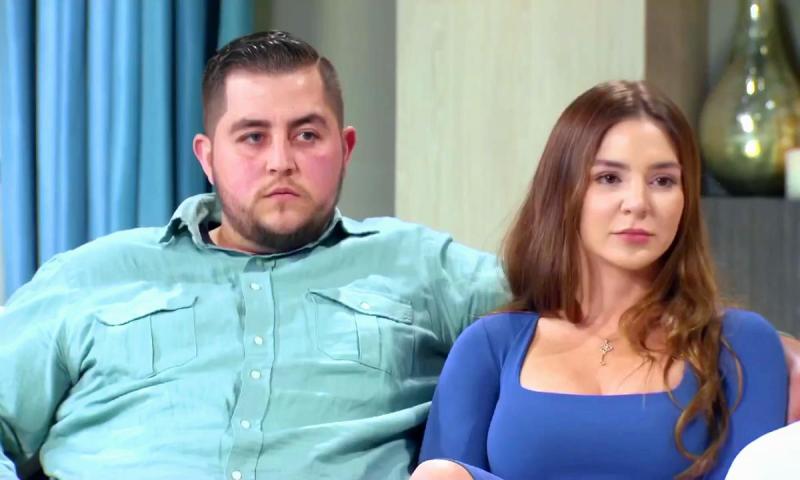 The case of drug trafficking increased the difference between the couple and she had now filed a divorce. All these reasons also increase the popularly and kept her in the news for a long time. She was actively seen uploading new pictures and videos on her Instagram account. Her original Instagram account was suspended but she returned with a new one, where she successfully manages to attract thousands of followers.
The gorgeous diva loves to share her daily life on social media and regularly update pictures from her daily life in different poses and voguish clothing entice new and the existing followers of her account. She likes to spend her free time in partying and hanging out with her friends. Although she has not been with them for a long time. They have been her constant support when she was all alone after Jorge went to jail to suffer for his deed.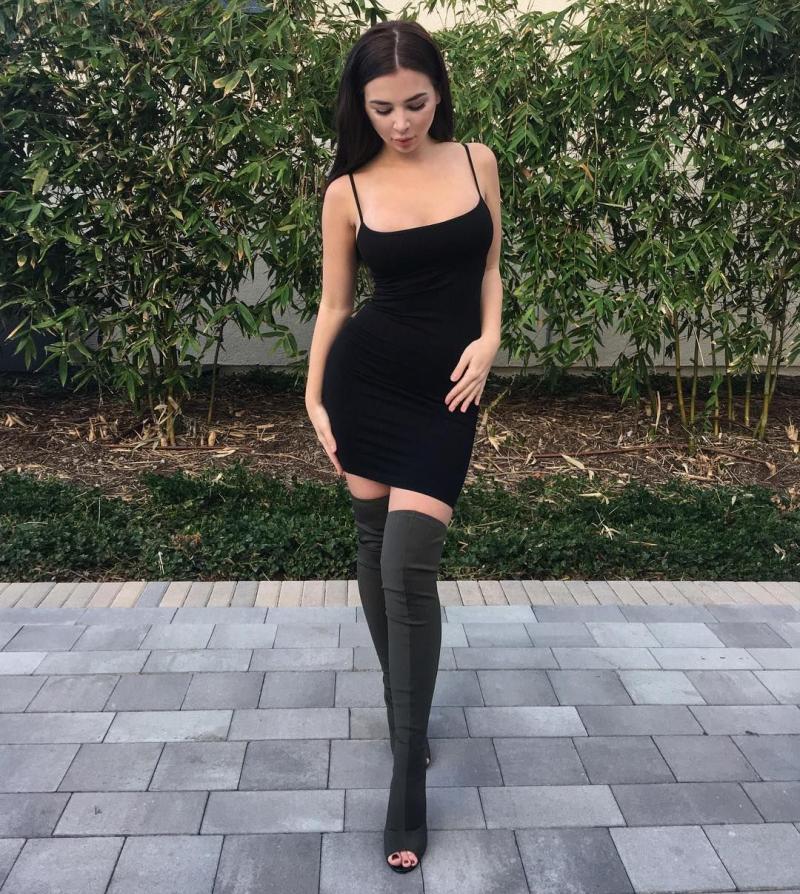 She shared a video related to her plastic surgery, which was watched and liked by 5 million users. Anfisa is brave to accept openly about her the multiple times she went under the knife to become more appealing. While discussing her experience of plastic surgeries, she revealed about her first experience of nose job, which she had at the age of 18. Later after entering the world of glamour, she had multiple surgeries, which include shaping her eyebrow, breast, and lips.
Career
The ravishing beauty started her career from her Facebook account, she started receiving fans request from all regions of the world. Amongst these fans following, one was Jorge Nava as well, who took the initiative first to message her. As soon as they started talking, cupid actively worked for them and they fell in love in no time. They first met on 4th July 2015, after 2 years of dating in Almeria, Spain. Upon Jorge request, she traveled to the US to participate in the TLC's reality show "90 days fiancé".
90 Day Fiancé
In September, the Russian model made her debut on screen, as a real-life couple with boyfriend, Jorge Nava (current husband). The theme of the show was about showing the life of the couple who were soon to get married and holds or have applied for the K-1 visa (visa offered to the foreign fiancés of American nationality holders). In the show, the couple has to sort their problems and get married before the visa expires or leave the country.
Personal Life
Her personal life has been on hard rocks since the beginning. Jorge Nava is an American national and Anfisa Arkhipchenko is a Russian born. Anfisa traveled from her hometown to live her life with Jorge. The couple knows each other for 5 years and they claim to have met on Facebook but Stevie Ryan, the ex-girlfriend of Jorge Nava revealed that they lied about their meeting and met on a webcam site. Their differences between the couple were noticed since the beginning of the show but eventually, their relationship got a title of marriage and they got millions of viewers attracted.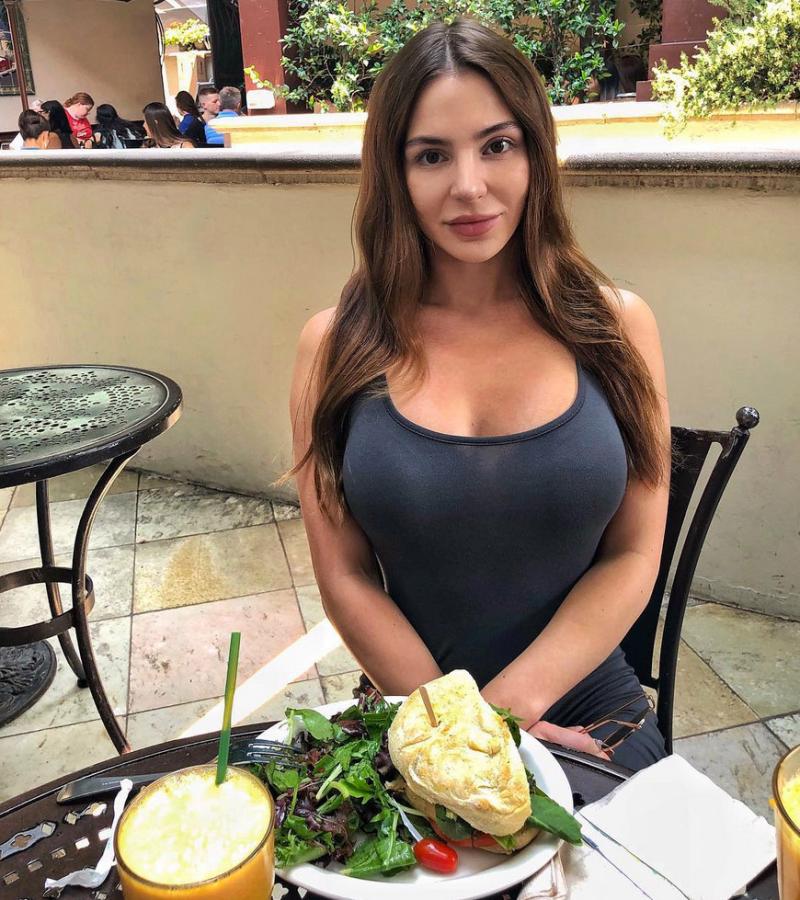 When husband Jorge was found in drug trafficking and was sent to jail, she felt through a lot of stress. Once she broke her silence and said that her life is badly affected because of this shameful act. She has gone through sleepless nights, depression and bad health. But somehow, she managed to come over the situation with the support of her friends and now she is back to life.
How much is Anfisa Nava's Net Worth?
Traveling to the US was indeed a good choice for Anfisa, which changed her life. She holds a good amount of $2 million in her pocket. Lourdes, Jorge Nava's sister accused Anfisa by saying her a "Gold Digger". She claimed that Anfisa married Jorge and used his money to boost her acting career.
However, Jorge didn't keep any of the luxurious promise, which he previously made. She recently posted a picture on Instagram with a hashtag #mynewappartment. A fan raised a question that why she wrote: "MY" instead of "Our". Maybe she bought it with her earnings or there arises a question of the couple being together.