Biography
Brooklyn Joseph Beckham is an aspiring photographer, model, and a soccer player. He is famous as Brooklyn Beckham. The young star is the eldest son of the power couple David Beckham and Victoria Beckham. His zodiac sign is Pisces and was born on 4th March 1999 in Westminster, England. Within a short span, he has successfully made his own identity by shaping his career in different fields. He is well-identified everywhere from acting to photography and social media.
Brooklyn Beckham is a British national with mixed ethnicity. He is a half-Jewish by religion but follows Judaism more. He mentioned in his autobiography that, "I've probably had more contact with Judaism than with any other religion".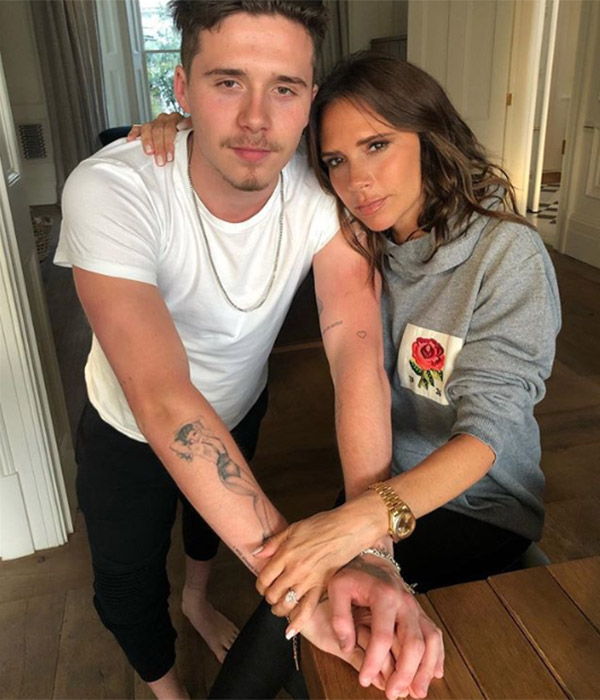 He was one of the most searched celebrity kids on the internet because of his cuteness as well as famous parents. He made his first appearance in the media 5 weeks later of his birth for the OK Magazine photoshoot, which was done at the penthouse in Manchester, England. The family was paid $1.8 million and this amount was a record-breaker at that time. David and Victoria decided to get married 4 months later on July 1999 after the birth of their son.
In 2002, when Brooklyn was 3 years old, his family moved to Nether Alderley and later to a $3.85 million luxurious mansion located in Hertfordshire. He had a very lavish childhood and it was reported that there was a light display worth $30,000 was installed in Brooklyn's room. His parents arranged an amazing party in the white marquee at Buckingham Palace to celebrate his 5th birthday. This party cost a huge amount of $18,000 and was attended by well-known celebrities of Hollywood and soccer.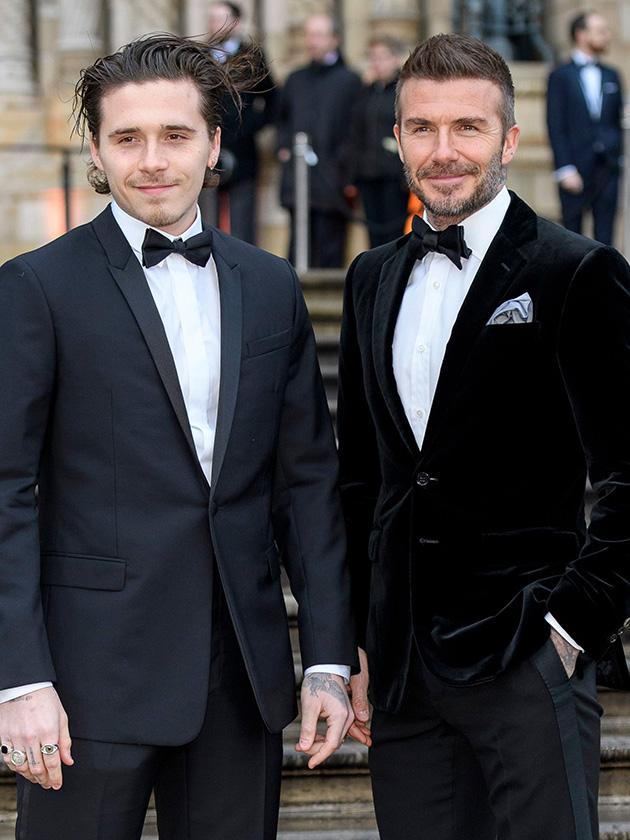 Who are Brooklyn Beckham's parents?
Brooklyn Beckham is the son of famous soccer sensation David Beckham and former spice girl singer Victoria Beckham. It was decided to name him Manhattan but when the news of the pregnancy broke to the parents, they were at Brooklyn. Victoria thought that Brooklyn is lucky for them and they decided to name their 1st son Brooklyn.
It was reported that the son of the exclusive celebrity couple didn't go to school regularly due to the busy lives of his parents. His father, David Beckham being a football sensation was always busy in practice and match. Whereas, mother Victoria Beckham was also associated with the glamour world. The family had to travel a lot and frequently changed their homes.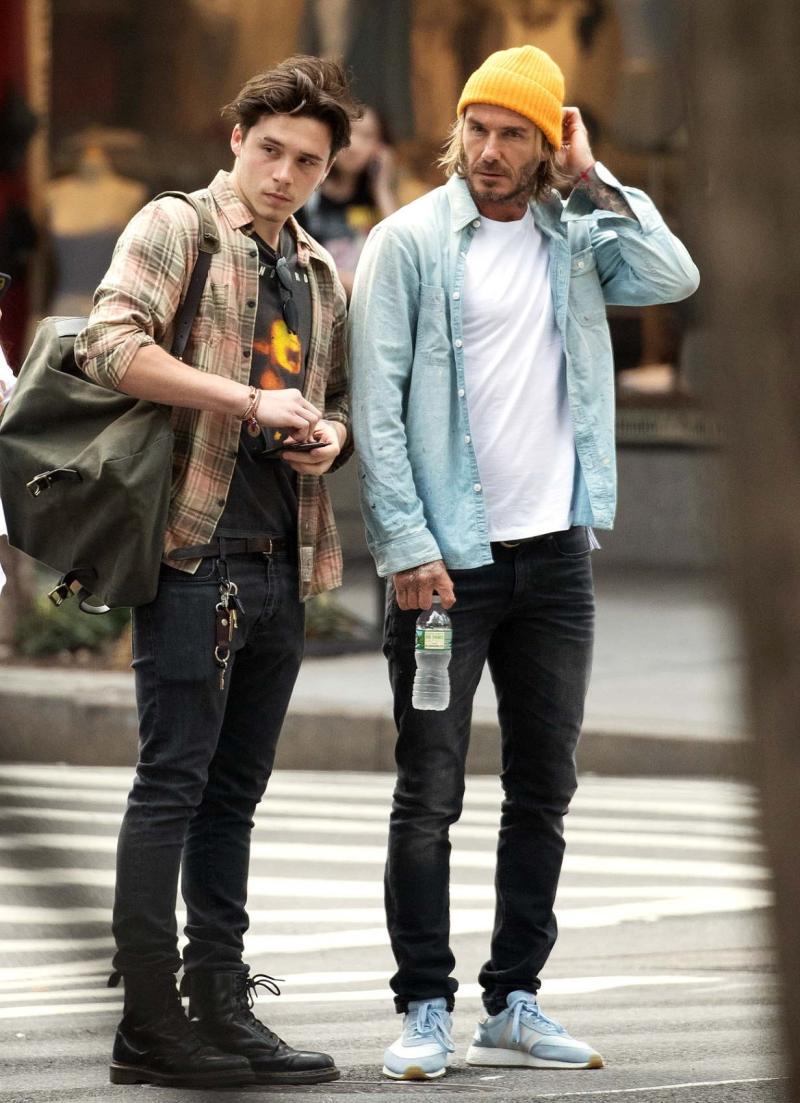 Brooklyn got his early education from his governess at home. Caretakers and nannies used to look after him at home and in the public appearances. Brooklyn played soccer in his early life but didn't continue as a profession like his father and preferred photographer over it because he thought that whenever he used to play, he found every eye judgmental. He wanted to do something freely without restriction and comparison. David bought a camera for him; which he uses to carry everywhere he goes.
During an interview to the magazine Miss Vogue, he said, "I realized how much I enjoyed the whole process — from taking the images to editing them and developing them and it soon became a complete passion." He was encouraged to do a part-time job at a local coffee shop to know the worth of money. He used to get $4 hour for it, which he always saved as a memory.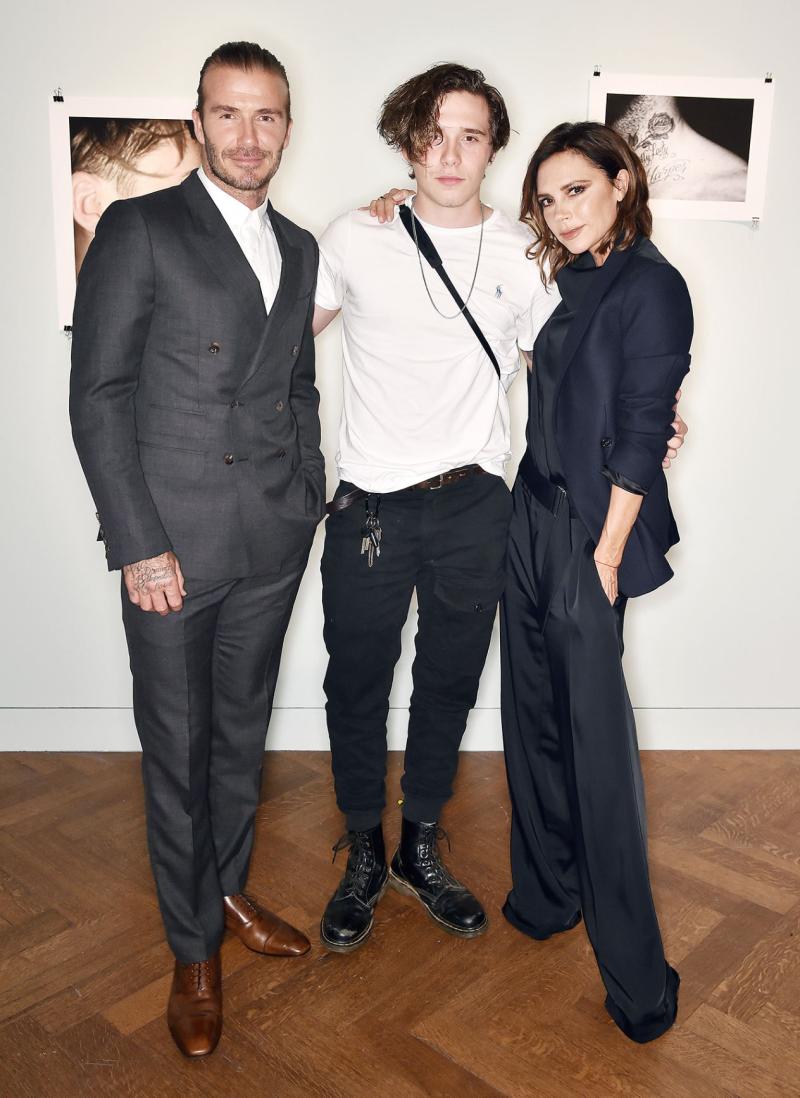 Modeling Career
The 20-year-old handsome boy left the footsteps of being an athlete like his father at a young age. He chose to do modeling and photography. In 2014, he made the headlines for shooting and modeling for the famous magazine like Vogue China, Miss Vogue, and Dazed. Due to his charming personality and attractive features, he had a huge fan following from all over the world.
He was seen beside his mother in the famous documentary Victoria Beckham: Coming to America.
Personal Life
Brooklyn had been in multi relations and was seen in public appearances with his girlfriends. In 2014, he was linked with Emma Montagu but unfortunately, the couple ended within a few months. He was then in a relationship with Sonia Ben Ammar for a year in 2015, Afton Mc Keith in 2017. Whereas, he had a patch-up with his ex-girlfriend who was two years older than him, Chloe Grace Moretz in 2016 to whom he dated from 2014 to 2015. The couple calls off their relationship again after staying together for 6 months.
Recently, Brooklyn was captured in West Hollywood passionately smooching a Canadian Model Lexi Wood. He has not announced anything related to his new affair publicly but after being captured in a hot moment, fans are waiting for the announcement.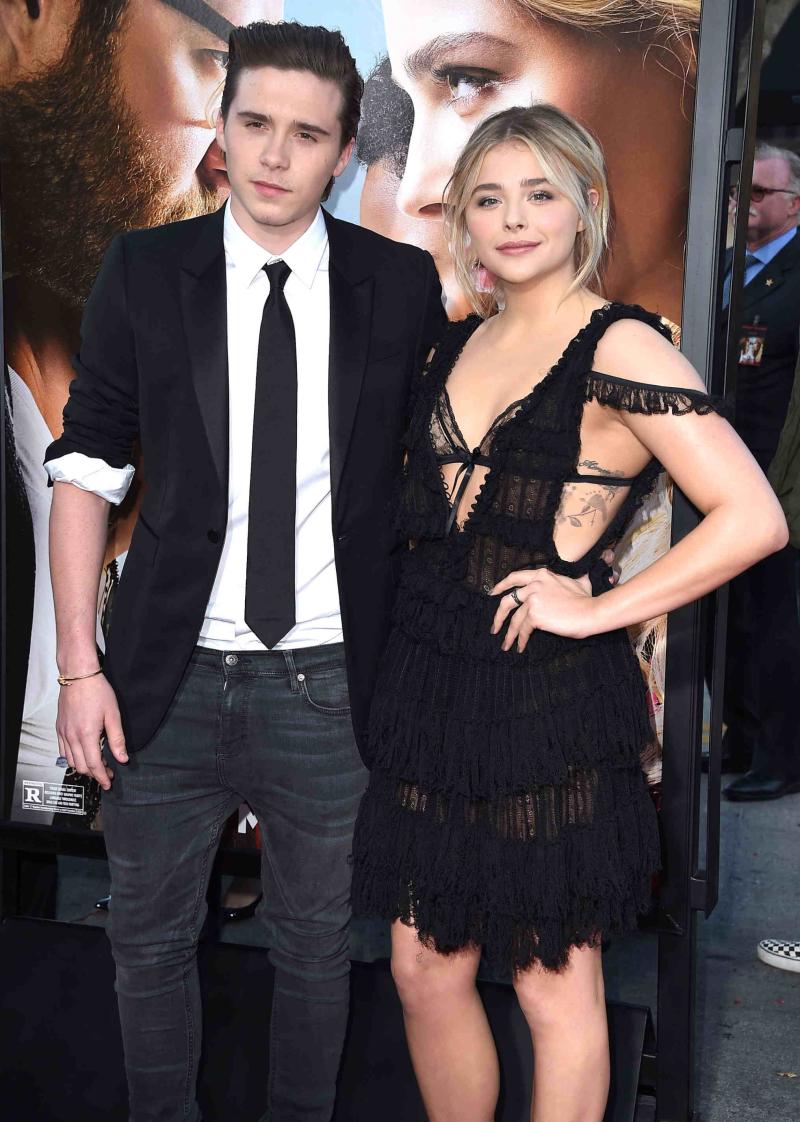 What is Brooklyn Beckham's net worth?
The net worth of the multi-talented model is expected to be more than $8 million. Like his father, David Beckham's annual salary is $50 million and a net worth of $450 million. Who needs to earn money when the father is DAVID BECKHAM! Despite being born in such a rich family, Brooklyn is taught from his father David, to be a humble person. Although he has earned a lot of success at a very young age but still, he thinks that he has a long way to go.