Biography
Brock O'Hurn is one of the most stylish, tallest, and talented celebrities from the United States of America. He is a well-known personal trainer from Los Angeles. Apart from his interest in the fitness training, he also likes to act in movies. He has showed his amazing acting talent in movies. Many people from different parts of the world know Brock as an Instagram star.
He used to be ridiculed by other kids due to his tall height. Other children at school used to mock him, due to which he felt ashamed of being so tall at a young age. He had to hear bad comments of people due to his lean body. After being hurt by many kids of his age, he decided to build his body to a decent weight. He started sessions of body building and improved his diet for muscle building. Brock started weight lifting in his high school.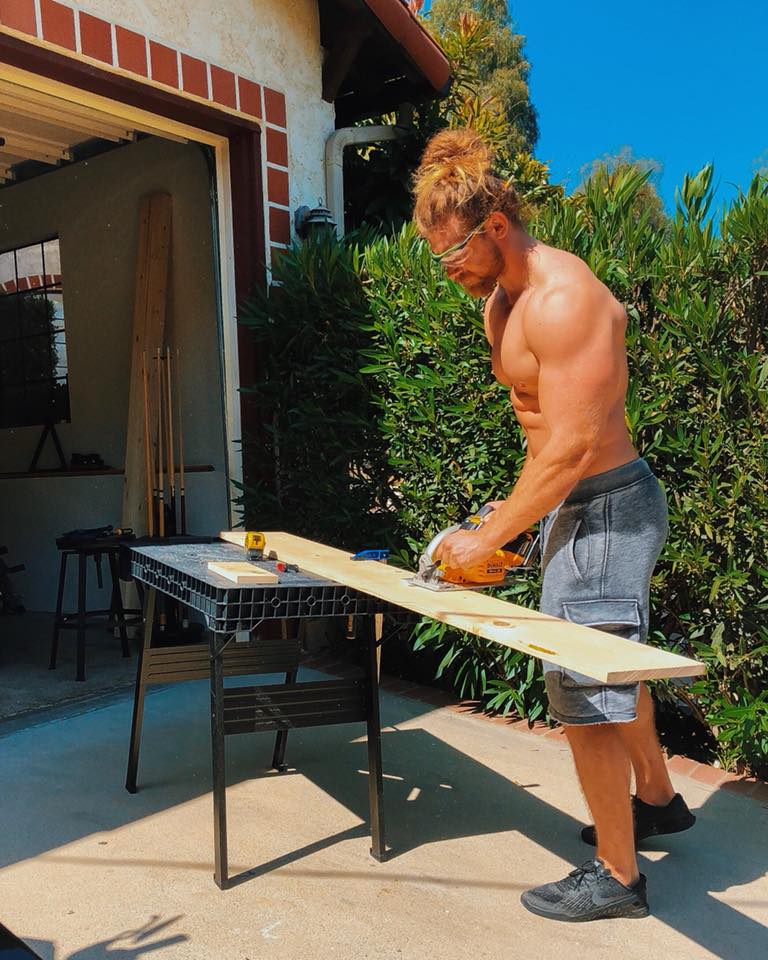 Brock struggled to build up body to the current height and weight. He has made many other men envy him due to his stunning looks. The guy has now become one of the most popular Instagram stars from the American social media community. His long brown hair keeps flowing, which adds more allure to his charismatic personality. His fans love him seeing shirtless with hair tied up. Number of Brock's fans is increasing at a rapid pace and it looks like soon he will become an important part of the Hollywood industry.
After completing his education from high school, Brock started working at his Uncle's company for a short period. The business involved installation of cooling and heating systems. He kept working at his Uncle's company before he got another job at True Religion and Abercrombie and Fitch. He has been a very hard working employee, wherever he worked to earn the livelihood. None of his employers ever complained against his character.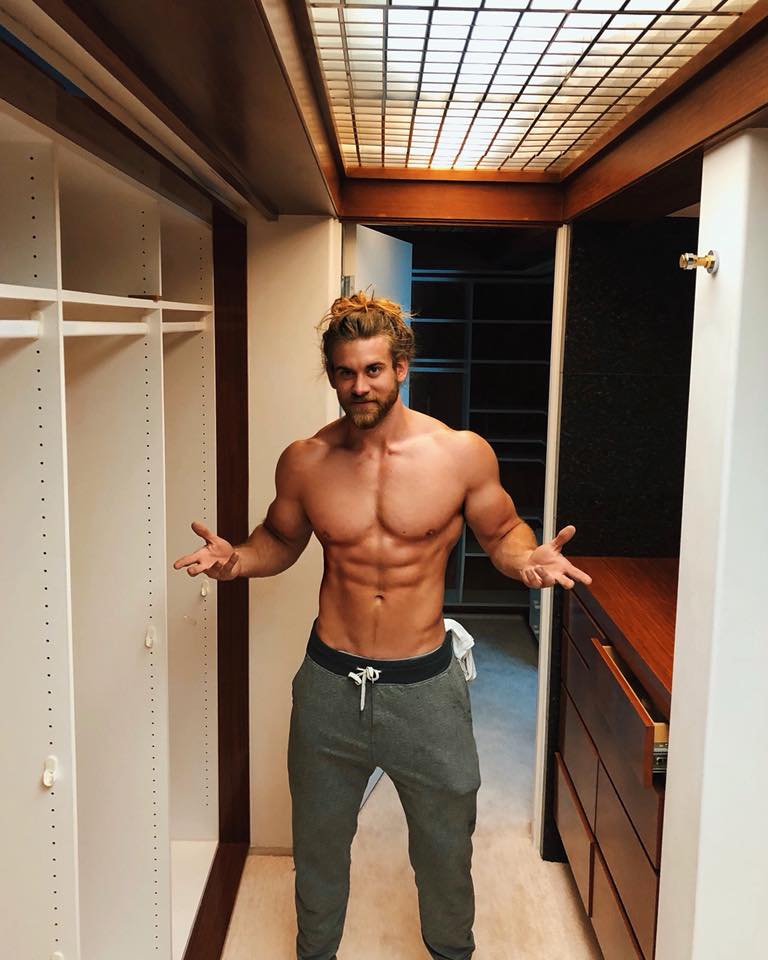 Who are Brock o'Hurn's Parents?
The tall boy entered this world on August 19, 1991. He was born in Sacramento (California), United States. Brock O'Hurn, the famous American model' has very loving parents. His father is known as Adam Hurn and mother's name is Paige Hurn. Unfortunately, his parents couldn't live life together due to personal issues and both separated when Brock was just 9 years of age. The separation of his parents was very hurtful for the little kid. He spent all of his childhood with mother, Paige Hurn, in Southern California. He has three loving siblings. Names of his sisters are: Aspyn and Carly. His brother's name is 'Drake'. Brock is the oldest son of his parents. He loves visiting his mom whenever free from his professional routine.
The beautiful tall guy has a mix ancestry. He is from French, English, Irish, and German descent. He has been studying at different schools in the state of California. He explored his body building passion during his sophomore year at the High School.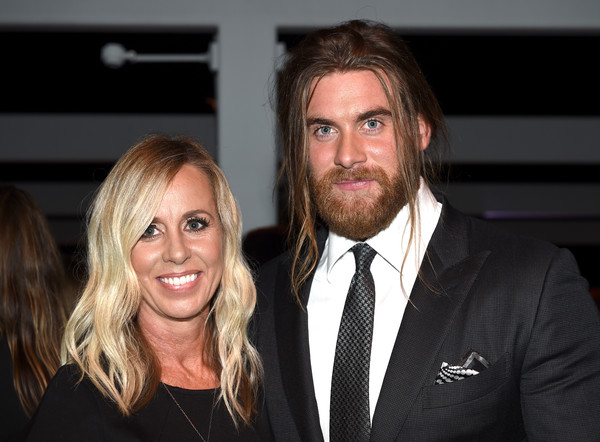 Modeling Career
Brock O'Hurn started his professional career through his personal Instagram account. He got attention of people due to his charismatic height and physique. He also got fame due to his 'Man Bun'. In fact, the dashing boy was quite shocked after seeing his quick popularity across the United States. He literally said 'I was like, is it a joke?' The sudden spike in his popularity was somewhat unbelievable for the model.
The stunning guy worked as an actor in the movie 'Boo! A Madea Hallowee', which got released in 2016. His debut as a great frat boy Horse was appreciated by the movie fans. He has also worked in the television show 'Too Close to Home'. His acting abilities are liked by many people and he is likely to get more work opportunities in the TV industry and Hollywood movies. He has worked in around five movies so far, played different roles as per the script.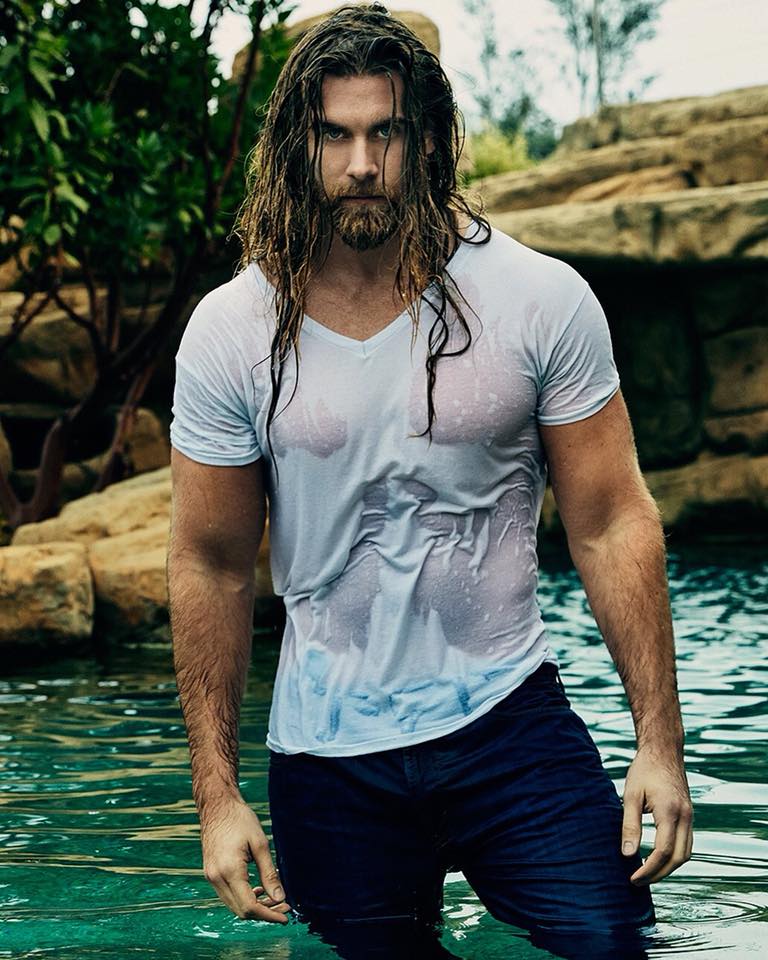 O'Hurn has made appearance in more than a few advertisements. Most of these television ads were promoting health and fitness related products. Before signing his advertisement contracts, he makes sure that the products being advertised are 100% genuine. He doesn't want to engage himself into something wrong. Brock has also endorsed issues and social causes such as preservation of wild life. He has been running campaigns to save Elephants in Kenya.
Personal Life
Brock O'Hurn has a very large number of female fans, not just from American but from other parts of the world as well. Everyone wants to know about his personal love life. We have heard many controversial rumors about the young star. One rumor that gained a lot of popularity was based on his sexual orientation. People wants to know if he is a gay or not. The rumor doesn't seem to be true because he is interested in women. However, Brock hasn't commented on this rumor as yet.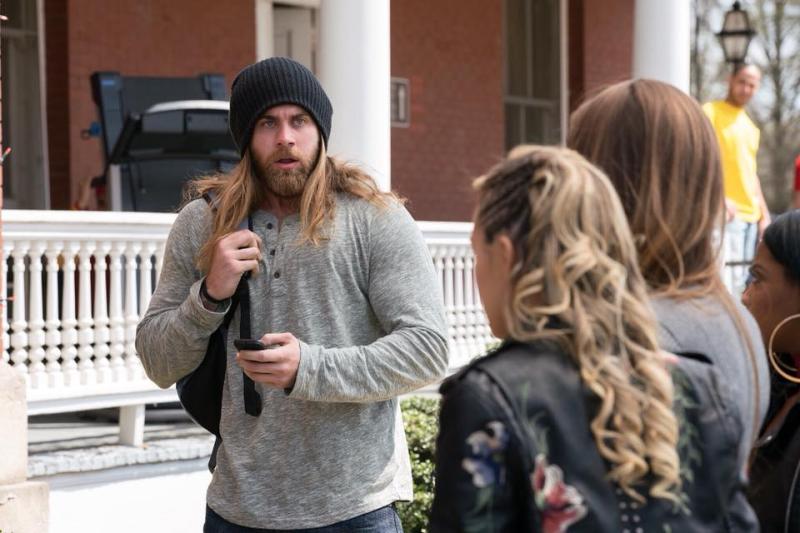 The young man is still unmarried and name of his girlfriend is not known at the moment. He is living a happy life with family and don't want to be involved in any relationship. It is believed that he is a very mysterious person, who doesn't like to talk about his personal relations. Critics have tried to connect the actor with co-actresses, who worked with him in movies and television series. Nevertheless, no actress has confirmed relationship with Brock.
Net Worth
The guy has successfully worked in movies, television series, commercial advertisements, and modeling areas. After working hard, he is said to have a total net worth of $300,000. Some of his fans may not know that Brock also runs a famous jewelry brand titled 'Ebb & Flow'. The young actor is aimed to make his own franchise. He gets a handsome amount of money from selling jewelry. No exact numbers are available for his monthly or annual salary. However, it is clear that he makes a very good amount from his professional acting career and jewelry business.