Biography
Chloe Bailey is a well-known actress and singer from America. She was born in Atlanta on July 1, 1998. Her birth name was Chloe Elizabeth Bailey. She is best known for her performance in the Last Holiday (2006), The Fighting Temptations, and A Wrinkle in Time. She is also known for being part of the due 'Chloe X Halle'. This is a famous music band, creating contemporary genre music for music enthusiasts across the country. Chloe alongside her sister Halle gained popularity after releasing a couple of songs. They have managed to get nominated for 'Grammy' award nominations.
Both sisters got the privilege to perform open acts of Beyonce's 'On the Run 2 Tour' and 'The Formation World Tour'. Both Chloe and her sister Halle were discovered by the music queen Beyoncé. She signed them under her exclusive label after seeing their fabulous performance on cover song 'Pretty Hurts'. The song was uploaded to their YouTube channel from where Beyoncé came to know about these talented girls.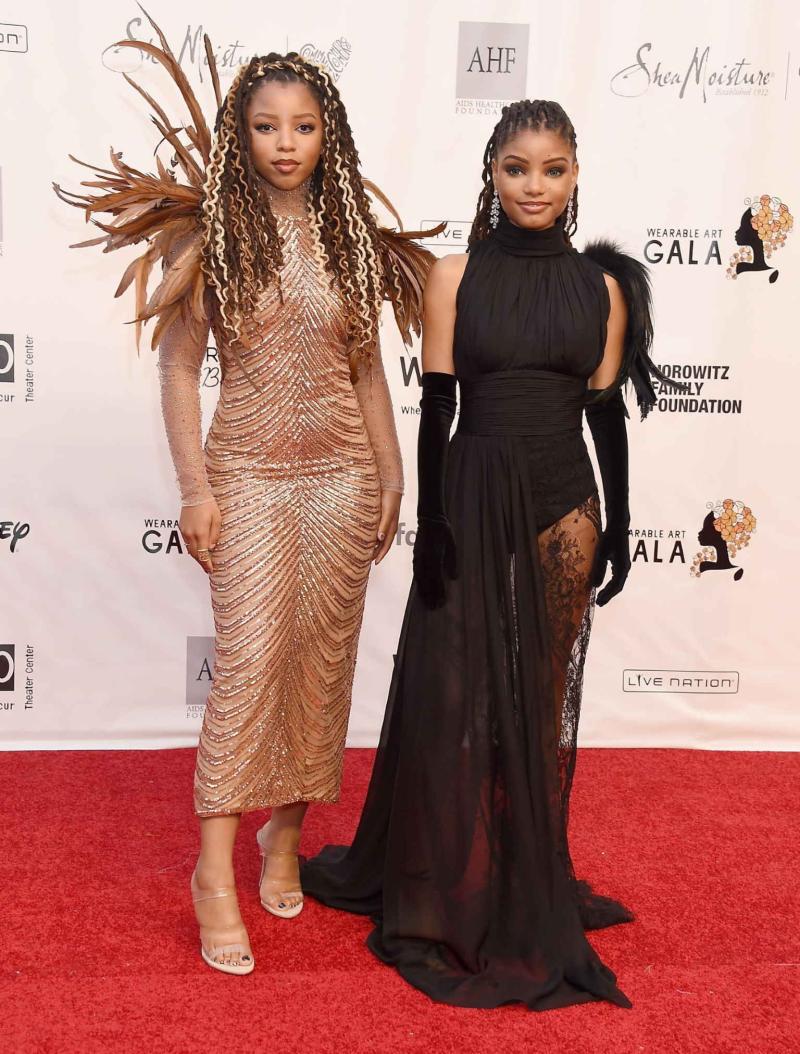 Chloe released famous music albums throughout her musical career. She works hard on writing lyrics and then focus on singing songs in way that can make her fans feel awesome. She has a good working relation with Beyoncé and gets advice from the singing legend most often. Bailey's most favorite albums include, Sugar Symphony, The Kids Are Alright, and the Two of US. She and her sister got a lot of appreciation for appearing in Beyonce's music video titled 'Lemonade'.
Who are Chloe Bailey's Parents?
Chloe was born in Atlanta, Georgia to mother Courtney Bailey and father Doug Bailey. She has a sister named Halle Bailey who is also a famous singer from the United States. Both girls coordinate to create amazing music numbers. Their father stopped working at other place just become manager of his daughters. The girls also has a beautiful younger brother.
Movie Career
The stunning girl has got opportunities to work in the film industry as well. She is an amazing actress with the ability to play assigned characters marvelously. She has shown her fabulous acting skills in movies like Last Holiday, The Fighting Temptations, and Meet the Browns. Chloe didn't remain confine to the movie industry, but also made her debut on television. Her great works on the television include Grown-ish and Austin & Ally. The young girl has millions of followers on her social media accounts.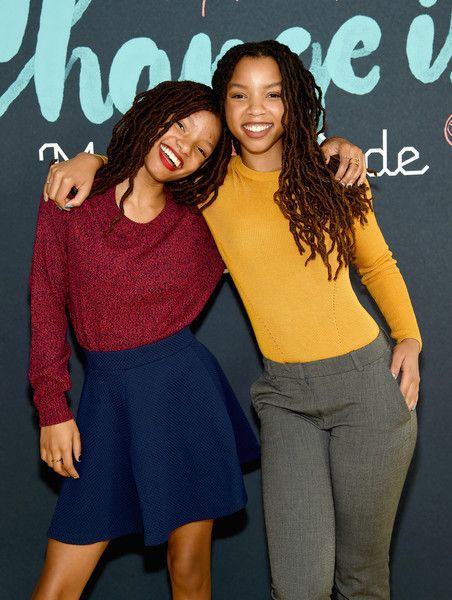 Music Career
Chloe along with her sister Halle started to create music numbers in the beginning. They were engaged in creating covers of famous pop songs. They used to upload those creations to their YouTube channel, where thousands of fans appreciated their efforts. Chloe started her professional career with EP 'Sugar Symphony', which was released on April 29, 2016. The same year both sisters made appearances in Beyonce's hit 'Lemonade'.
The next year in 2017, Chloe launched her self-described, 'Not Really a Mix tape' and 'This is not an Album'. The official debut album titled 'The Kids Are Alright' on March 23, 2018. Girls have also performed opening acts for Beyonce's musical tours. They have created a lot of music numbers together. They rely on each other's collaboration to think out of the box.
Chloe Bailey and her sister Halle spend a lot of time in brainstorming. They always think of new ideas to create fabulous songs for their fans. Both of them get a very good support from their parents. Father of Chloe has started to manage her due to increased public demand. He plans music tours for his daughters and talk to event organizers.
Personal Life
Chloe is a young, 20-year old girl with a lot of dreams. She has not been linked to any male celebrity for having affairs. She is fully focused to achieve her success milestones. Her core purpose is to become one of the leading stars of the American showbiz industry. She spends all the time exploring new music ideas, and has no time to think about love life. We have not heard any rumors about her yet. According to sources, the girl is single and has no wedding plans until the next few years. She is living a happy single life with her family.
How much is Chloe Bailey's Net Worth?
Chloe is a young girl, who has just started her professional acting and singing career. She is lucky to get fantastic working opportunities in the beginning of her career. She has worked in successful movies and also collaborated with top-rated music artists of the American music industry. Chloe has started to make a handsome amount of money from her acting and music career. According to information sources, the girl hasn't revealed anything about her total net worth. She likes to keep her financial information private. However, sources have confirmed that she owns a total net worth of around $1 million.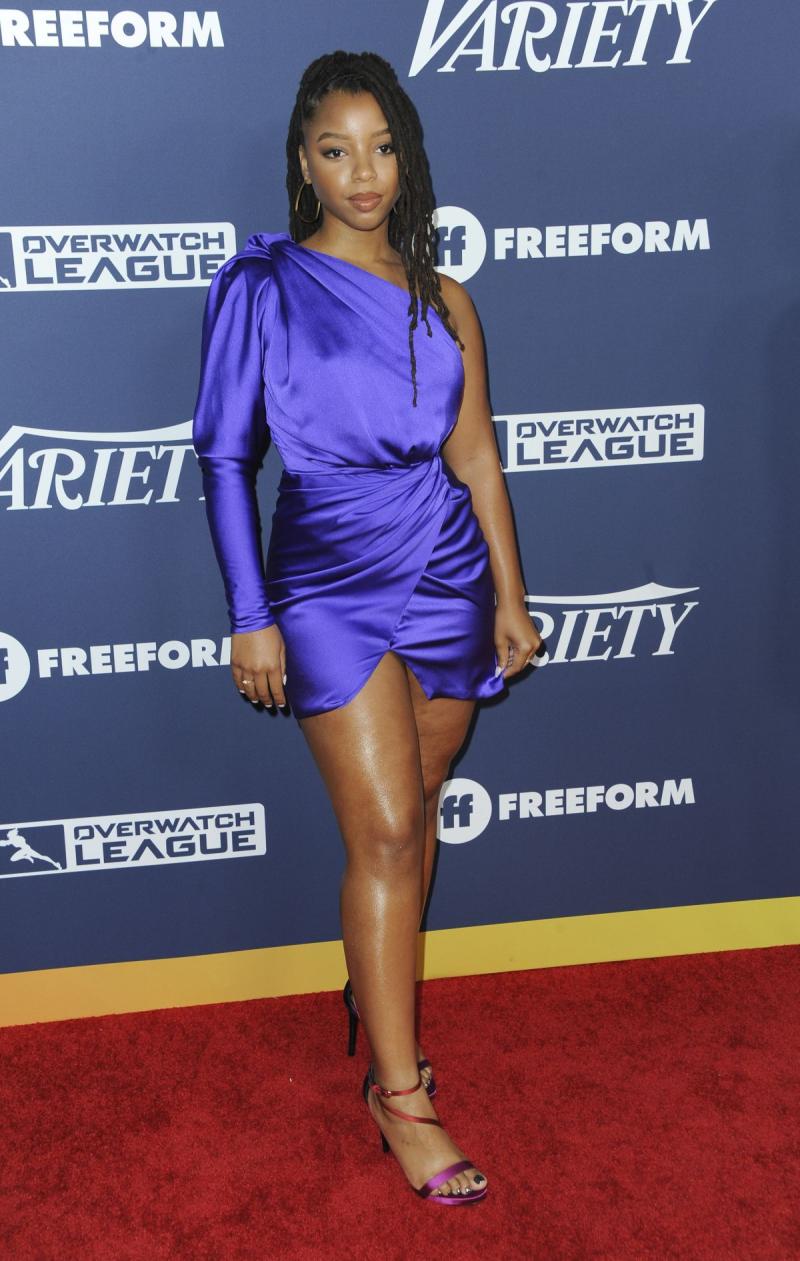 Some sources have confirmed that both girls have started selling merchandise online. They sell tees, dad hats, hoodies, and phone cases through internet. Fans can purchase the require stuff online from their official website. Chloe has started to make money by selling stuff over the World Wide Web. She is hopeful to properly establish her business soon and become one of the leading online sellers in the United States. Fans of duo have started to buy their merchandises and feel pretty satisfied with the quality of products and services.