Biography
Alisha Ihaan Boe is a Norwegian Somalian actress. She is professionally known by her stage name 'Alisha Boe'. She has worked in numerous acting projects in her career. The girl drew attention of everyone due to her tremendous appearance in Netflix TV Drama Series titled '13 Reasons Why'. She played role of Jessica Davis in that show and gained popularity across the globe.
Boe appeared on the big screen for the first time when she made her debut in a horror film. The glamor girl entered the film industry as a childhood star. Subsequently, she started to appear in movies and television series delivering back to back convincing performances. The determined young girl has never been hesitant to speak out about her preferences. She remains fully active on her social media accounts to interact with her fans from around the world. She has got millions of followers on Instagram and Twitter.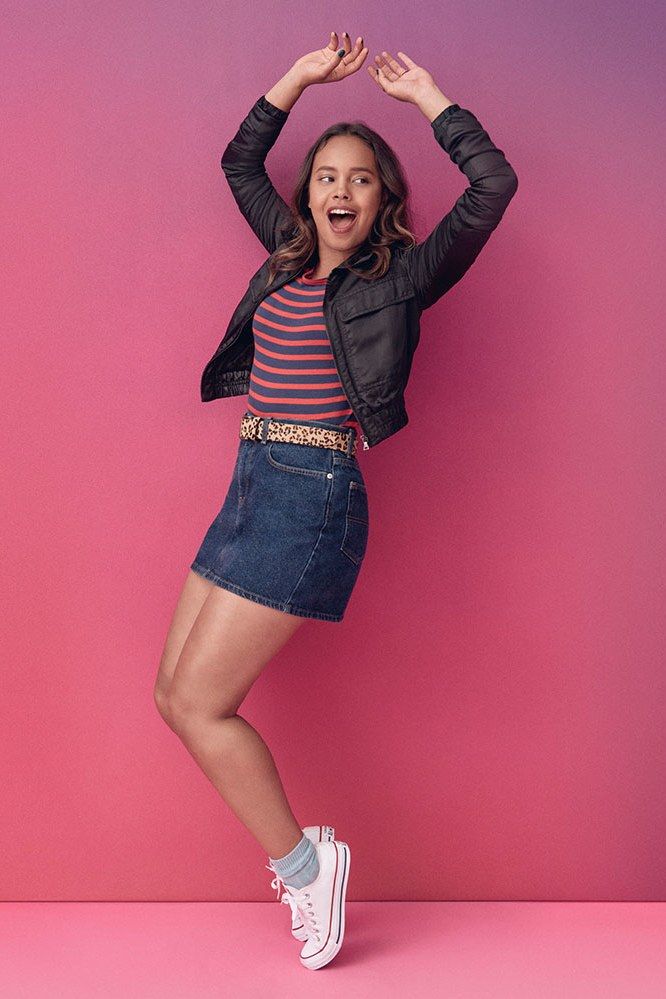 Although she has a dark complexion, yet the girl has got an appealing personality. She looks fabulous in all roles that she has played in TV series and movies. Due to her charismatic character, she has attracted millions of fans from different parts of the world. Another thing that makes her tempting is her gorgeous figure.
Boe also worked for the 'Project Semicolon' alongside her co-star Tommy Dorfman and Selena Gomez. All these stars got identical semicolon tattoos on arms with an intention to create awareness about rising suicide rates. The created semicolon tattoos to symbolize a new start. They wanted to make the young generation think about life through a new perspective.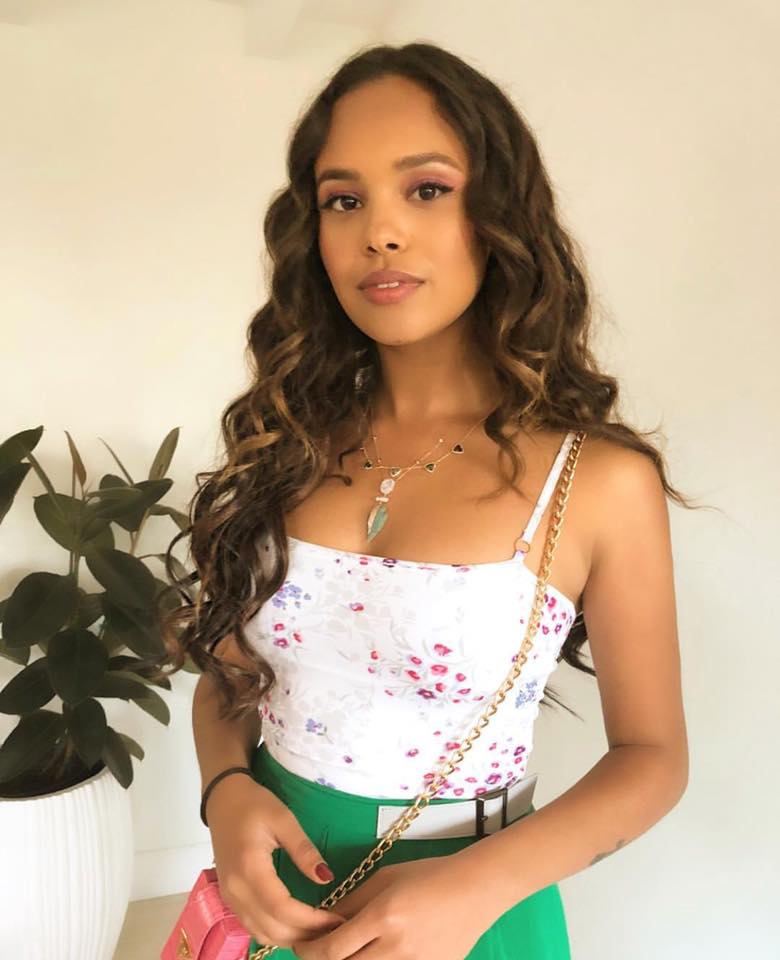 Before performing her role as Jessica Davis, Boe conducted proper research about how a rape victim thinks. She completed understood sentiments of the character before actually playing the role. This is what helped her in becoming the most influential character of
Who are Alisha Boe's Parents?
Boe opened her eyes in Oslo, Norway. Her mother was a Norwegian lady and Boe's father was a Somali man. Alisha along with her mother (Vibeke Boe) shifted to Los Angeles, United States because her mother tied the wedding knot with an American man. She was just 7 years of age when they moved to America. She went to 2 middle schools including Ivy Academia and George Ellery Hale School. She completed her graduation from Hale middle school.
Later, she went to EI Camino Real School, where the girl got engaged in a drama program. Boe had to drop out of her school in order to pursue her career in acting industry. Boe enjoys the prestige of becoming the first American actress that comes from Somali origin.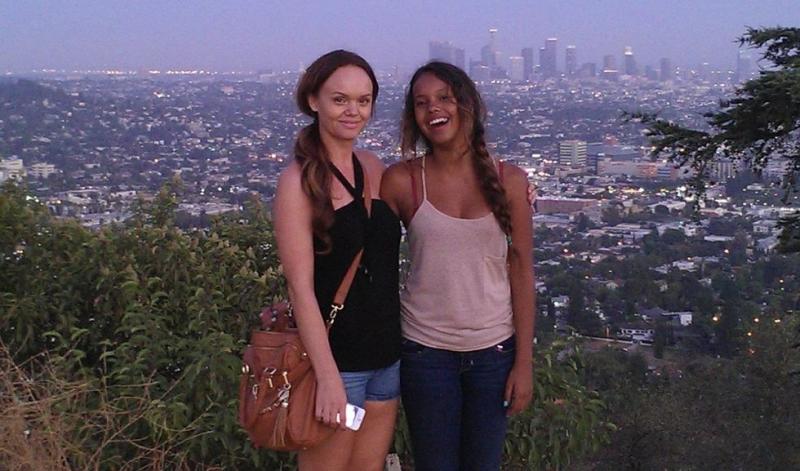 Movie Career
Alisha started her movie career with John Simpson's horror film 'Amusement' in 2008. She played character of Lisa Swan and proved herself to be the perfect fit for that role. Boe was lucky to work with big names of the film industry in her first movie. She worked with Katheryn Winnick and Jessica Lucas in her debut horror film.
The next year in 2009, Alisha played character of Laci in her next movie 'He is On My Mind', which was production of Kazeem Molake. The same year she got another opportunity to work in Ann Finnegan's film 'Plastic Makes Perfect'. After taking a break, the glamor girl played role of Tara in another horror 'Paranormal Activity 4'. She made a stunning appearance in thriller '68 Kill', which was directed by the respectable director Trent Haaga. The girl has showed amazing talent in 5 amazing movies thus far.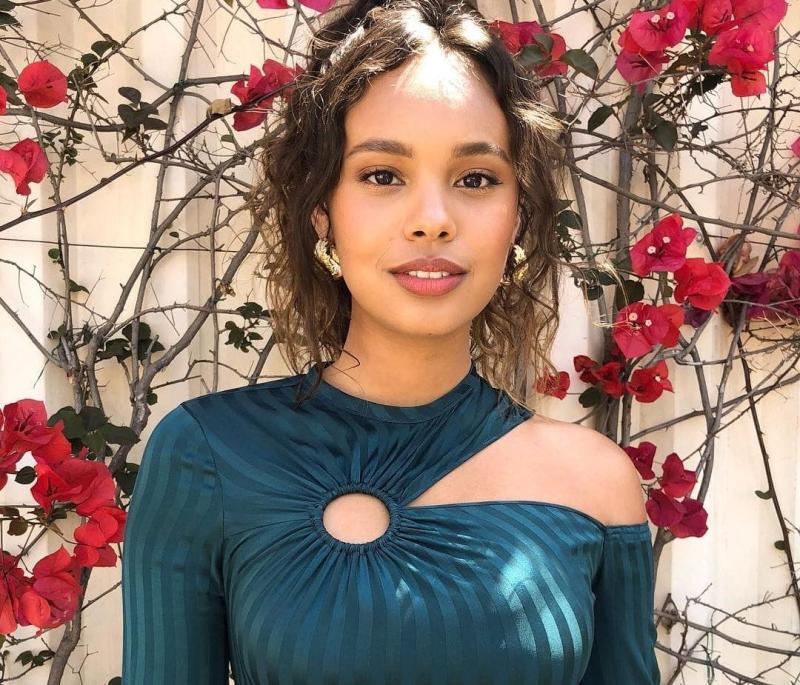 The stunner didn't just appear in movies, but she also worked in more than a few television series. In 2013, Alisha stepped into TV industry by making a debut in TV series 'Trophy Wife'. The next year in 2014, she also made a very impressive guest appearance in the 'Modern Family'. She played role of Tracy McCoy on this drama, which was aired on the ABC network. She also played Brynn's character in 2 episodes of 'Extant'. This was a creation of CBS television network.
In 2015, Alisha worked in 'Days of Our Lives' as Daphne and the show was telecasted on NBC television network. She made recurring appearance in the same TV series. She also showed her stunning acting skills in other TV shows including Casual, Ray Donovan, Teen Wolf, and NCIS. In the year 2017, Boe finally appeared as Jessica Davis in her all-time favorite Netflix series titled '13 Reasons Why'. Katherine Langford played the leading role in this particular drama series. Life of this young girl is full of great achievements. People admired her efforts in every role she played either in movies or television series.
Personal Life
Alisha belongs to mixed ethnicity because her roots are from both Norwegian and Somali origins. She is currently living her life in Los Angeles. You might have heard Boe being engaged in love relations with other male celebs. However, all rumors are fake and there is no reality in those gossips. The young actress is currently focused on her professional acting career. She always tries to give first priority to her movie and TV projects. The girl loves having pets at home. She has two cute dogs named Tater Tot and Luna. Boe spends time with them at home whenever she is free from her professional busyness.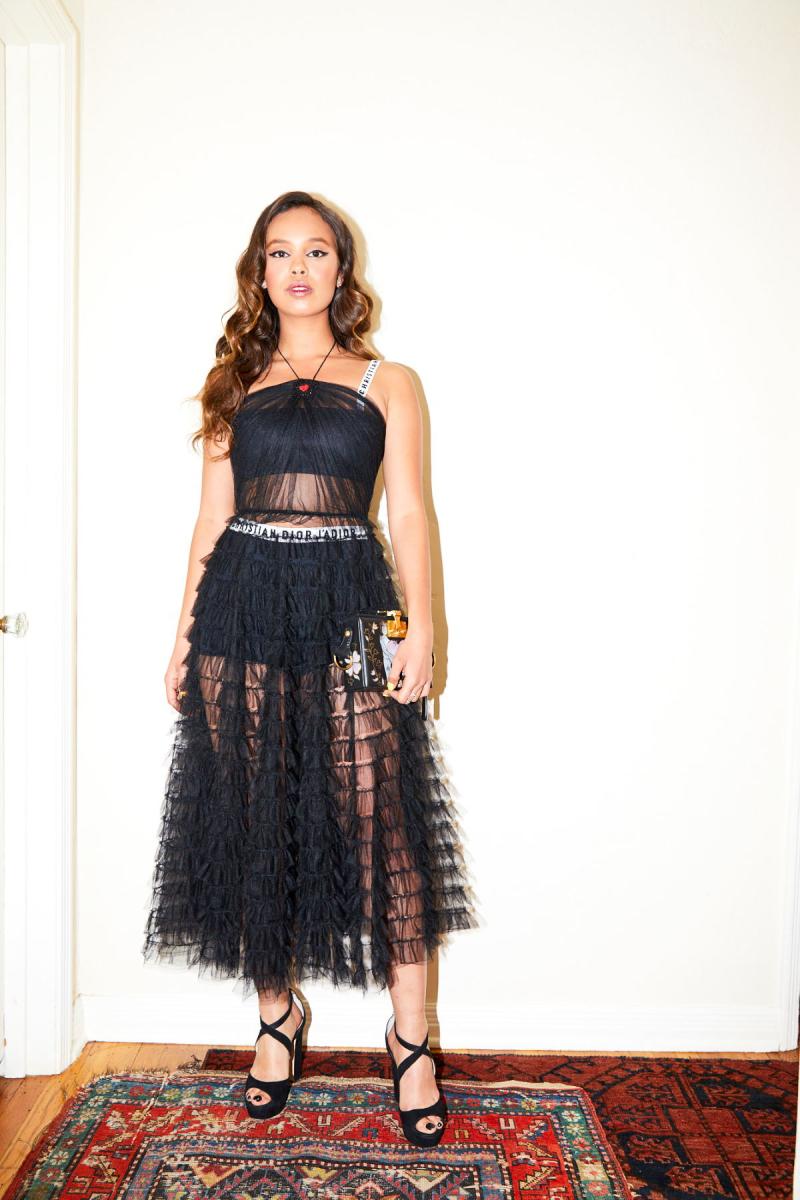 Net Worth
Boe has worked in several movies and television series. Her work has been admired everywhere across the globe. That's the reason she got back to back opportunities to work under renowned film banners. She has got chances to work with famous directors, producers, and co-stars. Her major source of income is acting. She makes money from her movies and TV projects. According to the latest information, Alisha has a total net worth of $1 million. She has managed to reach a sound bank balance at a young age. Her total income is likely to increase with her next projects in the next few years.