Biography
Isaak Presley is a good-looking model, actor, musician, and social media personality from the United States. The multitalented songwriter and singer has performed at big shows. From his early childhood, he had an instinct to become a popular entertainment one day in future. During his teens, he used to make people laugh at school and home. His core purpose is to spread love and happiness. That's the reason he stepped into showbiz industry. All of his acting and music projects tell the story of his theory of happiness. He didn't see his mother when he grew up. His father was the only support from his early life. His father has always been in the entertainment industry. So, the young star followed footsteps of his dear father.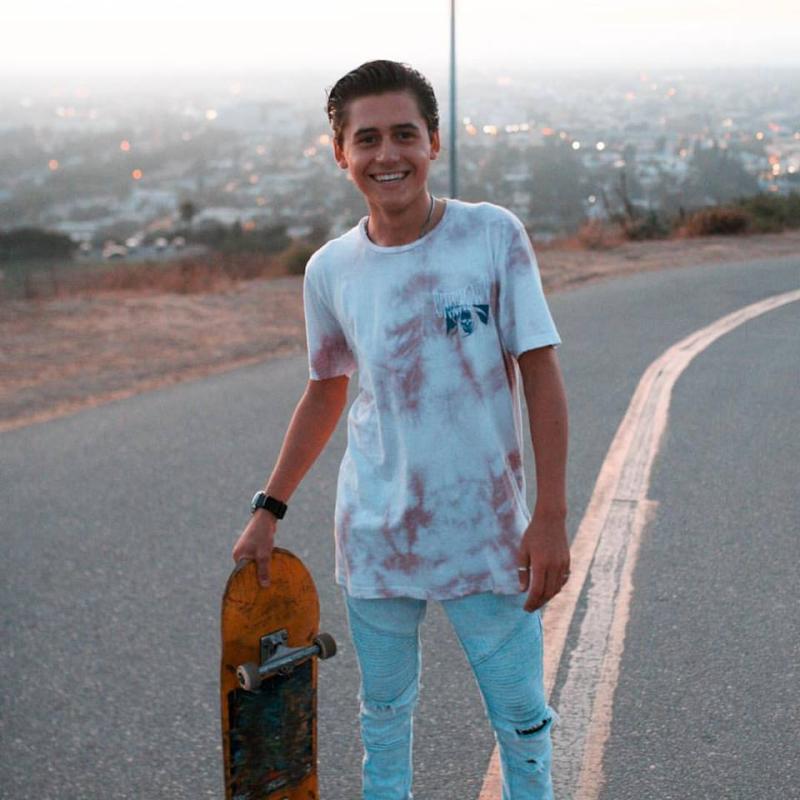 Isaak was crowded by celebrities before standing on his feet. The reason behind this prestige was his father's presence in the entertainment world. People from the showbiz industry used to visit Presley's father. The little one also got acquainted with everyone coming to see his beloved dad. The cute actor has been a real cowboy. Doesn't it sound a little untrue? Yes, but the reality is Presley had keen interest in becoming a cowboy.
The handsome actor came to limelight with his first single that he launched via his official YouTube channel. Title of the song was 'Cowboys are Real Men', and it received critical acclaim from around the world. Lyrics of that song were based on his personal life. He has been riding brave horses since he was 4-year old. The guy had earned many competition tributes at different horse events. He became a little member of Gymkhana at the age of six. He became a proud son for his father after receiving numerous competition trophies and more than 20 gold medals. Isaak has also been the champion of the tournament for two years.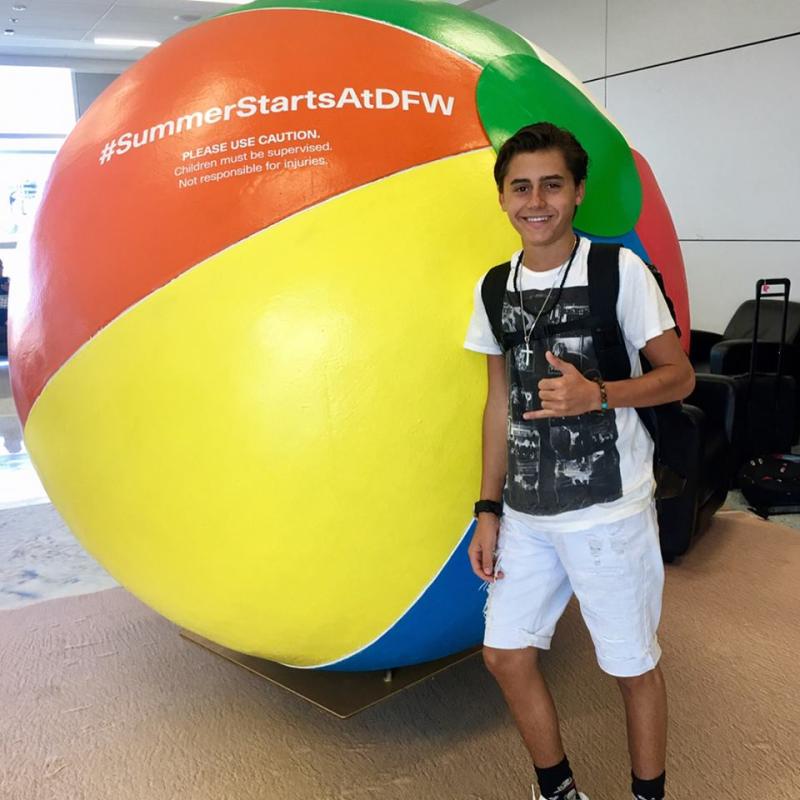 Who are Isaak Presley's Parents?
Father of Isaak Presley is Lou Presley, who is a famous entertainer himself. He used to be a renowned actor and dancer. The young actor gives full credit of his success to his beloved dad. He has got everything in this world because of the loving father. He was the one to support him throughout his life. He started training Presley at a very young age, and that's the reason he received a massive attention in today's world. Name of Isaak's biological mother is still not known. She wasn't present when the young boy grew up to see the face of his mom. However, he has a very loving sister named Kayla Presley.
If there's anything that makes this sweet little boy so special, that's his self-determination. He is a strong boy, even though he is not in his middle-age. Isaak gives complete credit of his success and fame to his father. His dad is the one who played role of a strong pillar in his life. It is hard to find a young actor with so much talent nowadays. Presley's unique acting talent has helped him gain millions of fans from around the world.
Career
There's no doubt in accepting the fabulous acting skills of the young entertainer. He has a Gold-heart, which very few celebrities have at the present age. He has been spotted spreading love and happiness at different charity events held by non-profit organizations. He doesn't chase money and luxurious lifestyle, he focuses on making people feel happy instead. The small guy has big determinations. He has expressed his willingness to create his own charitable foundation one day. The young boy is quite hopeful to make it happen soon in the near future.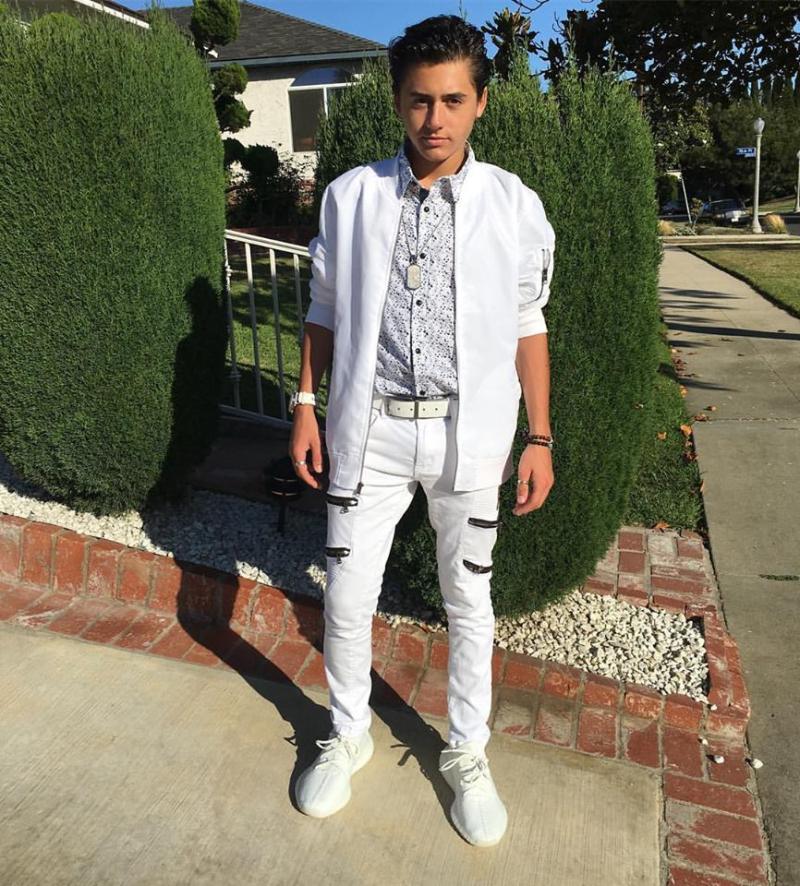 Presley is famous for his character called Ethan Diaz in the famous Disney show 'Stuck in the Middle'. People also know the beautiful boy for his role as Bobby Popko in Netflix thriller 'Fuller House'. Isaak made an amazing appearance on the ABC television network's show 'The New Normal'. Previously, he has worked as 'Jack' in the most favorite Amazon series called 'A History of Radness'.
According to information sources, he will be starring in an exciting web series titled 'Camp Nick'. Another television show that Isaak has worked is the One Nation under God. The guy is also known for his majestic presence in the movie 'Brooklyn Brothers Beat the Best', which was released back in 2011. He is aimed to work further on television and in Hollywood movies, if suitable opportunities provided. The charming guy has also portrayed character of Kyle in the hit project 'Wet Hot American Summer'.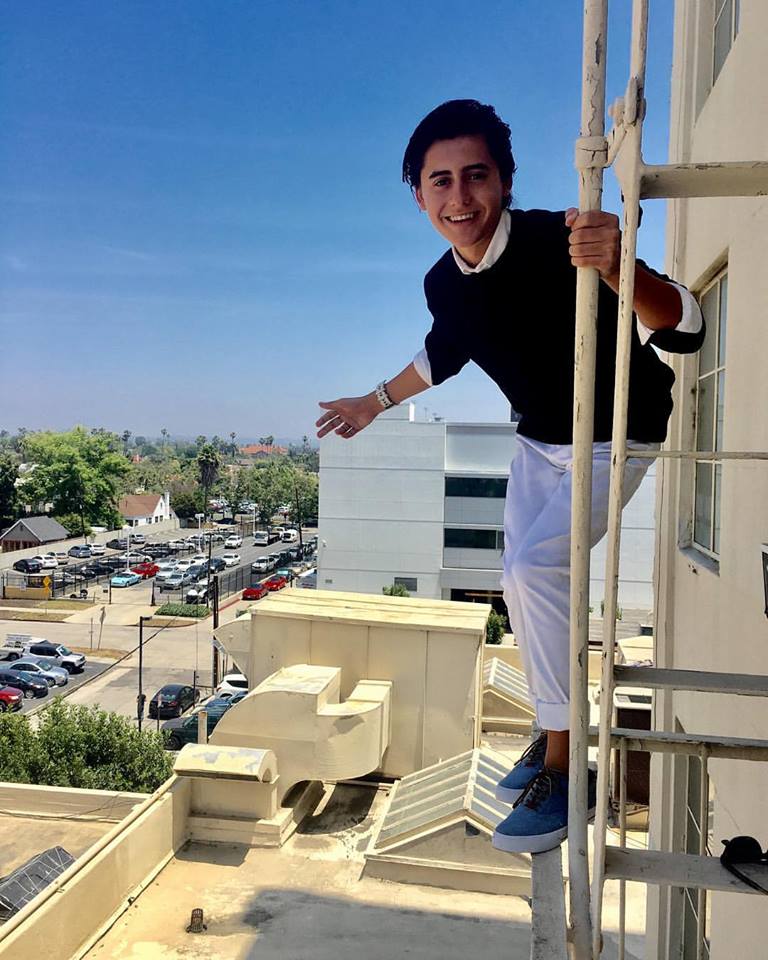 YouTube
Isaak likes to appear on YouTube, because it doesn't require him to utter scripts that he speaks out while recording for dramas or movies. He made his debut in the showbiz world through his YouTube channel. He received public attention after launching his song 'Cowboys are Real Men' via the largest video streaming website on the internet. He keeps sharing crazy stuff through his official video channel.
Personal Life
It's pretty hard for a talented and handsome boy to stay away from girls' prey. He has always been a hot topic for young American girls, both from within and outside the showbiz industry. According to sources, he has been in love relationship with his long-time girlfriend Jenna Ortega. Both of them have been spotted together on Instagram photographs. Presley seems reluctant to confirm his relationship with the beautiful girl in front of media. He prefers keeping his private life secret from fans. It looks like the guy first want to accomplish his career as a successful Hollywood actor. He is not engaged or married as yet.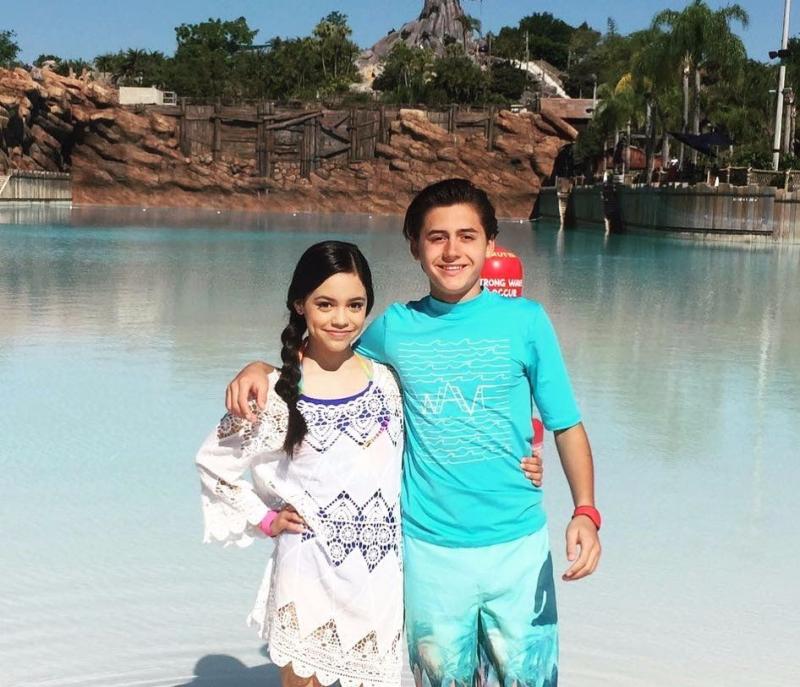 How much is Isaak Presley's Net Worth?
Born to an entertainer father, Isaak always wanted to rely on his own financial resources. Although, his father never let him down through any means, yet the young boy had strong determinations to do something worthwhile in his life. He has worked in a few television shows and movies. According to the latest estimations, Isaak Presley has a total net worth of $1 million. This is a huge amount for any young celeb like him.