Biography
Hasley is an American songwriter, and singer from the United States of America. Her original birth name is Ashley Nicolette Frangipane and she was born on September, 29, 1994. The girl had great interest in becoming a professional singer. She started launching her self-written songs through social media platforms. Hasley didn't have any sources or support to launch herself directly into the mainstream music industry. That's why she opted to reach public through internet. Her fame started to increase with every new music number uploaded to her social media accounts.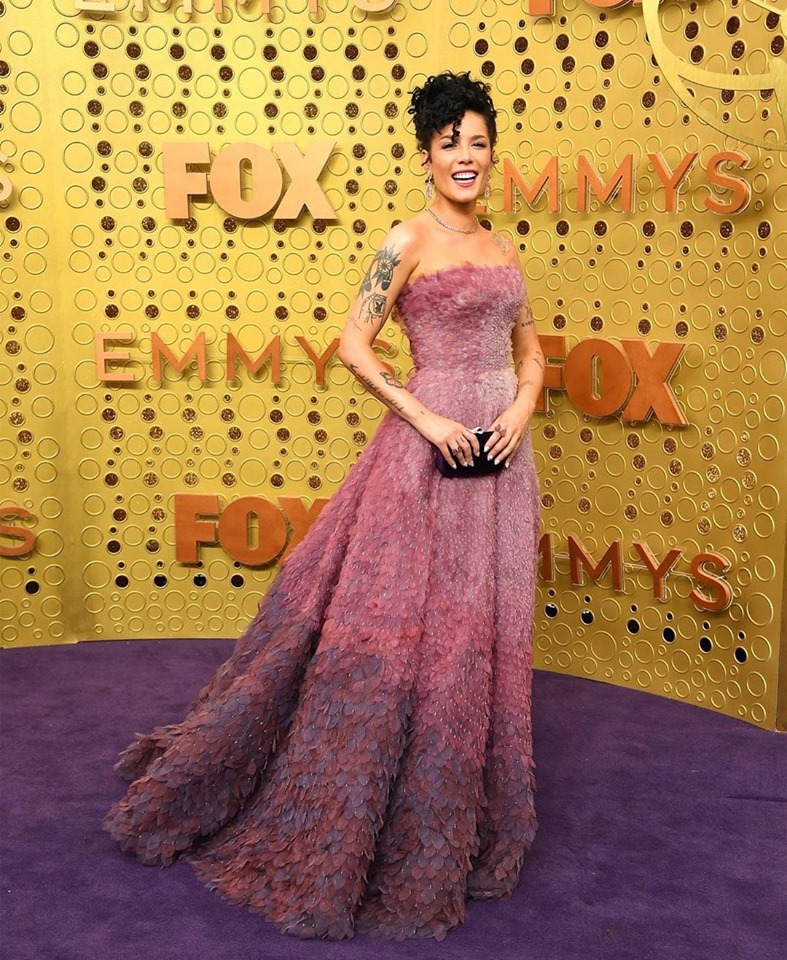 Eventually, the girl signed a contract with Astralwerks in the year 2014. Her debut EP titled 'Room 93' got released later that year under the new record label. The talented artist proved her abilities to sing astoundingly by launching her first-ever official studio album titled 'Bandlands', which was released back in 2015. The album received Platinum certification by the Recording Industry Association in America (RIAA). Third single from this album titled 'Colors' luckily received Double Platinum certification.
Ashley appeared as a stunning performer in 2016, when she broke all her previous performance records by appearing as featured vocalist in 'Closer'. This was a fabulous single launched in collaboration with 'The Chainsmokers'. The song was a great hit of that time, topping music charts of more than ten countries. In 2017, the stunner released her next studio album under the title 'Hopeless Fountain Kingdom'. This album contained more radio-friendly music as compared to her previous musical hits. The 2nd album reached the number one spot on US Billboard 200 after a few weeks from its official launch. Two numbers from this song collection titled 'Bad at Love' and 'Now or Never' entered the top five on the US Billboard hot chart.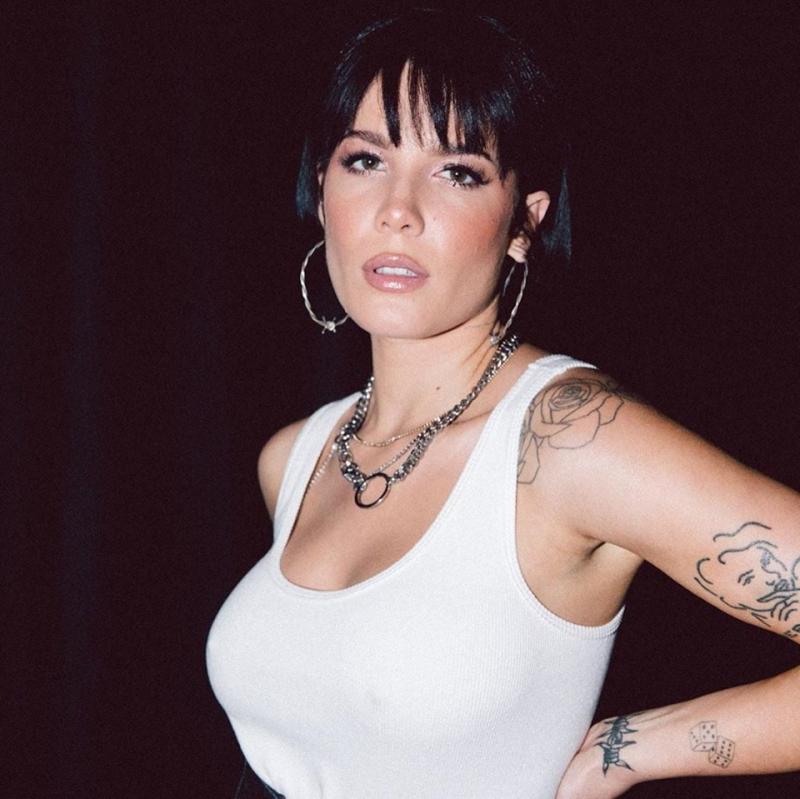 The girl is currently working on her third studio album 'Manic', which is likely to be released next year in 2020. The lead song 'Without Me' is considered to be the number one hit on the Billboard Hot 100. There is no dearth of amazing singers in the American music industry, but Hasley is famous for her distinct style of singing. Music creations of this beautiful girl are characterized as indie pop ballads. She depends upon her personal thoughts to create a unique style music. The girl has been nominated in different award categories, and she has successfully received more than a few awards so far in her professional singing career.
Who are Halsey's Father and Mother?
Nicolette was born in Edison, New Jersey in 1994. She celebrates her birthday every year on September 29. Her parents were kicked out of their college, when her mother was discovered to be pregnant with the future star. Name of her father is 'Chris', who manages a famous car dealership in America. Her mother's name is Nicole, who works as security officer in hospital. Her mother belongs to Hungarian, Irish, and Italian ethnicity. Her father, on the other hand, belongs to Afro-American and Irish ancestries. The beautiful singer has two loving brothers named Dante and Sevian. She had great interest in playing different musical instruments during her childhood. She used to play viola, violin, and cello at home. She finally excelled playing acoustic guitar at the age of fourteen.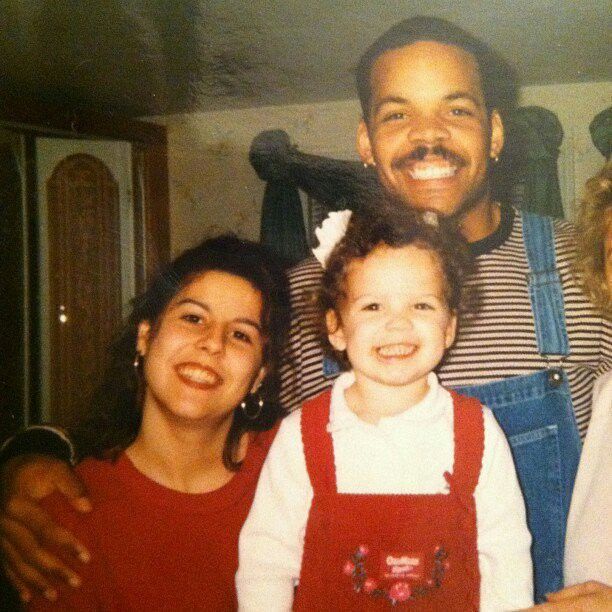 During her childhood, Hasley's entire family kept moving from one place to another frequently. Parents of the fabulous girl worked at many places to earn livelihood. She had changed 6 different schools until 10 years of age. She had bad times at school, when other students started bullying her. When she was just 17, she attempted a serious suicide which ended up in a 17-day hospitalization. The girl was diagnosed as bipolar, just like her mother. Somehow, she began using recreational drugs to feel better. According to singer, the bipolar disorder affected her to become an unusual child. The girl successfully completed her graduation from Warren Hills High School in (Washington) New Jersey.
Musical Career
Initially, Halsey began her professional career by uploading covers to her YouTube channel. She got the opportunity to record her first song titled 'The Haylor Song' in 2012. Actually, this song was a parody of 'I Knew You're Trouble' (Taylor Swift's song). The number received critical acclaim across the globe and introduced Hasley into the professional music industry.
Later in 2014, Ashley recorded 'Ghost' song and posted to her SoundCloud profile. This song helped her in becoming a widely known star. Her popularity graph grew after the release of this song. Different music companies and recording labels reached out to young star and offered contract proposals. The girl started her official career by signing a contract with Astralwerks Label. This is a record label based in the United States, mainly focusing on dance and electronic music.
Finally in 2015, Ashley was in a position to launch her debut studio album under the title 'Badlands'. She appeared in many interviews to promote her first studio song collection. She was interviewed in shows such as 'Last Call with Carson Daly' and 'Late Show with Stephen Colbert'. She started to become a prominent member of the American music society. She also got an invitation to perform at the annual music and film festival 'Southwest Festival' in Austin, Texas. The amazing singer became overwhelmingly famous after her fantastic performance at this festival. People started to talk about her on Facebook, twitter, Instagram, and other social media platforms.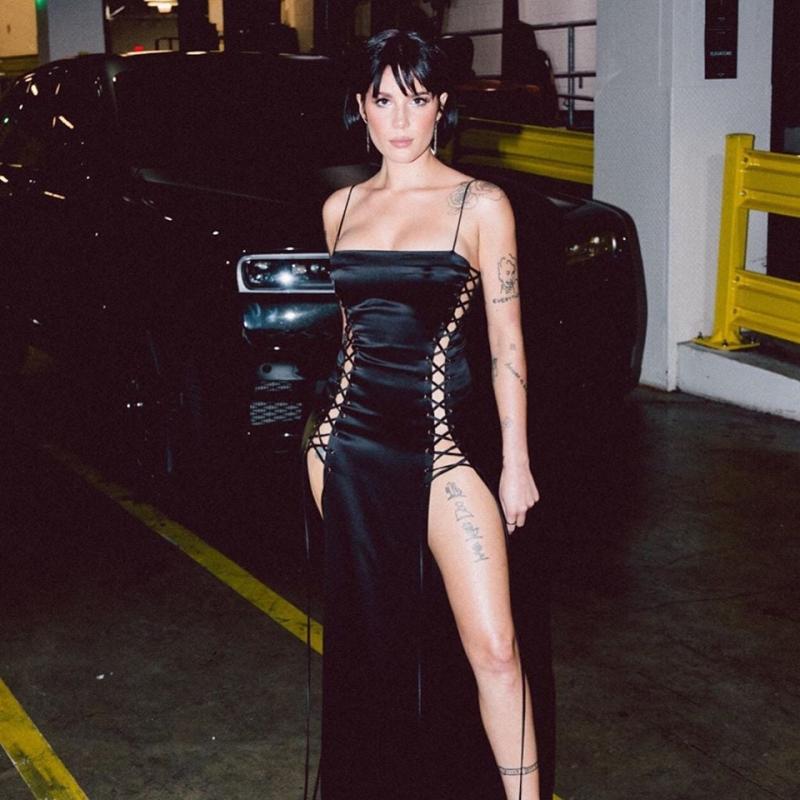 Personal Life
The popular singer was involved in a love relationship with a 24-year old man when she was just 17 years of age. They started months together on Halsey Street, Brooklyn. That was the time when pretty girl first started writing songs. Hasley has been in news for being in a relationship with Ashton Irwin, who is a drummer from Australia. Later in 2014, she began dating the famous songwriter and musician from Norway. The guy is remembered by the name Peder Losnegard, or some people know him by the stage moniker Lido. After spending time together for some time, they parted their ways. Halsey is a socially active person, who constantly focuses on spreading awareness about various social issues like mental illness, sexism, and racism.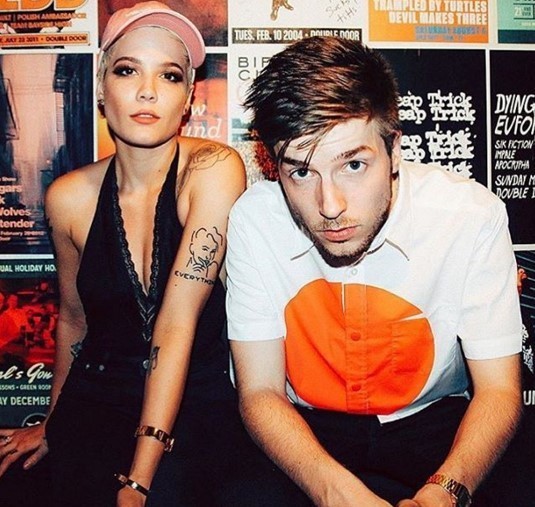 How much is Halsey's Net Worth?
Ashley has launched some of the most inspirational music albums and singles throughout her professional singing career. She has also performed at different events and concerts. The superstar has been able to accumulate an estimated net worth of $5 million.